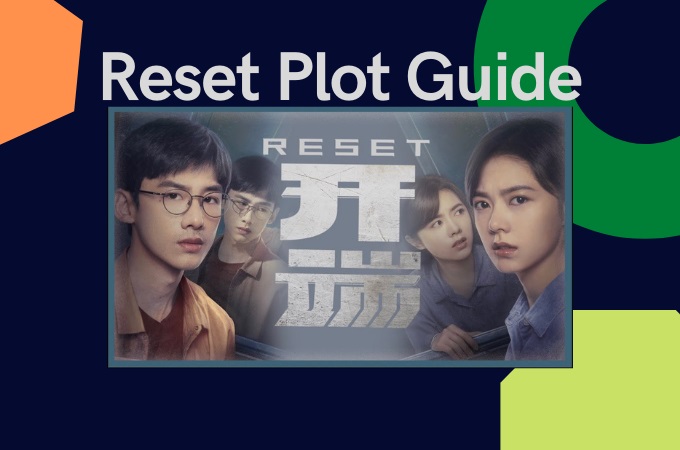 Reset is a 2022 Chinese drama which centers on lives of Xiao He Yun (Jingting Bai) and Li Shi Qing (Jinmai Zhao). The first episode was released in January 11, 2022 and has received positive reviews since then. It was then consequently released in other parts of Asia like Taiwan and Thailand. The drama was so well received by fans that it became a hot topic on social media and forum discussions in China and other places where it is available.
Reset Plot Structure Diagram
Character List Mind Map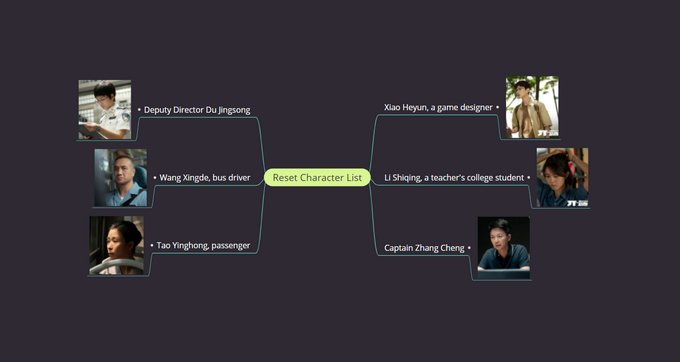 Edit this example
This part will cover the entire characters that you will while watching the drama. The casts are led by Bai Jing Ting as Xiao He Yun, and Zhao Jin Mai as Li Shi Qing. Aside from the two roles mentioned, there are other talented members of the cast that makes it a great show. With that being said, the mind map above shows other actors, and the role that they play in the drama.
Reset Plot Diagram for Beginners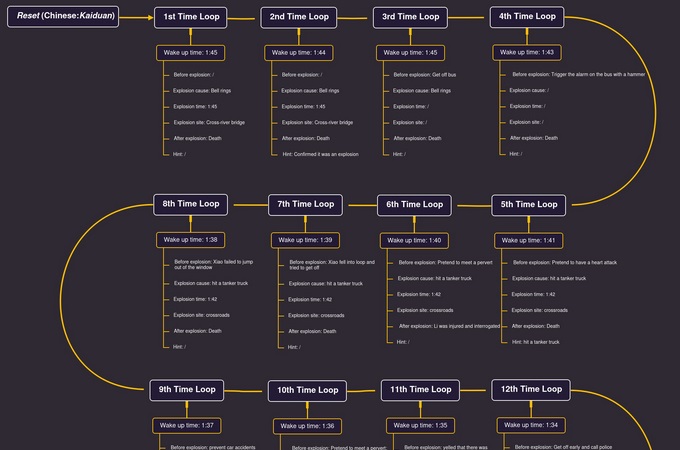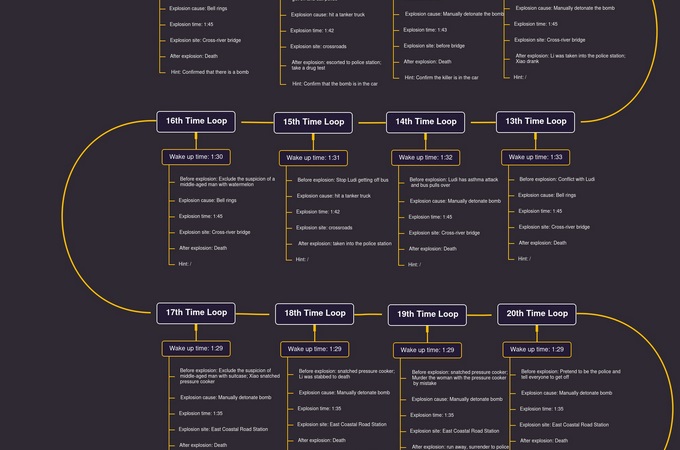 Edit this example
Reset is sci-fi thriller that revolves around Li Shi Qing, a normal college student who happens to get tangled in a time-loop. It starts with her riding the bus, which is explodes all of a sudden, killing everyone in the process. However, as things takes a different turn, she ends up reliving that same scenario over and over again. By the time that she becomes aware of what is happening, she tries to get off the bus before it explodes, but ends up dying due to a different accident. Because of her other attempts, she accidentally drags Xiao He Yun which is also a commuter on the same bus. He then started to experience the time loop himself after getting involved with Li Shi Qing. At first, you will find the plot boring and confusing. However, as the story progresses, you will be able to get an idea about how each character's fate are intertwined with each other. If you want to get the general idea, refer to the mind map above for the entire plot of the series.
How to Make Plot Diagram Online for Free?
There is no better way to explain a complicated plot than by using a chart for better understanding. Just like the one that we used above, explaining using mindmaps is a better way to make your point. That is why, if you need a tool that lets you create mind maps, and flowcharts, you can use GitMind. This is the tool that we used for creating the charts that you saw above. With that being said, if you want to learn how to make one, then follow the steps below.
From your web-browser, open GitMind by visiting the official website. From the landing page, click the "Get Started" button to launch the tool.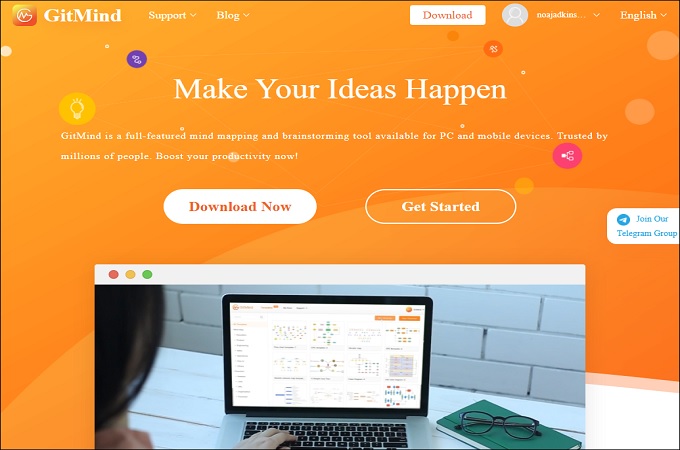 From the landing page, you can either choose from the existing templates, or create your own. To make a new template, click the "New Mindmap" button to launch the editing panel.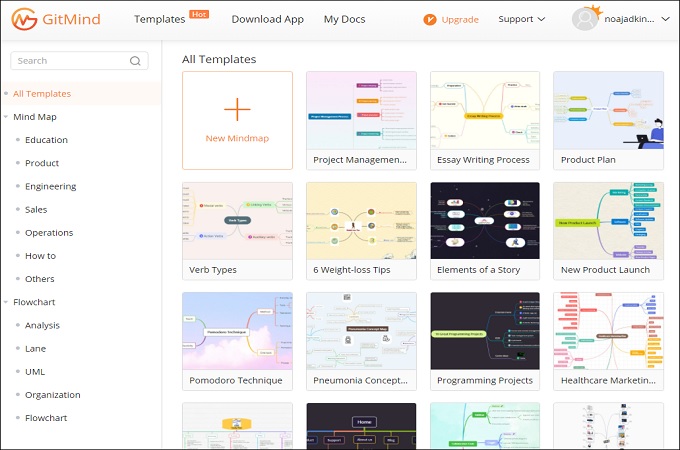 Start editing your plot diagram from the editing panel and then click the "Save" button once you are done. The mindmap will be then saved on your cloud storage. You can also send your works to your friends via URL by clicking the "Share" button.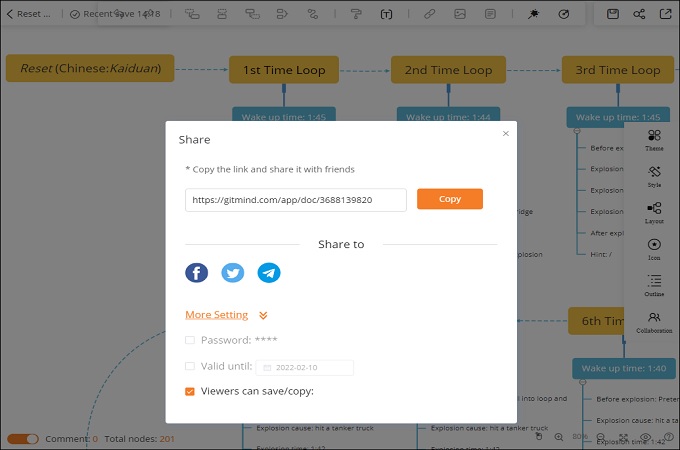 Conclusion
Reset is indeed taking Asia by storm with its unique and thrilling plot. However, it can sometimes overwhelm you with too much twists and turns that you fail to fully absorb all the events that transpired. For those times, you can use the help of plot diagrams to help you stay in track with the series.