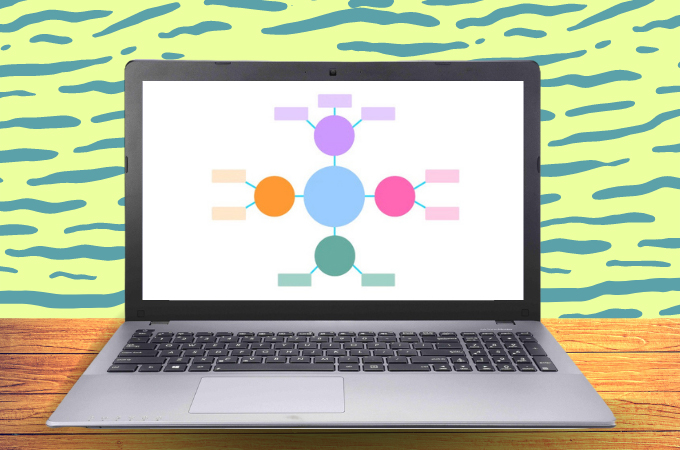 Most people claim that making decisions is really difficult. In fact, we are all expected to make decisions at some point during our lives. Making decisions, on the other hand, is extremely important and difficult especially in the corporate world. That is why, whether, on a personal or organizational level, decisions must be able to be implemented as well as persuade others of their benefits. Meanwhile, if you're concerned about using this strategy, you can keep reading to discover more about decision making methods and also try out the examples available in this post.
Decision-Making Strategy
Definition of Decision-Making
Identifying a decision, acquiring information, and evaluating possible solutions are all steps in the decision making process. Through collecting important data and identifying options, a step-by-step decision-making process could assist to make more patient, meaningful decisions. This method improves the likelihood that you will select the most rewarding option.
Principle of Decision-Making
Modern management relies heavily on decision making. The primary job of management is to make a logical or wise decision. Every manager makes decisions, either subconsciously or deliberately, making it a critical component of the manager's position. Having said that, here are the crucial steps to making a good decision-making strategy.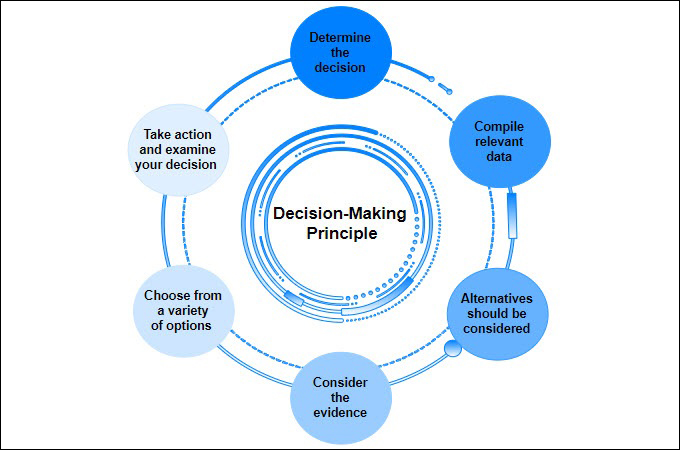 Edit this example
Determine the decision – You recognize that you must make a choice. Make an effort to clarify the nature of the decision you'll have to make. This is a crucial first step.
Compile relevant data – Before you make decision making examples, gather some relevant information: what information is required, the best sources of information, and how to obtain it. This stage has both internal and external components.
Alternatives should be considered – As you gather information, you'll most likely notice several different options or pathways to choose from. This phase entails making a list of all viable and desired options.
Consider the evidence – Make use of the knowledge and feelings to imagine what it would be like if you followed each of the options through to the finish. As you go through this arduous internal factor, you'll start your decision making to favor specific options and to those which appear to have a better chance of helping you reach your objectives.
Choose from a variety of options – After you've examined all of the data, you're ready to choose the option that appears to be the perfect suited for you. You can even select a combination of options. This stage gives an option very likely to be the same as or comparable to the option at the top of your list.
Take action and examine your decision – You're finally ready to start the decision making process by putting the solution you selected into reality. You should also think about the outcomes of your choice and assess whether it has met the need you identified. If the option does not meet the specified need, you might wish to go through the procedure again and make a new decision.
Decision-Making Examples by GitMind
In addition to decision making examples, we've included a free example you may use if you want to build a decision-making strategy. GitMind can significantly assist businesses in putting this plan into action. To guarantee that organizational or commercial goals are met, decisions are taken at all levels of management. Furthermore, this process can be viewed as a check and balance system that ensures the organization's vertical and linear growth. Having stated that, you can begin this procedure by clicking the "Edit this Template" option below, or you can start from the beginning by visiting the official website.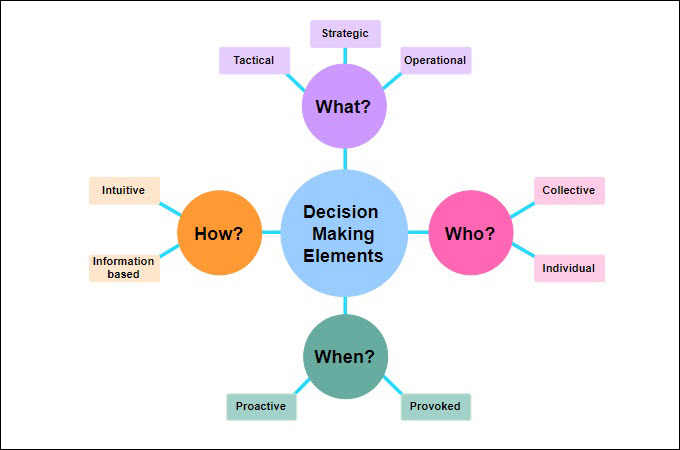 Edit this example
Importance of Decision-Making
The concept of decision making process is extremely important to managerial responsibilities. Every action requires decision-making, whether you're developing plans or organizing meetings, giving orders or giving advice, approving or rejecting plans. The significance of decision-making resides in the way it aids you in selecting among many possibilities. Before making a decision, it is necessary to acquire all relevant information and consider the advantages and disadvantages. It's critical to concentrate on steps that will assist you in making the best judgments possible.
Conclusion
Decision making strategy provides us with the opportunity to improve at what we are doing, whether in our personal lives, in businesses, in organizations, or at any other point in our lives. The majority of our decisions are based on experience or depend on the data we've gathered. We can, however, examine, appraise, and engage in self-reflection by bringing our choices into the conscious world. As a result of these actions, better judgments and solutions are made.