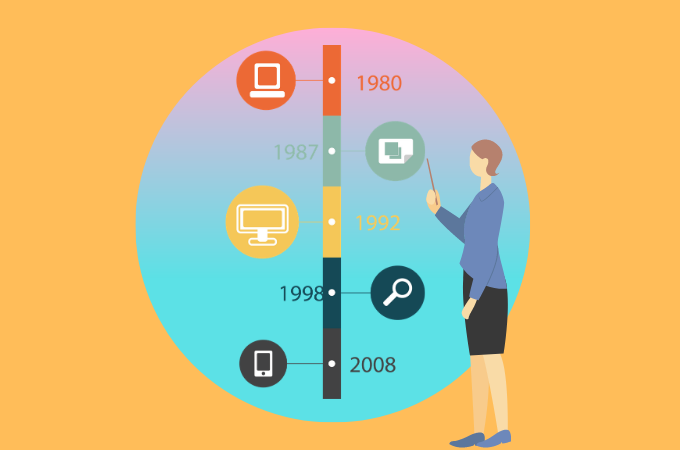 A timeline is a visual representation of events that occurred in chronological order. This type of diagram is useful for academic, and business purposes since it contains essential data. That is why if you want to make this type of diagram, you'll need to use a timeline maker. On that note, we reviewed ten of what we think are the best timeline makers.
Best Free Online Timeline Makers
GitMind
Score: 4.5 / 5
Price: Free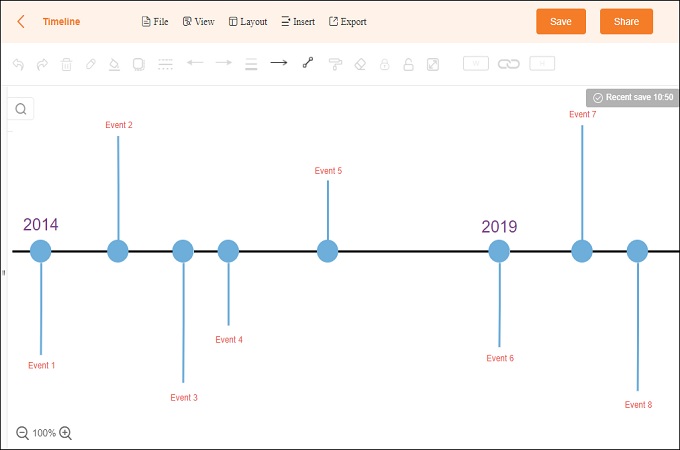 First on the list of tools that needs to be mentioned is GitMind. This is a free mindmap and diagram maker that you can use online. It provides ready-made templates for timelines and various kinds of diagrams. You can edit these templates to make them your own. Aside from that, you can use the timeline creator feature to make a timeline from scratch. An online collaboration feature is also a great tool that lets you work on a single project with your colleagues online. Overall, GitMind is the best tool that you can access to make any kind of diagram for free.
DOWNLOAD
Visme
Score: 4 / 5
Price: Free; Standard – $15/month; Business – $29/month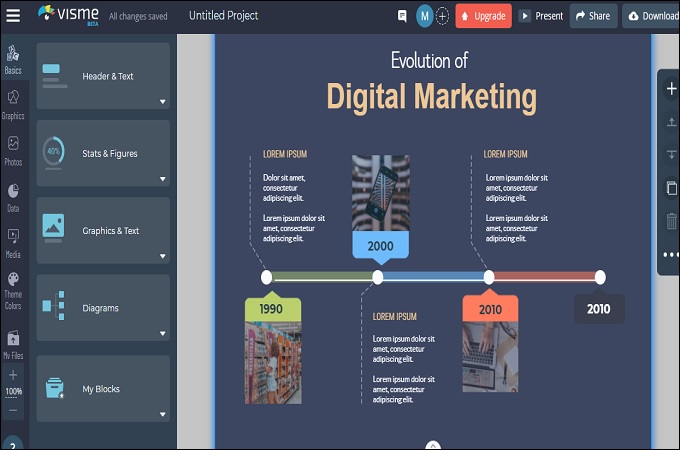 Another tool that you can opt to use is Visme. This is an online graphic organizer maker used to make various presentation materials. Among these materials includes diagrams and timelines. You can design your timeline freely using the different editing options here. Use various colors to add appeal and text styles that can catch your audience's attention. The tool provides a free version with basic features. However, if you want an advanced experience, then you can upgrade to the standard or business plan. Yes, this is not an entirely free timeline maker as there are options to upgrade for a price.
Float
Score: 3.8 / 5
Price: Resource Planning – $5/month; Resource Planning + Time Tracking – $10/month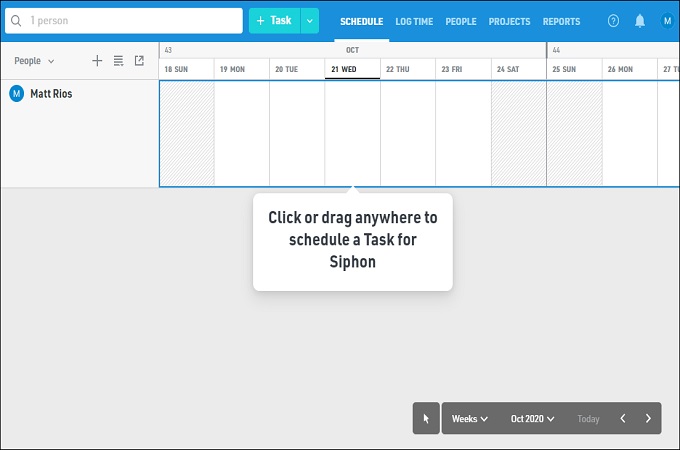 Formerly known as Gantt Pro, Float manages to integrate resource tracking into every project. Timeline, along with other productivity instruments are provided by using this tool. Float is a great tool to boost productivity since it includes project tracking using timelines. Aside from that, you can assign individual task to your members using it. In general, not only will you be able boost working efficiency, but you'll also have an online timeline maker if you decide to give this tool a shot.
Aha!
Score: 3.6 / 5
Price: Free 30 days trial; Premium – $74/month; Enterprise – $124/month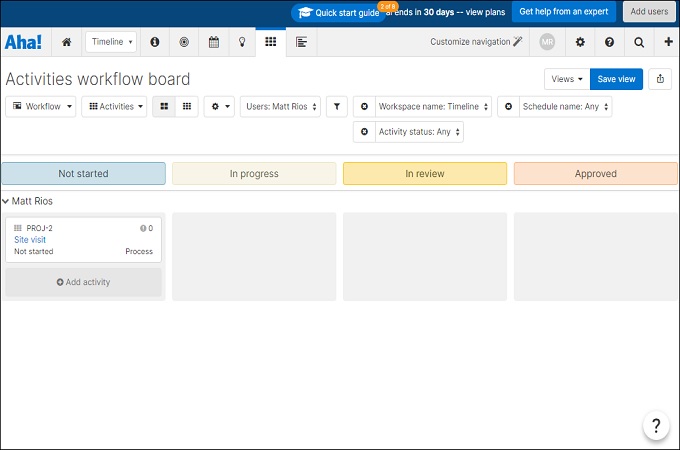 Aha! is an online project roadmapping tool that uses timelines to present its data. By doing so, users will be able to quickly follow the progress of their project. Aside from roadmaps, the tool also has a built-in analytics tool for more accurate reports on each project. There is also a collaboration feature where you can work simultaneously with your teammates. A splendid timeline maker on its own, Aha! surely will be beneficial tool for you.
OfficeTimeline
Score: 3.6 / 5
Price: Desktop – $99/annual; Online – $59/annual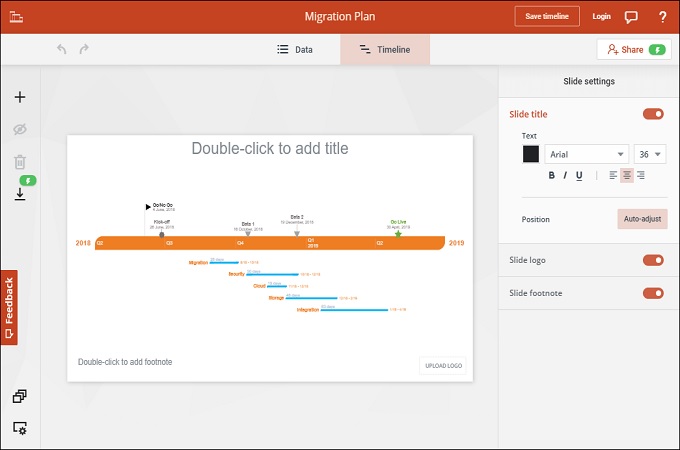 OfficeTimeline is another timeline generator that you can either use as a desktop application via PowerPoint or as an online app via web browser. The tool was especially developed for business communication purposes, but can also be used for other fields as well. Comparing the two versions, we can say that the online version provides more features. More export format options and templates are just some of the advanced of the online version. Generally speaking, OfficeTimeline is one of those wholistic tools but on the other hand can still be used by general users. If you feel like using this timeline creator then you are free to do so.
Creately
Score: 3.6 / 5
Price: Free; Personal – $6.95/month; Team – $24/month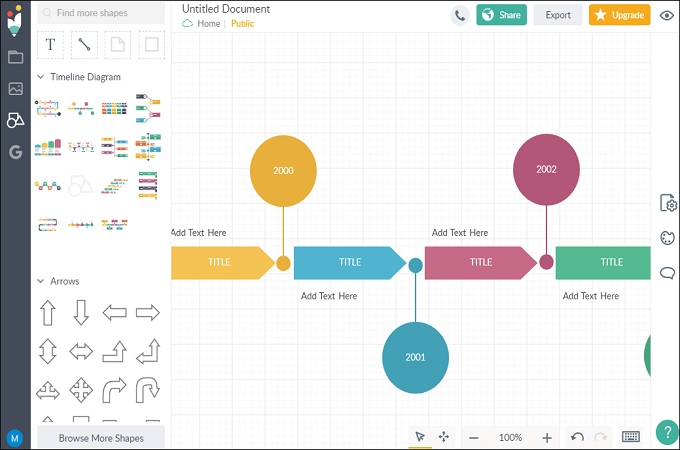 Creately is a more popular choice among users when it comes to diagram creators and we can see why. The tool provides a cloud-based storage where people can save their diagrams like timelines, Gantt charts and more. Aside from that, there are a lot of options that you can add while making your own timeline which is a convenient feature. Additionally, you can use ready-made templates from the library of this free timeline maker.
Venngage
Score: 3.5 / 5
Price: Free; Business – $49/month; Premium – $29/month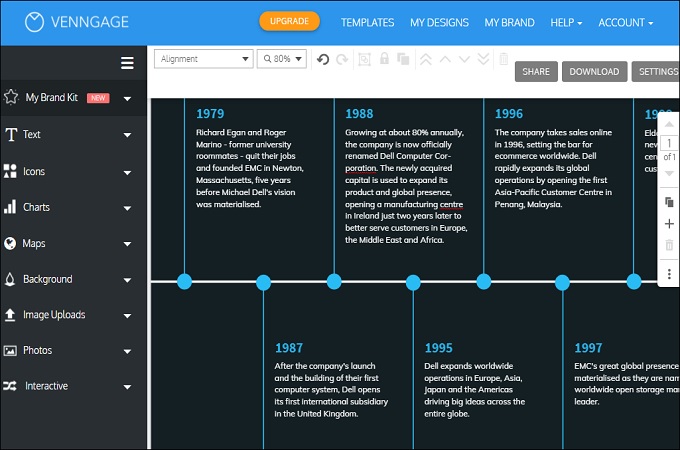 Venngage is a multipurpose diagraming tool that is available online. You can use a lot of templates from this tool from infographics to presentations and more. Timeline templates are also abundant in this tool making it one of the most time-saving tool out there. You can also make your own template that you can share to other users later on. Aside from that, there are also other features that you can unlock by upgrading to the premium plan of this online timeline maker.
Vizzlo
Score: 3.4 / 5
Price: Free; Professional – $11/month; Teams – $45/month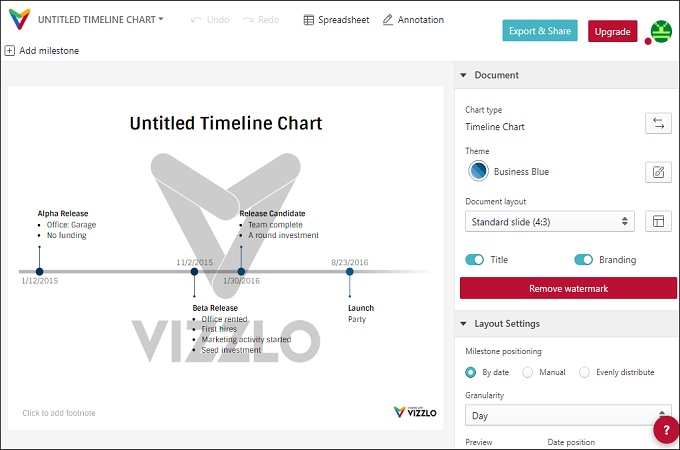 Vizzlo is an online chart designing application, used to make different kinds of infographics such as flowcharts and timelines. This tool provides fast solutions to one of the most time-consuming aspect of any business presentation, which is making visual aids. That is because of its highly-intuitive interface that comes with multiple templates that you can use for free. At the same time, there is also an option where you can make your own timeline template for a more personal approach to your project. Vizzlo is the timeline maker that you should try out for entry level editing and chart productions.
Preceden
Score: 3.3 / 5
Price: Free; Student – $29/annual; Basic – $69/month; Pro – $129/month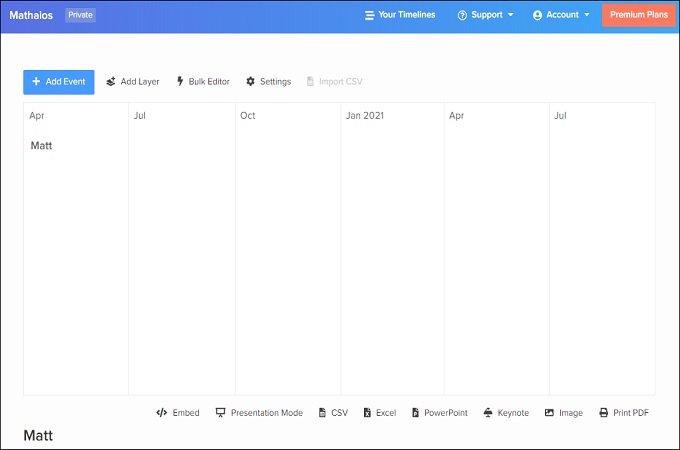 Preceden is a popular Gantt chart and project timeline generator at the same time. It hosts a wide-range of ready-to-use templates, as well as the ability to make a chart from scratch. This tool is best used for text-based timelines where you can track the progress of your work. There are also various formats that you can export your timeline into such as PNG, CSV, and PDF. Overall, this timeline creator will be a great alternative for those who wants an easy-to-use tool.
iSpring Suite
Score: 3.1 / 5
Price: Free trial; $3.66/month billed annually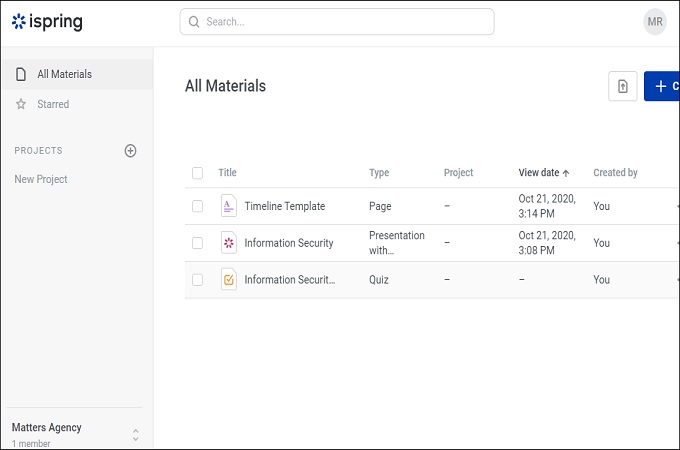 Lastly we have iSpring Suite. This is an all-in-one authoring suite that lets you make your own timeline diagram from scratch. Aside from that, there are other charts that you can create using this tool. Flowcharts, brochures and other diagrams are just a few of the things that you can make here. Although the this is only a free timeline maker during the trial, you can still enjoy its full features during that time.
Conclusion
As you already know, there are many ways to make a timeline chart. However, convenience is the main criteria to look for when choosing a tool. That is why we provided you with the best online timeline maker that we think will benefit you the most. If you have other recommendations, please let us know.