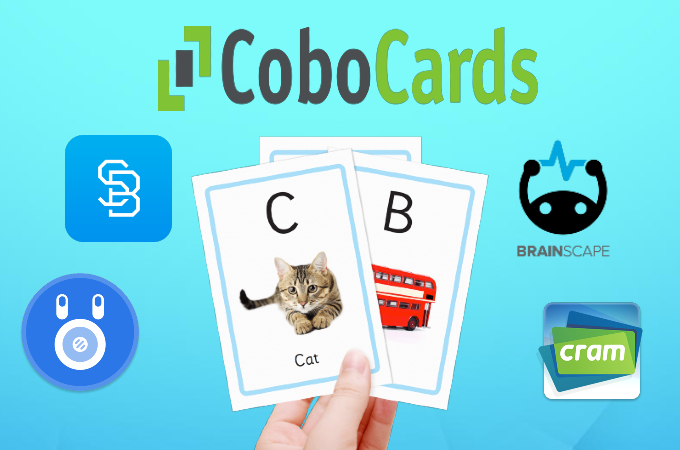 Teachers use various teaching materials to improve the learning process of students. One of these materials is flashcards, which are small cards that contain bits of easy-to-remember information and images. Flashcards are often used by preschool teachers to keep children entertained while teaching them. However, these are not just limited to early education, as college and university students can use flashcards to aid them in studying. Most of the time, educators buy ready-made flashcards, but why spend money when you can make your own. On that note, we reviewed ten of the best flashcard makers that you can use for free.
Best Flashcard Makers for Study
Quizlet – Organized flashcard creator for beginners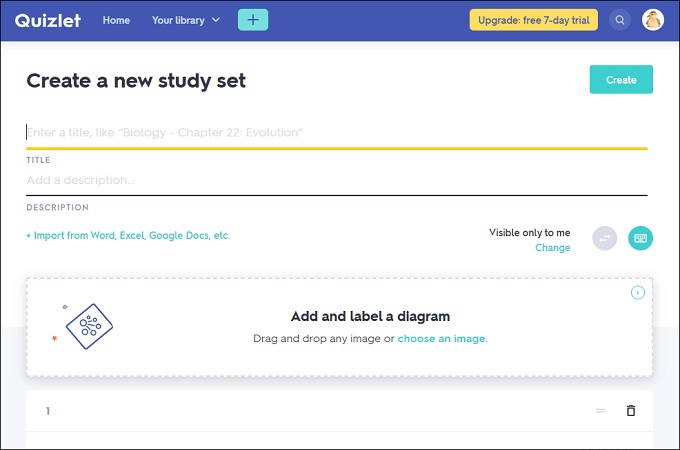 Quizlet is an educational website created by Andrew Sutherland back in 2005. This free website provides various studying methods and materials like flashcards to both teachers and students. The website is free to access, and provides different methods like games, and exams to its users. Creating flashcards here is also easy because it is very straightforward. Using this online flashcard maker is easy, all you need to do is provide the necessary information and definitions. You can also add images to each card for more efficiency.
Cram – Create effective flashcards within minutes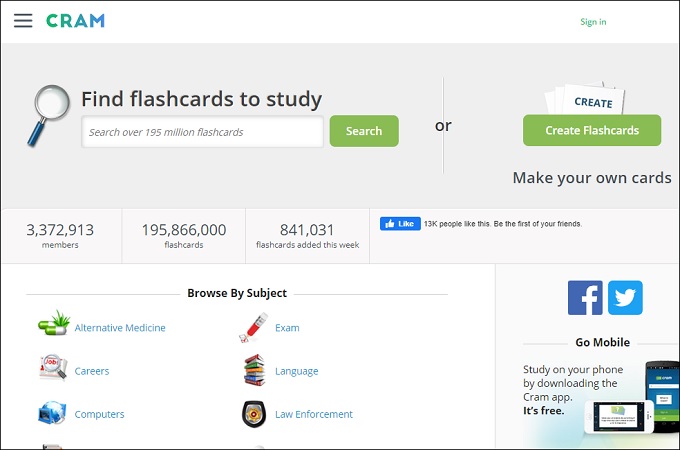 Previously known as Flashcard DB, Cram is known for its fast and easy flashcard-making process. This is why most users prefer using it over other free websites with the same function. Adding images to your flashcards is also possible here, but what sets it apart from the other free flashcard maker is that it provides quiz materials for students. On the other hand, teachers can make detailed decks of flashcards with different topics here.
Flashcards.online – Download ready-made flashcard templates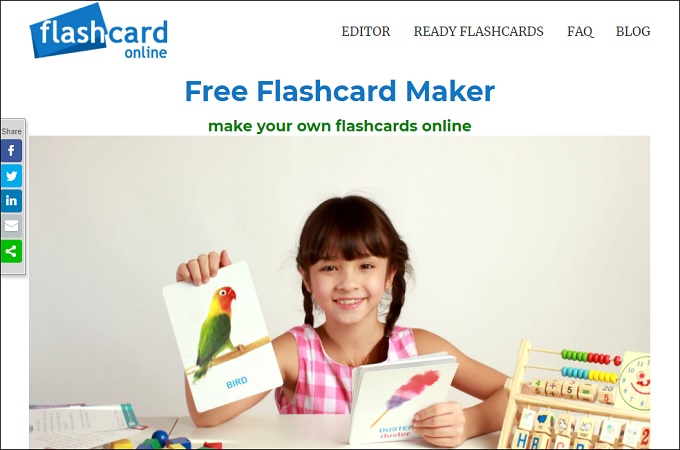 If making your own flashcard is not your cup of tea, then you have to try Flashcard.online. This tool provides an option where you can make your own flashcards, but it also lets you download flashcards made by other users. You can also pay it forward by letting others use your creation. The thing about this online flashcard creator is that it automatically saves your deck as a PDF file, to protect the formatting of your cards.
StudyBlue – Cross-platform flashcard maker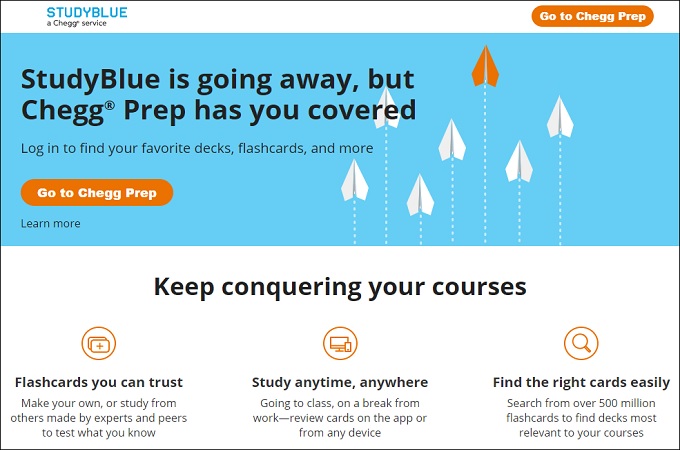 Another good application to use in making flashcards is StudyBlue. With over 300 million flashcards to choose from, you will surely find the right one for your students. Aside from that, you can even make your own deck to show your dedication to your students. StudyBlue is a great free online flashcard maker that you can use anywhere because it is cross-platform. It is available on PC, and also on Android and iOS devices via a mobile app.
FlashDecks – Simple yet useful flashcard deck maker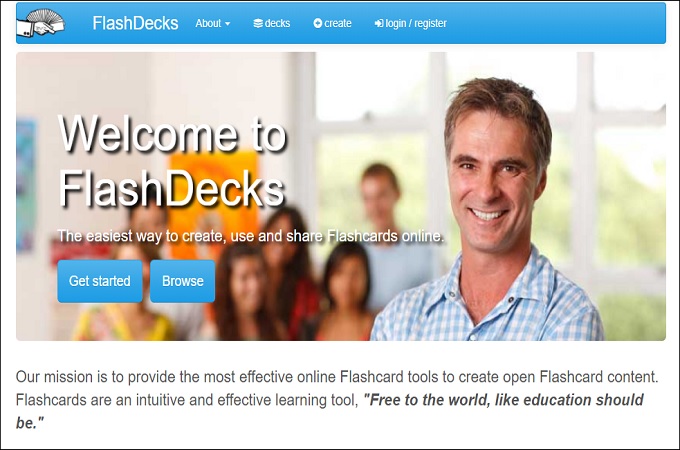 Among the other free tools on the list, FlashDecks is probably one of the easiest to operate. It is very straightforward and has been like that since its launch to aid new users in making their first set of flashcards. Like any free flashcard maker, FlashDecks allows you to various information or definition for each card. Aside from that, you can also share your cards with other users so that they can use them, and vice-versa.
CoboCards – Collaborative flashcard maker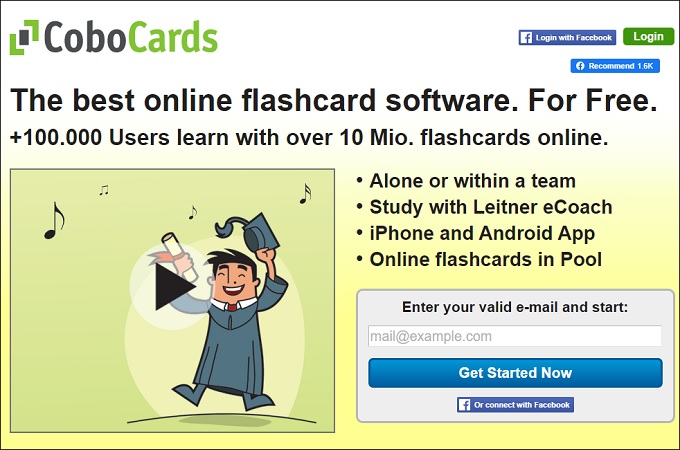 CoboCards is free flashcard-making software available both online and on mobile. The provides an easy way of making cards for individuals, and even teams. The app provides a chat function for groups of people to work collaboratively and also integrates well with Skype. Overall, this online flashcard maker is a beneficial tool for teachers and their students if they want to work together.
StudyStack – Fun way to make flashcards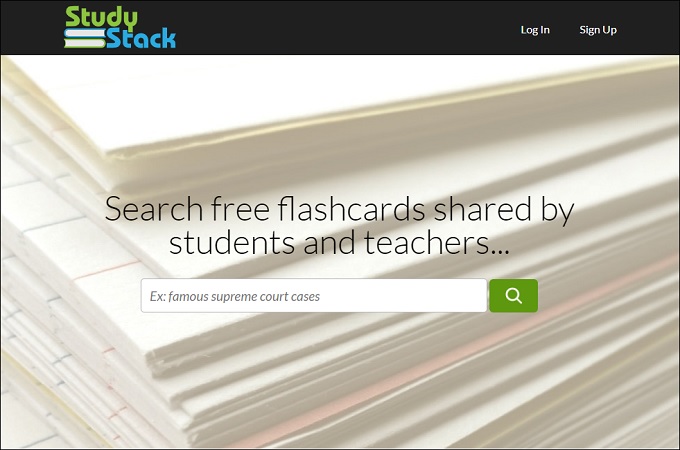 StudyStack is a fun platform where you can make and use ready-made platforms. The thing about this app is that teachers can use their flashcards to make challenging games for their students from within the app itself. One good thing about this tool is that flashcards are categorized into subjects to help users locate the one they need faster. As a whole, StudyStack is a helpful free flashcard maker for teachers that will surely benefit them.
Flashcard Machine – Professional and free flashcard maker for everyone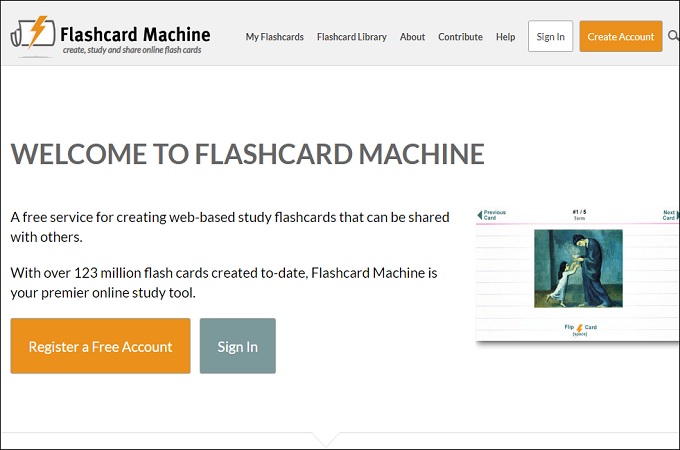 Flashcard Machine, as the name suggests, is a tool that is used to make flashcards. As of writing, the app hosts over 100 million flashcards in its database. These flashcards are accessible online and from its mobile application. It also provides a platform for collaborative editing, which boosts interaction between teachers and students. These are just some of the reasons why Flashcard Machine is a great online flashcard creator.
Braineos – Learn by playing games and using flashcards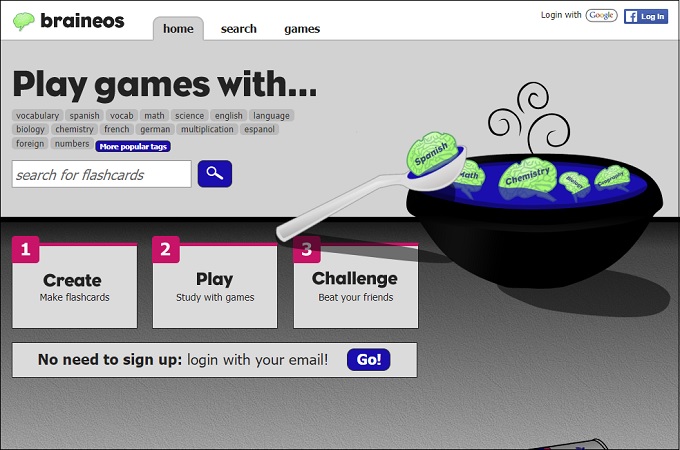 Braineos is a fun and innovative tool because it integrates games with flashcards in its database. Many users agree that it has been helpful in whatever their reasons for using the app are. Whether you're an educator or a student, you will surely find a flashcard that will cater to your needs. This is because the users of the app share their creations with other users, for free. Overall, Braineos is not only fun but is also a good online flashcard maker as well.
Brainscape – Quality flashcards for educators and professionals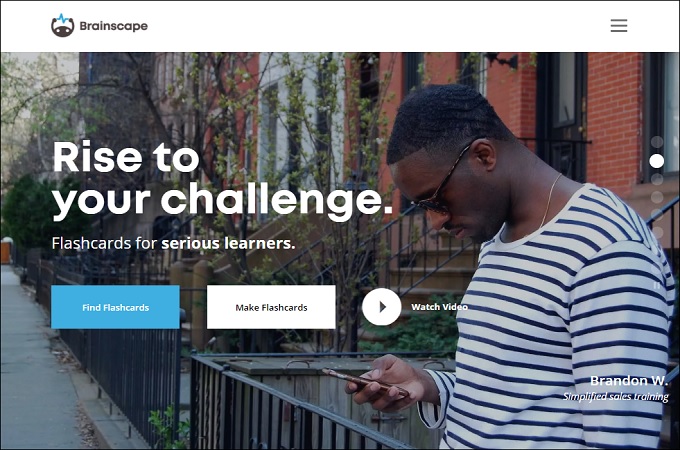 The last tool on the list is Brainscape. This is a professional flashcard maker trusted by professionals and educators across the globe. It is available on PC and mobile which makes it a convenient tool since you can virtually take your flashcards anywhere. You can also share your creations with friends and colleagues using this tool. Teachers who use this app can also track the metrics of their flashcards, and see which are being used frequently. In general, this flashcard maker provides a safe ground for teachers and students alike to improve their craft.
Conclusion
There are many ways to make flashcards on the internet. However, as technology is advanced already, why not make one using hassle-free and free-to-use tools, right? That is why we created the list above. These online flashcard makers are not only free but also provide unique beneficial features on their own.