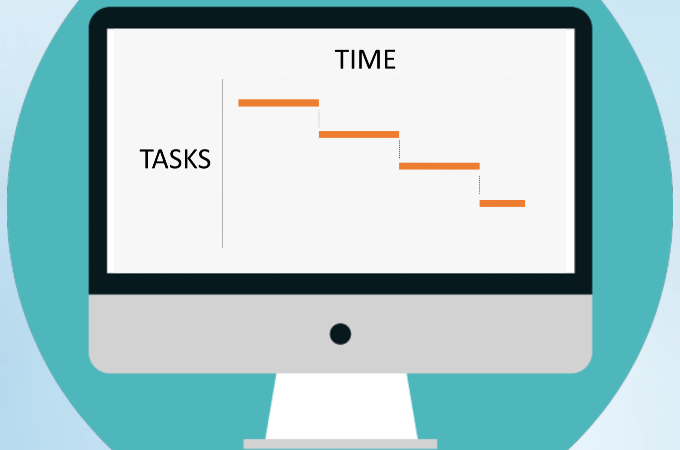 Gantt chart is a form of bar diagram that is often used to track the progress of a project. It details the daily time spent within a single task for a specific project. In general, this is a form of a timeline as it shows the start and time consumed for a task to be completed. However, since this is a detailed chart, it is one of the confusing ones to make. That is why if you want to make one, then you should use a Gantt chart maker. On that note, we have reviewed some of the best tools that you can use.
Best Online Gantt Chart Makers
GitMind (Web)
Pricing: Free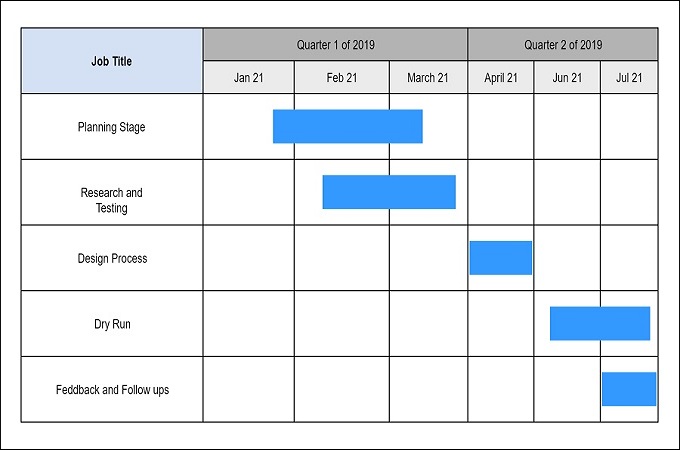 Edit this example
Key features:
Online collaboration feature
Export existing diagrams in different formats
Create detailed diagrams with advanced shapes and clip arts
GitMind is an online mind map and chart maker that is free to use on different web-browsers. This is a dependable tool since you can use its ready-made templates for free. Aside from that, you can create a Gantt chart from scratch using the advanced shapes and diagram elements of this tool. Additionally, there is an option that allows you to work simultaneously with your friends online. After all, this is a chart maker in general, which means it also doubles as a Gantt chart creator.
DOWNLOAD
Monday.com (Web)
Pricing: Basic – $25.00/month; Standard – $39.00; Pro – $59.00; Enterprise – $188.00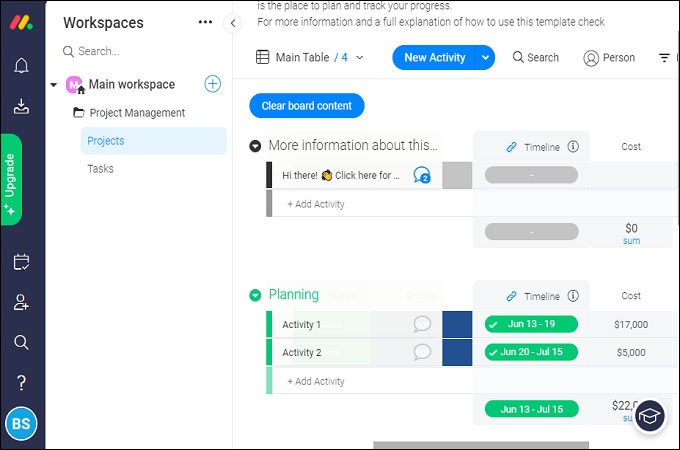 Key features:
Provides an execution board to its users
Provides a comment box for feedbacks among teams
Organized dashboard for clean work area
Monday.com is an online project management tool that teams can use to distribute work among each other. The tool provides an effective way to track the progress of individual tasks because it has a tagging system. There is also a way for teams to communicate by utilizing the comment boxes within each task column. Monday.com is indeed a great online Gantt chart maker for professionals.
ProjectManager (Web)
Pricing: Starter – $15.00/month; Team – $20.00; Business – $25.00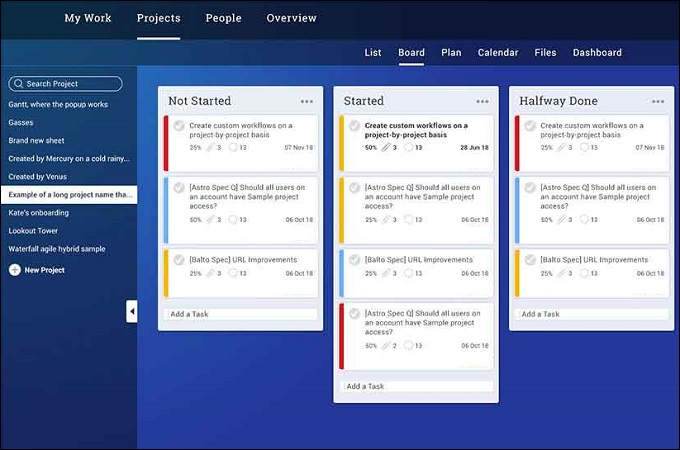 Key features:
Provides advanced reports for each task
Allows various application integration
Provides product training
Another project management tool that you can use to make a Gantt chart is ProjectManager. It has an advanced dashboard that keeps track of your work progress. Integrating the tool with other applications like Google Drive is also possible which adds more convenience to its users. Aside from the Gantt chart, you can also use this tool to make Kanban boards. Those are just some of the reasons why ProjectManager made it to the list of great Gantt chart maker.
Celoxis (Web and Desktop)
Pricing: Cloud – $22.50/month; On-Premise – $450.00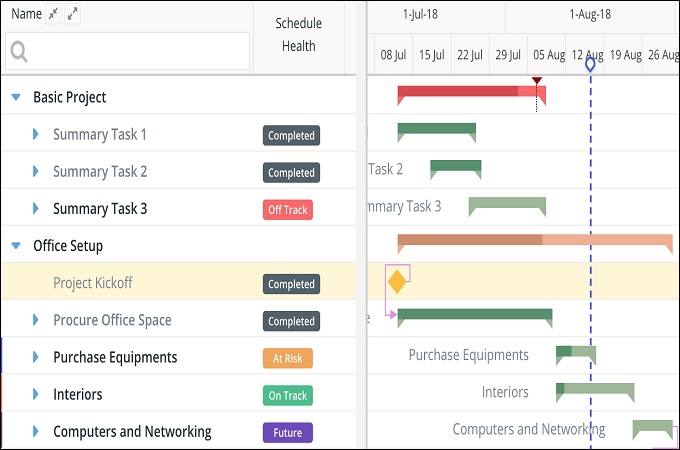 Key features:
Multiple integrations for Google, and Microsoft apps
Can export charts in various documents and image formats
Superior task management dashboard
Celoxis is a commercial-grade project management and task maker. It provides a straightforward dashboard with different features like app integration and file export. You can export your plan and Gantt charts in various formats like PNG, JPG, and even HTML using Celoxis. This way, you will be able to share them instantly with your team. Task distribution is also easy with this tool since you can add a deadline for each task. There are a lot of things that you can do in this Gantt chart creator, but let's leave them for you to find out if you choose to try it.
GanttPRO (Web)
Pricing: Individual – $15.00/month; Team – $6.50/user per month; Enterprise – Available on request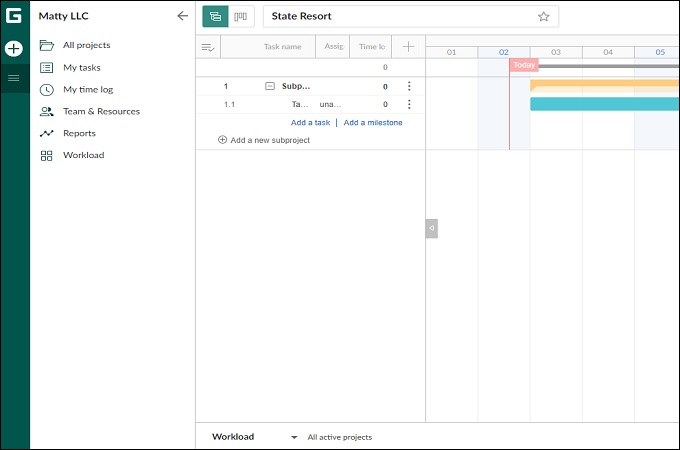 Key features:
Advanced task management with subtasks creation
Automatic schedule adjustment feature
Supports team collaboration
GanttPro is a complete project portfolio solution as it has a range of efficiency tools to boost productivity. Aside from that usual Gantt chart view, you can view your tasks in board form or view tasks individually. This is one of the most efficient ways to stay on track with your tasks. You can also set priorities, deadlines, and project status with this tool. If you are into efficiency, then this Gantt chart tool is the one for you.
Smartsheet (Web)
Pricing: Individual – $14.00/month; Business – $25.00/user per month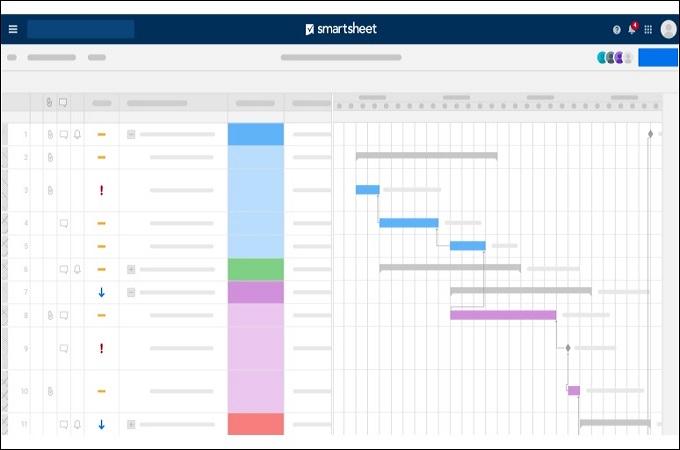 Key features:
Import documents from MS Office and other Google apps
Available on mobile for Android and iOS
Smartsheet can be considered as the web version of Microsoft Project. This is due to the high similarity between the two, Smartsheet only being more compact. In terms of features, it can create Gantt charts with various details for the task. For example, you can add updates, status, and progress to each task. Smartsheet is a really handy online Gantt chart maker that you should try at least once.
TeamGantt (Web)
Pricing: Free; – $24.95/month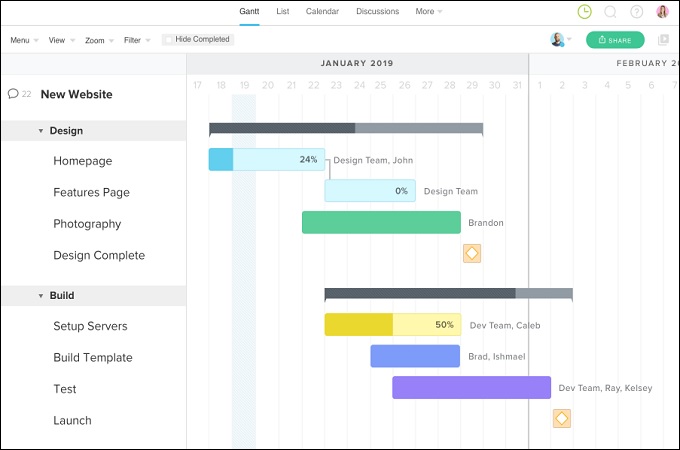 Key features:
Export Gantt charts in PDF format
Supports team collaboration
Easy task management functions
A more practical tool that smaller teams can use is TeamGantt. This freemium Gantt diagram maker is used by big companies across the globe, which is a testament to its reliability. The tool provides basic project management features for free, which is decent enough. However, the paid version is more packed, as it has additional features. Team collaboration, task designation, and task tracker are just some of its features. Overall, this Gantt chart maker will be an indispensable tool for you and your team.
FunctionFox (Web)
Pricing: Classic – $35.00/month; Premier – $50.00/month; In-house – $150.00/month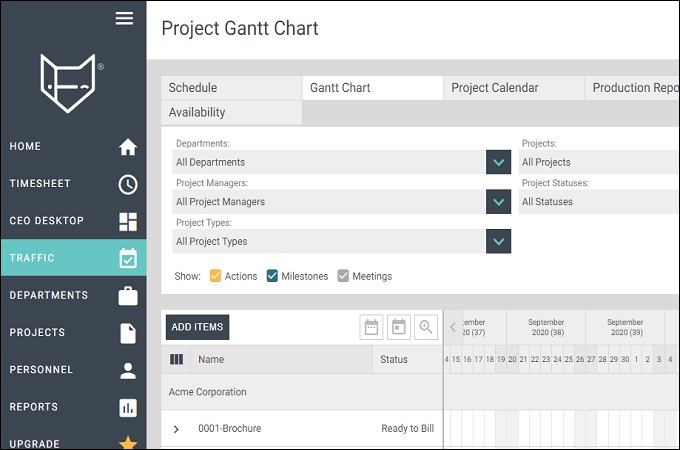 Key features:
Create reports for other actions
Add timelines for milestones achieved for each task
Provides a calendar for easy project management
Unlike its name, FunctionFox is not sneaky at all. As a matter of fact, it is very upfront when it comes to providing convenient ways to manage your projects. One way is by providing ready-to-use Gantt charts. It also has a blog feature that you and your team can use to communicate. This Gantt chart creator is one of those that can live up to your expectations.
Paymo (Web)
Pricing: Small Office – $8.95/user/month; Business – $14.25/user/month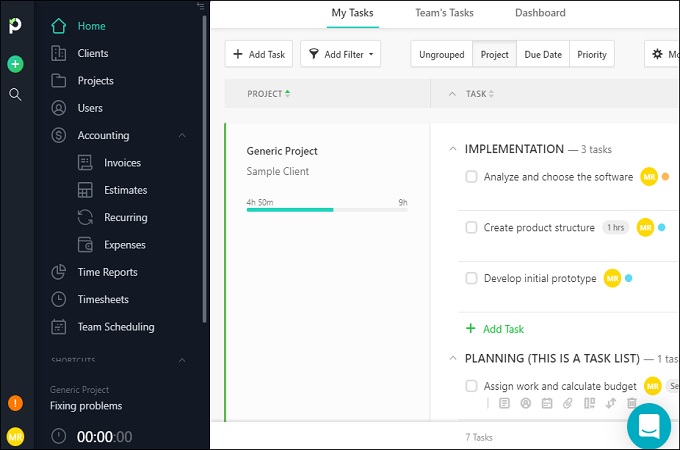 Key features:
Create timesheets for more efficient time management
Provides a portfolio Gantt chart
Schedule tasks and employees easily
An easier way to improve efficiency at work is by using a Gantt chart from Paymo. It has a wide range of features like customizable milestones, app integration to Slack, Adobe Creative, and more. Aside from that, you'll be able to use a Portfolio Gantt chart, which shows all on-going projects in a single chart. This mode is perfect for those who track multiple projects at once. Paymo is a Gantt chart tool that also allows you to export Gantt charts into images and documents for faster sharing.
Canva (Web)
Pricing: Free; Pro – $9.95/user/month; Enterprise – $30.00/user/month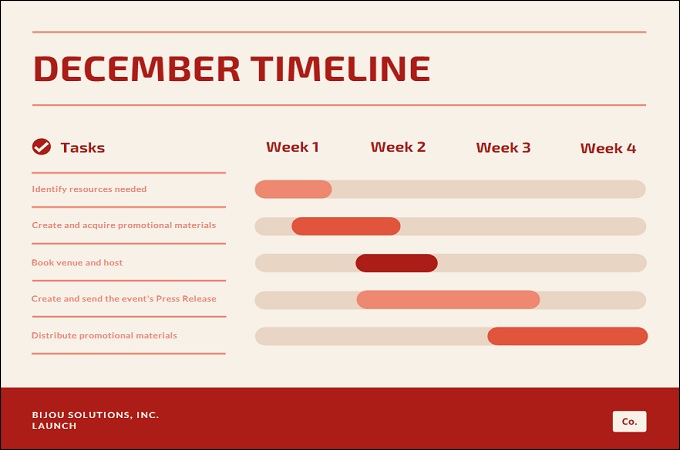 Key features:
Free Gantt chart templates
Export files in various image format
Presentation mode
Finally, we have Canva. This is a freemium application that gives you Gantt chart templates for free. Alternatively, you make your own Gantt chart from scratch using this tool. Creating detailed Gantt charts is easy using this tool because it supports various text elements. You can also share your charts easily using the URL of your chart. In-general, if you want to create appealing charts, use this online Gantt chart maker.
Conclusion
Gantt charts may look simple but the fact that it is hard to make stays. Aside from that, efficiency and good output rely on a detailed Gantt chart which makes it a critical aspect of any project. That is why you need to use a good Gantt chart maker if you want to get the best out of your every project.