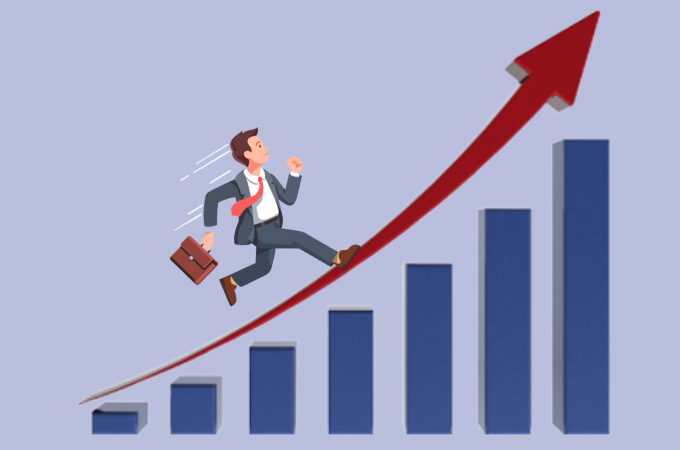 We understand that every small business owner desires business expansion but doesn't know how to get started. Taking risks and having sustainable development may need a lot of effort, structure, and direction. Good thing, to create a growth strategy that makes the success and expansion of the business possible. Here, we will provide the comprehensible steps to create a growth plan that actually works and is efficient.
What is a Growth Strategy?
A growth strategy is an organization's plan for overcoming current and future challenges to identify its objectives for expansion. A company can employ a variety of growth techniques to help it develop. One or more of the following are typical growth strategies: expanding into new markets, introducing new goods or services, buying other businesses, increasing advertising, or entering new geographies. Each of these approaches has a significant potential to help businesses develop fast, profitably, and sustainably.
4 Types of Growth Strategy
There are four classifications of business development strategy. Each offers a road map on how the organization might reach its growth objectives. Further, these strategies are vital for business success and expansion. Let's discuss them one by one.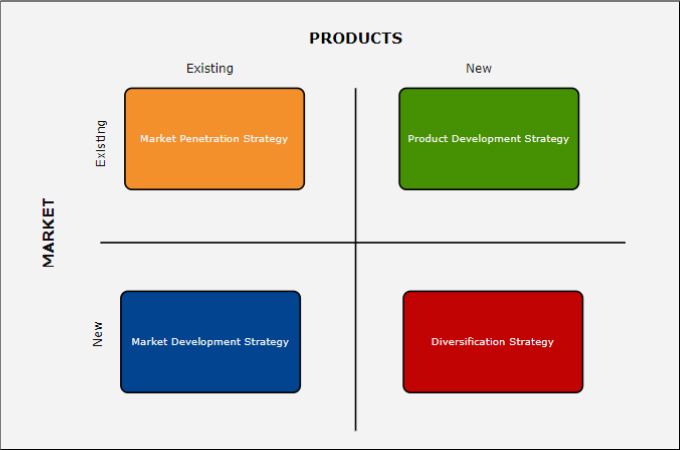 Edit this example
1. Product Development
Product development can be used to expand the offer given to current clients in an effort to boost sales. Launching new goods or services on already-existing markets is the goal. With that, you can focus on investing in the research and innovation of new products. You can also try to collaborate with other businesses to expand the distribution network.
2. Market Development
Increased sales of currently offered goods or services on untapped markets are the result of a market development strategy. Analyzing how to sell a company's current offer on new markets or how to expand the present market is a component of market expansion. Different client segments, new locations, foreign markets, and industrial purchasers for an item that was previously marketed.
3. Market Penetration
The Market Penetration strategy aims to boost sales of currently offered goods and services on active markets. For this reason, you can increase your market share. In order to achieve its goal, you need to attract customers from your rival businesses. This might be achieved by price reduction, increase in promotion, and distribution support where the competition invests most.
4. Diversification
Last but not least on the list of business growth strategies is Diversification. It is considered the riskiest among the strategies for it entails introducing new goods or services to unexplored markets. These new items are frequently technologically or commercially unrelated to existing products, but they might appeal to existing customers.
How to Develop a Growth Strategy Plan?
Identify your high-level business goals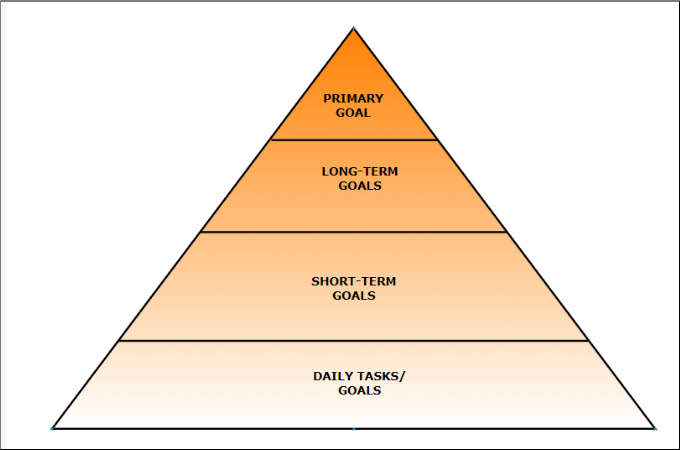 Edit this example
Going on a trip is similar to growing a business because knowing the destination makes the process much simpler. Besides, anticipating the possible outcomes and high-level goals may help to formulate your business development strategy. Try to determine which are your short-term, long-term, and most priority goals.
You also need to make sure that your goals are Specific, Measurable, Achievable, Realistic, and Temporal. Following the SMART goals increase your chance to achieve success in your business.
Determine the Strategies aligned with your Goal
Once you identify your goals, you can now begin to make a strategic plan that is aligned with your objectives. Setting objectives and matching growth with those objectives will help you concentrate your company's resources in a functional way. Besides, it is essential for long-term success and will give your business growth a constant direction.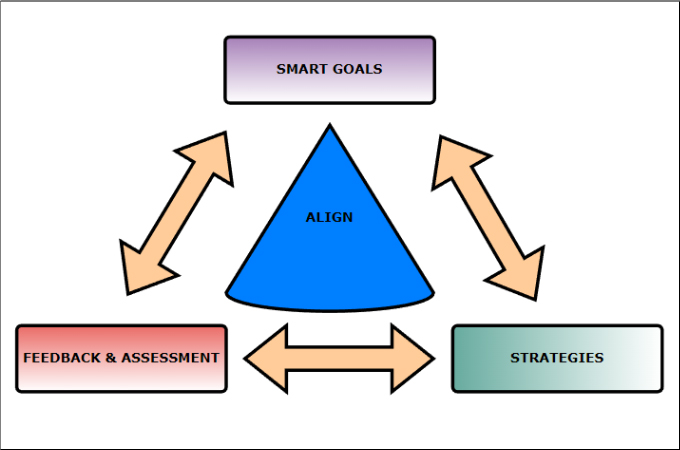 Edit this example
Meanwhile, creating a market development strategy plan provides you with a structure and guides you to success. Also, it makes it easier for you to communicate your vision and strategy to stakeholders, staff, clients, suppliers, and partners. On top of that, it can help you in managing the priorities of your business while you purposely grow.
Conduct Market Research and Competition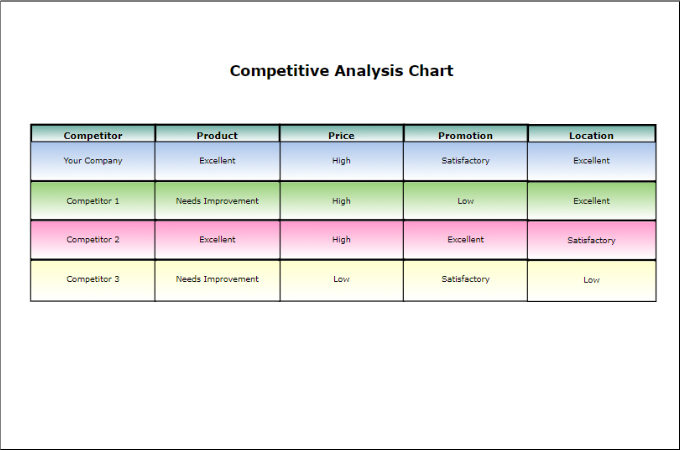 Edit this example
Conducting competitive research has a vital role in reaching the growth and success of your business. It helps you to understand your market and how it keeps up with the trends in the marketplace. Not just that, it also helps to identify market gaps and improve your ways of marketing your products or services. Truly, knowing your competition helps you to know your business's strengths and weaknesses to develop more accurate business growth strategies. You can use surveys and other techniques to get some info from your rivals.
Prepare your Growth Tools and requirements
Putting the growth strategical plan can be challenging. In this case, getting tips and tools might make it easier for you to achieve your growth objectives. It is important that you provide your leads and potential customers with superior service by using accurate tools and software. Well, with the technology that we have nowadays this is possible; just choose the best to make your life easier. Don't be afraid of new or unconventional tools. They can genuinely help you in achieving your growth objectives, frequently more quickly than your staff could.
Execute your Growth Strategy plan
Now that your goals are clear and determined your market development strategy, it's now time to put them into action. Make sure that you follow the plan and apply them accordingly. You can also keep track of milestones to measure the success of the strategy. Additionally, this can serve as a guide on which part of the plan fails or needs improvement in the future.
Conclusion
Whether for big or small businesses, developing a strategic plan is very essential. Above, we have discussed some practical steps that can help you to create a well-developed growth strategy. It can help you to determine your target and reach your goals in a matter of time. We hope that it helps you and please follow GitMind for more upcoming blogs that will surely help you achieve success in your business.