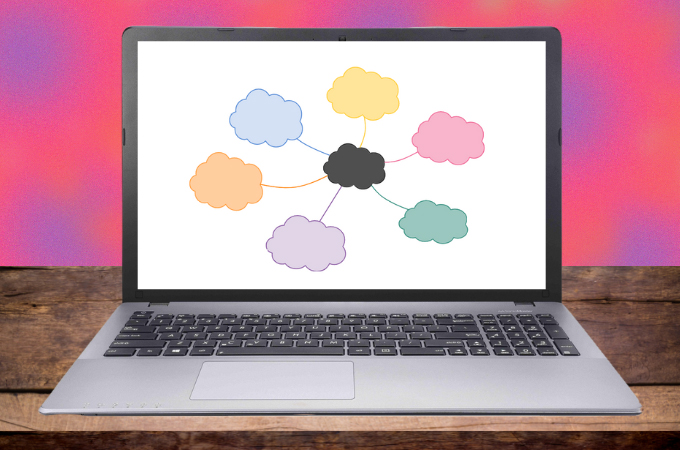 Conducting storytelling with mind maps will be a great strategy if you want to inspire individuals who work with you and sell them amazing ideas. Some entrepreneurs tell tales to assist other young businesspeople to understand issues, while authors and artists use stories to transport us to new worlds through music, novels, comics, and other mediums. In reality, our brains react differently when we hear a story rather than just facts and data. However, excellent storytelling is time-consuming and requires considerable organization and effort. After that, you may continue reading below to learn more about creating a story mind map and to test out some of the templates provided in this post.
Introduction of Story Mind Map
What is Story Mind Map?
A story mind map is a mind map for a story writing tool that can help you improve your critical thinking skills. It's a handy tool for turning your creative writing skills into a visually appealing presentation. It's also a graphic illustration of concepts and how they're connected. Mind maps are helpful for brainstorming ideas, staying organized, and making progress on your book. Because you already have a strong knowledge of your narrative, characters, and the many scenes that will occur in your novel, using a concept map in this way is indeed a good strategy to use. The ability to move and link your notes as needed gives you great freedom!
How to Write a Mind Map for a Story?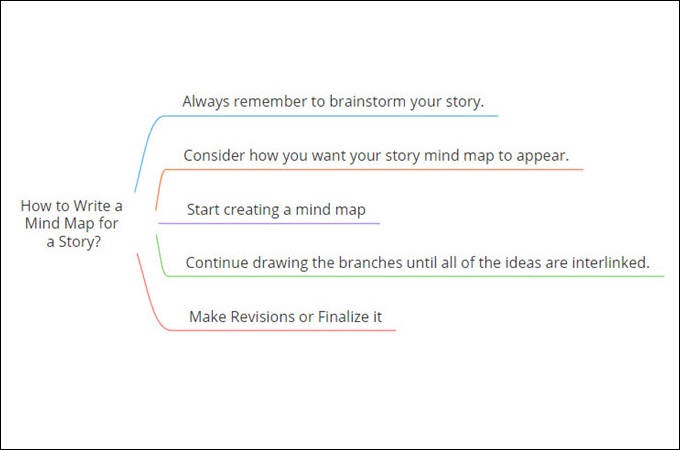 Edit this example
Mind maps can help in many ways when it comes to mind mapping a novel. If you map anything that comes to mind, you'll rapidly produce a basic, visual map that helps the connections between ideas spring off the page. You only need to remember the suggestions listed below.
1. Always remember to brainstorm your story.
When you understand the complete narrative, making the connection is simple. As a result, in order to develop an easy-to-understand mind map, you must know your topic by heart. Is it about music or visual art? Consider it.
2. Consider how you want your story mind map to appear.
Decide on the shape of your mind map. What format do you wish to use to present your data? Do you want something simple or something more complicated? You must select an appropriate shape for either learning or commercial.
3. Start creating a mind map.
You can start mapping from the center by writing your story mind map examples topic in the center and circling it. For example, if you wish to concentrate on a certain story of someone, write his/her name in the center, encircle it, and begin mapping from there. Choose colors with each line to distinguish thoughts and give them life.
4. Continue drawing the branches until all of the ideas are interlinked.
This is the point at which you begin to make sense of your project mind map. Connect the branches based on the relationship between the thoughts. As you go, you might learn something new in the mind map for story writing.
5. Make Revisions or Finalize them.
Complete your mental map or make any necessary changes. Whether you're creating a mind map for management or development, make sure to communicate a concise tale.
How to Create a Story Mind Map using GitMind?
Create a professional-looking mind map for story writing using GitMind. This free mind map and flow chart maker is perfect for brainstorming and process mapping. This tool will allow users to easily create a mindmap for story writing. Also, it enables users for online collaboration, which is beneficial to teams and organizations because it allows people to work on a specific process map at the same time and from different locations. Having said that, if you really want to make a mindmap using this program, you can follow the few simple steps below.
Go to GitMid's official website and click the "Get Started" button.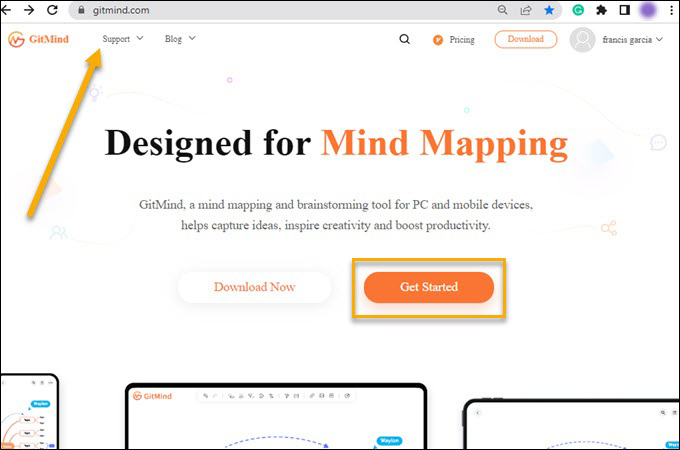 Hit the "Mindmap" tab and start modifying your data.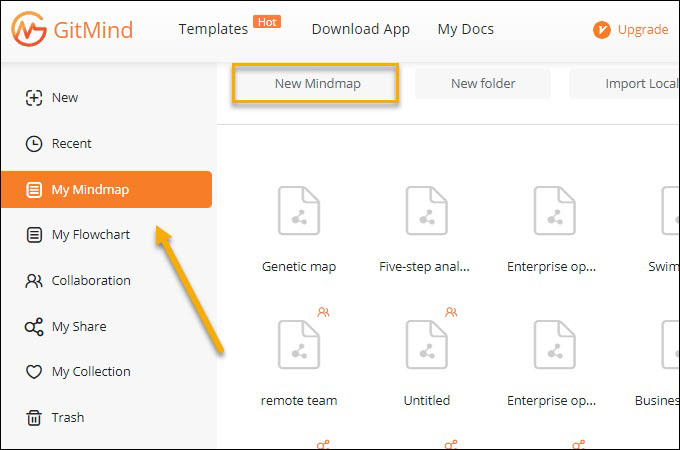 Once done, hit click the "Save" button to save your modifications.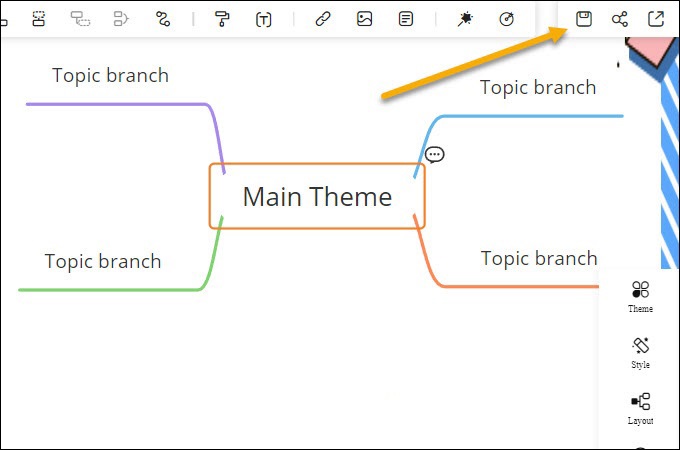 Benefits of Using Story Mind Map
These are some of the benefits of using a mind map for story writing.
1. It simplifies an otherwise complicated subject.
2. It aids with memory enhancement.
3. It improves the quality of learning.
4. It's a fun approach to learning about a particular topic.
Conclusion
Overall, using a story mind map for storytelling is effective based on the statements written above. And to develop an effective and reliable mind map, we recommend that you remember all the tips we have provided. We also advocate using a strong tool like GitMind so you won't run out of space as you would on paper and can focus on the finer points.