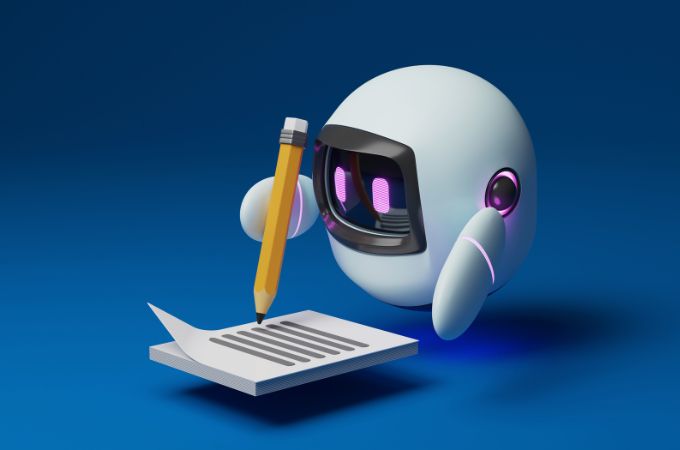 In our modern digital era, technology has gifted us with a remarkable innovation – the Artificial Intelligence letter writer. With artificial intelligence, we now possess a clever tool that simplifies the process of writing letters, messages, and notes, making them more personalized and convenient than ever. Consider it as your friendly digital writing assistant!
6 Excellent Artificial Intelligence Letter Writer Apps
To help you which one from the virtual world to use, below are some fantastic artificial intelligence letter writer apps that can help you with your writing tasks.
GitMind Chat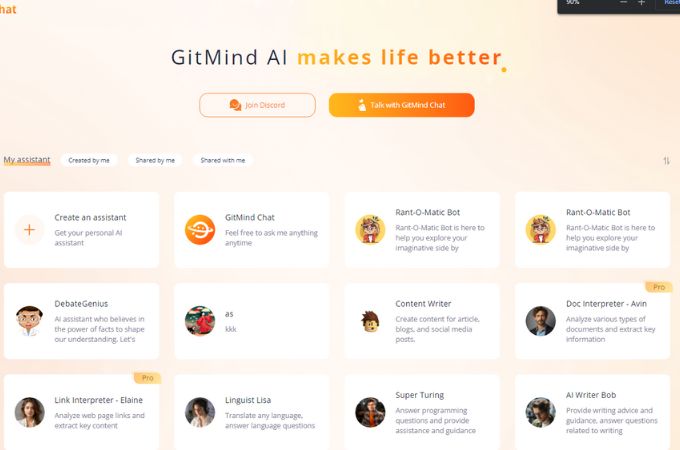 For quick letter generation, you can trust GitMind Chat. This artificial intelligence letter writer provides a virtual assistant that you can instruct to compose letters for you. Whether you require a formal or informal letter, this online writer can effortlessly create those letters instantly. You can also specify the letter's default length and the number of paragraphs you want. Moreover, for better organization in your letter-writing tasks, you can even establish multiple AI writing assistants within this application. You can create a writer assistant for business or marketing letters, emails, and even personal letters, highlighting the app's versatility.
ChatGPT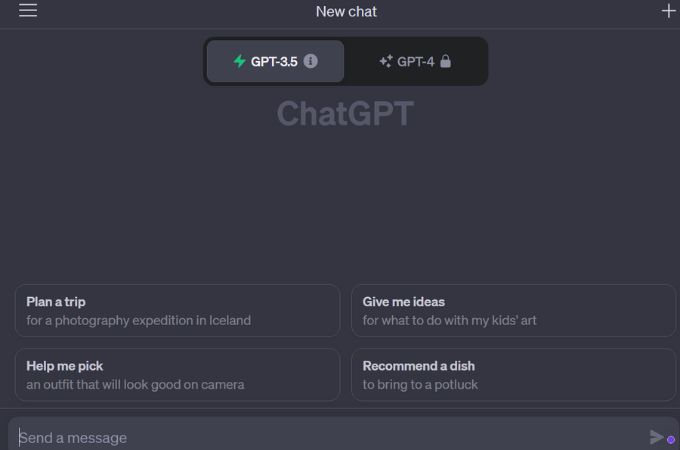 Indeed, as a pioneer in AI chatbots, ChatGPT can help you in your writing tasks. It offers a user-friendly interface suitable for beginners. With the correct prompts, this AI application can generate the letters you require. There are no character or word restrictions, and you can effortlessly copy and paste the generated content into your documents. Moreover, the tool automatically saves your projects and enables you to rename them, simplifying the process of reusing them or creating templates for future letter writing. Best of all, it's accessible to everyone at no cost.
Simplified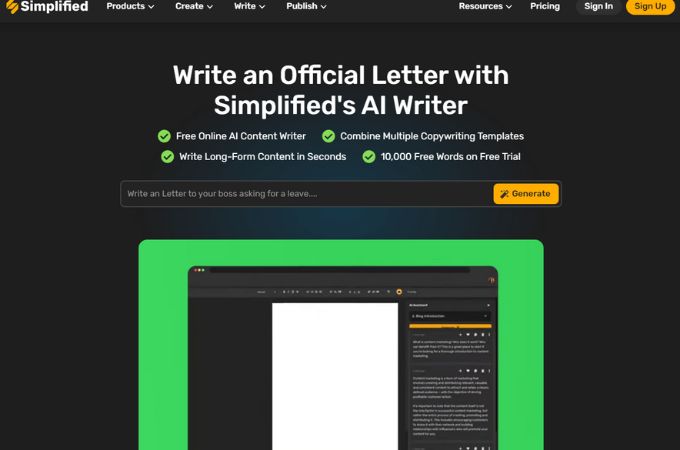 One of the top of our list of excellent online letter writer applications is Simplified. This tool is designed to help you create various types of letters, whether they're simple correspondence, fundraising appeals, or leave requests. What's great about this app is that it lets you compose lengthy letters of up to 10,000 words for free. Additionally, its AI-powered article writer can create letters in multiple languages, such as Spanish, Malay, Chinese, French, and more. Just give it the topic or purpose of your letter, and let the tool generate it instantly for you.
Rytr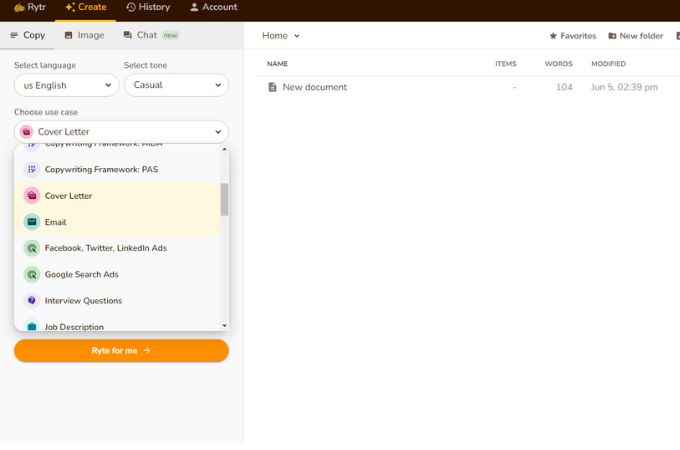 Rytr is another online letter writing tool that can help you create letters in a human-like manner. It's capable of generating high-quality letter content within minutes. This writing application ensures that users receive fresh, unique, and original content, eliminating concerns about plagiarism. When using this tool, you can easily choose the language, tone, job role, and skills to tailor the letter's content to your specific needs. Additionally, you can preselect the level of creativity in your letter based on the intended recipient. With Rytr, constructing cover letters, emails, newsletters, and more becomes a worry-free task.
Copy.ai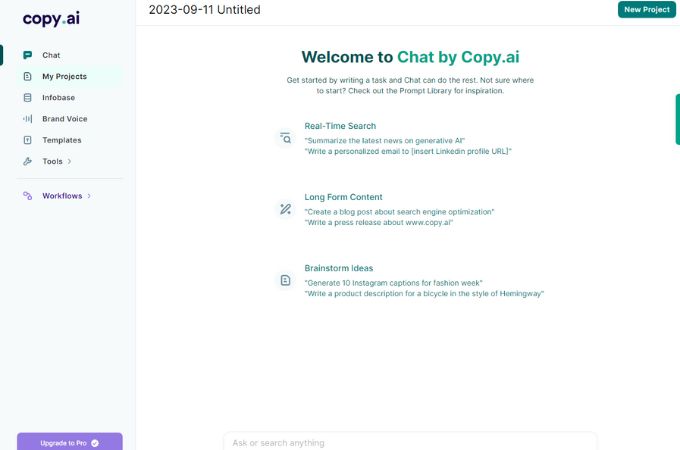 For all your writing needs, whether it's blog posts, website copy, social media content, case studies, emails, or even basic letters, Copy.ai is an ideal online AI writer. It offers various writing tools to assist you in generating various types of letters. You can also check out its writing templates if you want to give this tool a try. Additionally, if you're looking to boost your creativity, you can use its Personal Writing Tools feature to create birthday cards and love letters for your loved ones. This tool is versatile and valuable for both professional and personal purposes.
Texta.AI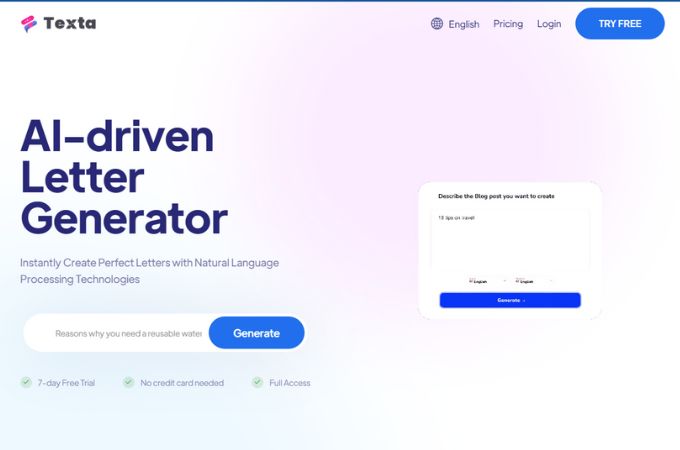 Lastly, Texta.AI – one of the AI-powered letter generation tools featured on this list. It offers the ability to quickly create the letter you need, saving you time and boosting your efficiency. Texta guarantees error-free results for all your letter-writing needs through its AI-powered writing capabilities. Furthermore, because it is backed by GPT technology, you can be confident that the content it produces will be of excellent quality and free from plagiarism. Simply input your letter requirements, and the application will generate it for you. You also have the option to take advantage of a 7-day free trial with full access to evaluate its features at no cost.
Where to Use AI Letter Writer Applications
Now that you already have a set of artificial intelligent letter writer generators, here are the various personal and professional situations where you need to compose letters or written communications. Check them below.
Business Correspondence
AI letter generators can assist in composing professional and well-organized letters, whether you need to write formal communications to clients, partners, or employees. These letters could be anything from expressing gratitude to creating business proposals or making official requests.
Job Applications
When seeking employment, AI can be employed to generate customized cover letters for specific job openings. This can effectively emphasize your skills and experiences, making your application more compelling.
Personal Letters
Whether you're composing a heartfelt message to a loved one, sending warm greetings, or conveying condolences, AI can help in crafting messages that are both meaningful and personalized.
Legal Documents
AI letter generators can assist in composing legal letters, contracts, or agreements by supplying clear and concise language for your documents.
Academic or Educational
Students and educators can utilize AI to create recommendation letters, academic essays, or reports, guaranteeing that these documents are well-organized and devoid of grammatical errors.
Marketing and Sales
In the business world, AI can be employed to create persuasive sales letters, email campaigns, or promotional materials that effectively captivate and draw in customers.
Customer Support
AI can assist in generating responses to customer inquiries or complaints, guaranteeing a consistent and helpful communication process.
Government and Official Letters
When you're involved in dealings with government agencies or official matters, AI can be a valuable tool to aid in producing formal and precise letters.
Real Estate
Agents and property managers have the option to utilize AI for generating property listing descriptions or drafting rental agreements efficiently.
Conclusion
To put it simply, AI letter writing apps can be really helpful for writing clear and personalized messages, whether it's for personal or professional use. They save you time and improve the quality of your writing. However, it's important to remember that it's a good idea to add your personal touch and review the letters generated by AI to make them even better and error-free.