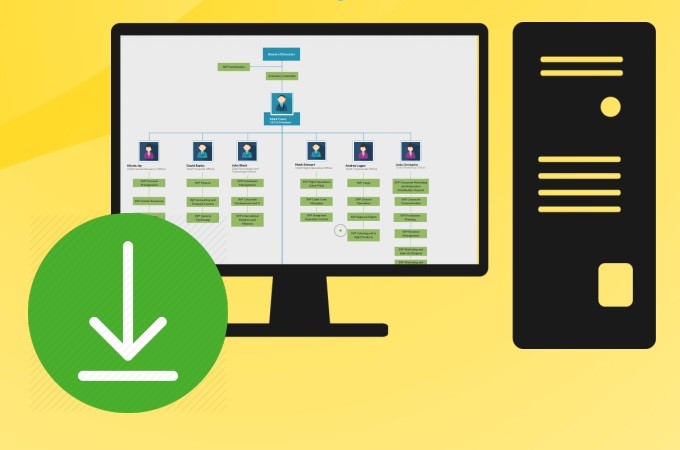 Organizational charts are visual representations of an organization's employees and their positions. A great chart can visually express each person's roles in their respective departments. And you can now download a free organizational chart template using these sites we listed for you. Check them out below.
Free Organizational Chart Template Sites
GitMind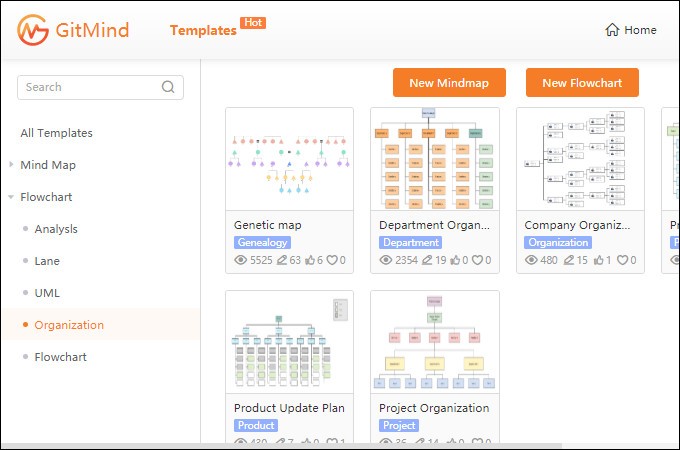 Download Free Templates
GitMind is on top of the list when looking for free org chart templates. It includes mind maps, flowcharts, process maps, something for every situation. Moreover, these templates are customizable with shapes and colors that suit your design. Undoubtedly, GitMind is one great source to download free org chart templates.
Vertex42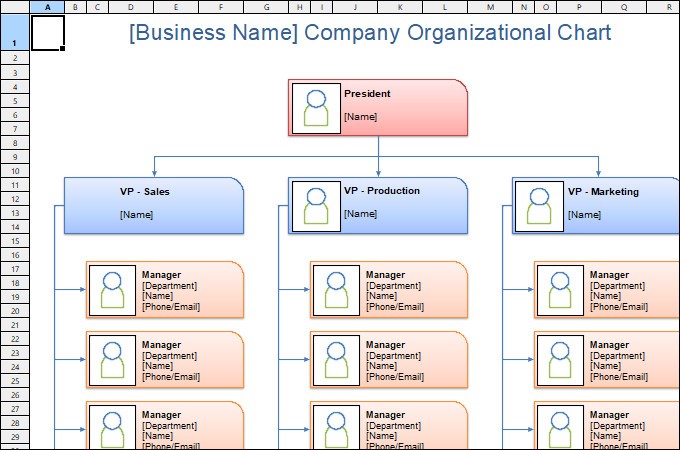 Another site where you can get an organizational chart example is Vertex42. This site offers templates that you may download and use as a spreadsheet to create your company's organizational diagram. It also contains basic shapes, objects, as well as lines on their org chart templates and all of the templates are available to download for free.
Lucidchart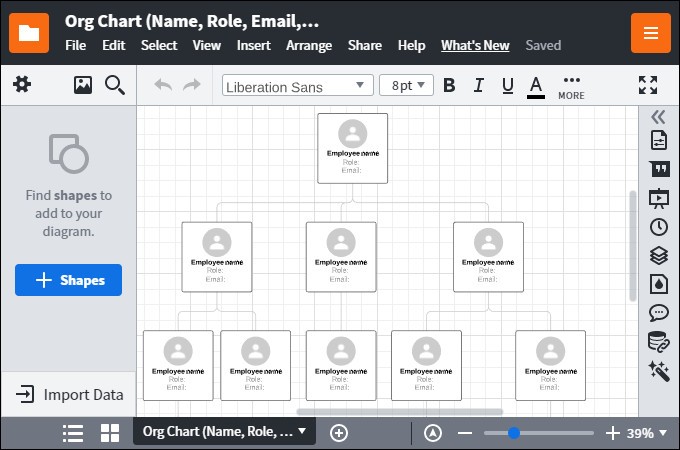 Lucidchart is a web-based chart making tool offering free templates to get you started. These templates can handle different projects from mind maps to flowcharts or any diagram you are looking for. Download options are also varied and offer .png .jpg, and other formats.
Template Lab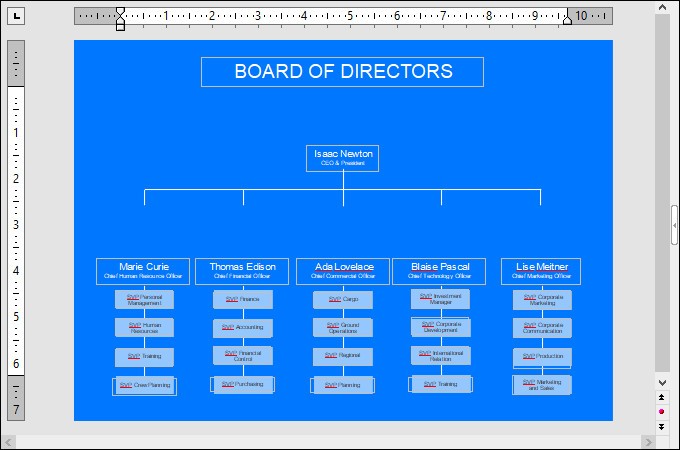 Next, we have Template Lab. This site includes the best business and personal templates for letters and other document samples. Moreover, you can access all templates within the site and edit them on the spot. However, its range of sample templates is a bit limited.
Creately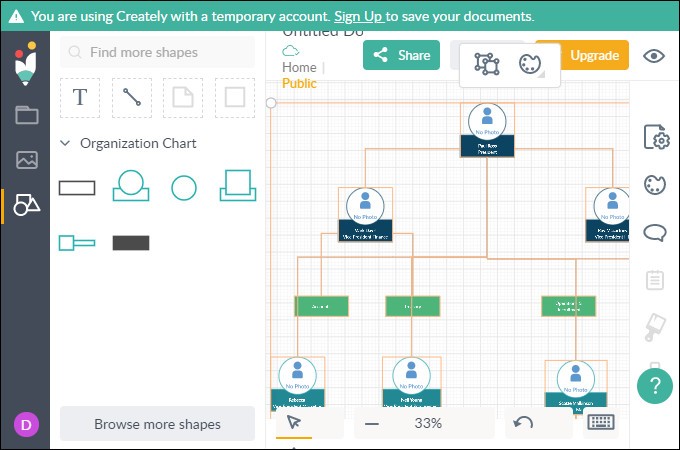 Creately is also on the list of organizational chart template free to download. It is very easy to modify templates for your organizational chart. Moreover, these templates can also be exported and added into Word, PPT, Visio, Excel, and other documents.
Edraw MindMaster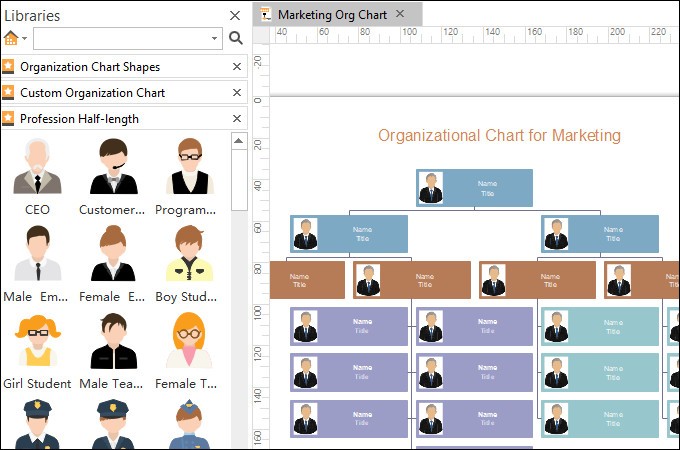 Edraw MindMaster is one well-known online org chart and diagram maker. It also allows you to download free templates for your org chart project. These templates are suitable to help you create org charts easily. You can use this cross-platform tool on Mac, Windows, and Linux.
Smartsheet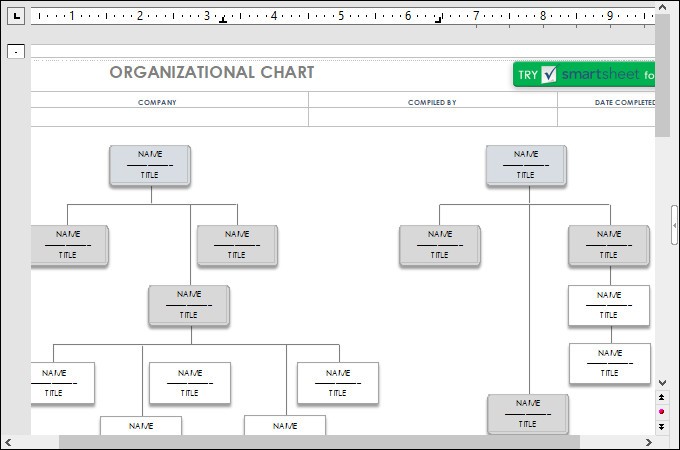 Lastly, we have Smartsheet. This free template download site offers a simple way to get even advanced org chart templates via its spreadsheet tool. It offers a huge variety of formatting and editing tools for its templates. Moreover, just like the other sites above, these templates are downloadable and can be exported in Excel format.
Conclusion
These are the best sites where you can download organizational chart templates for free. With these sites, making organizational charts can be hassle-free anytime and anywhere. However, if you are looking for a site where you can download various templates, you may try GitMind as it offers a lot of free templates for many different situations.