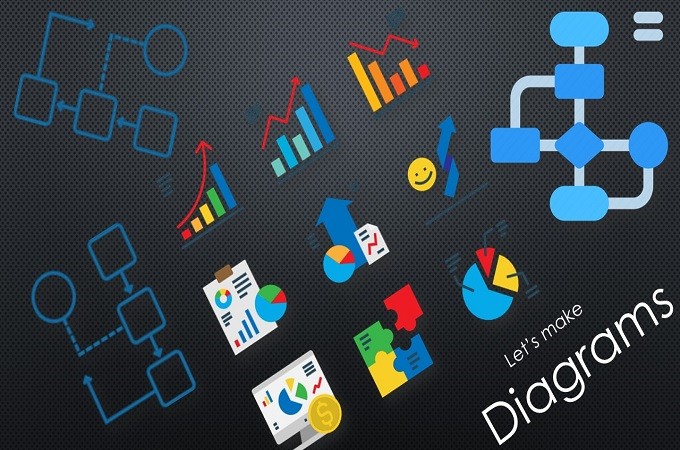 Whenever people present ideas in a discussion or presentation, they always prefer to have an illustration to show like diagrams. These visuals will make the presentation easier to understand. At the same time, it guides the speaker or presenter of what to share and talk about. The thing is it is not easy to make diagrams manually especially big ones. However, the technology nowadays allows us to make them easier and faster. There are applications nowadays made for making diagrams. Here are some of the diagram makers that you can use on the Internet.
Top 4 Free Diagram Makers
GitMind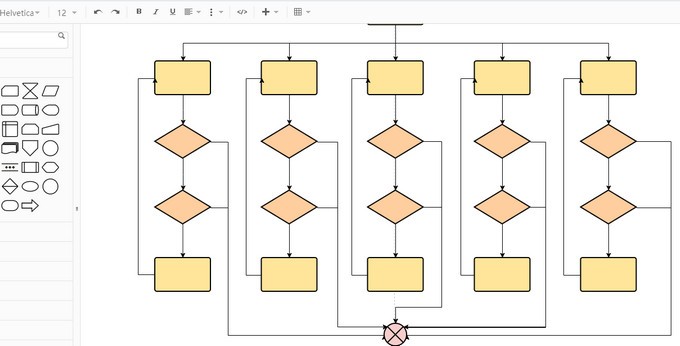 GitMind is a web-based tool that is used mainly used for making mind maps or diagrams. The service that this tool provides is free. Moreover, if you want to make diagrams together with the others, you can use its collaboration feature. Additionally, you can use this software to create mind maps and diagrams on Mac, Windows, and Linux devices. It has a user-friendly interface that does not require technical expertise to use. This tool allows you to do collaborations with your groupmates.
Pros:
It has a simple and user-friendly interface.
Users can customize the diagrams' background, color, shape and more.
It offers numerous free templates for users to choose from.
Cons:
It is not accessible if offline.
Creately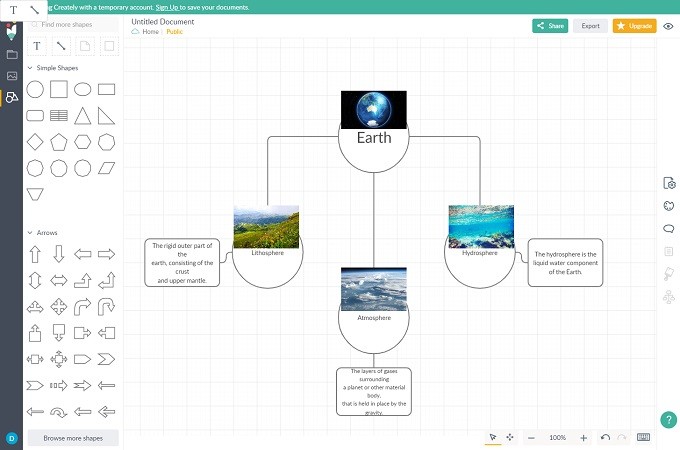 Creately is great at making diagrams. It allows you to create your own layout. Furthermore, it has a clean interface that helps you focus while working with your diagrams. This software has wide choices of layouts that are classified according to their function. If you are fond of making diagrams, this a great tool for you. It can run in Windows, Mac, Linux devices.
Pros:
It has a simple working interface.
It has plenty of classified and ready-made templates.
Cons:
It has limited language support.
It is not completely free.
Draw.io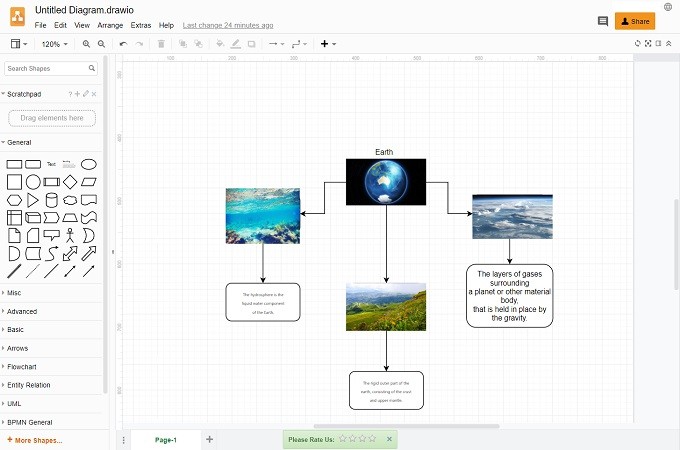 Draw.io is a tool that is mainly used for making different kinds of diagrams. Like other diagram software, it can run in Windows, Mac, and Linux. Moreover, this for the people who love to make every detail of their diagrams. This is because you have to manually add shapes and connect them if you want to start your own layout. However, if you want a pre-ready layout you can make use of their wide variety of diagram layouts and templates.
Pros:
Diagrams can be highly personalized.
It has many variations of layouts.
Cons:
It is a bit laborious, unlike other software.
It requires more technical knowledge.
Gliffy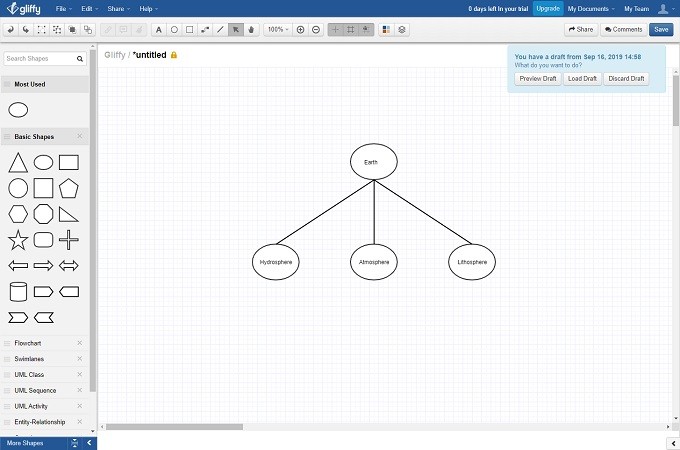 Gliffy is another great tool. With the use of this tool, you can make several personalized layouts. If you are not into making layout manually, this tool has ready-made templates for you. This is not that easy to use yet no that hard as well. Moreover, this tool can be used on Mac, Windows, Linux. As an addition, this tool is integrated with Confluence that allows you to do more.
Pros:
It has built-in clip arts that you can use to make the diagram.
It has a simple interface.
Cons:
It can not insert images.
It requires payment for more features.
Conclusion
The mentioned tools above are some of the best free online diagram makers. Diagrams are always used for different presentations of ideas. These diagrams help learners to recognize and easily memorize the information presented to them. These diagrams are like visual presentations of the lesson or topic shared in a discussion or speech.