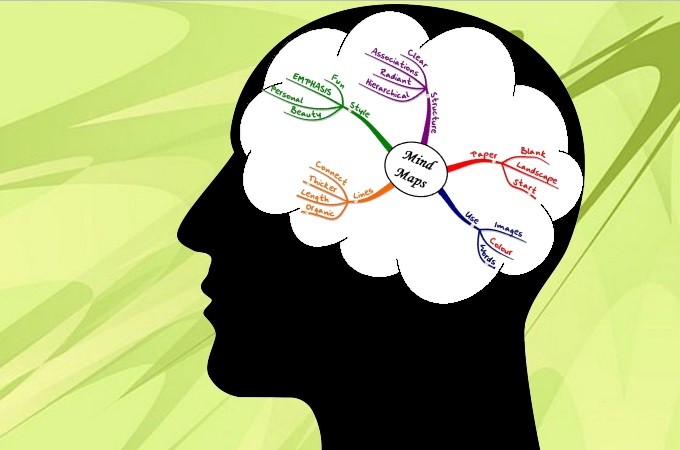 Mind mapping is a brainstorming and connection-finding technique. When used correctly, it may be a very effective means of generating new ideas. Mind maps are one of the most well-known methods for logical arrangement. It's a visual representation of the relationships that begins with a primary issue and progresses to different branches that are labeled with annotations, icons, photographs, links, and more. It can also help you better organize your concepts and opinions. Having said that, you may continue reading to learn about the best 10 free mind map software.
Best Free Mind Map Software
GitMind (Web, Windows, iOS, Android)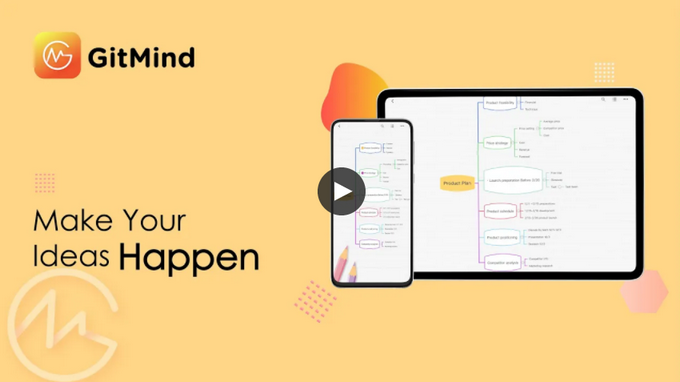 First off is GitMind. This amazing free mind map tool allows you to arrange your thoughts and ideas by listing them one by one in a diagram format. Also, you can use its stylish built-in templates or create a new mind from scratch. Another special feature is that it has a collaboration function that helps your team members or colleagues access the mind map. In this way, project planning and team development will be a lot easier as collaborators can view and edit templates in real-time. Amazingly, it also has an AI version where in users can just type the prompts, upload a photo, or use its prompts samples for their mind maps. Check this amazing tool with the following steps. 
Search "GitMind" on your browser to visit the official page. From here, click the "Get Started" button then it will be directed to the template gallery. If you wish you use its mobile version, hit the "Download" button below.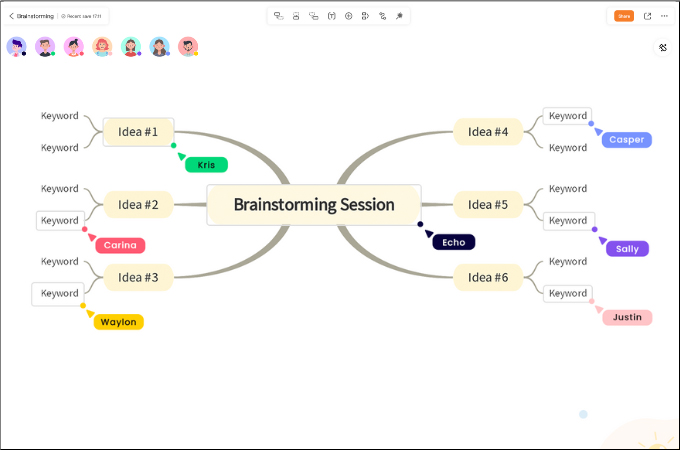 Input your thoughts and ideas and if you want to customize your mindmap, you may proceed to the layout options.
Further, if you want to collaborate with your team, you can invite them with a link. Once they access the mind map, they can also add comments or ideas at the same time.
Finally, save it by clicking the "Save" icon or you may get it by hitting the "Export" icon.
MindMeister (Web, iOS, Android)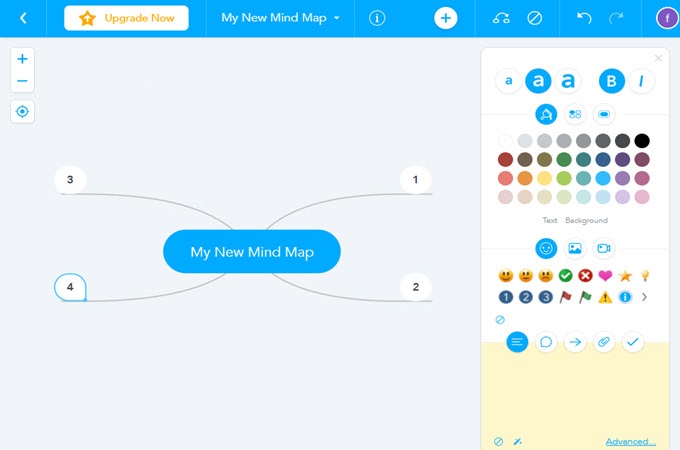 It allows you to see and alter your map at any moment.
It has a basic, clean and simple interface.
You can use it for small businesses.
MindMeister is one of the best mind mapping apps that would be a great resource for organizing your thoughts. It has collaborative options that let you share creative mind maps with as many colleagues as you choose. They may leave comments and modify them on a real-time basis, ensuring that are all on the same page. In the drag-and-drop designer, you can begin with a template. There are various map design alternatives available in the map template library, including ones for conceptualizing, gathering information, and developing a business strategy.
Coggle (Web, Android, iOS)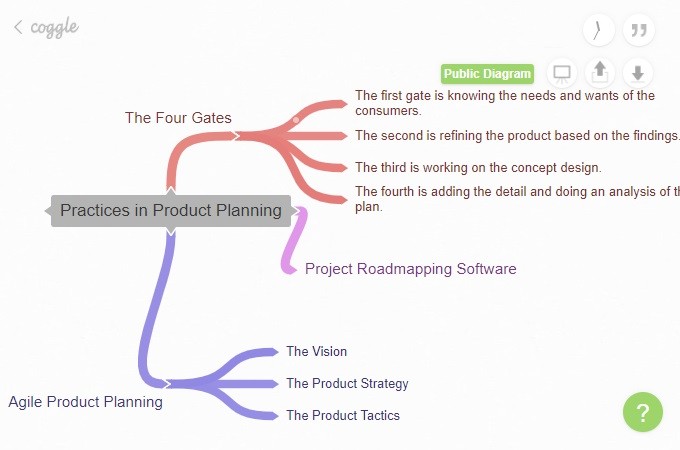 Add Mathematical formulae.
Can export .mm and text.
Cannot combine maps.
Coggle offers a structured and interactive way of making mind maps quickly and easily as its interface shows a list of handy shortcuts for editing purposes. One great point is you can share it with others to give different levels of access to your map. Moreover, you may also set permission to your collaborative group into an organization, by individuals, and on a private link.
Canva (Web, Android, iOS)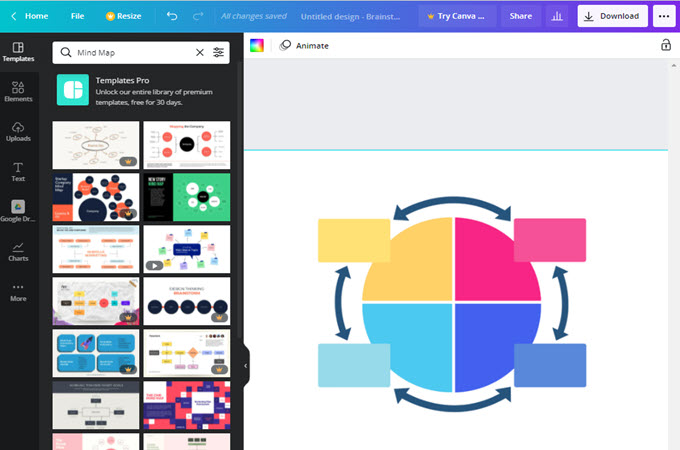 Insert the mind map into any file.
From within the editor, you may manage your design pages.
You can share your reports, and talk about brainstorming sessions, pitch decks, and other topics.
Canva is another tool that we have included in our list of the best free mind map app in this post. It is an internet and network graphic creation tool. It may be used for anything from simple picture editing to creating social media photos, brochures, and papers. It has a variety of capabilities that is supported as desktop software for windows and macOS, a web app, and an Android and iPhone mobile device. On just about any browser, you may signup by entering an email address and a username, or by verifying with Google.
MindMup (Web)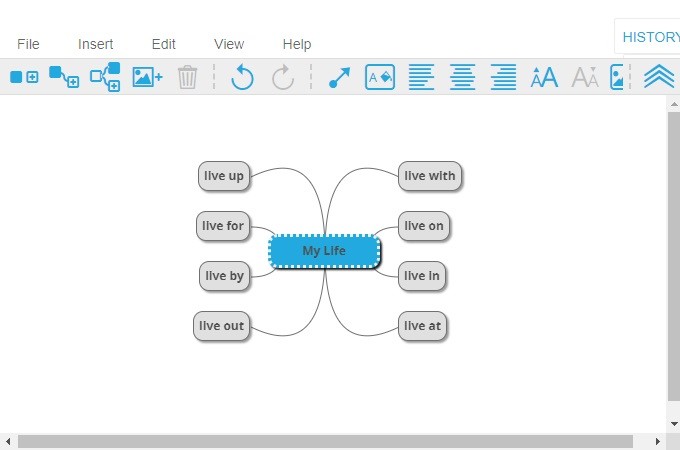 Integrates with Google and saves its data to Google Drive
Offers "Measurements" feature where you can visualize and manage money, time, and effort and help you to plan, budget, and control the breakdown of your budget tasks.
Difficult to add extra information to nodes.
MindMup is another great application. This tool helps you create a mind map and is very easy to use with a simple and lightweight interface. Moreover, you may create outlines for your documents and presentations for free. Furthermore, using this tool also allows you to convert your maps seamlessly to PDF, PPT, etc., and you may publish and share your mind maps online. Not to mention an online program that only needs a browser to work. On that note, you may also want to check out other best online mind map makers.
XMind (Windows, macOS, Linux, Android and iOS)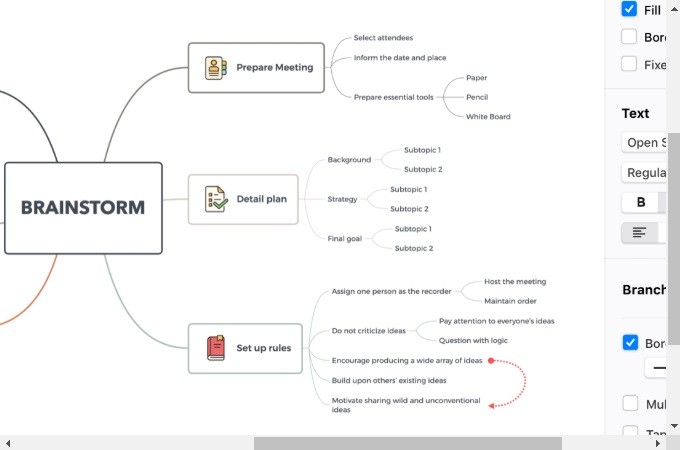 Offers a slide-based presentation mode.
Allow you to make different charts such as business charts, org charts, tree charts, and many more.
Slow-running application.
XMind is an open-source mind map application that offers Microsoft commercial extensions with Microsoft Excel-like functions and features where you can open, rename, and duplicate multiple sheets in one map. Another thing that makes it unique from the rest of the tools is that it has a "Matrix" chart to make an in-depth comparison for your analysis content.
Cacoo (Web, Windows, macOS)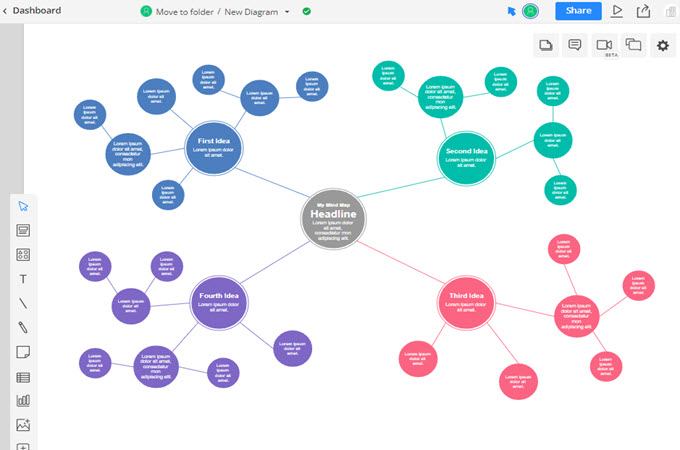 Excellent for process mapping.
It produces a lot of data without sacrificing quality.
When creating a complicated map, its performance might be slow.
Cacoo is just another online application for team collaboration and detailed charting. You may also use it to import designs into Google Docs, Visio, and Confluence. Aside from that, you may save and share maps to cloud storage services such as Google Drive. Furthermore, the application is the internet, enabling you to share files and collaborate remotely, making it one of the best mind mapping software.
Mindomo (Web, Windows, macOS, Android and iOS)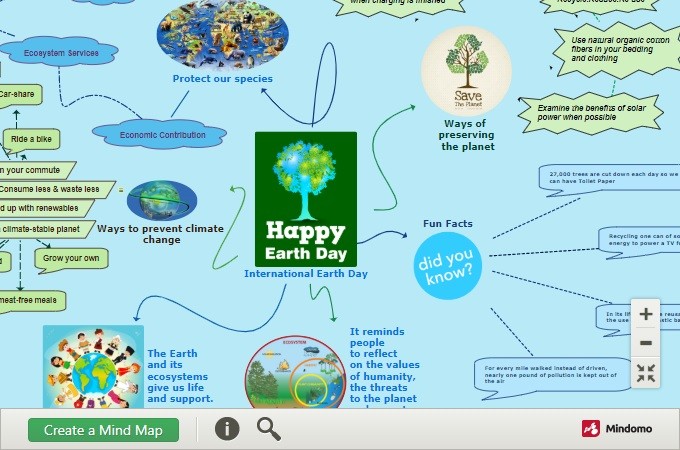 It has a playback mode wherein you can review the changes you've made.
Has notes features where you can add links, notes, images, tasks, and many more.
Mindomo does not offer a workflow diagram.
Mindomo is a precision-based mind map software that is available on both web and desktop platforms. Also, it allows you to access existing maps made from Mindomo, MindManager/Mindjet files (.mmap), FreeMind files (.mm), Mindmeister file (.mind), XMind file (.xmind), Bubbl.us file (.xml), OPML file (.opml), and Text file (.txt) with its import feature. Another unique point is that it has a playback mode where you can preview how your map was built.
SmartDraw (Web, Windows, macOS)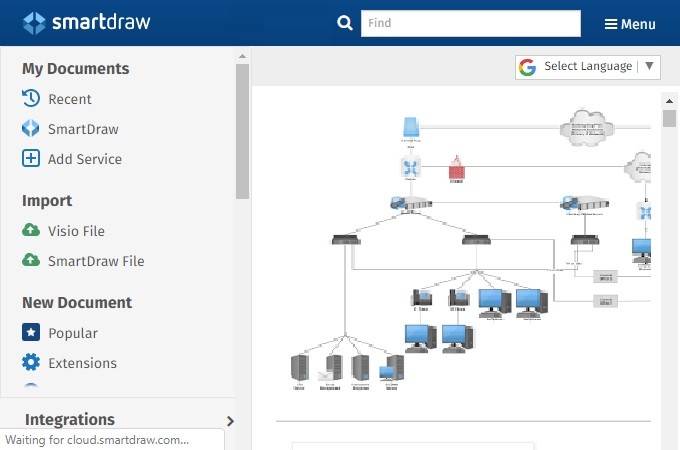 It can easily produce clean and professional mind maps.
This app offers basic floor plans and Architectural Symbol Library.
It does not offer a multi-user collaboration.
SmartDraw is another free mind map software we recommend. This tool uses automation to create mind maps quickly and easily. It also offers a vast range of templates that include different fields such as legal, as well as medical. Meanwhile, having a lot of symbols in its object libraries is what makes it unique from other mind-making tools.
Ayoa (Web, Windows, macOS, Android and iOS)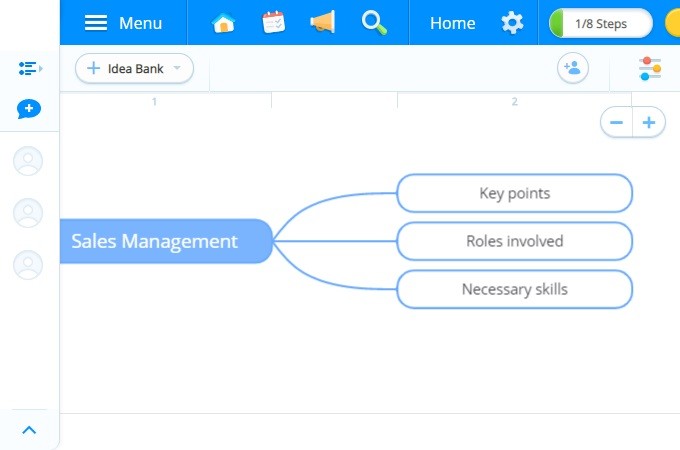 It allows you to save on Dropbox, Google Drive, and on Social Media sites.
This tool offers a lot of free themes and templates.
Color choices are limited to their layout options.
Finally, we have Ayoa. Aside from being a free mind map app, it also offers a different kind of mind mapping feature where you can see the mind map as a task board. Also, it has "My Planner" which you may use to schedule each event, plan, errands, and other tasks to help save time.
Conclusion
Overall, mind mapping may be a great way to produce and connect great ideas. The top 10 free mind map software discussed in this post can assist you in quickly and effortlessly collecting and organizing your thoughts and ideas. You may be able to save more time and effort while creating mind maps with these tools, as well as share them with others online. Also, the tool you use is entirely up to you; it is always based on your personal choice that best meets your demands.