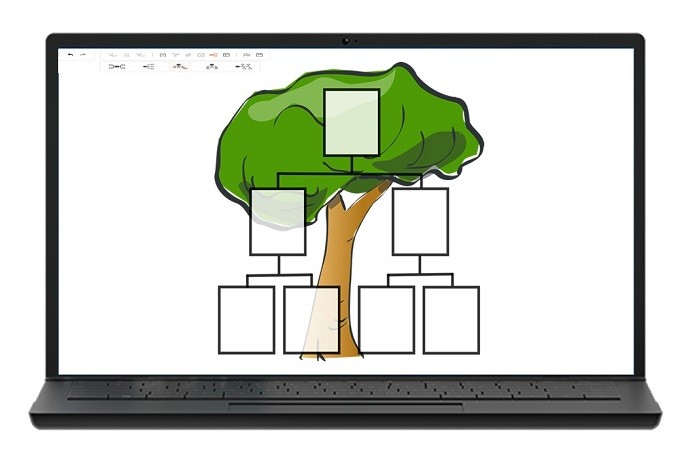 One of the most fascinating things to do is making a family tree because, with this, you can familiarize yourself with your ancestors and see how you are related to each other. Therefore, if you are looking for the best family tree chart maker, here is a list of the top 8 best chart makers to assist you. Check them out here to get familiarized with the following tools.
You can also glance over the content by clicking the video below.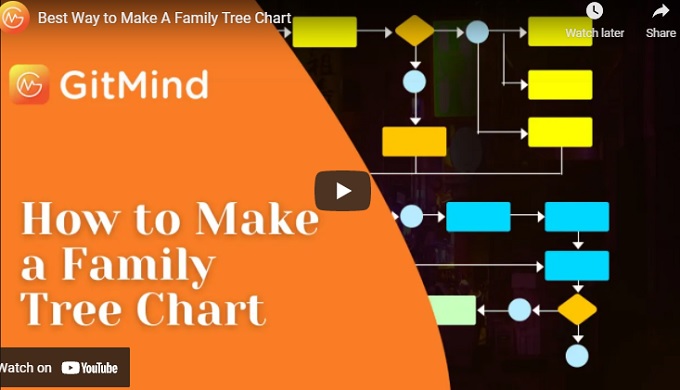 Top 8 Free Family Chart Makers
GitMind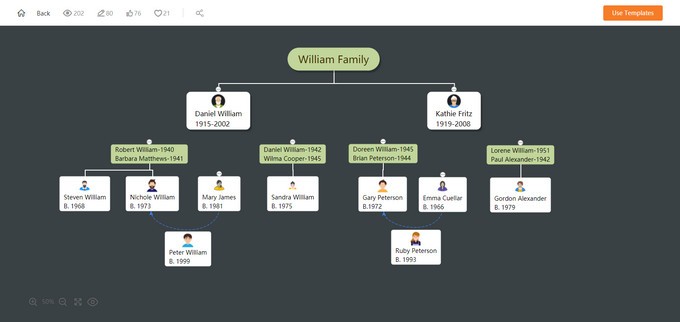 Download the above free template with one click on the image.
The first tool on our list is GitMind. This amazing tool offers a lot of chart making features for different purposes. One of these purposes is to make a family tree chart. With many rich layout styles and a friendly user interface, you can make a family tree chart hassle-free. Moreover, you can also publish and collaborate on your family tree with your friends easily. What's also good about this tool is that you can use it for free! To start, just follow the simple steps we provided here for you.
First is to go on your web browser, go to its main website and click "Get Started" to begin. Then click the "Layout" icon on the function tab displayed at the top portion of the screen. From there, select the "Tree Chart".
Then, start making your Tree chart by double-clicking the "Main Theme". Click "Enter" to create a "Node" and then click your node and press "Enter" to insert a sub node. Next is to fill up your family tree chart by double-clicking each node.
Finally, get the link of your work by clicking the "Share button" or save it by clicking the "Export" button.
Family Echo
Another family tree diagram maker is Family Echo. You can use this tool to create simple family tree charts, and even complex pedigree charts. With a simple interface, it allows you to make and create multiple and different family tree charts with multiple charts for different purposes. All you have to do is fill up the needed information and then just click the "Export" button below to save your chart on your PC.
Creately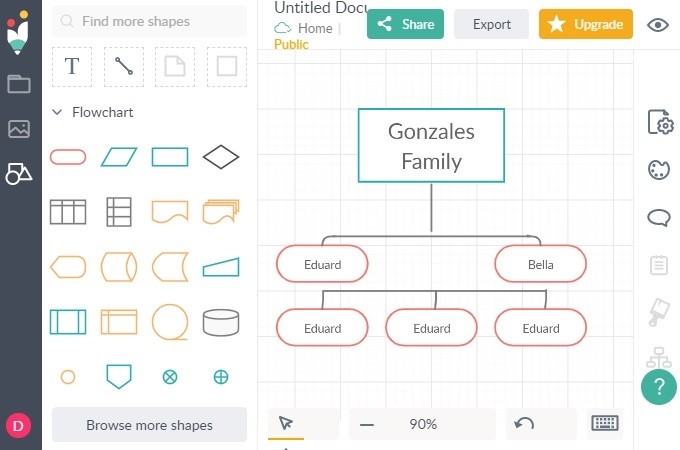 We also included Creately on our list. This tool allows you to create and draw diagrams with seamless control and built-in drawing tools. Moreover, it also offers professionally designed features such as shapes, lines, and other drawing tools.
My Heritage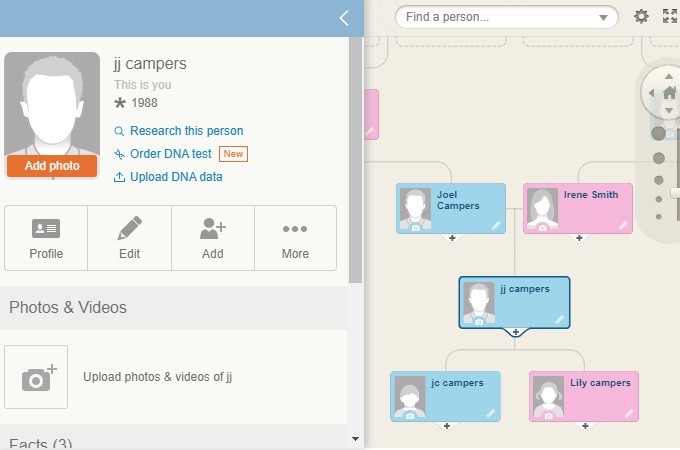 Create your family tree online using My Heritage. Discover a great and awesome chart-making tool that is available on tablets, mobile phones, as well as on desktops. With this tool, you can discover and find out your origins as well as your relatives you haven't known yet.
WikiTree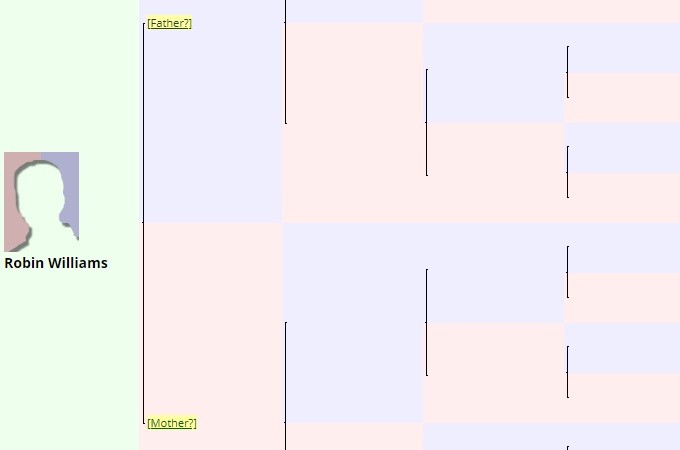 Another world's leading free family tree chart maker is the WikiTree chart where genealogists collaborate. This wonderful family tree chart contains approximately of 21, 726, 915 profiles that might include your family's list and relatives. Moreover, it is 100% free to use with privacy controls to incorporate a new and millennial touch of a family tree.
Famberry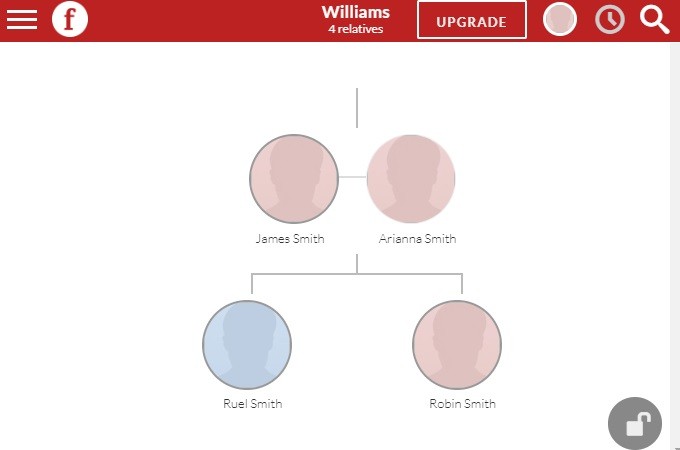 If you are looking for a free and easy to use free family tree chart maker you can also try Famberry. Believing that Family is the most important thing in life, this free web-based app can help you easily create a family timeline with the use of its features provided on the main interface. You can customize it as you use your artistic side. You can use it for documentation or personal use.
Tribal Pages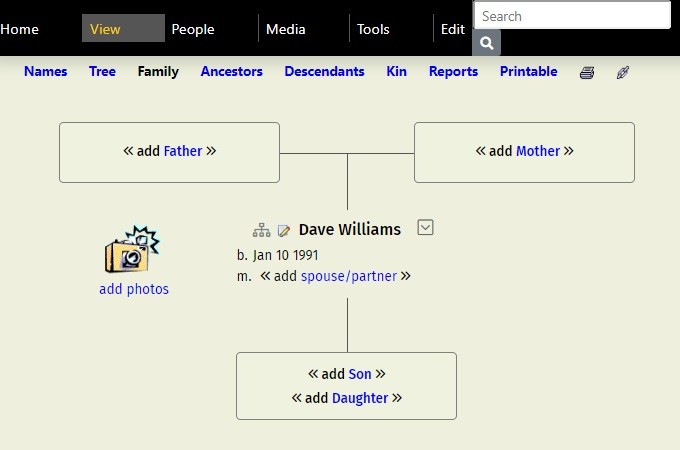 Compared to other tools given above, this is a little old-school in style. The interface is simpler and straightforward. Tribal Pages is a free web-based app. However, there are certain limitations when compared to the premium one. Moreover, this site is very particular with its users' security and can be used on all types of devices.
Family Search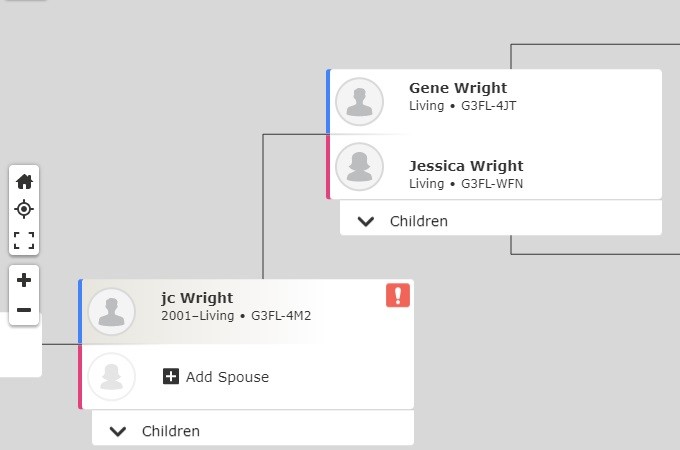 Finally, we have included Family Search Tree on the list. This tool will make it easier for you to add, edit and share your family information and history. This is also good for presentations. What's so good about this tool is that you can search historical records and map your Ancestors using the heritage maps. However, the recent update of the app seems not to open records that have been attached to the tool. Regardless, it is still a good alternative.
Conclusion
These are the best and most feasible ways to make a family tree chart using your PC. With these tools, you can now make and customize your own family tree chart and share it with others.