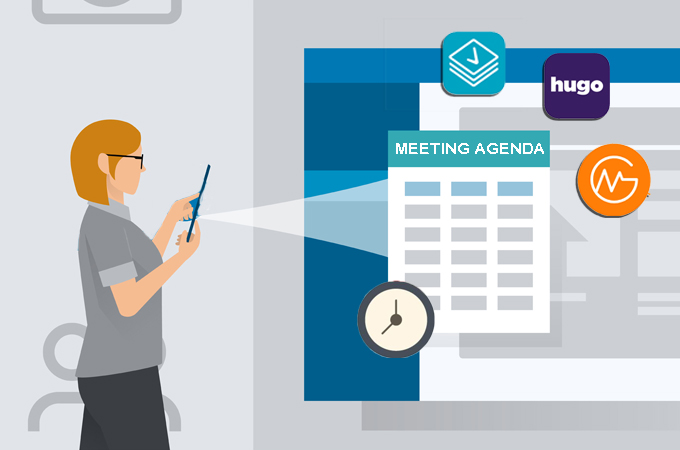 Meetings provide an opportunity to brainstorm, connect, and produce more ideas. Yet not all meetings are well organized resulting in teams' lower productivity and waste of time. There are meeting complaints as poor preparation, disorganized, or individuals dominate. And one way to prevent these complaints is through meeting minutes. Meeting minutes provide the essential information of meeting such as the members, agenda items, and the time meeting was adjourned. Furthermore, this allows you to prepare before, during, and after the meeting. Thankfully, meeting minutes are made fast and effective using a meeting minutes app. Take a look at some of the best meeting minutes apps below.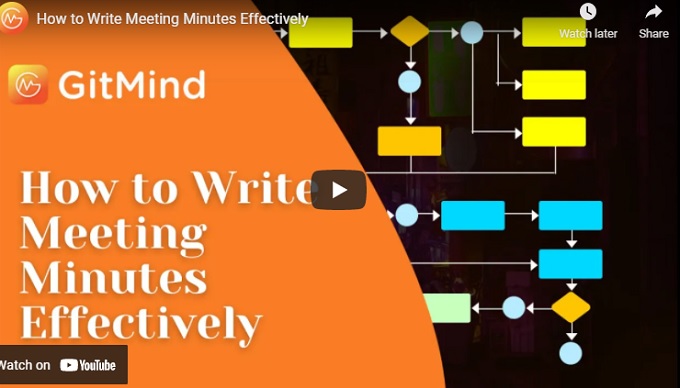 Top Meeting Minutes Apps
GitMind
Price: Free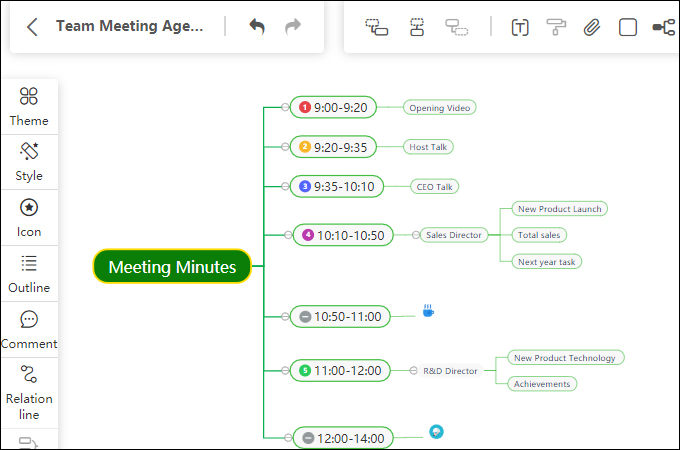 A practical chart making tool fit for creating comprehensive meeting minutes. Our first tool on the list is GitMind. This allows users to create various charts and mindmaps by choosing from the free templates which are great for taking the essential information of your conferences and meetings. Besides, it comes with a collaboration feature that allows participants to connect, share ideas, and take meeting minutes at the same time. Now for you to maximize this amazing meeting minutes software, follow the easy guide below.
On your browser, visit GitMind page then hit the "Get Started" button. Or, hit the "Download Now" button.
DOWNLOAD
After that go to the "Templates" section. Select the "Team Meeting Agenda" template from the gallery or use the search bar to access instantly. Click the "Use Templates" button then start editing by taking down notes of some important items and agendas of the meeting.
This time, connect with your team by clicking the "Invite Collaborators" icon at the top menu. By then, you and your team can have access to your meeting minutes.
Finally, you can now save the meeting minutes for your record. Simply hit the "Export" button at the top right corner then choose your desired output format.
Minute
Pricing: $7.49 monthly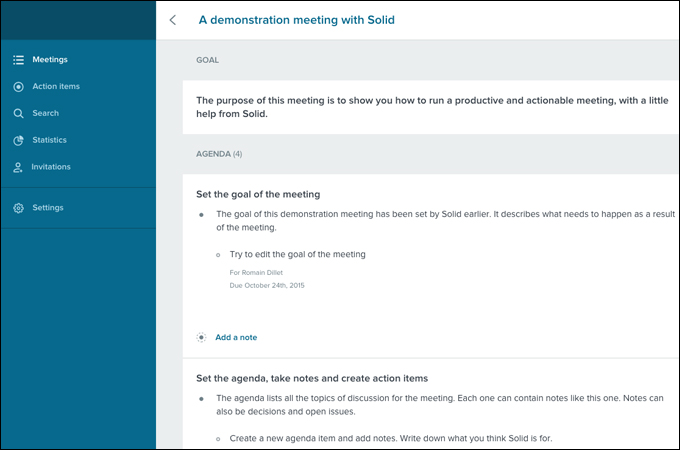 Another good meeting minutes app that allows you to take down meeting minutes together with your team is Minute. This software has a file organizer which is useful for arranging your written documents. In addition, it provides three important sections for your meeting minutes:
Before Meeting- this section is where the preparation takes place. It allows you to invite the members of your team to organize the meeting agendas, schedule, and documentation.
During Meeting- this section is for the purpose of taking down meeting notes, discussions, actionable tasks, documents while the meeting is ongoing.
After Meeting- this section is where you recap the discussion, review the important notes, documents, tasks, etc. You can also set a follow-up meeting in this section.
Hugo
Pricing: Free; $399 monthly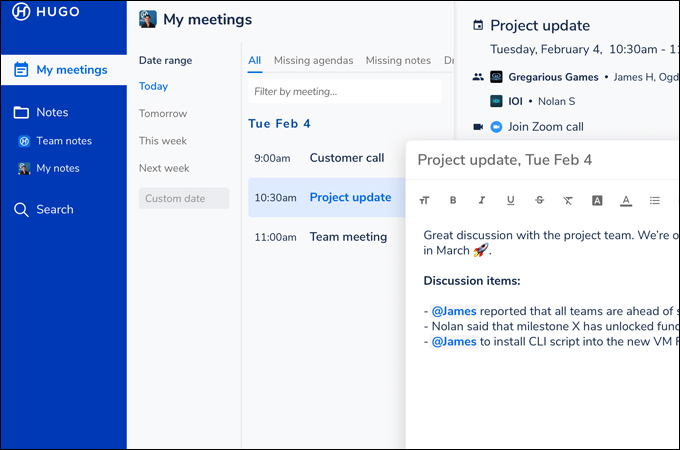 You can also try organizing your meeting minutes using Hugo. It keeps all your meeting notes and documents in a centralized workplace. Participants can create and update content like in any meeting notes app. Also, it has numerous templates for meeting minutes allowing you to quickly create meeting notes. Moreover, this integrates famous project management tools such as Asana, Confluence, Slack, and Trello.
SoapBox
Pricing: Free; $12 monthly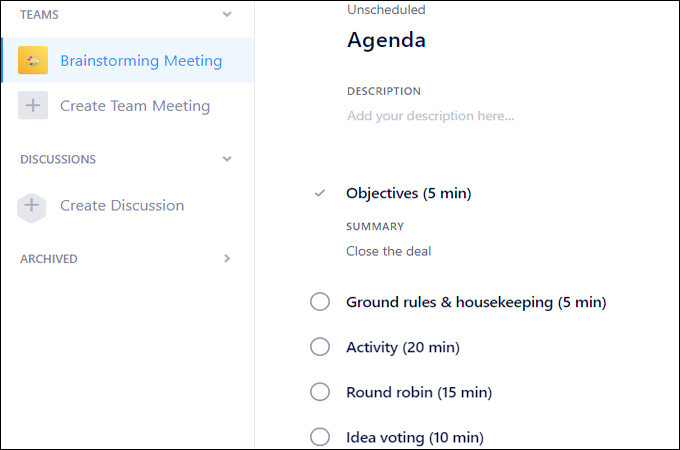 If you are the manager who controls the meeting, SoapBox is the best toolkit for you. It offers different types of platforms for meeting such as one-on-ones, team meetings, and company-wide discussions. Using this program, you may create agendas online or give feedback to agenda items using the comment function. On top of that, it encourages your team members to be proactive by launching retrospective or a product kick-off. These features should yield more ideas and insights.
MeetingBooster
Pricing: Free Trial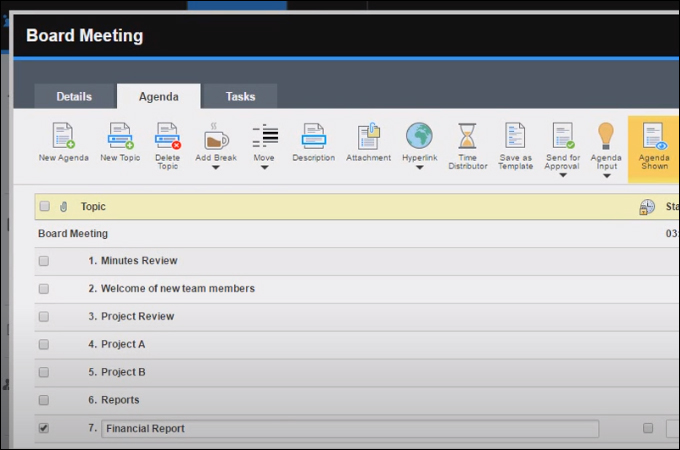 Next on the list of best meeting minutes software programs is MeetingBooster. This is a cloud-based meeting management system that maximizes productivity while minimizing the time spent for meetings. It streamlines three of its easy meeting procedures which are the following:
Pre-meeting, here is where the scheduling and preparing happens. It also determines the tasks delegated for the members involved in the meeting.
During the meeting, this stage is where participants are going to conduct onsite meetings, jot down notes, and assign the action items.
Post-meeting, where the discussion ends but prior to that, the minute taker must discuss and review the topics. Like other tools, it grants you collaboration capability that could make the process of reviewing meeting minutes fast and smooth.
MeetingKing
Pricing: $9.95 monthly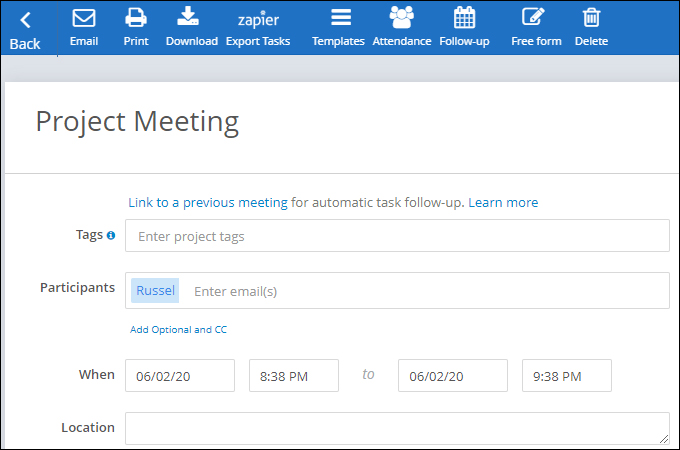 MeetingKing is a 3-part meeting notes app that allows you to easily manage meetings in 3 stages. You can use it for face-to-face meetings as well as online for collaboration meetings. Now here are the 3 easy meeting steps to employ at a meeting using this tool to make discussion efficient and take meeting minutes effectively.
Prepare, you are given time to create an agenda with meeting templates or by creating from scratch.
Meet, after preparing, participants may begin taking short notes during the meeting.
Follow-up, this is the final stage where users send meeting minutes through email. You may filter the project and assign tasks by the department.
Meetly
Pricing: $4 monthly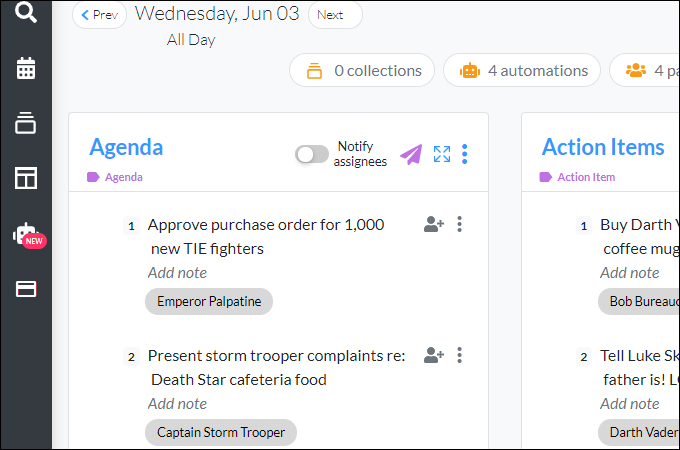 Consider using Meetly if you are up to connecting your meeting notes to your calendar as a way to personally track your work progress. Just like the above-mentioned meeting minutes software programs, it has pre-designed templates that you can follow to create an organized meeting notes. Aside from that, this can keep everyone informed by signing up for automatic meeting summary updates. This works whether members are inside or outside the organization.
Beenote
Pricing: $2.67 yearly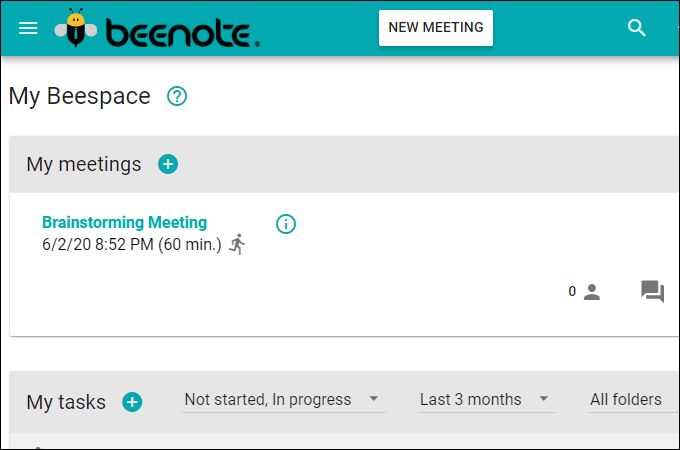 The 3-part meetings got positive feedbacks from the collaboration meetings. Having that said, we're going introduce another program of this kind which is none other than Beenote. Likewise, it lets you carry out all necessary steps for conducting meetings which are Schedule management, Holding the Meeting, and The Achievement Action/ Tasks. You'll never go wrong using this method.
Magic Minutes
Pricing: $12 monthly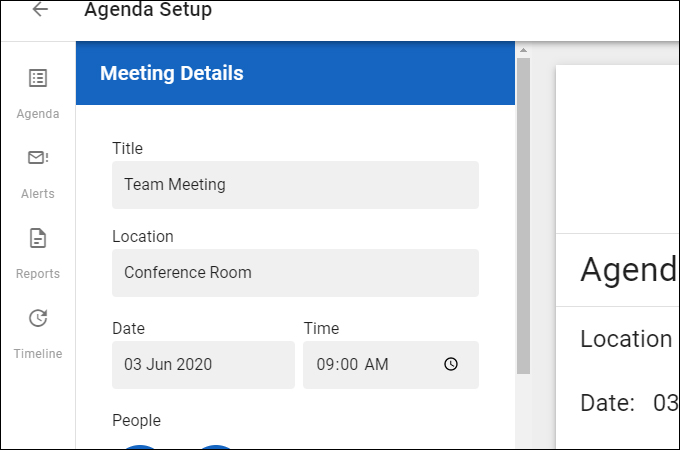 This next meeting minutes app offers an intuitive user interface for managing your meetings. Magic Minutes features predefine sentences or phrases. It helps you save time from manually typing details or notes. Plus, in a few single clicks, you can send the pre-defined phrases to your teammates for a seamless and effective meeting.
MeetingSense
Pricing: $9 monthly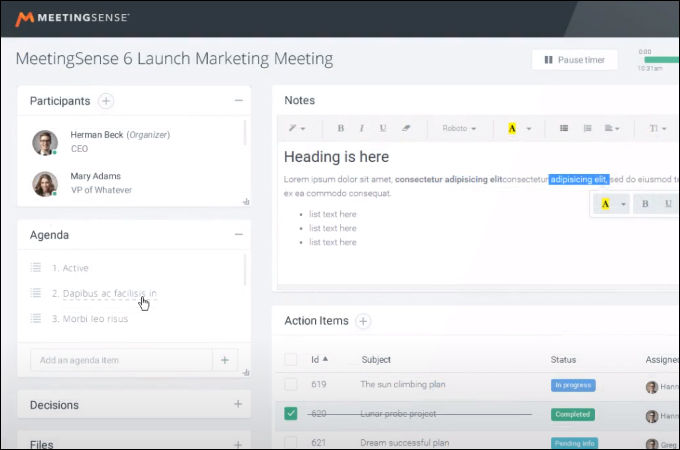 A meeting management software that is easy to learn and operate. If you are looking for a program that you can comfortably use with minimal effort, MeetingSense may do the trick for you. With its easy and workable environment, you can arrange meetings in a flexible and customizable layout. And what's so good about this meeting minutes app is that attendees can receive automated email notifications as an invitation to the meeting.
Conclusion
Every meeting notes app discussed in this post will help you save time and conduct a productive and meaningful meeting. Meanwhile, if you want to try a new approach that might give you a good impression, GitMind may be the right pick for you.