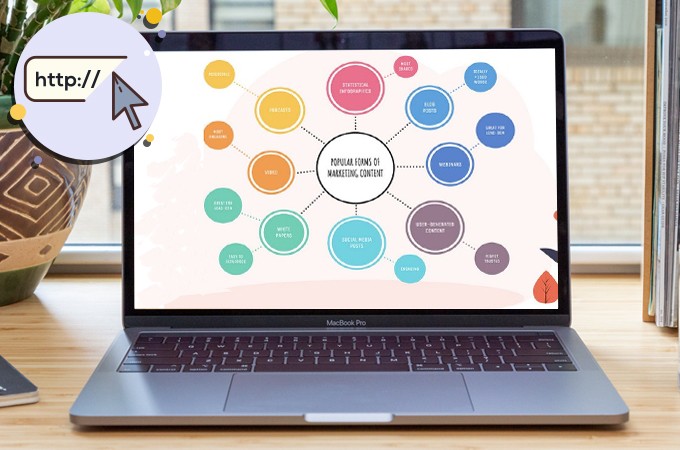 Considering many possibilities for your project, narrowing down complicated concepts, or simply organizing ideas, mind mapping surely comes in handy. Mind mapping stimulates your brain to think of many alternatives and possibilities, often in new, surprising, and creative ways. Now, let's take a look at the best online mind mapping tools that are completely accessible online. Scroll down and read through the list of top mind-mapping makers with their useful features.
Best Online Mind Mapping Tools
GitMind
All-featured Free Online Mind Mapping Solution
GitMind is a free online mind map app designed to help users capture, generate, and present ideas effectively. It is lightweight and completely online, which helps you save computer memory and time from software installation. Additionally, it offers a library of templates to quickly start new projects. What's more interesting about this tool is that you can invite collaborators to view and edit the mind map. So in case you want to work on different brainstorming methods to extract the creative juices, this tool is a great option. Here's a brief guide to get you started with this online mind map maker
Open any browser and go to GitMind's official page. Then head over to templates center and pick one for your topic.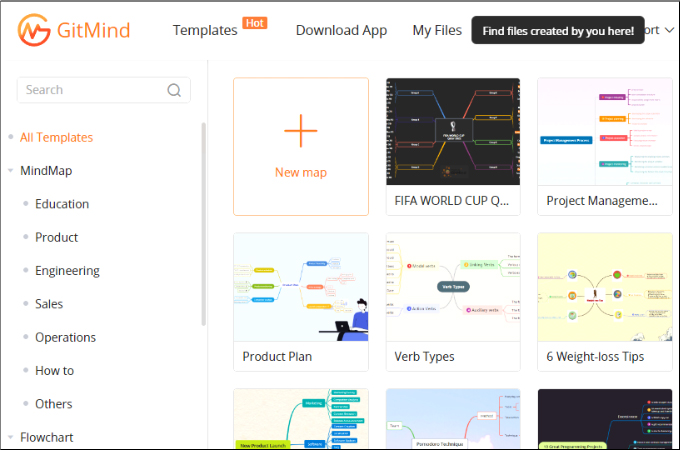 Next, fill out the branches and customize them according to your preferences.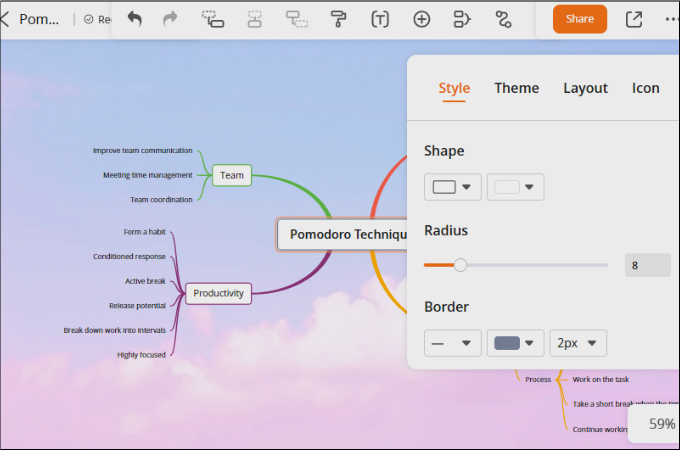 If you want to invite collaborators, click the "Share" button. Then, copy the URL and send it to your team. Each collaborator can view, edit, and add comments to the mind map in real time.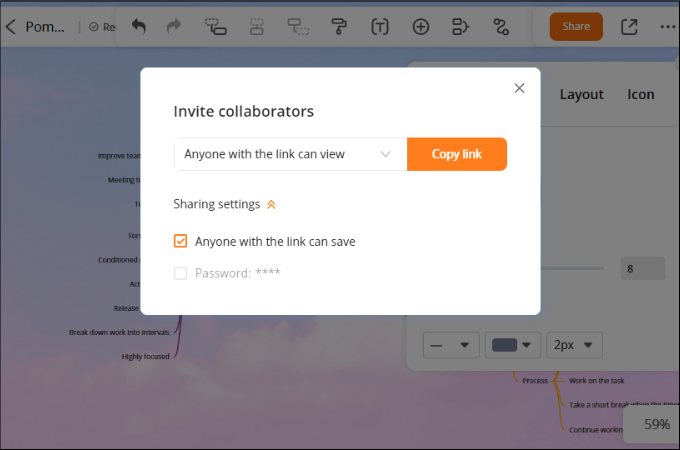 Finally, save the project by clicking the "Export" button or share it directly with your colleagues.
On the other hand, for those who are more comfortable working with the desktop program, then GitMind now has a PC downloadable version to use. And for those who are always on the run, then a mobile version of this mind mapping application is also available for you to grab.
DOWNLOAD
Mindomo
Free and Flexible Online Mind Mapping Software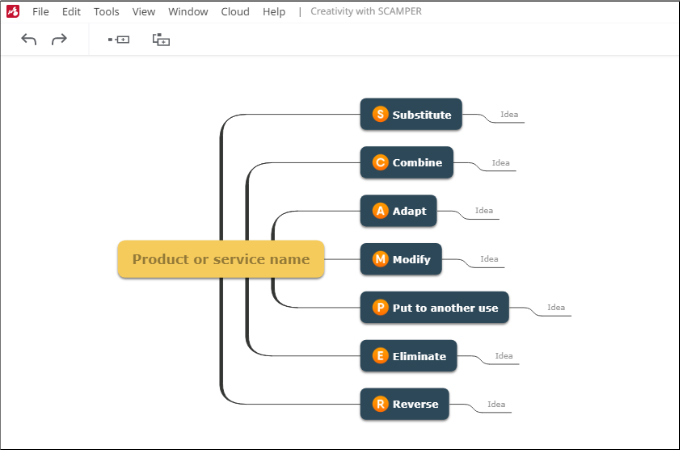 Mindomo has all the essential tools you need for creating a mind map and offers some unique features. It lets you insert multimedia files on your mind map as well as notes. Its highlight though is its interactive presentation mode. With it, you will be able to visually present your mind map in a professional manner.
Insert rich content (videos, images, audio).
Presentation mode.
Not a diverse set of styles.
Coggle
Functional, Colorful, and Professional Mind Map App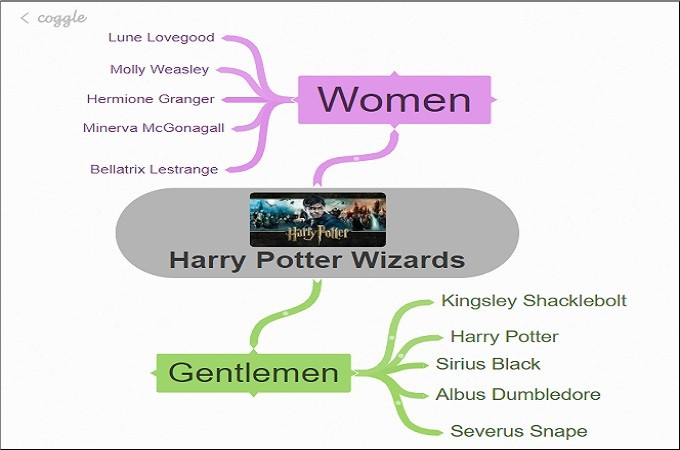 Another great program that you can use online is Coggle. This online mind map tool comes with cool options for you to create professional, colorful, and organic mind maps. Moreover, it offers a real-time collaboration feature and users can insert images to effectively express ideas. On top of that, storing projects is seamless via the incorporation of Google Drive.
Real-time collaboration.
Google Drive integration.
Does not support the auto-arrange function.
Miro
Highly configurable, powerful, and cool features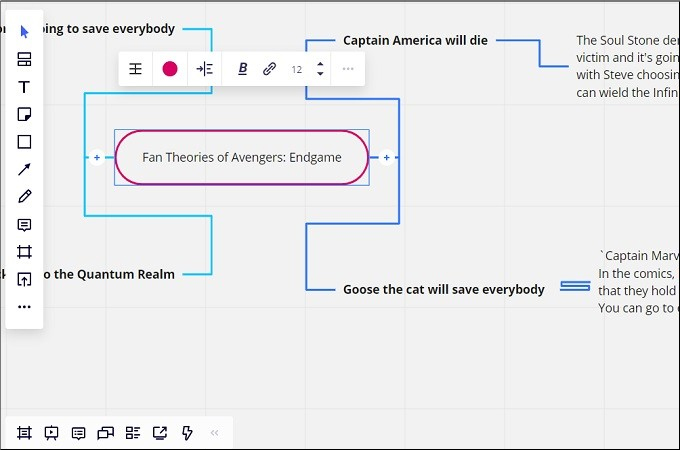 Miro is a professional mind map maker to gets your ideas and projects organized into visual boards. This app is intended for organizations and businesses that want to collaborate fluidly. It is built in a way that you and your team can work together to generate ideas and track the progress of the project you are working on. It has built-in comments, mentions, and chat support to help you communicate with teammates without having to switch to other apps.
Loads of communication tools.
Work together on the same diagram.
Limited features on the mobile version.
Bubbl.us
Browser-based, Lightweight, and Good Brainstorming Solution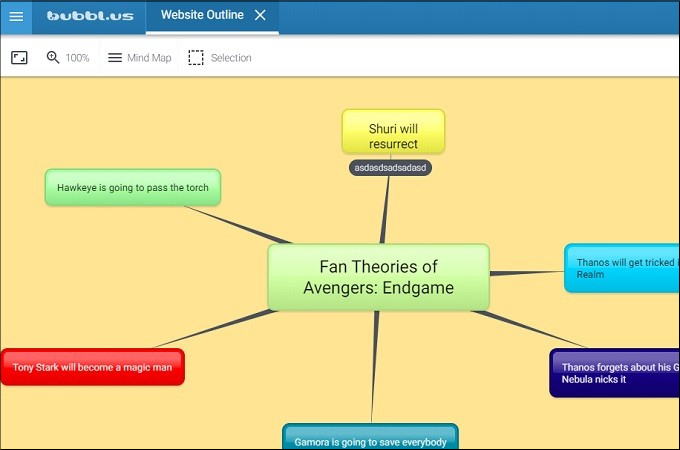 If you are looking for a basic online mind map tool to create mind maps or flowcharts, you should give Bubbl.us a try. This app makes it easier to organize your diagram the way you like it using its drag-and-drop interface. Moreover, it handles links, images, and files, which is handy for inserting additional information.
File attachment function.
Drag and drop user interface.
No variety of tools.
MindMup
Create and Publish Your Idea Online in Hassle-free Way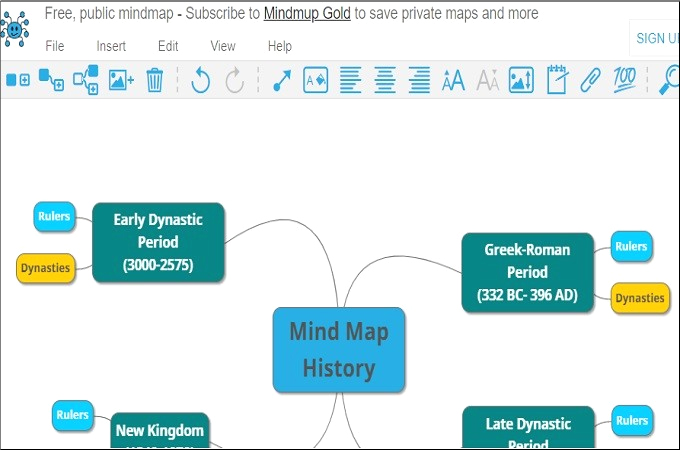 MindMup is another good app to create your mind maps online. It comes with core capabilities and supports keyboard shortcuts to compare the side of your work by side. Aside from that, this tool also has collapse and expand functions which are perfect for when you're trying to create very large web diagrams or mind maps.
Expand and collapse function.
Keyboard shortcuts support.
Lack of function for arranging objects with custom lines.
Ayoa
Interactive and Variety of Features for Creative Thinking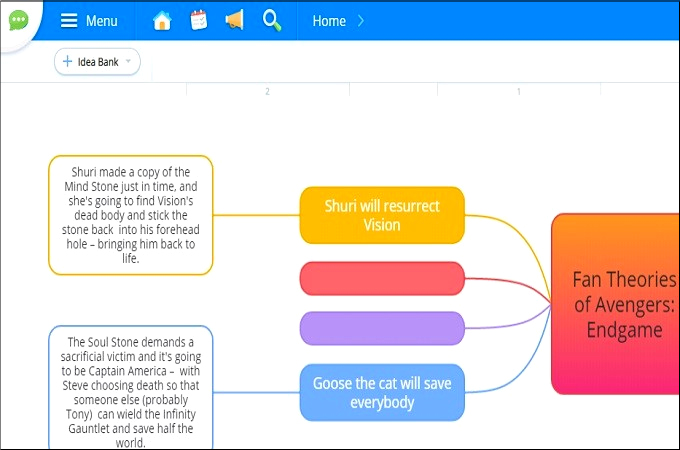 Ayoa does everything from making mind maps, organizing tasks, planning projects, and a lot more. This online mind map maker has an instant branch creation that allows you to insert your ideas instantly. When the mind map gets too large to handle, use its auto-hide function to hide the clutter and focus on the important parts. Also, it gives you space with 'My Planner' for your personal tasks, allowing you to prioritize tasks based on the due date.
Auto-hide feature.
Schedule personal tasks with My Planner.
Branches can't be moved around.
Cacoo
Cloud-based, Collaborative Mind Mapping Tool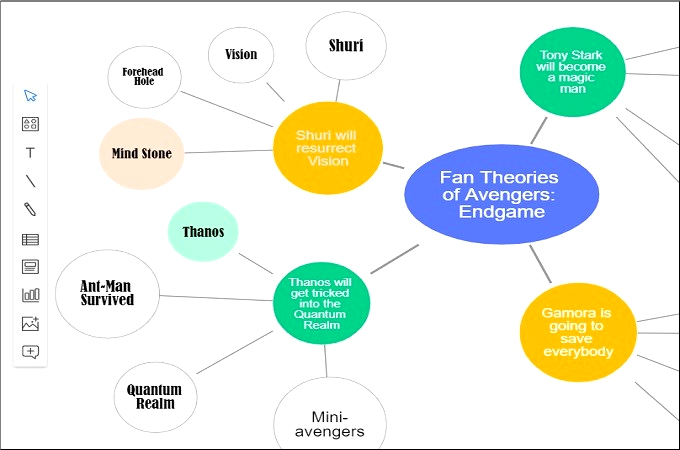 Cacoo is a cloud-based online mind map software made for teams and organizations. Its multi-user workspace makes everything simple. It enables each user to simultaneously edit and send feedback via direct comments. In addition, any remote collaborator can save multiple versions of the mind maps to track the revision history. Start quickly with ready-made templates or build mind maps from scratch.
Multi-user editing feature.
In-built templates.
The free version only provides a 14-day trial.
Canva
Multifunctional Mind Mapping Tool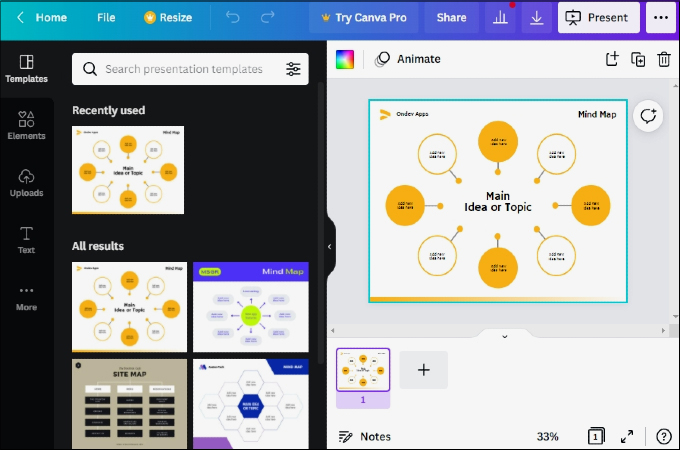 The next on our list of top-notched online mind mapping tools is Canva. Many might know this app as a web-based graphic design tool, but it also serves as an online mind map creator. Upon using this tool you'll expect to see numerous templates that are readily available, just add some twists to it and you'll have a mind map in no time. In case you need to add your personal touch to your mind map, then this mind mapping program has a built-in editor that you can access. After you create your file you can then share it, download it, or present it to your colleagues directly from the app.
Allows insertion of multimedia files into your mind map
Numerous aesthetic-looking templates are available
Supports sharing and present functions
Zen Flowchart
Simple and Easy to use Mind Mapping Tool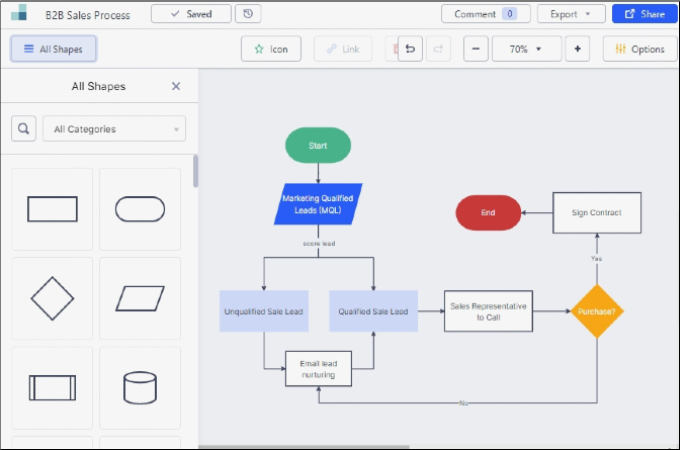 If you're looking for a free mind map maker online, then Zen Flowchart might be the tool that you're looking for. This decent flowchart maker serves as a mind map maker as well. With a simple interface, any type of user can easily navigate through this app even those green-hand users. Just like the other previous program that we discussed, this app also has pre-made templates under its arsenal. While if you prefer to start a new one, then you can manage to do it via the tool's editor. To keep your file, you can do it by exporting it as PNG or sharing it with your colleague for collaboration.
Offers multi-users collaboration
Has added functions such as wireframe and whiteboard
Supports drag and drop motions
Conclusion
All the online mind mapping tools mentioned above are very helpful and you can try using them right away. However, not all of them offer premium features for free. Thus, if you are looking for an online mind map maker that offers basic as well as premium services, then you can't go wrong with GitMind.