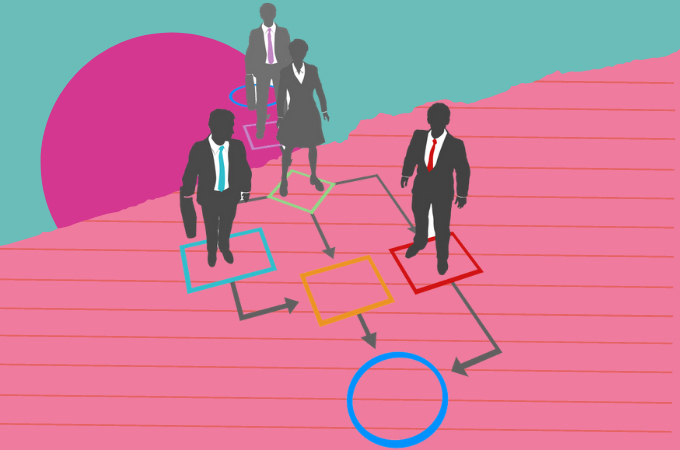 Process mapping is the process of streamlining the flow of activities within a business system. In this era, where businesses are booming, it is important to have efficient and easy to follow business process map. That is why it is recommended to choose the right process mapping template in order to convey the message easily. On that note, there are many downloadable templates on the internet that you can get easily. On that note, here are some templates that were made using various tools, and are available for download.
DOWNLOAD
Editable Process Mapping Templates
PowerPoint Process Mapping Templates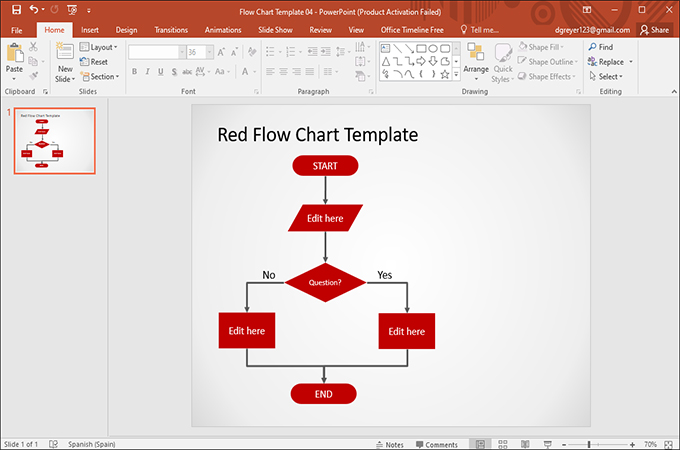 PowerPoint is known as a presentation slide maker to many. From images to cliparts, there are just many things that you can add on your slides. Amongst these many things, you can also add process mapping charts to you slides. The template above was made using PowerPoint. Process mapping template PowerPoint version are one of the easiest ones to make since it has built-in templates that you can just insert in your slide.
Word Process Mapping Template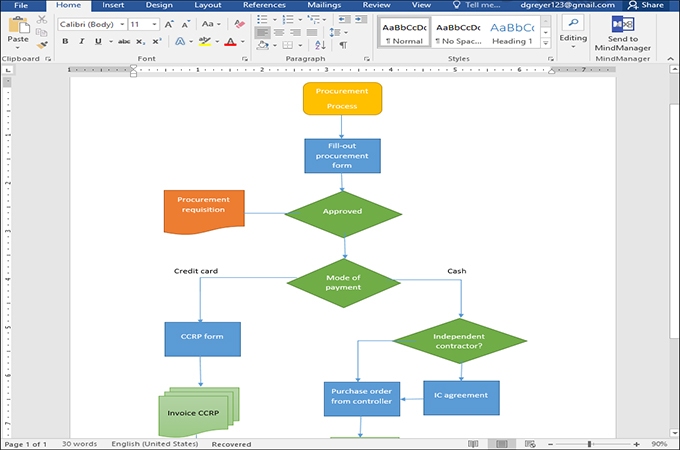 Microsoft Word is also another tool that you can use to make process map. The template above was made using this application and can be reproduced easily. This is because Word has a SmartArt feature that provides various charts and templates. These are blank templates and can be altered according to your preferences. Since process maps are simple in nature, Word is a good choice when looking for tools to use. Also, the process mapping template Word options are decent in number and quality which is a good thing.
Online Project Management Process Mapping Template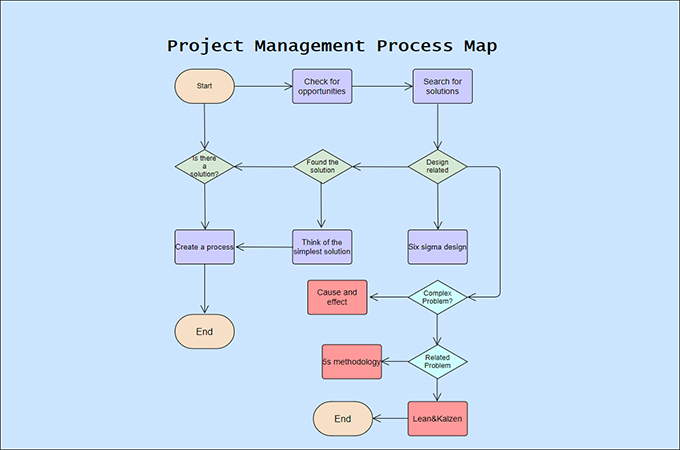 Edit this example
The template above is different as it was created using GitMind. This is an online mind map and flowchart maker that can be used anytime via web-browser. Using this tool, we were able to accurately visualize the process of a certain business easily. Aside from that, there are also various templates available from it's library. There is also the option to make your own chart if you don't feel like using the templates from within. The process mapping template above was made from scratch in just a few minutes.
Sales Process Mapping Template by GitMind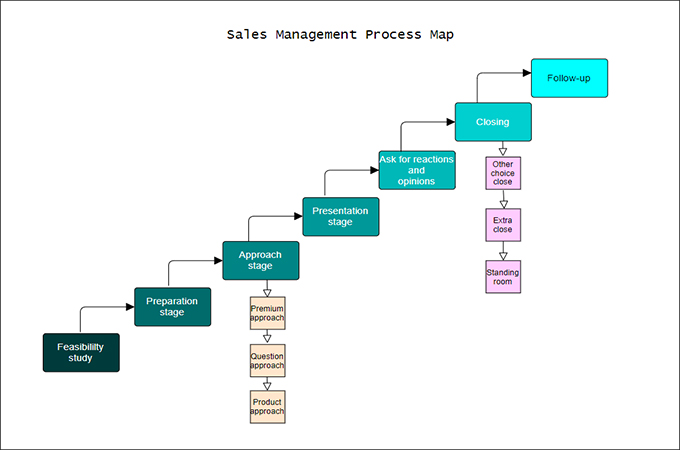 Edit this example
The next template depicts the entire sales process starting from the initial stage of opening a business. It starts with the feasibility study, and then follows the regular process in opening a business. The standard procedure will be to follow the regular flow of business. As seen in the chart above, the process follow specific stages. There are other process mapping examples that show complex steps, but this one caters to the general public which is why it's illustrated as simple as possible.
IT Process Mapping Template by GitMind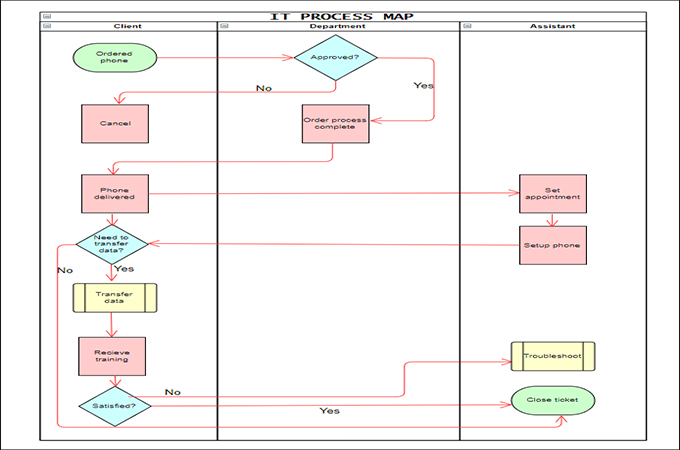 Edit this example
Last template that we have is an IT process map for a telephone application process. It shows what happens when you order a phone and the actions that happens when you either get approved or declined. This is a simple process mapping templates that you can check if you're not sure what happens during the application process.
Conclusion
Process evaluation is a must if you want to be sure that you are on the right track. This applies to both business owners and customers, as they mutually benefit from it. That is why you should choose the right design whenever you provide something like this. On that note, you don't have to burn long hours to make process mapping examples since there are templates available for download and use.