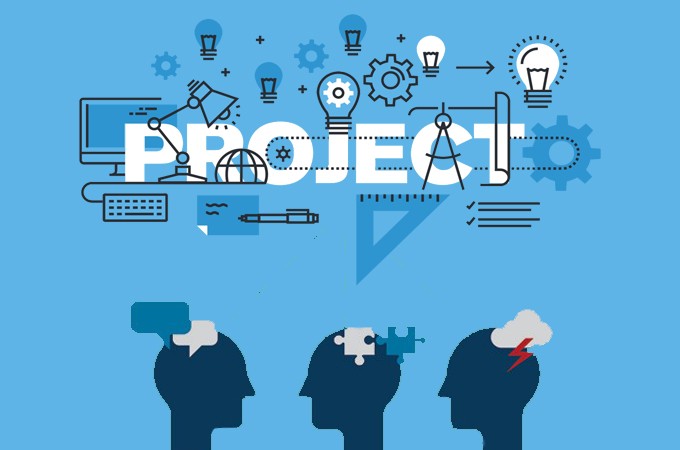 Running projects is not an easy task. As a project manager, you need to make sure everything runs smoothly while collaborating with team members. Mind mapping tools are created to ensure you properly plan and manage your tasks. Mind maps help you analyze processes, gather, and transfer knowledge. Also, it lets you monitor important elements of a project such as deliverables and priorities. Here we will outline the best mind mapping software for project management you should consider using now.
Mind Mapping Tools for Project Management
GitMind
Take control of your projects with one of the leading project management software programs named GitMind. This is a highly customizable, free collaborative mind mapping tool with lots of helpful utilities for project management. With it, you can assign different levels of priority to each task. Multiple design styles are provided, allowing you to track the development of the project using the progress markups. You can even add comments for a seamless communication experience and collaborate on ideas with your teammates. If you want to know how mind mapping for project management works, then follow the guide below.
First, visit the GitMind official site and create a draft of your project plan. Click "Task Priorities" from the toolbar found at the topmost part of the interface.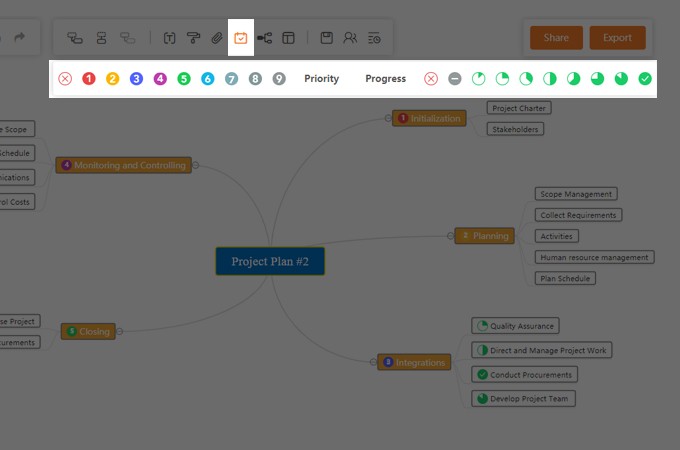 Next, assign numbers according to their priority level and then set the progress icon based on their completion status. Add comments to the tasks using the "Attachment" option.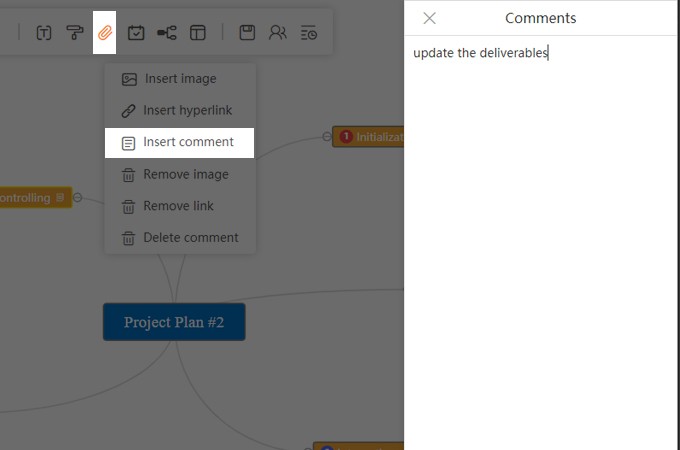 Finally, save the project by clicking the "Export" button to make a copy of your project plan. You may also share it instantly with your team using the "Share" button.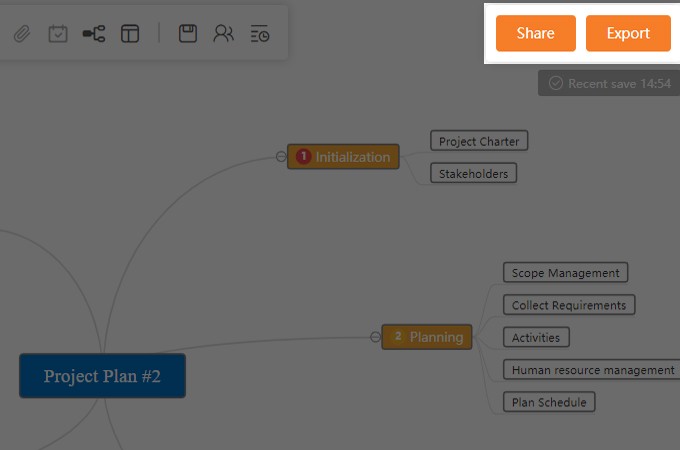 Mind Doodle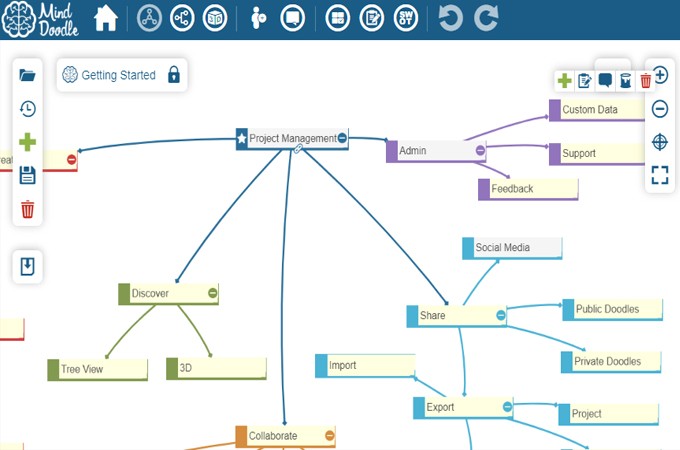 Be productive with Mind Doodle. This mind mapping tool can help you manage and improve your efficiency at organizing your projects. This way your decision-making and analysis will be more effective. You can also collaborate with your team while planning if you use this tool. However, you have to register first to use this mind mapping tool for project management.
MindMeister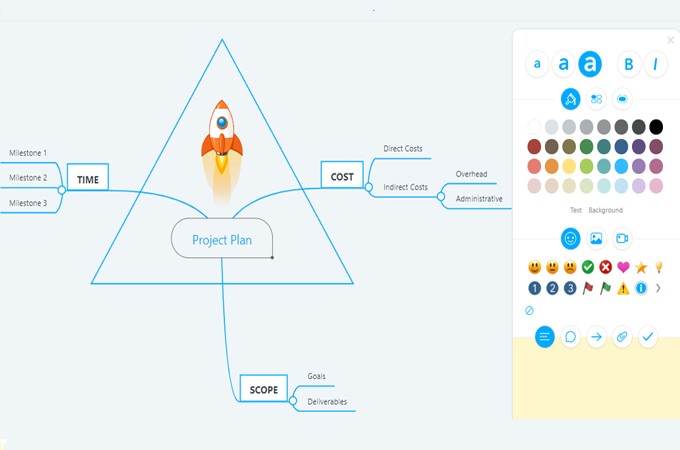 MindMeister is another mind mapping tool that you can use. It has more than 10 million active users and can generate thousands of map editor project plans, designs, note organizers, and other tasks. What is good about it is that you won't have to download the app, you just need to access it using your browser. So reliable internet is needed.
MindManager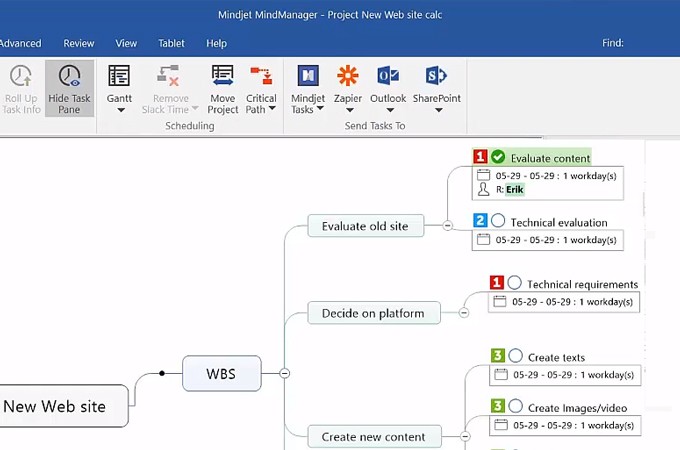 Having trouble visualizing or organizing your project plan? Conceptualize your thoughts using this white-board like mind mapping tool. This mind mapping software for project management is easy to navigate with its intuitive interface. You just have to drop and drag as you consolidate your ideas alone or with a team. Some say it feels similar to using MindMeister.
MindGenius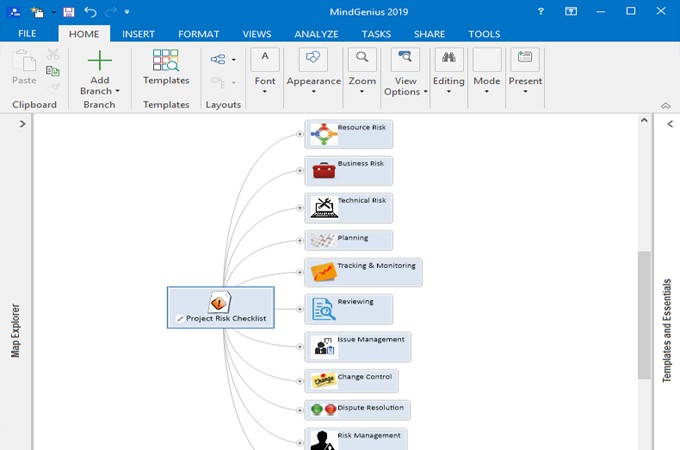 Start your free trial with MindGenius. Start planning your projects more efficiently with this tool. This will allow you to brainstorm in order to monitor even the smallest details of your plans and schedules. Also, if you need a visual representation of your ideas, mind mapping can be a helpful tool.
Miro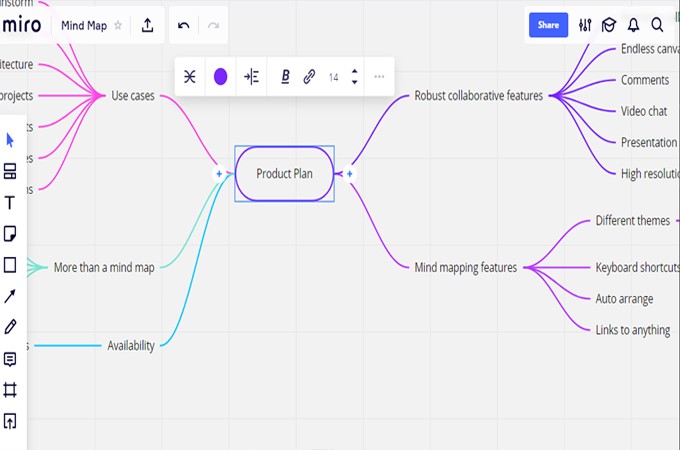 Miro is one of the most accessible mind mapping tools. This tool is a visual collaboration platform that can help you easily capture and organize your ideas in a structured manner. With the help of the intuitive whiteboard, you can transcribe your thoughts into visual representations. This way it is easier to come up with a project plan, most especially if you are a team.
Conclusion
Project management does not need to be complicated, not if you have the right project management software. Hence, these mind mapping software programs for project management were created to make things simpler and easier to manage a project. If you want productivity software that is handy and convenient to use, GitMind is your best option. You can even use it on your mobile device, allowing you to track the progress of your project from wherever you are.