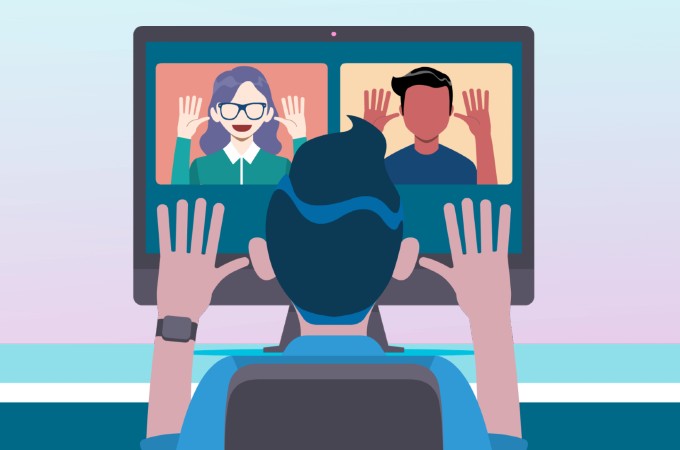 "No man is an island." This is a popular saying among people, often used in a team setup. It means that there are things that a single person can't do alone. Statistically speaking, collaborating with other people to accomplish a job is proven to produce high-quality results. However, what if the need to collaborate with a team came at an inconvenient time? That is when you employ the use of collaborative mind mapping tools for you and your team. Using these tools, you will be able to share ideas and discuss them anytime and anywhere. With that being said, here are some of the mind map tools that you should know about.
Best Collaborative Mind Map Tools
GitMind – All-in-one mind map and chart maker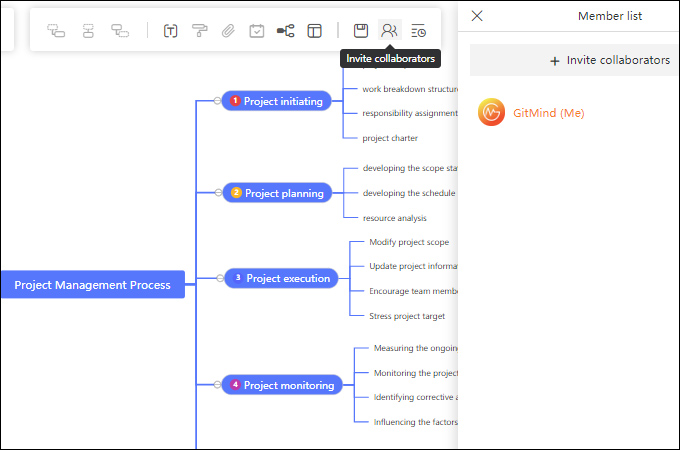 Key features:
Online whiteboard for collaboration.
Lots of ready-made mind map templates to use.
Add images, clip-arts to each mind map.
GitMind is a free web-based application that lets you edit your mind map together with your team. This application provides a clear way to discuss ideas shared among your colleagues making it a great collaborative mind mapping tool. Apart from that, it allows users to add different images, and video clips to each map which are useful for presentations. Lastly, save and send your mind maps on your computer as images, and send them to various people.
Miro – Easy-to-use online visual board for ideas
Key features:
Free VoIP and video conference
Multiple screen sharing feature
Compatible with mobile devices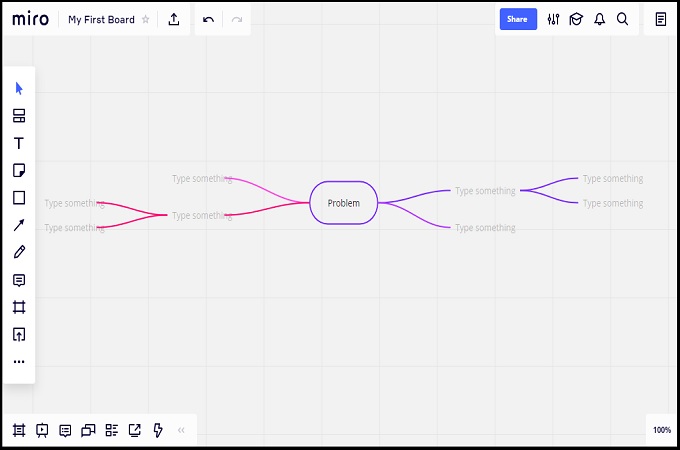 Miro is more than just a simple group mind mapping application. As a matter of fact, it is one of the most trusted collaboration platforms across the globe. This is due to its extensive communication features. It lets you call, chat and even do a video conference with your colleagues from different locations.
Bubbl.us – Lightweight online whiteboard
Key features:
Minimalist interface with few confusing buttons
Allows users to attach multiple files like images, and videos to each chart.
Can shift into presentation mode for meetings and conferences.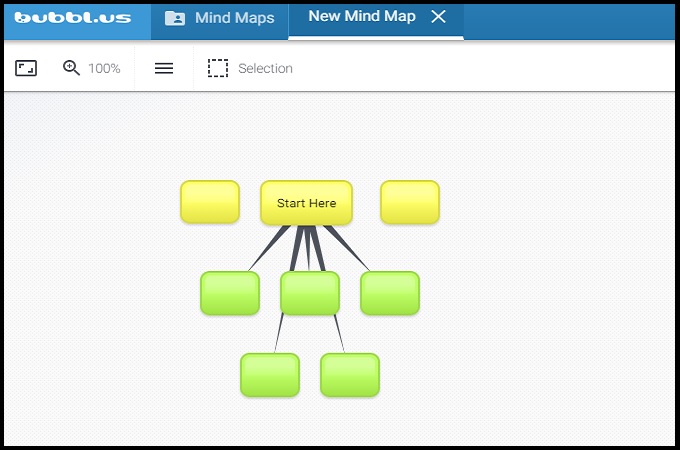 Bubbl.us is another tool that provides easy access to online mind map collaboration options. As a free online app, Bubbl.us is considerably decent to use. It provides a way to include screenshots and video clips within each mind map. Aside from that, it has a presentation mode that you can use during seminars with live audience.
Wisemapping – Secured online whiteboard
Key features:
Business version with additional communication channels.
Exclusive communication servers for businesses.
Various text and style formats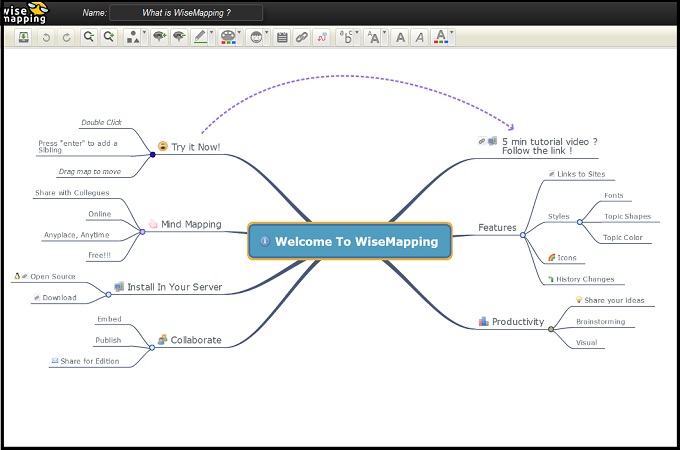 Wisemapping is your generic free mind map creator with basic features. However, its business version provides other features like a secured communication channel for the company. Apart from that, it hosts different editing options that let you create attractive mind maps. Overall, it's a great collaborative mind mapping application for companies to own.
GroupMap – Simple & intuitive discussion board
Key features:
Password protected mind maps
Various report and statistics panel for reviewing productivity
Improved brainstorming options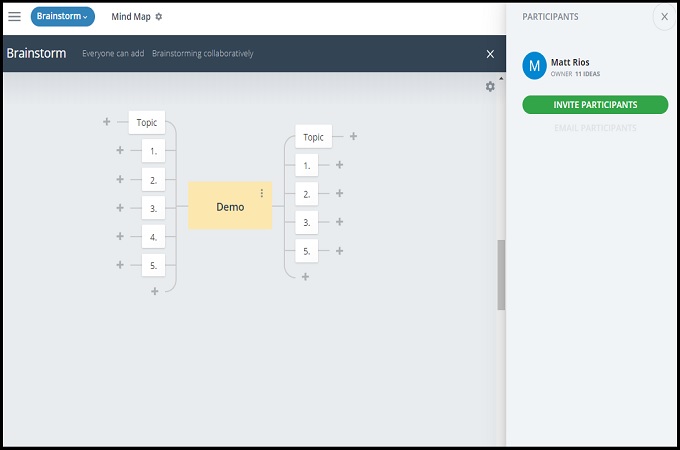 True to its name, GroupMap lets your ideas shine and get the attention it deserves. It's a simple tool that gathers individual ideas, and then puts them together on a map and shown to each member at the same time. Apart from that, it can encrypt your mind maps with a password. This secures your projects and ideas from unwanted viewing. Overall, there is no reason why you shouldn't trust this group mind mapping tool.
MindMup – Simple tool to share charts online
Key features:
Supports hotkeys for faster mind map editing
Supports cloud storage services like Google Drive and Dropbox.
Can convert mind maps into PowerPoint presentations and PDF documents.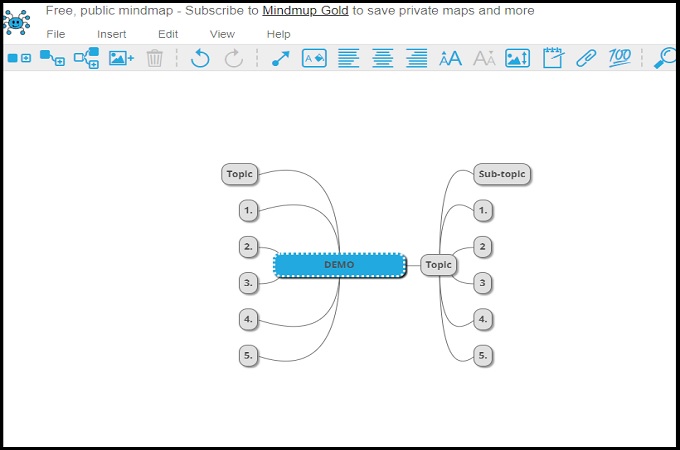 MindMup provides premium features for free to its users. It utilizes hotkey settings for faster map creation. It also allows simultaneous editing using its service called MindMup Cloud. Every update done using this online mind map collaboration tool, are recorded and each member of the team can see the changes made. Perhaps, saving large files along with your mind maps can be more secure using online cloud storage.
Coggle – Personalized diagram creation tool
Key features:
Has a private diagram option for added security
Worry-free editing with auto-save feature
Can add texts and images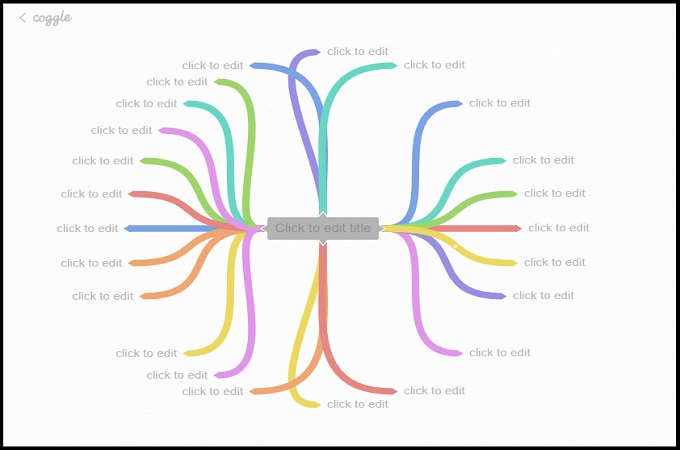 Coggle is one of your best bets if you want a free way to work with your team remotely. This free collaborative mind mapping tool is capable of adding multiple starting points in a single mind map. Also, it can add loops and branches effectively and align them automatically. Additionally, it provides an auto-save option so you and your team can work with peace of mind.
Sketchboard – Effective visual presentation creator
Key features:
Remote Presentation option
Supports Shortcut keys
Organization Admin feature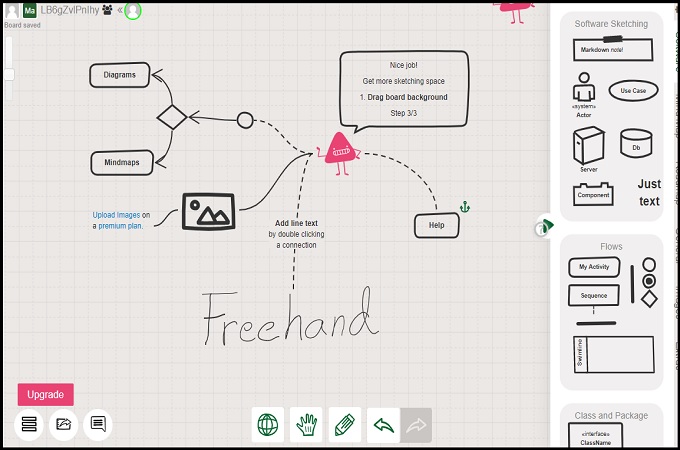 Finally, we have Sketchboard.io. This straightforward group mind mapping is highly recommended, because of its team-centric options. One example is the simultaneous editing that team members can do within a single board. Additionally, it shows each of you what the other members are doing to the board in real-time. This greatly boosts efficiency because it will mitigate the chances of the same idea appearing at the same time.
Conclusion
Collaboration can come in various forms. One of them is brainstorming, which often includes the use of mind maps. However, there are some group mind mapping tools that you should be wary for lack of features. That is why we provided you with some tools that you can readily start using together with your team. Not only will you save time looking, but you will also be able to use them for free.