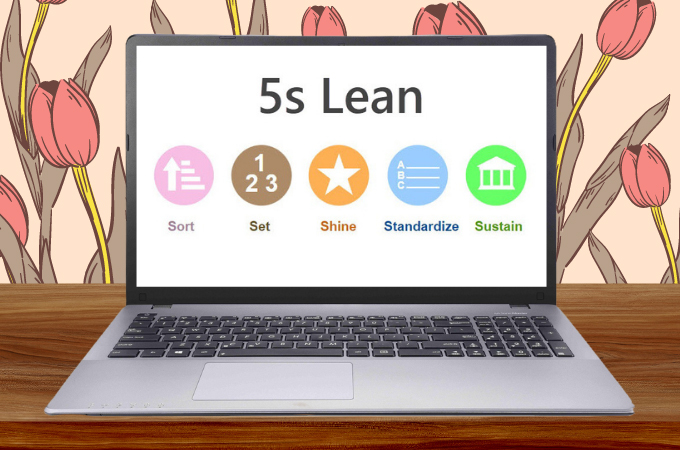 If you're a business owner looking to make your workplace more effective and productive, a 5s lean approach is the best way to go. It allows you to have a clean and uncluttered atmosphere, which encourages your staff to accomplish their jobs properly and without spending unnecessary effort and time. These five terms reflect the stages of goal achievement. Meanwhile, if you want to fully understand this great concept, keep reading and try some of the accessible templates in this article.
Introduction of 5s Lean
5s Lean Definition
The 5s lean six sigma provides a manner of focusing and thinking in order to better organize and manage the workspace. It is a key and a commonly utilized component of Lean Production. Its straightforward implementation is very successful and dependable as a stabilizing influence in Lean techniques. 5S is a vital component in eliminating the waste of Lean while setting up a workspace. While it is one of the most extensively utilized and basic components of Lean Manufacturing.
What are the Five S's of Lean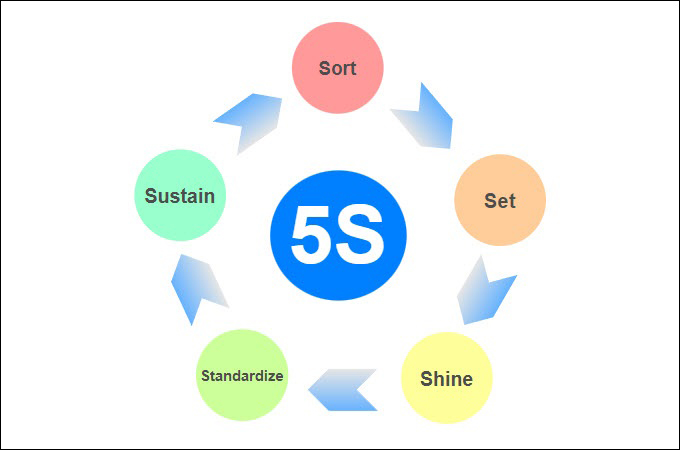 According to the 5s methodology, It is a lean manufacturing technique for increasing workplace productivity and reducing waste. The system consists of five stages, each beginning with the letter S:
Sort – The Sort stage is the first stage in making better use of space by removing unsafe objects and clutter that distracts from the activity at hand.
Set – Based on the 5s lean, the Set phase generates an ergonomic, orderly, and clean workspace in which employees have what they need near at hand and understand where everything is placed. This results in a less stressful working atmosphere.
Shine – During the shine of the 5s lean six sigma phase, employees can enjoy a more comfortable working environment. They no longer have to contend with dust, grime, and clutter. Cleaning the environment every day also increases staff buy-in for the 5S technique.
Standardize – The Standardize phase formalizes the progress and behavioral adjustments made in the preceding three phases.
Sustain – Sustain phase frequently necessitates training and effective communication, but it eventually leads to staff becoming familiar with 5s lean six sigma methods.
5s Lean Six Sigma Example by GitMind
GitMind can assist you if you truly want to test this kind of model. It is a brainstorming tool that allows you to simply create an effective 5s lean model, flowcharts, graph presentation, and many more. It is also one of the best among free organizers that you can use online. You will be able to cross-reference concepts with this tool. Apart from that, you may utilize its summary feature to identify branches in order to better represent links between ideas. GitMind also provides real-time collaboration capabilities, allowing you and your team to see and modify the same information.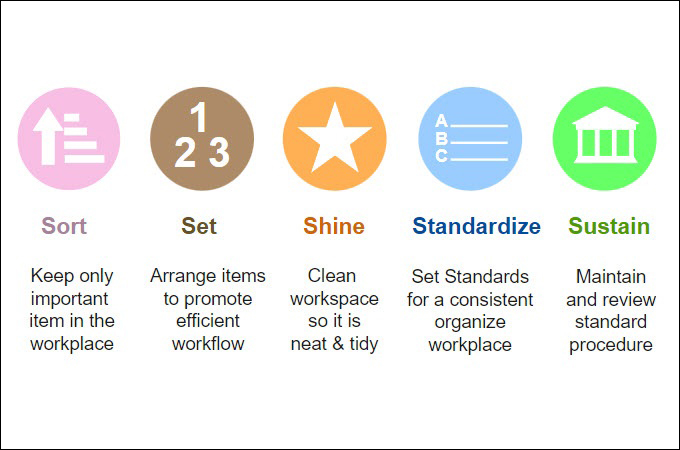 Edit this example
Benefits of Using 5s Lean
Based on the 5s methodology, It is an effective process that is essential to remove unneeded objects, clean the area, reorganize, develop procedures, and improve professionalism. This method promotes worker participation by simplifying their jobs and allowing people to contribute input into making effective improvements to the general design of the workplace as well as performing routine maintenance. This stimulates worker participation in the protracted viability of the business, which increases their loyalty to it. This enhancement also has the added benefit of lowering worker attendance.
Another advantage of using the 5s lean six sigma process is that it can increase safety. A clean workplace environment, particularly in a manufacturing facility, can result in a considerable decrease in workplace accidents. The complete eradication of unneeded objects, together with effective workplace optimization, is adequate to aid in the development of productivity increases with little time wasted. More time spent working equals less time spent browsing through needless objects.
Conclusion
5s lean is one of the most well-known and extensively utilized lean tools when it comes to lean manufacturing and workplace development. It should come as no surprise that 5S can boost workplace productivity, save expenses, and enhance quality. In reality, many lean projects make it simpler to concentrate exclusively solely on a single task. We propose that you take some time to consider which approach you will use; in the end, it will all depend on your own preferences.