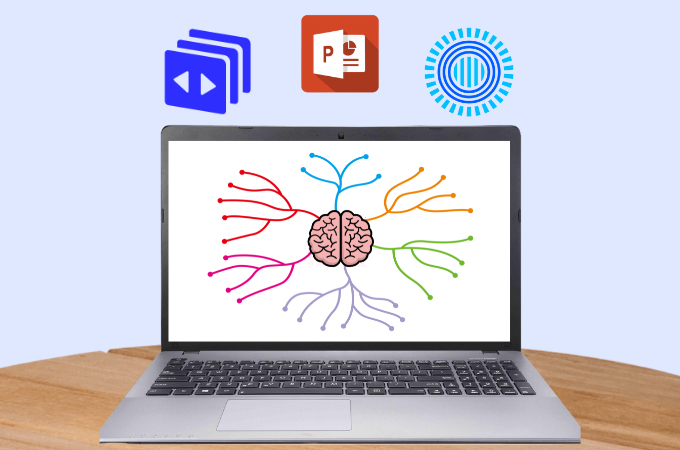 An excellent technique to learn a number of concepts, ideas, or pieces of information is by using a mind map presentation. These mind maps resemble hierarchical diagrams with many branches in a number of ways. They must start in the center, be equally balanced, and have the same rating. You can continue reading below to learn concepts more effectively and easily. You can use the tools provided below to help you synthesize, recall, or interpret information in a variety of scenarios.
How to Make Mind Map Presentations?
Making Mind Map Presentation with PowerPoint
In the modern era, fully written slides feel outdated while using pictures and other features have become the new norm. Mind map for presentation is no longer only about words. In the corporate environment, PowerPoint is a useful tool for visualizing complicated knowledge. It organizes important content in an effortless and plain manner, making it simple for your readers to acquire and comprehend. This being said, you can use the instructions listed below to learn how to make mind maps in PowerPoint.
First, you will need to download Microsoft PowerPoint, open the app and create a new presentation.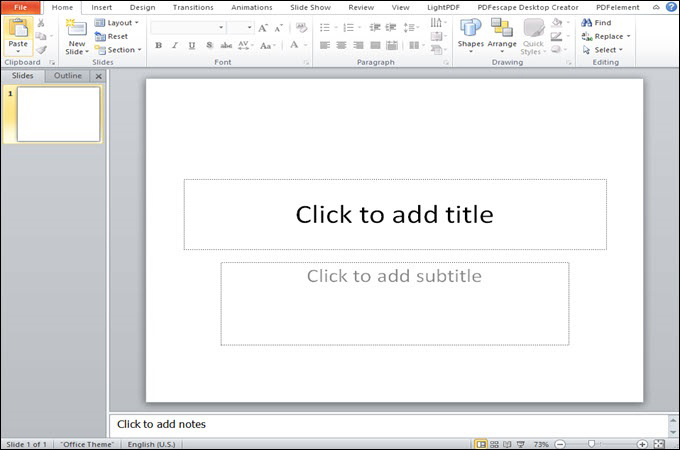 Choose your preferred elements, shapes, boxes, etc.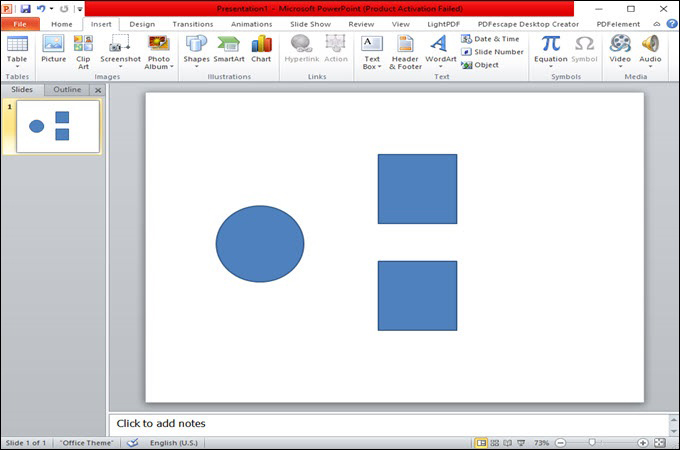 After that, you can modify your text, font, and color based on your preferred format.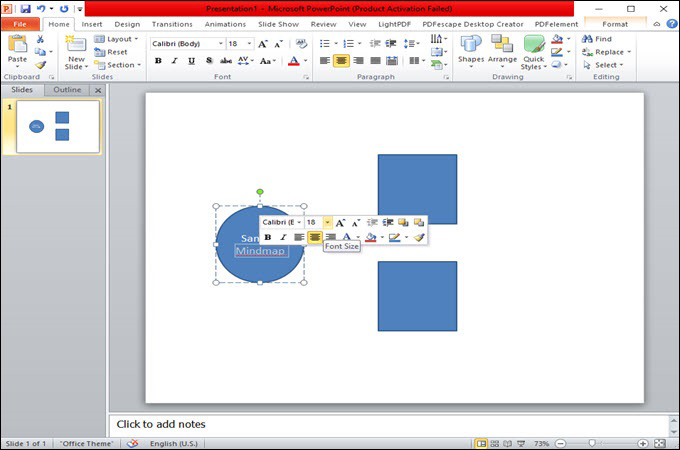 Once done, save your mindmap slide and export them depending on your need.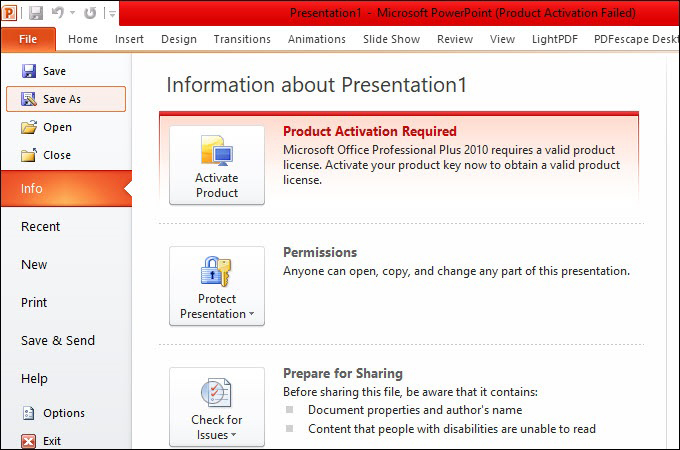 Making Mind Map Slides with Prezi
A web-based presentation-making tool is Prezi. Although it has certain distinctive characteristics that set it apart from other presenting applications such As Microsoft PowerPoint, it is still an excellent choice. It has gained traction in corporations and schools recently. This tool may be for you if you want to make a Prezi mind map that is a little more attention-grabbing and interesting. You can look at the instructions below to understand how to use this program.
Visit the Prezi website and decide how you want to utilize it.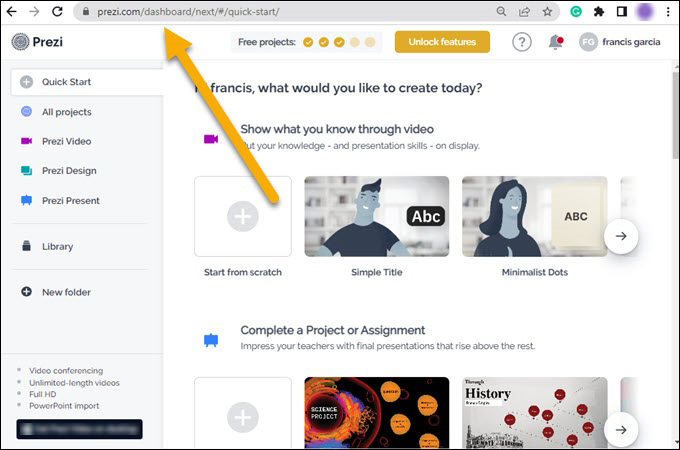 Chose the "Infographics" tab and click the "Untitled slide project" to start creating a mind map.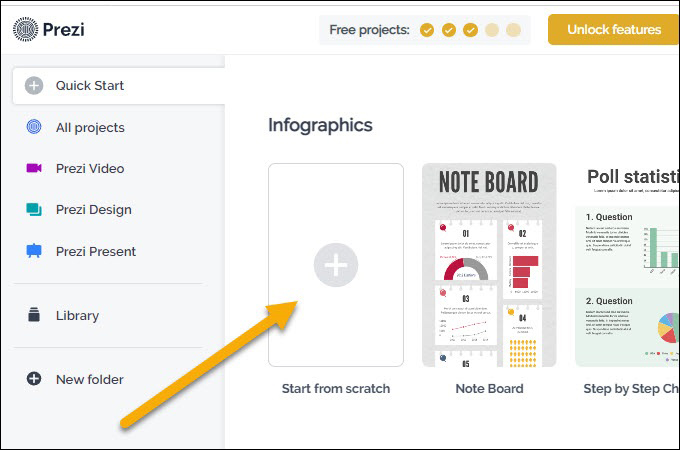 Choose your preferred format and start modifying your data.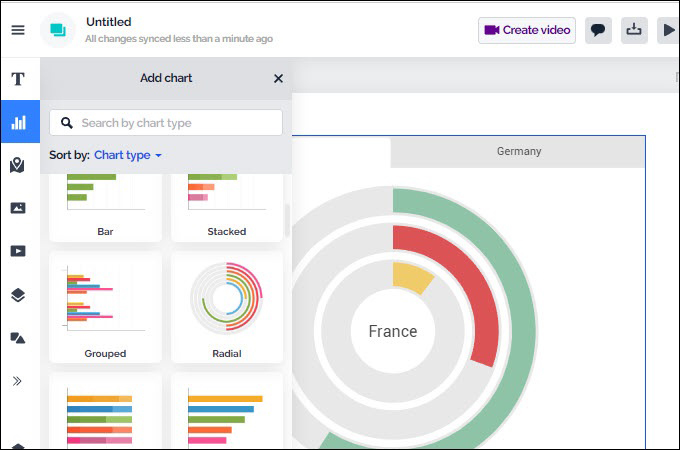 Once done, you can save your outputs in PDF form, or if you want you can share them via URL.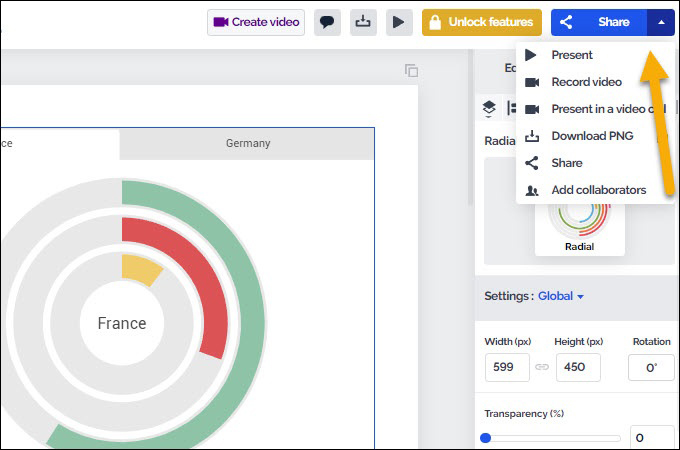 Making Mind Map Presentation with Slidesgo
Another online program that allows you to create mindmap slides is Slidesgo. This program contains a function that lets you view your data in a broad sense. so that you can review each slide prior to choosing to download your data output. There are custom slides with your list, statistics, map, timeline, quotes, and other information on them. Moreover, to learn how to utilize this program, you can follow the steps below.
Visit the official Slidesgo website and log in using your account.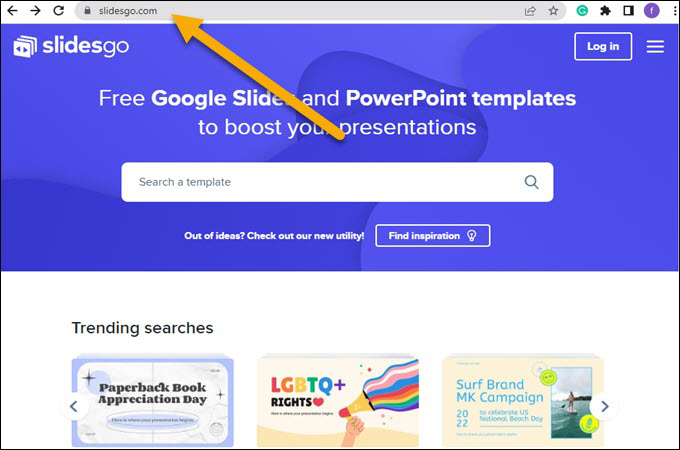 Enter your topic in the search box and then pick the material that best meets your preferences.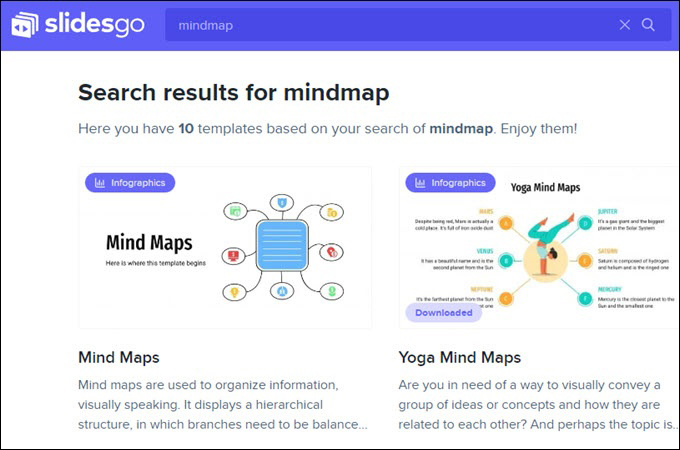 When you download it, you may immediately use Slidesgo Mind Map or, if you prefer, modify the data using a Microsoft PowerPoint tool.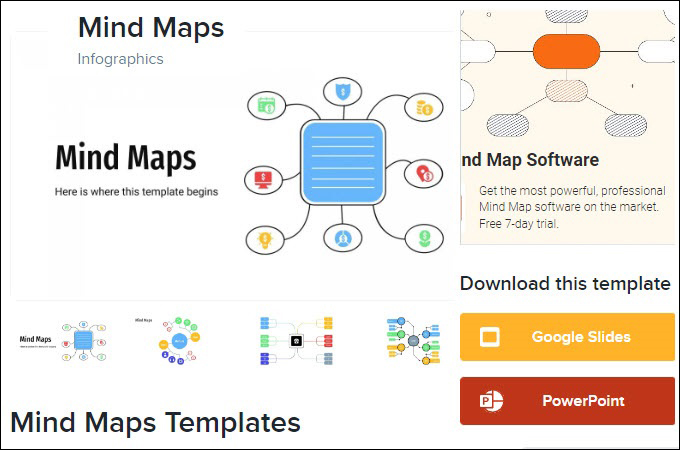 Making Mind Maps for Presentation Online for Free
Create a professional-looking mind map presentation using GitMind. This makes it simple and cost-free for users to construct mind maps, flowcharts, and other types of visual presentations. It also provides a large selection of templates that you can instantly edit. Furthermore, this program offers a function that enables users to simultaneously collaborate with other colleagues. Having said that, you can use this potent tool to generate visual presentations by following a few easy steps.
Go to GitMind's official website and click the "Get Started" button to start.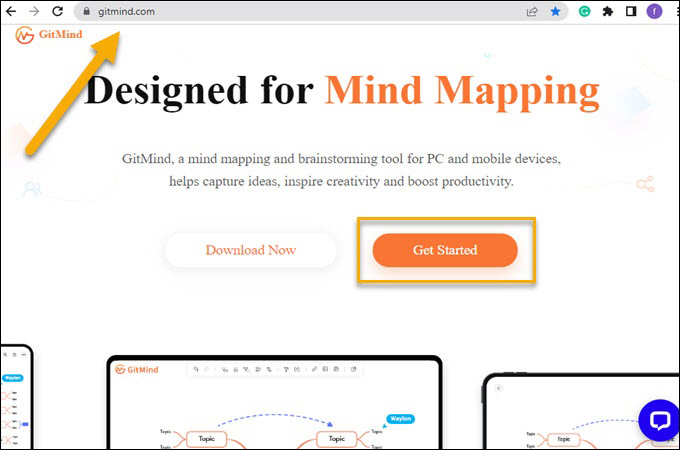 Choose the "Mindmap" tab option and hit the "New Mindmap".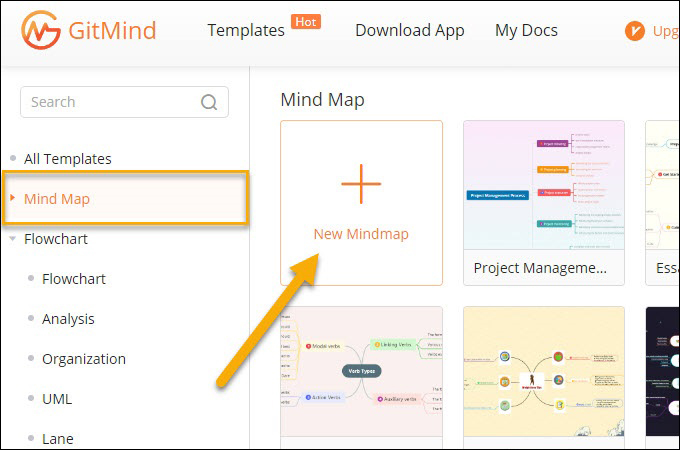 After that, you can start modifying your data such as adding shape, elements, text, color, and many more.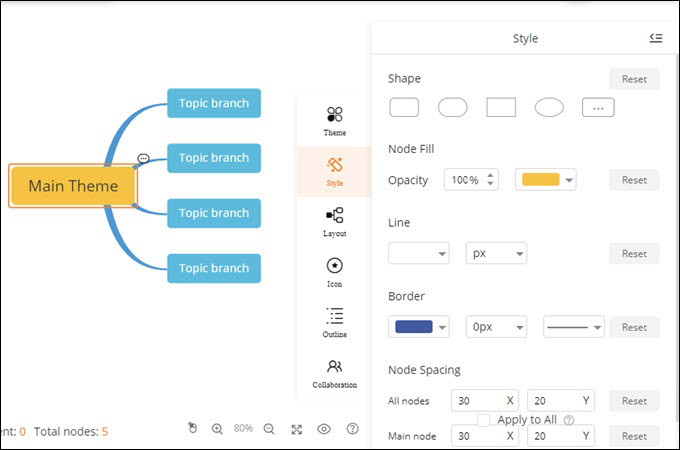 Once done, you can simply save your mindmap slide by clicking the "Save" button, or if you want you to share your outputs via URL and export them into various file formats.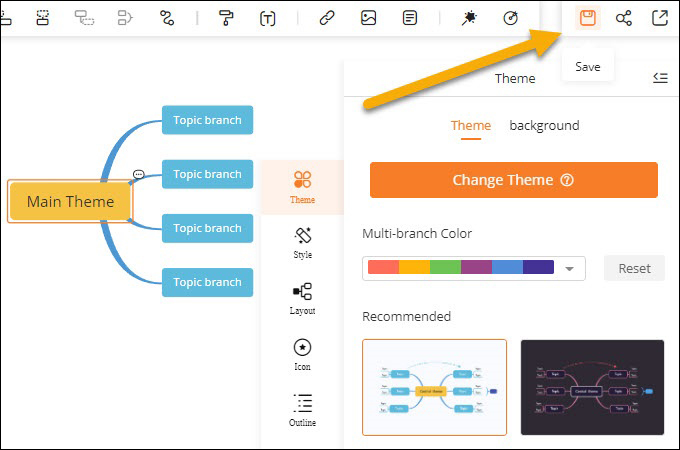 Conclusion
Overall, a mind map presentation can encourage the audience to perceive a flow of the best ideas. It allows viewers to see information visually organized out and gives a great overview of all the project data. But in order to create a concentrated and comprehensible presentation, you'll need a superb and powerful tool like GitMind. Despite being free, this tool provides results that are comparable to those paid tools you can get over the internet.