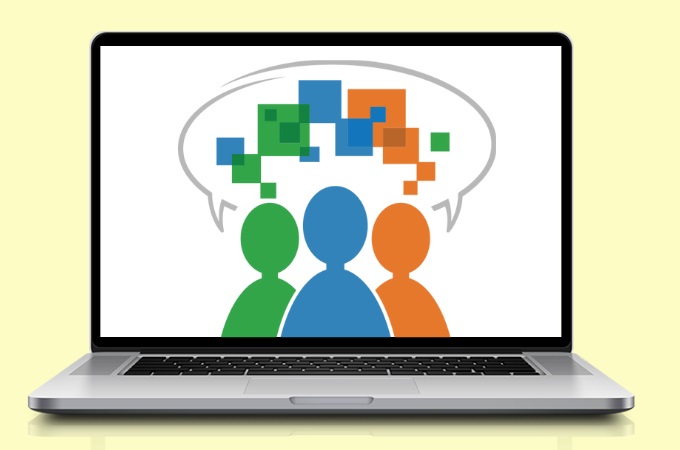 The affinity diagram is project management tool used to organize ideas. It is part of the Seven Management and Planning Tools along with Interrelationship, Tree, Matrix, Matrix data analysis, Arrow and Process decision program chart. The main use of this diagram is to sort various ideas based on their natural connections. To put it simply, it is a tool used to categorize every elements of the entire project based on their relationship. If this diagram caught your interest and you want to learn more, then continue reading below.
Affinity Diagram Tutorial
Affinity Diagram History and Definition
Affinity mapping was first used in the 1960s by Kawakita Jiro. Also known as the KJ method, this diagram has been used way before the concept of affinity ever existed. It is just that Kawakita Jiro is the one that named it, which is why he is the one attributed with its creation. This chart is frequently used during brainstorming sessions to sort out individual ideas and put them in the same category. This is a way to avoid confusing the members about the relevance of each ideas, as well as a way to put things into perspective.
Affinity Diagram Benefits
An affinity chart provides various benefits especially in project management. Aside from the fact that it can be used to determine which ideas belong to the same group, it can also help in other ways that does not fall under project management. If you are interested, here are some of the benefits that you can get from using this diagram.
Streamlines the discussions for key ideas brought up during brainstorming phase
Provides equal opportunities for members of the same group to share their ideas. This is perfect for those who feel intimidated when sharing their opinions.
Affinity diagram helps in creating a conducive environment for communication among teammates.
Provides a common ground for employees and their superiors which helps avoid conflict between each faction.
Affinity Diagram Templates Free to Download
There are many templates on the internet. Among these are templates for affinity mapping. There are many kinds of affinity templates that you can find, and each one were made for a specific purpose in mind. However, for beginners, we recommend using blank templates at first. This is to make sure that you will understand the ins and outs of using this method. Later on, you can start using more advanced templates until you can create your own. On that note, we prepared some blank affinity diagram example below.
Affinity Diagram Example by GitMind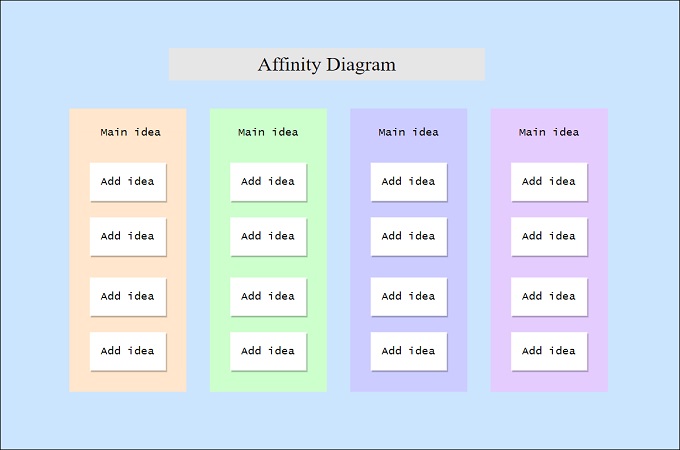 Edit this example
One easy to read format of this diagram is the column format. As seen from the example above, each columns can contain a specific topic, and under them are supporting ideas that you can gather during meetings and brainstorming. You can sort each column according to color for easier affinity diagram management.
Affinity Mapping Template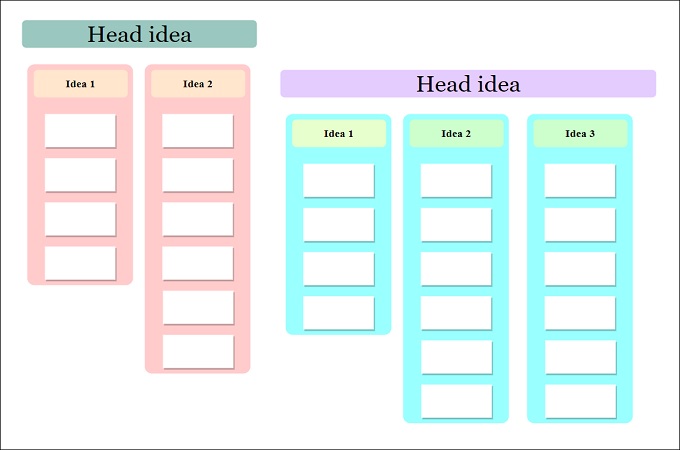 Edit this example
Another template with the same vibes is the example above. However, compared to the previous one, the columns here are departmentalized under a main header. This means that related topics that falls under the same category are sorted automatically. Aside from the present tabs in each columns, you can also add more depending on the ideas that you have. You can also freely change the current colors in the affinity mapping template if you so desired.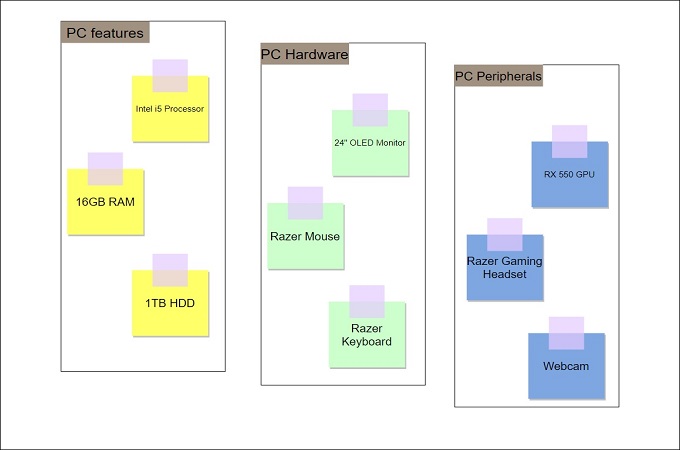 Edit this example
The template above is more of a board that a chart. This is because it was designed to hold ideas in the form of notes. As seen on the template, you can stick digital post-it in each of the columns. This is also a good way to encourage communication since other members can also contribute their ideas to the board. Aside from that, it is a fun way to take notes compared to the usual boring text method. Overall, the affinity diagram template above is a great tool to use every time.
Conclusion
Affinity charts are one of the most important project management tools to have been invented. It is evident with the way that it has been used over the years and is still being used today. However, with the advent of other project management tools, it is important to know which one suits your needs better. With that being said, we highly recommend using tools that provide all these tools such as GitMind. Using this tool will not only give you the chance to use Affinity charts, but other charts as well.