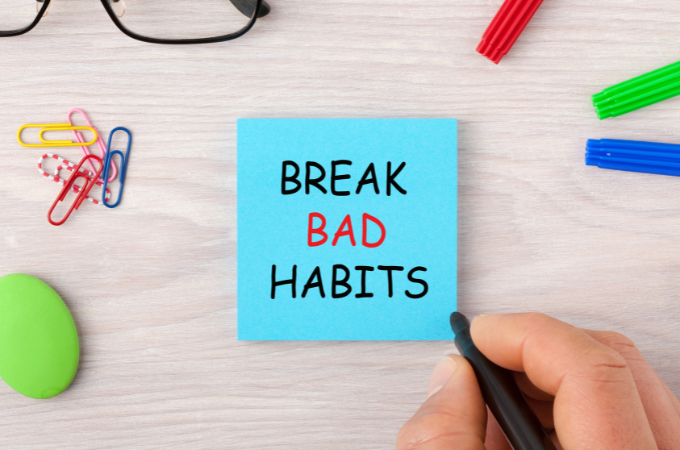 Habitual actions may sound challenging to alter as our body is familiar with doing them. But sometimes when we reflect that something is not on the right track, we want to change them in a positive way. Good thing, there is a book about atomic habits that could help you figure it out. It will help you to change the way you think about progress and success. On top of that, you can convert bad habits into positive ones. So, without further ado let's proceed with the Atomic Habits summary that could change your life today.
What do Atomic Habits mean?
The book "Atomic habits" was written by James Clear who is a best-selling author in New York Times. He wrote this book as a useful guide to improving daily habits regardless of your goals. It provides strategies to develop positive behaviors, break bad ones, and master actions that deliver amazing outcomes. In the latter part of this atomic habits book summary, you can find out more about how this can be possible.
As Clear said, "You do not rise to the level; of your goals, You fall to the level of your systems". Success can be achieved in your daily habits so you need to practice the good and eliminate the bad ones. And if the bad habits keep coming back, it means that there is an error in your strategy for change. Your systems determine how high you can fall and how you fall short in reaching your objectives.
Atomic Habits Summary and Reviews
Here are the comprehensive atomic habits chapter summaries to explore the book accordingly.
Fundamentals: Small Changes Can Make a Difference (Chapters 1-3)
Clear is known for creating methods that apply the most scientifically supported theories from biology, psychology, and neuroscience. For this reason, all of his readers especially professionals, are motivated and amused by how it improves good habits by even 1 percent per day. Furthermore, Clear believes that small changes make a difference with regular practice or routine.
The 4 Laws of Atomic Habits
1. Make It Obvious (Cue)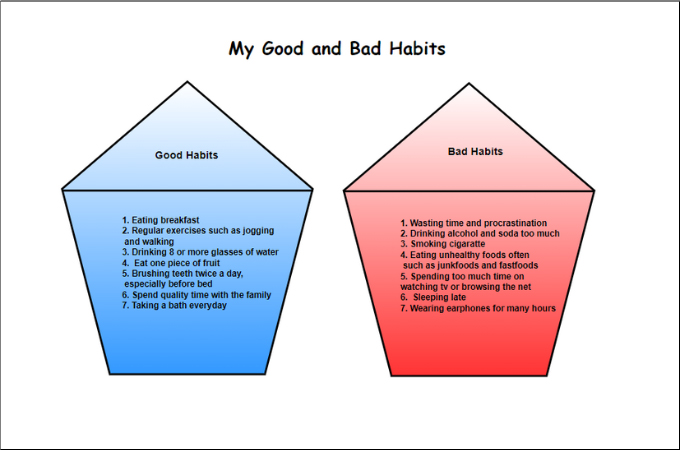 Edit this example
In chapters 4-6 of this book, Clear claims that we psychologically link our behaviors to the places they take place. You should begin to be aware of your good and bad habits in order to change or improve them. Create a list of our behaviors in order to break the cycle of poor habits and encourage positive ones. With that, you base your decision on what you just finished doing in a particular setting and time. Finding a daily activity you already engage in and connecting your new behavior to it is one of the most effective strategies to create new habits. Besides, being aware of your habitual behaviors is the first step in developing cues that lead to positive behaviors. You can also easily determine which existing behaviors would be good cues for future desires and goals.
2. Make It Attractive (Craving)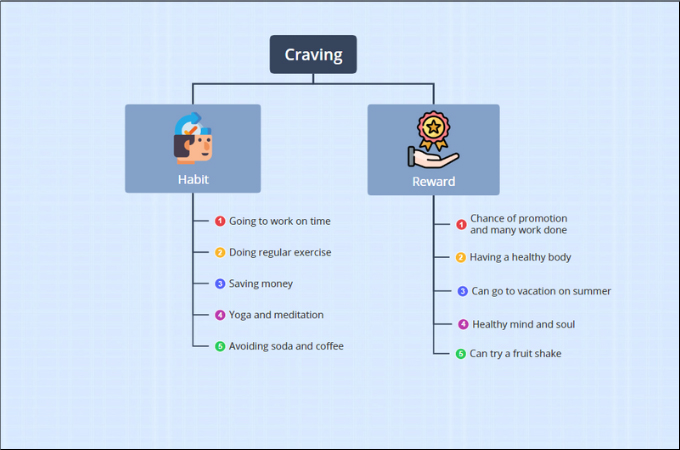 Edit this example
The second law of the atomic habits book review is the Craving which will be seen in Chapters 8-9. Many times that dopamine levels in our body would react to a certain situation whenever we feel it is profitable. "Whenever you predict that an opportunity will be rewarding, your levels of dopamine spike in anticipation. And whenever dopamine rises, so does your motivation to act," Clear exemplifies. Many times that dopamine levels in our body would react to a certain situation whenever we feel it is profitable. With that, you can start to connect the behavior to a rewarding experience. For example, if you have a balanced diet, you can avoid chronic diseases such as hypertension and diabetes.
One thing that could also make this step easier is to surround yourself with people who can motivate you to alter your habits. You can either join a community that values good behavior or encourage the people closest to you to do the same things. Remember that people tend to imitate or replicate the behaviors they are accustomed to.
3. Make it Easy (Response)
Let's proceed to the third law of the atomic habits chapter summaries which will teach us how to make it easier to respond to the changes. We all know that implementing the actions is one of the difficult parts of the habit-building process. In chapters 11-13, Clear states that "Redesign your life so the actions that matter most are also the actions that are easiest to do." In the sense that we connect action and location, we already stated environment design. Here, the focus is on enhancing the surroundings to make the proper activities simpler. For instance, when brushing your teeth, you can get a glass and turn off the tap. Doing so can save a significant amount of water and money at the same time.
4. Make it Satisfying (Reward)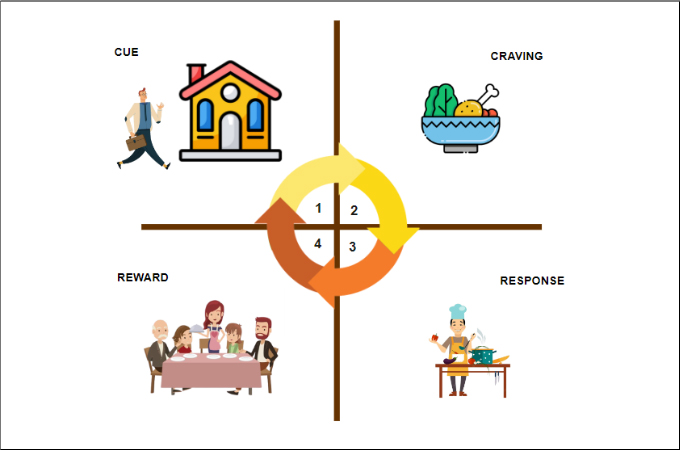 Edit this example
The fourth law of the atomic habits summary is the Reward. Whenever you do certain actions it matters how would be satisfied with the outcomes. In chapters 15-16 of this book, Clear emphasizes that in order to maintain a habit, you need to make the experience pleasurable. You can repeat to give yourself rewards if you want a habit to last. While you're waiting for the long-term gains to occur, it helps you stay motivated in the present.
The Inversions of the Atomic Habits Laws
1. Make it Invisible (Chapter 7)
Making things out of your sight could help you to break an existing bad habit. For example, you can probably drink a soda if they are in your fridge. So, next time you go to your grocery store don't buy one and don't stock in your place anymore. This is how you train yourself to eliminate harmful habits from your daily life.
2. Make it Unattractive (Chapter 10)
In order to eliminate negative habits from your life, locate the motivation and work to emphasize the advantages of refraining from the action to make it seem undesirable. Take note that our desire is the difference between where we are now and where we wish to be in the future. Make a harmful habit seem unappealing by emphasizing the advantages of quitting it.
3. Make it Difficult (Chapter 14)
Our brain is powerful when making decisions in life. Thinking in advance could help you prevent making wrong choices in the future. There will come a time when you may want something that may be out of the budget, well thinking about how the outcomes can be very complicated can help you stay away from it. As it is stated earlier in this atomic habits book summary, doing the simplest things first can make a huge difference.
4. Make it Unsatisfying (Chapter 17)
If we can make good habits pleasurable so that they maintain, we can make negative habits distressing or unsatisfying so that they don't stick. You can risk losing money or your reputation without actually hurting somebody.
Conclusion
We hope that this atomic habits summary could help create fresh starts for good routines, overcome your lack of drive and determination, and create a healthy environment for yourself. For more inspiring book reviews and summaries, don't forget to follow GitMind. Also, if you can recommend a book that needs to be featured, feel free to suggest it in the comment section below.