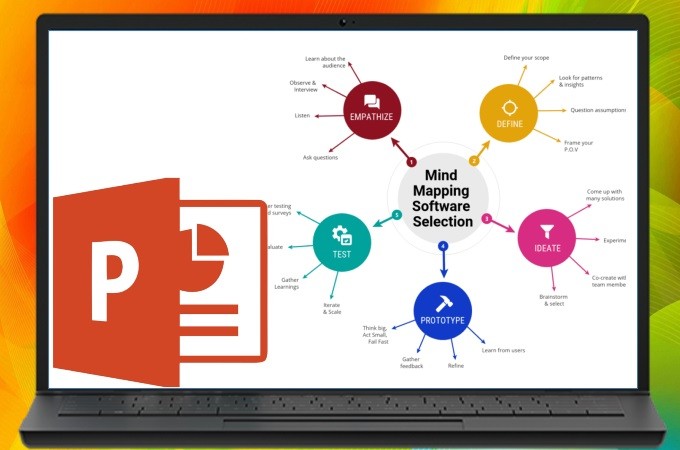 Mind mapping involves making a visual or a graphical representation of ideas and concepts for better analysis and comprehension to elicit new ideas. Moreover, using mind maps for a presentation allows the audience to more easily process the information. Luckily, we now have mind map generators that can improve the process of taking down notes, studying, planning, brainstorming, researching, presenting, and more. With this in mind, we'll provide you three of the best tools to help you make better mind maps.
3 Ways to Make Mind Maps for PPT:
GitMind
GitMind is one of the best free mind mapping tools with an easy and friendly user interface. With a rich library of layout styles and designs, you can create unique and distinctive mind maps that you can copy and paste onto a PowerPoint presentation. Start making mind maps with this tool by following the easy steps below. Make your PowerPoint stand out!
Steps by GitMind
Firstly, visit the official page of the tool to download the tool and install it on your computer.
DOWNLOAD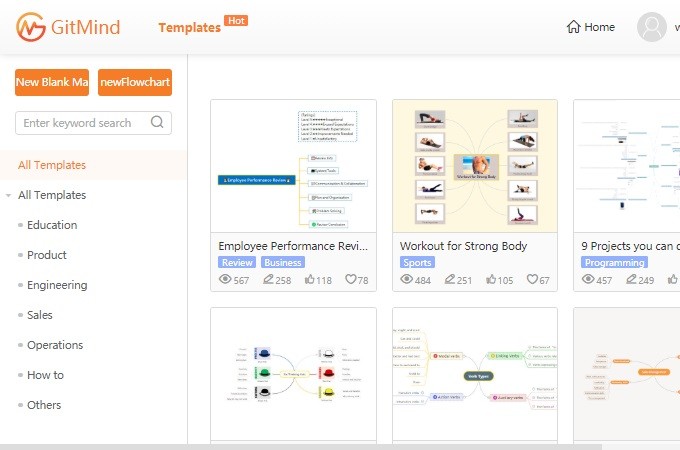 Fill in your content, then tab "Theme" and "Customize". Under the background color, adjust the capacity to 0%.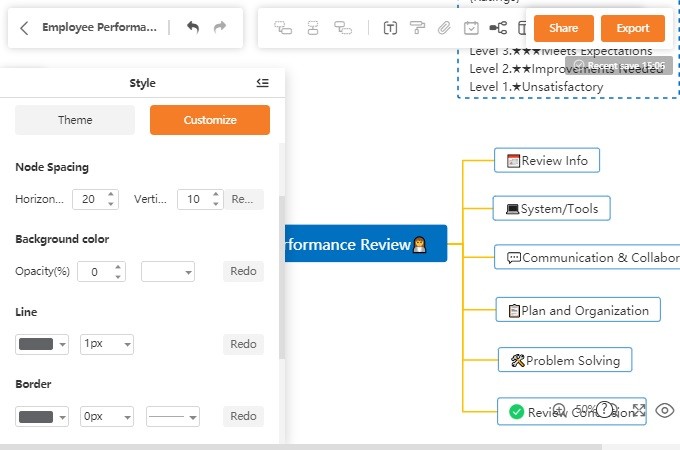 Finally, export it to PNG format and paste it to PowerPoint. Now your mind map matches the PowerPoint background.
---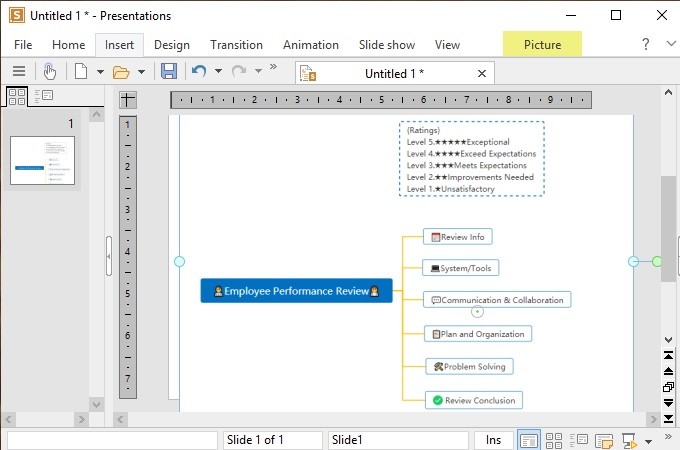 Microsoft Word
Another simple method for making mind maps is by using Microsoft Word. It is packed with different drawing tools to draw shapes, lines, blocks, and icons to represent your ideas and connect them with lines and arrows to help you make mind maps for your presentation.
Steps for Microsoft Word
Open Microsoft Office Word and then proceed to the drawing canvas. From there, go to the "Insert" tab and choose the "Shapes" icon.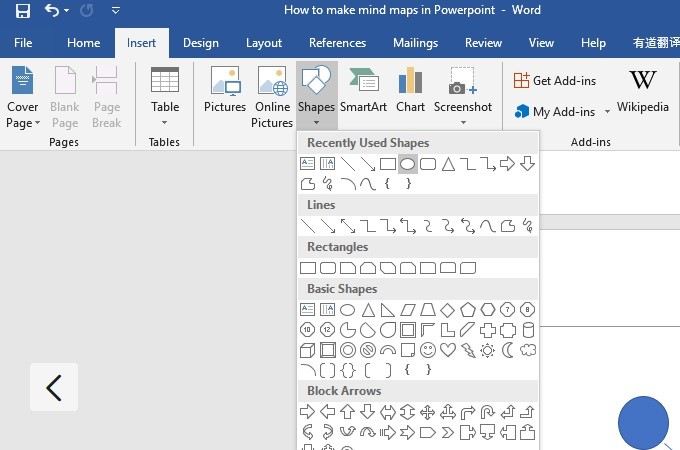 Insert shapes onto the blank canvas and fill up the text. Then use lines and arrows to connect them. Lastly, copy them to your PPT.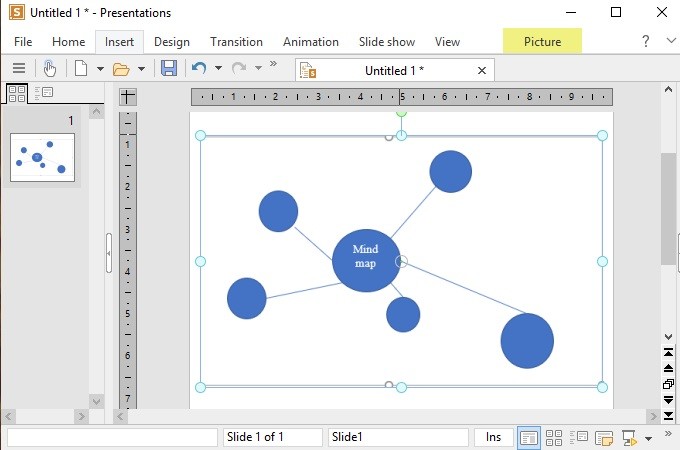 MindMaster
Lastly, another user-friendly mind mapping program that can assist you to create a mind map for your PowerPoint presentation is MindMaster. With customizable diagrams, making mind maps can be hassle-free. as it also offers free themes and templates.
Getting started with MindMaster
Download and install MindMaster on your PC. From its main interface, select a template you want to use or just create a new one.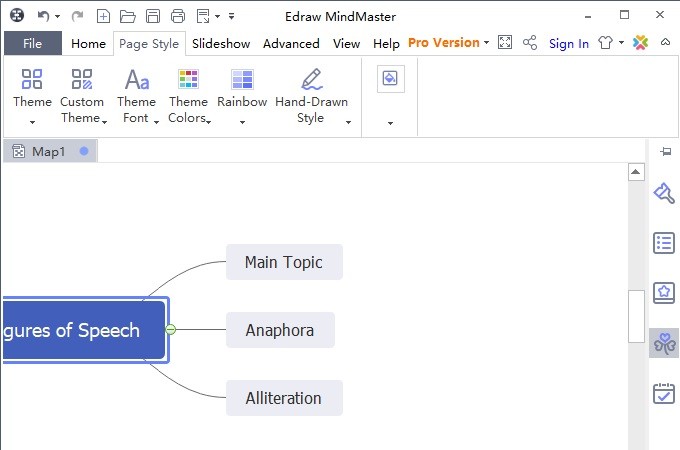 Add text and the needed information. Finally, copy it to your PPT once done.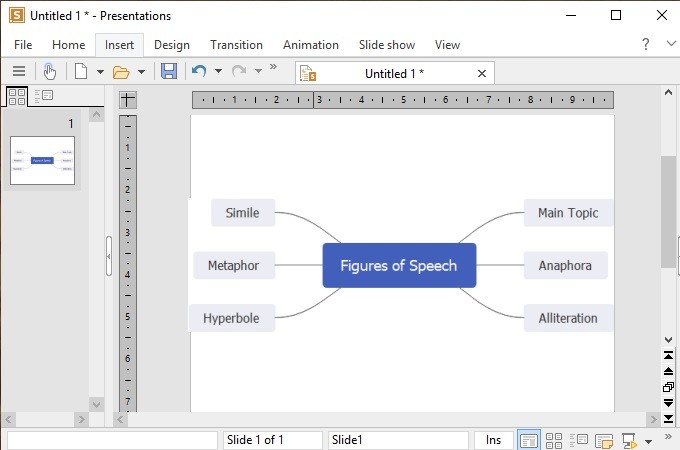 Conclusion
Inserting mind maps on PowerPoint presentations helps you convey your topic clearly and understandably. With the help of this article, you may be able to find the best tool to make mind maps and use them on your PowerPoint presentation. For a better and easier mind mapping tool, try GitMind as it offers free and ready-made templates for you to choose from when making a mind map.