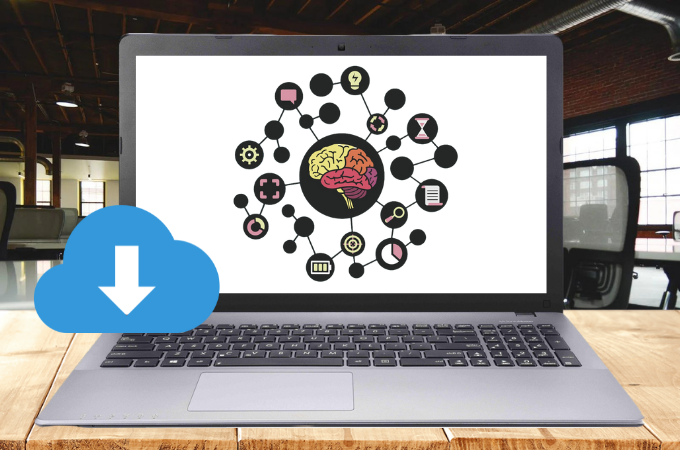 If you're preparing for neet (National Eligibility cum Entrance Test), this post may be beneficial to you. Biology mind map models are a set of thorough revision tools that help you assess what you are studying and build superior thinking skills. It can also bring attention to crucial information while illuminating a subject's general organization and the relative importance of its various constituent pieces. Having said that, we've made an effort to list some concept maps in a useful and engaging way so that you can be prepared before taking the neet.
Downloadable Biology Mind Map Templates
Human Body System Mind Map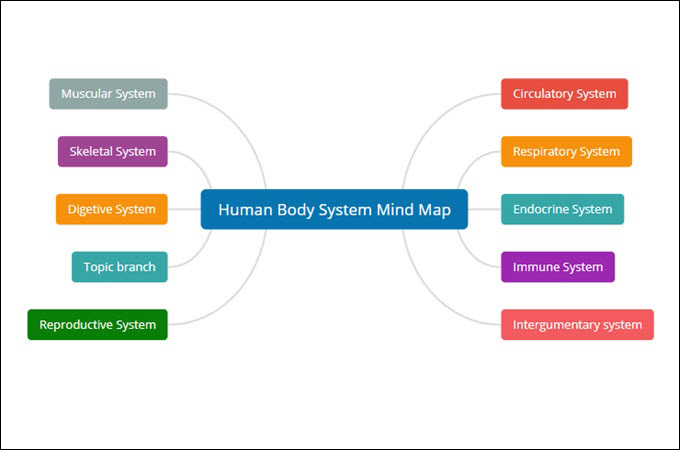 Edit this example
This biology mind map for neet pdf summarizes the necessary content for passing the biology examination and the specific topic. It also defines systems of the body as a group of organ systems that collaborate to perform vital functions for the body. All body systems are required for an organism to survive and reproduce. However, this map will teach you how the organs work together into a body way of completing their respective tasks.
Human Heart Mind Map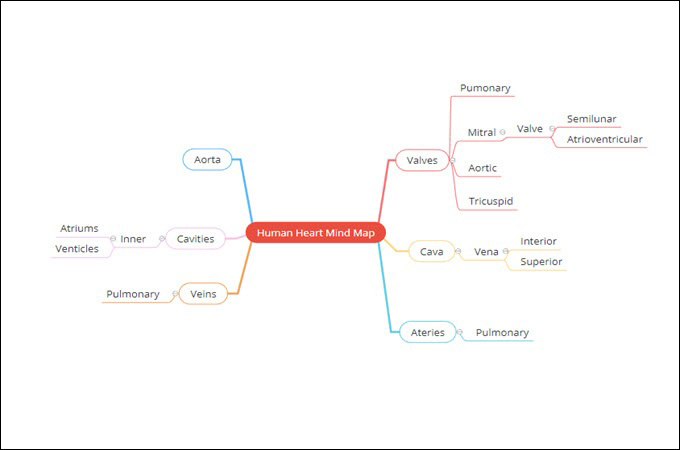 Edit this example
Another mind map for neet biology included on the list is the human heart mindmap. This is a high-level representation of what the heart is, where it is located, and how blood flows through the body. In general, this mind map will show how it pumps blood through the body along with the vessels of the circulatory system.
Biological Classification Mind Map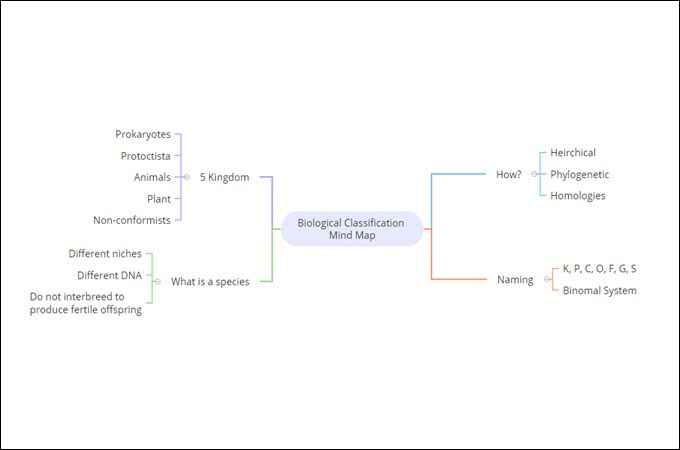 Edit this example
Biological classification is a scientific procedure that involves classifying organisms into hierarchical groups and subgroups based on similarities and differences. This biology mind map is a three-domain system since organisms were classified into three domains: Archaea, Bacteria, and Eukarya.
Plant Kingdom Mind Map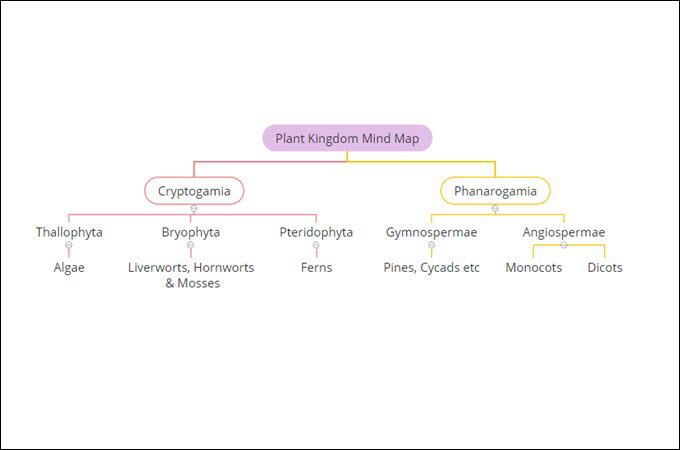 Edit this example
All of the plants are included in the plant kingdom biology mind maps for neet pdf. They are multicellular, eukaryotic, and autotrophic organisms. A cell membrane has a rigid cell wall. Photosynthesis requires chloroplasts and chlorophyll pigment, which plants have. It also demonstrates the characteristics of the plant kingdom.
Animal Kingdom Mind Map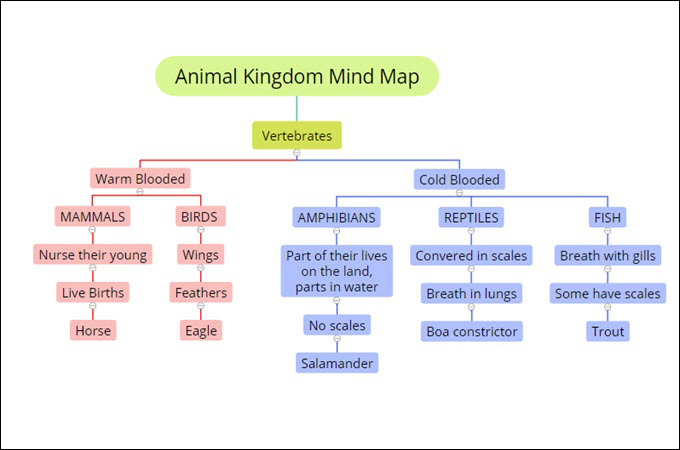 Edit this example
The Animal Kingdom mind maps for neet biology are labeled based on common fundamental features such as cellular arrangement, body symmetry, presence or absence of the coelom, and particular digestive, circulatory, and reproductive system features. It also covers all of the important terms and concepts necessary for exam preparation. Check out the mindmap offered by this article for the complete set of important notes and study materials.
Reproduction in Plants Mind Map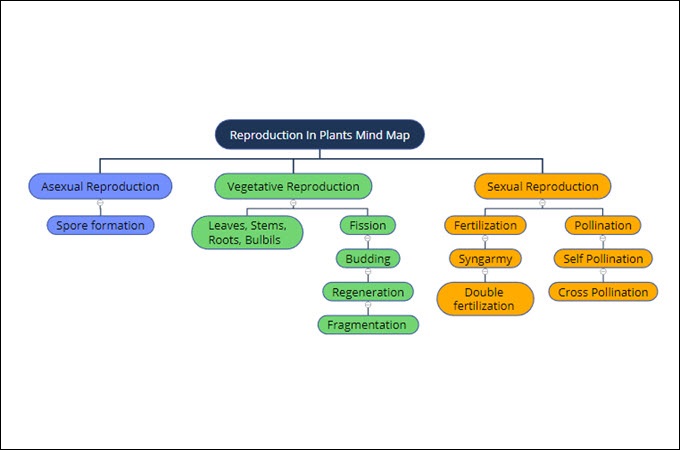 Edit this example
This biology mind map is a graphical portrayal of each concept's relationship. Reproduction is one of the most fundamental aspects that living organisms perform. There are, however, differences in how living organisms display the procedure. Plant reproduction occurs in two modes: sexual mode and asexual mode.
Mineral Nutrition Mind Map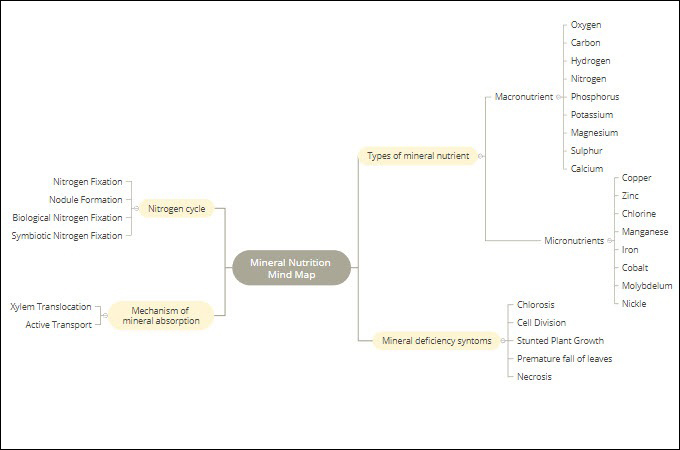 Edit this example
Mineral nutrition biology mind maps for neet pdf is characterized as a found naturally organometallic nutrient found in soil and food that is required for proper animal and plant body function. Minerals are essential elements required by the body. Minerals are essential for both plants and animals.
Reproductive Health Mind Map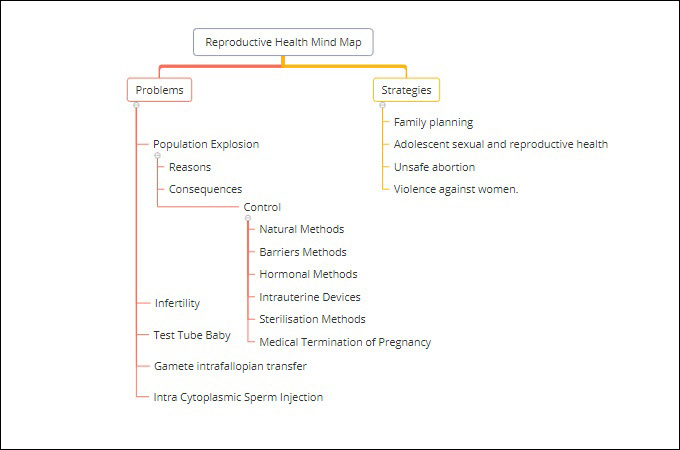 Edit this example
The reproductive health mind maps for neet biology include not only physical health but also emotional, social, and behavioral health. A reproductively healthy society is critical for a country's development. This model is helpful for aspirants of neet and other exams during the last-minute revision.
Tips:
You can use GitMind to easily develop a biology mind map as a reviewer for neet preparation. It is a free online brainstorming platform that allows you to create various types of visual presentations such as mindmaps, flowcharts, and many others. You can also share your data via URL and email.
Conclusion
Above all, all of the biology mind map examples above can truly help you towards your goals, you will just need to take time to study and stay focused. We recommend that you download the templates for your own accessibility.