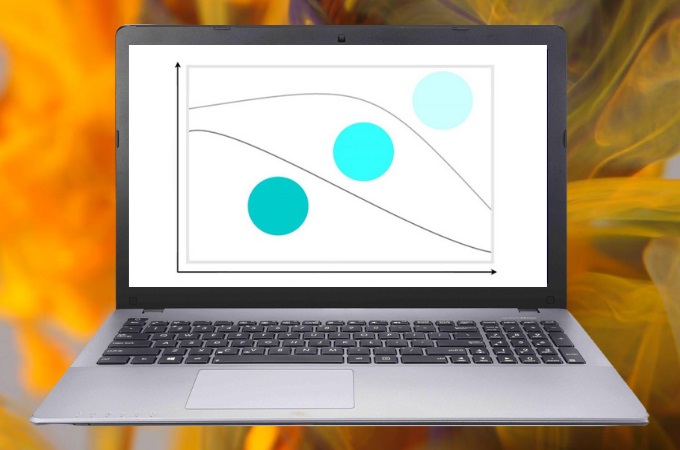 We can't deny that people are typically fairly uncomfortable with change for a variety of legitimate reasons, they may object and criticize it. That is why it is really essential to use a great technique like the bridges' transition model to comprehend how people feel when change occurs, so you can help them through it all and, in the end as well as get them to embrace changes. Meanwhile, if you are in top management and really need this kind of technique, you can read through it to fully understand this great strategy.
William Bridges Model Introduction
Bridges' Transition Model Definition
The William Bridges transition model assists organizations and people in better understanding and managing the personal and human aspects of development. The concept highlights three stages that an individual goes through throughout change. the model's key strength is that it focuses on transition rather than change. The distinction between them is minor but significant. People experience development, even if they may not approve of it. Transitions, from the other side, are internal which is what occurs in people's brains when they go through development. Change can occur rapidly, although transition typically takes time.
Levels of Bridges' Transition Model
Endings
According to the bridges change model, the transition begins with an ending. This is a contradiction, yet it is true. This first stage of transformation occurs when people recognize what they will be missing and understand how to deal with these changes. They decide what is now over, what will be left behind, and what they will keep. Interactions, procedures, team members, and places are examples of these.
Neutral Zone
People go through a transition period in which the former operating procedure vanishes but the new isn't completely operating. It is the time that critical psychological reorganizations and repatterning occur. It is at the heart of the bridges' transition model transformation process. That's the transition period between both the old reality and the newer one. People will develop new procedures and figure out what the new jobs will entail. They are in transition and may experience bewilderment and anguish. The faceoff dots serves as a breeding ground for fresh beginnings.
New Beginnings
Beginnings necessitate fresh perspectives, ideas, and behaviors. This William bridges transition model stage is distinguished by the discharge of energy in a different direction. The transitions that are well-managed enable individuals to create new responsibilities with a clear awareness of their mission, the role they perform, as well as how to participate and engage most successfully. As a consequence, individuals are refocused and revitalized.
Bridges Change Model Example
Create a reliable and professional-looking bridges change model with GitMind. This tool will also allow you to brainstorm and create various types of charts online. In addition, its drag and drop feature will help you easily import files from your PC into your project in case you want to create a chart from the scratch. having said that, if you want to have a template of it right now, you may use the design provided below.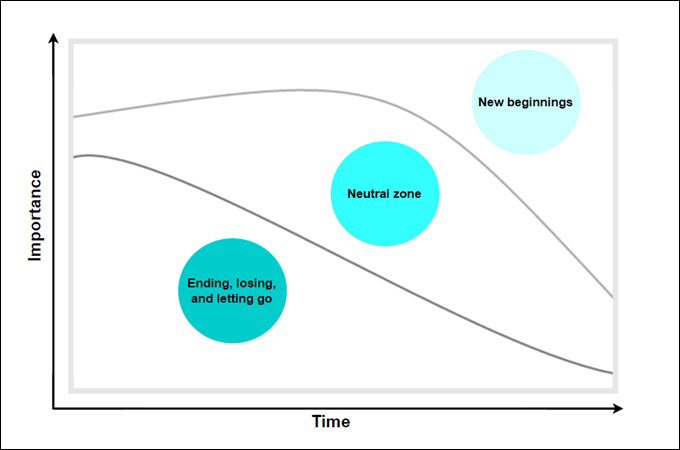 Edit this example
Benefits of Using William Bridges Transition Model
The William Bridges transition model is very beneficial in every organization and working with the top management. It has the ability to better understand and manage the emotional and human aspects of transition. The concept highlights three stages that an individual goes through throughout change: Ending, The Neutral Zone, and The New Beginning.
Conclusion
It is true that it is difficult to adapt to changes in the procedure you are used to. However, by using Bridges' transition model and the right tool, the organizational transition management system will ensure the internal psychological process that people go through during change. It may also reassure everyone and make them believe that nothing has changed, despite the fact that there have been a lot of modifications, improvements, and revisions.