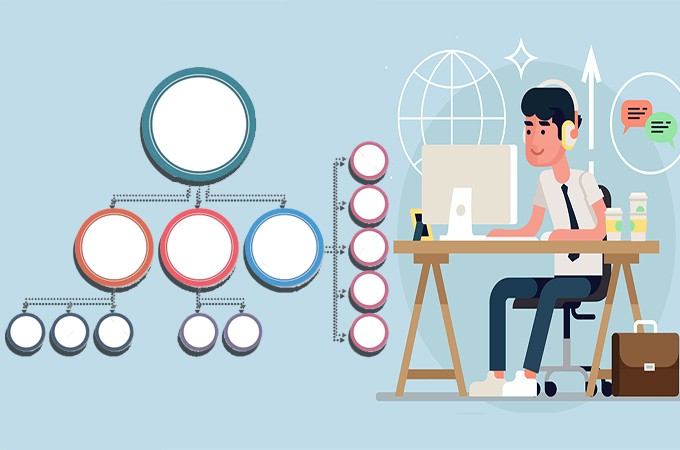 If you are a student or just want to organize ideas and thoughts, a concept map may come to your mind. Well, concept maps are also the best platform to create a plan for essays, and homework or to make review sheets for exams. I wonder if it's very popular with students these days. Sure, you can create a mind map on paper, but a mind mapping app would make a huge difference. If you are looking for a step-by-step process and free concept map makers to get you started, then read through.
Best Concept Map Makers
GitMind (Web, Windows, Mac, iOS, Android)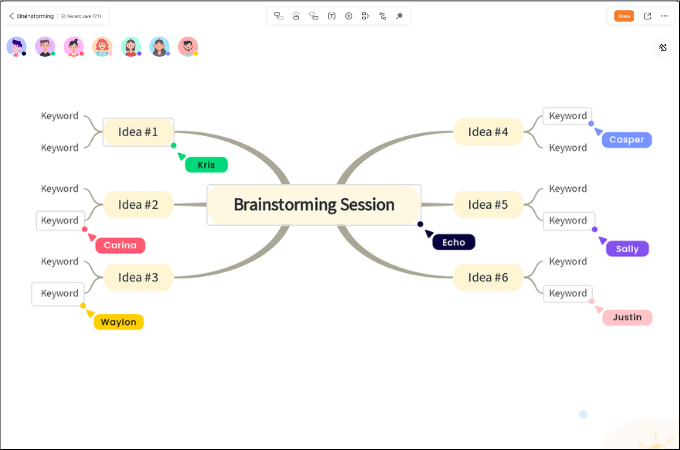 Download
GitMind is an innovative concept map creator that is also one of the best free online graphic organizers. It contains quite a number of customization options providing tools for color, font, and shape formatting. With its relational line feature, you will be able to cross-link ideas to each other. Aside from that, you can use its summary function to label branches to better depict relationships between ideas. Furthermore, GitMind offers real-time collaboration services allowing you and your team to view and edit the same content as if you were in the same room.
It works in browsers, Windows, Mac, iOS, and Android.
Export projects to a variety of formats
View and edit the same concept map in real-time.
MindMeister (Web, iOS, Android)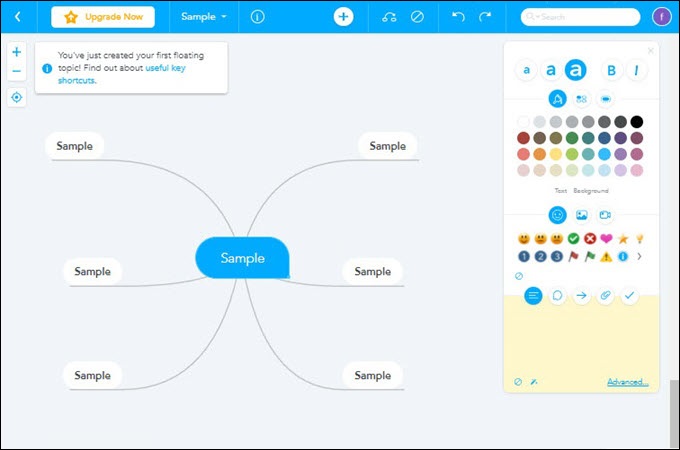 MindMeister is a concept map maker online that allows users to take maps with an unlimited number of people and interact with them in real-time. Since you can only create a total of three concept maps, you can still test out most of MindMeister's capabilities and receive email support from the Meister team. Users will be able to produce a greater amount of concept maps to which they can subscribe. it is one of the features of having paid plans.
Makes a connection to other programs like Confluence.
Both personal and commercial use is free.
The sharing option simplifies map access.
XMind (Web, iOS, Android)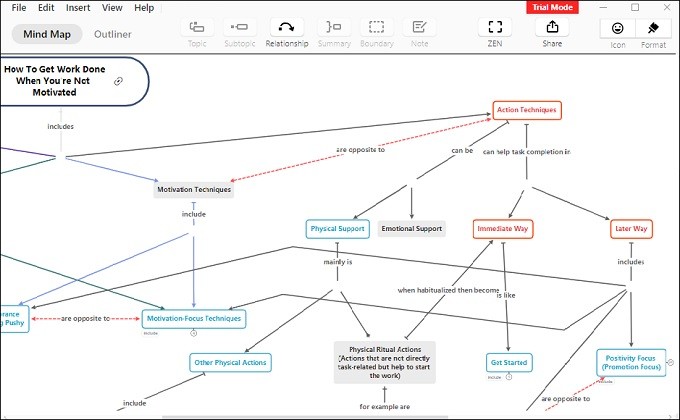 Another software you can utilize to create a concept map with great ease is XMind. This is a free concept map maker featuring share support that enables users to export concept maps to .xmind and image files. In addition, all your data can be embedded in presentation apps including Microsoft PowerPoint, Keynote, and Google Slides. When it comes to accessibility, this app is great because you can sync data across different mobile and computer platforms.
This tool allows you to share in the local network.
Powerful and reliable presentation features.
Its full-screen feature allows users to create a stress-free scene.
Mind42 (Web, iOS, Android)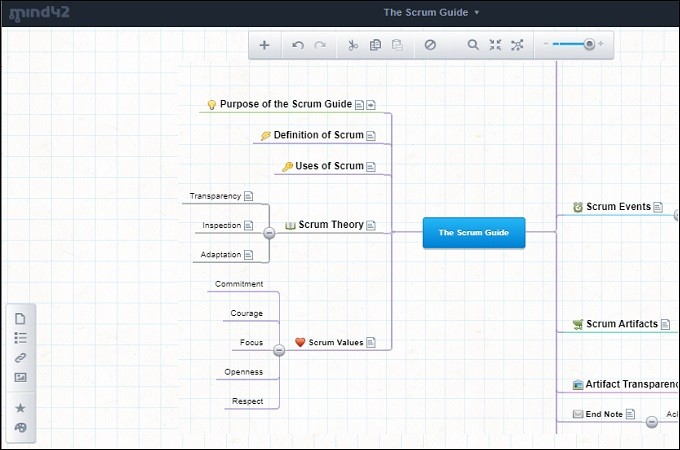 Create concept maps and collaborate on the web with the help of Mind42. This is practical if you want to avoid downloading any extra software. This tool is equipped with useful viewing functions such as zoom, review, and collapsing to keep an overview of your content. It is also worth mentioning that this tool allows you to import and export concept maps from and to other concept map makers free of charge.
Supports a variety of editing methods, including the addition of photographs, and graphics.
It provides numerous situations for network sharing.
The price-value connection is quite competitive.
WiseMapping (Web, iOS, Android)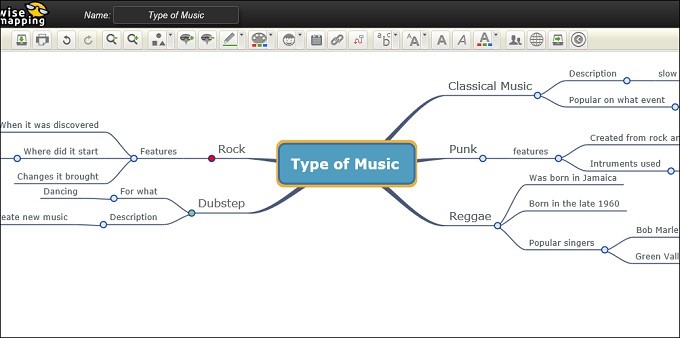 WiseMapping is suitable for both people and corporations and may be used to create and update idea maps. Using this concept map maker online, you may publicly publish your idea maps by embedding them on any website that does not require plugins. Its usage of HTML5.0 and Scalable Vector Visuals technology is one of its most interesting characteristics. With it, you can have clean and fluid graphics animation.
All major web browsers are compatible.
Truly open-source.
It is equipped with vector graphics animation technology.
Freeplane (Windows and MAC)
To give you an opportunity, Freeplane provides a straightforward manner of arranging material. This concept map creator automatically adjusts the location of your idea map's nodes, paragraphs, and headers. Furthermore, you may use its Task Calendaring & Reminders function to create due dates and reminders to enhance your productivity and accomplish jobs on time.
It has a map password for your protection.
Users can add data intuitively.
It offers automated formatting and independent nodes.
Goconqr (Web, iOS, Android)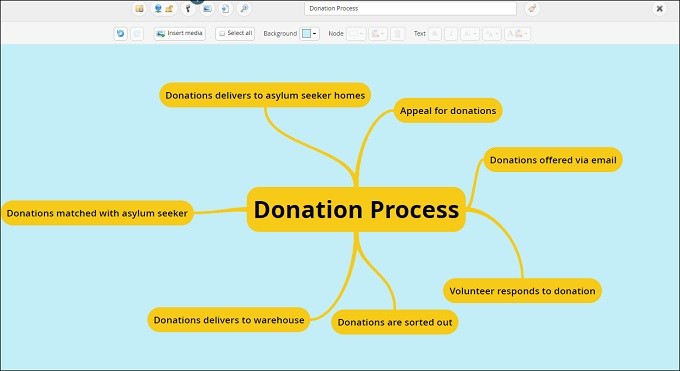 Goconqr offers an interactive learning environment in which users may comprehend and improve fundamental ideas. It can help you increase your visual learning experience whether you are a student or a teacher by providing online study resources such as mind or concept map maker, quizzes, flashcards, and much more. Also, if you need ideas for conceptualizing classes, use thinking maps and illustrate them using Goconqr. Another advantage of Goconqr is that it provides simple access to its active community, which may help you with your studies by gathering diverse study approaches from your study companions.
It's wonderful to be able to share and get thoughts and criticism.
Decent service and simplicity of use in construction programs,
It was a free tool with good integration and a fantastic product.
TheBrain (Web, iOS, Android)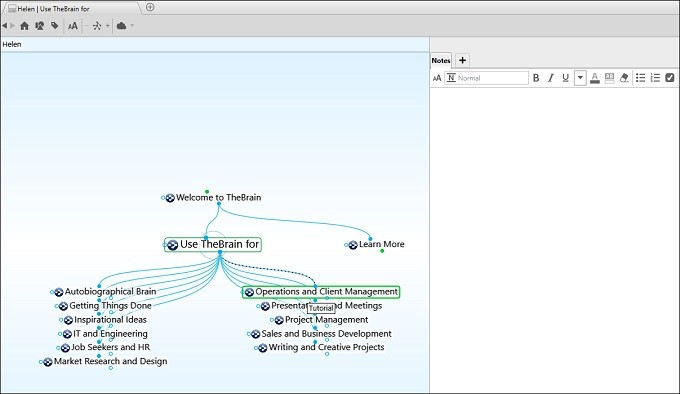 Nothing matches the simplicity of seeing and creating idea maps across all of your devices, which is what makes TheBrain so fantastic. This tool includes a search box to help you easily retrieve information from your idea map. Its dynamic user interface makes capturing and organizing your thoughts easier and faster.
Elements are connected in a visual network meant to replicate the way you wanted.
The interface has similar to a mind map, except any object can become the major issue.
The product enabled data arrangement on the web, bypassing the limits of hierarchical storage and thinking.
Novamind (Web, iOS, Android)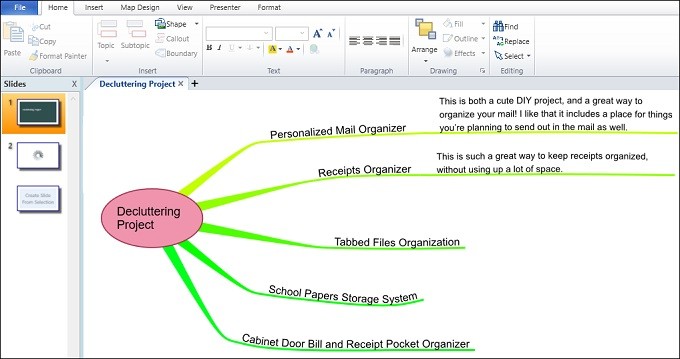 Novamind is another one of the best concept map makers with a wide range of topics. Whether you want your map to seem professional, organic, or fun, the tool can help you achieve your goals. Furthermore, with its spontaneous presentation mode, you may easily display maps. All you have to do is choose a path through your map from beginning to end on whatever issue to talk about, and it will automatically expand and zoom in on the topics to be discussed in sequence.
It has an advanced presenting system.
It's a great method to keep a lot of information in one spot.
Improve the composition and feel of your Mind Maps with ease.
Canva (Web, iOS, Android)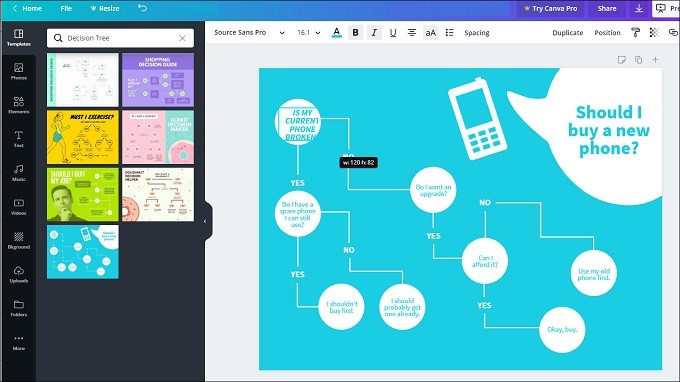 Think you've seen everything? Canva isn't your typical free concept map maker since it combines the advantages of idea organization with a high-quality graphic design editor. It is primarily a photo editing application, with a large library of images, typefaces, icons, figures, and templates. It's thrilling and entertaining to make concept maps with Canva since it motivates you to be creative with all of the intriguing options it provides.
It has a simple interface.
This program allows you to specify the size of your outputs.
Anyone can work with others or create their own design department.
Conclusion
Concept map makers are quite useful for studies since they allow you to freely structure your thoughts graphically. Some of them are free to use, while others require a membership to gain access to premium features. However, if you're searching for a completely free program with full access to all of its fantastic functions, GitMind is worth a try.