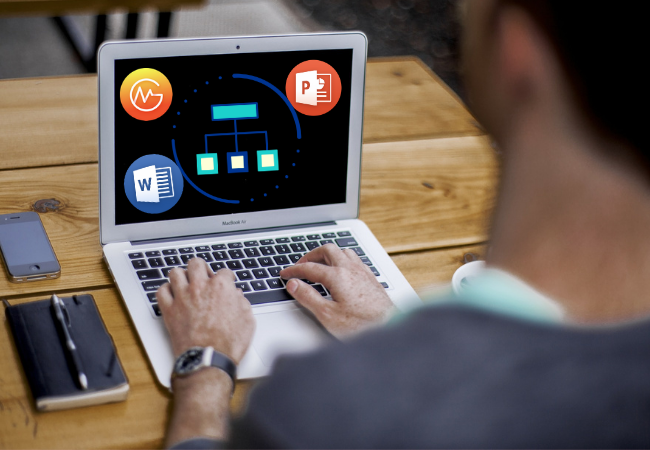 A genogram is a type of diagram that shows the genetic history of a family or lineage. Aside from that, it also details a brief medical history of each members of the family. Although mainly used in genetics, genograms are also useful in child psychology, and socio-cultural fields. On that note, there are plenty of ways to create a genogram using the most common applications that you have on your PC. With that being said, here are the steps to make a genogram using Microsoft Word, PowerPoint and using an online tool as well.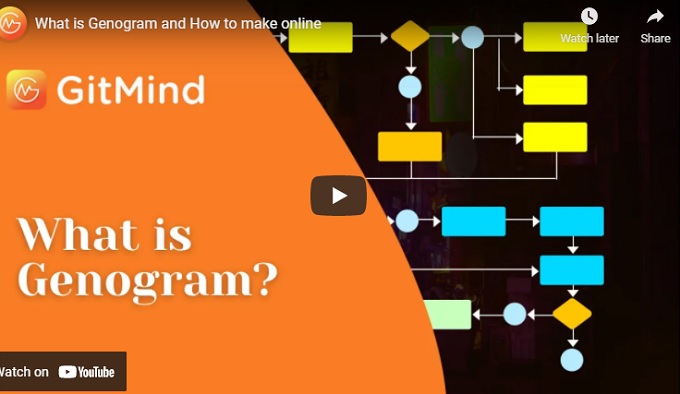 4 Practical Methods to Create a Genogram
Microsoft Word
Microsoft Word is one of the best word-processing software to many. Providing many of the best features that a word-processor can offer is one of its many good features. That is why millions of users across the world prefer it over other softwares. It can be used to produces various types of documents, and can also be used to make a genogram. Though this is not its primary function, it is still good to know that you have an alternative option when it comes to making genograms. Although what you need to know is that there are many free downloadable genogram templates out there to save time. On that note, here are the steps to use Word to start making genograms.
Launch Microsoft Word, and then open a blank page. From the editing screen, click the "Insert" button from the ribbon, and then select "Shapes."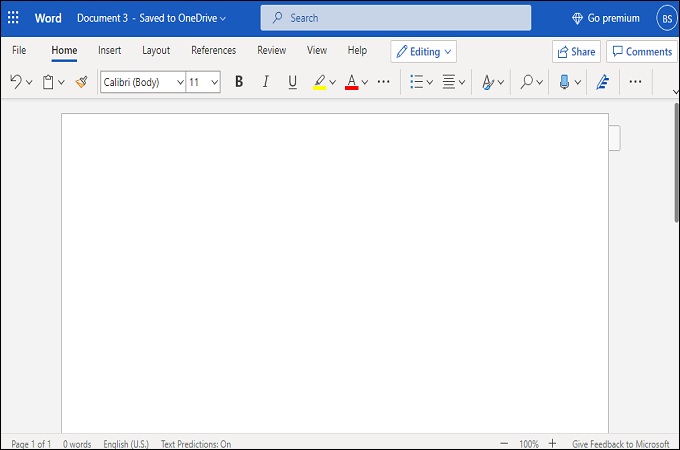 Choose the right shapes that are used for genograms, and then arrange them accordingly. You will also need to add lines to show relationship between each elements.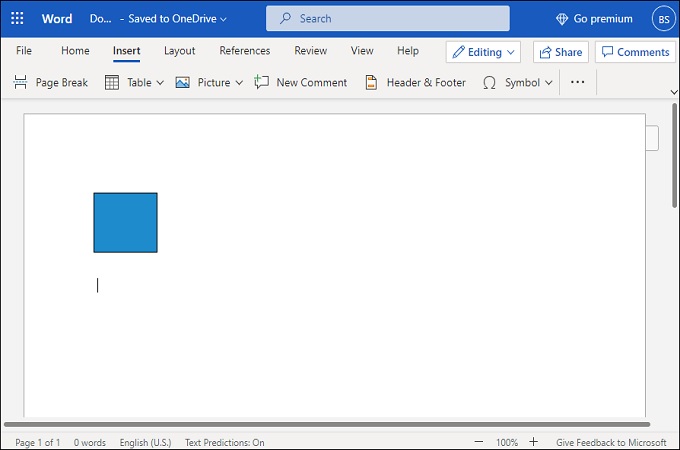 Add the caption and other information such as medical history after editing the diagram. Once done, you can click the "File" tab and then select "Save."
Microsoft PowerPoint
The next tool is not a way to create a genogram online, but by using PowerPoint. Similar to the first tool, PowerPoint is also a part of the Microsoft Office Suite. It is primarily used for making presentation slides and is one of the best in that field. In addition to that, it can also be used to edit genograms from scratch. On that note, here are the steps that you can follow to make one on PowerPoint.
Open a new slide from PowerPoint, and then click the "Insert" tab. Select the shape that represent each elements of the genogram.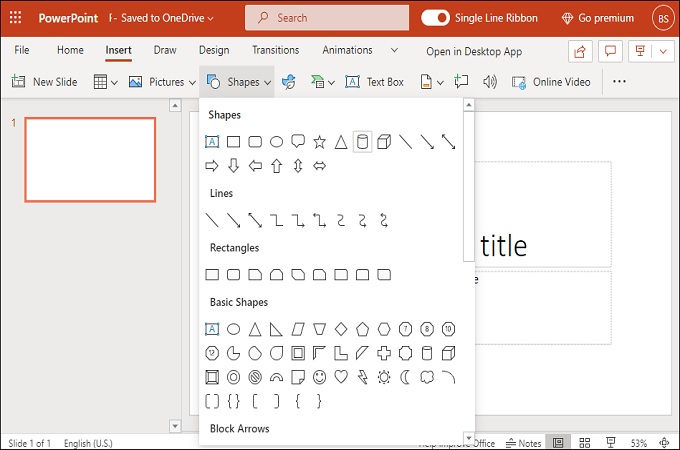 Continue editing the diagram, and then label them with the appropriate data.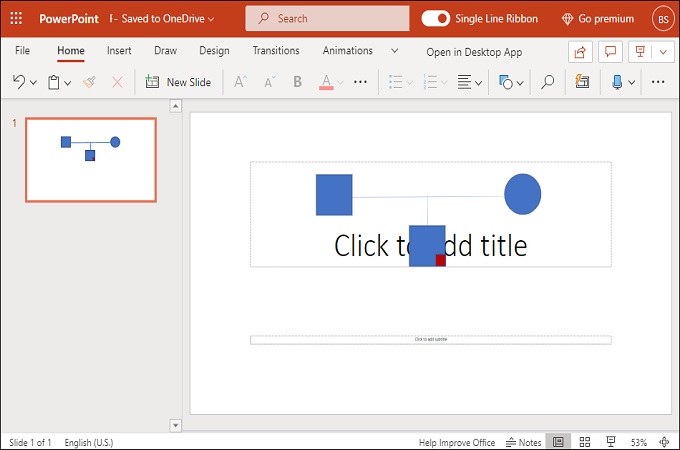 Save the diagram on your PC after editing by clicking the "Save" button from the "File" tab.
Google Docs
When it comes to online word processing, many people prefer using Google Docs. Similar to the Microsoft Word, it has various features that you can use to write documents, and create a genogram online as well. To use Google Docs to make a diagram, follow these steps.
Launch Google Docs on a web-browser, and then click the "Blank Document" page.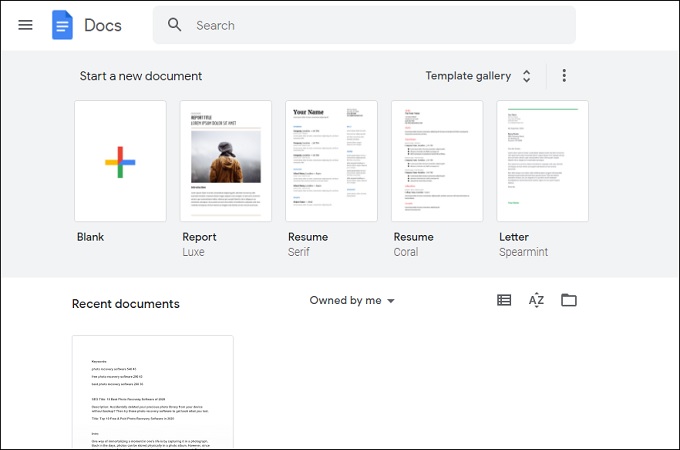 Next, click the "Insert" tab, and then select "Drawing." From the drawing board that will appear, create the genogram by adding in the shapes and elements of the diagram.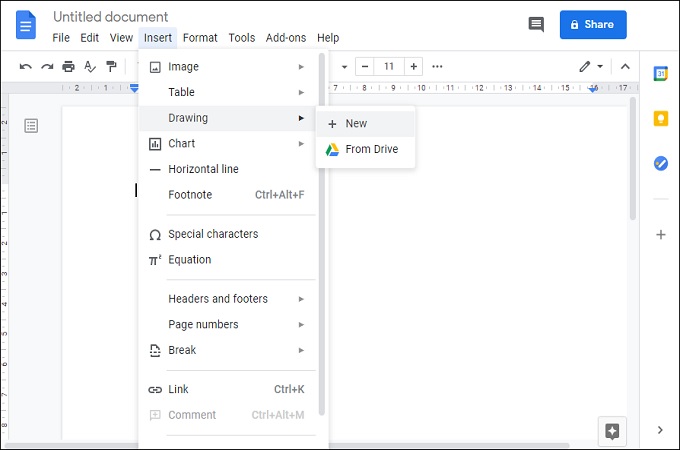 After editing, click the "Save and Close" button and then diagram will be added to the blank page. Save the diagram afterwards by hitting the "Download" button from the "File" tab.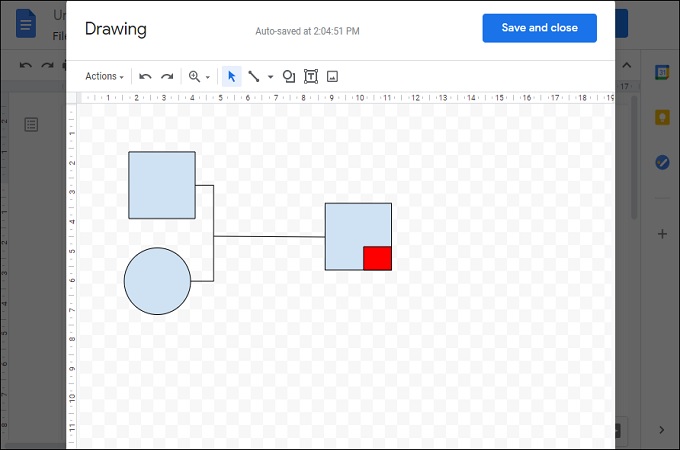 GitMind
As mentioned, we also have a way to make a genogram online and that is by using GitMind. This is a free mind map and flowchart maker that you can access from almost any web-browser. Aside from creating charts and diagrams for free, you are also entitled to use the free templates in its library. You can also work with your friends online using the online collaboration feature. If you want to know how to use GitMind to create a genogram then follow the steps below.
Launch GitMind from any web-browser, and then click the "Get Started" button. Or simply download the tool and install it on your computer.
DOWNLOAD
From the homescreen, click the templates categories on the left-hand side of the screen if you want to use the free templates.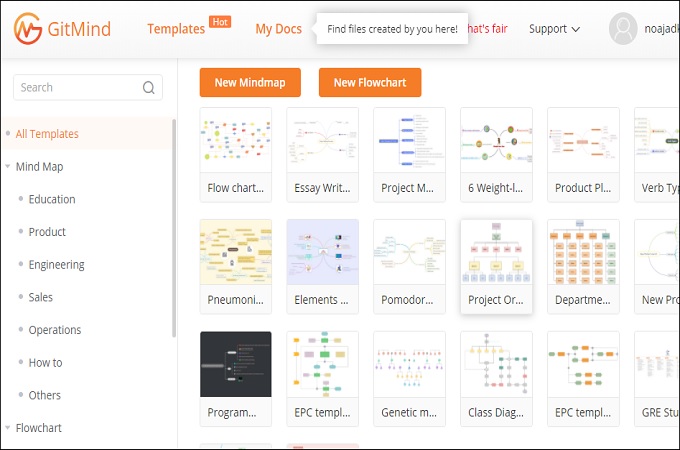 To make your own genogram, click the "New Flowchart" button and then the editing panel will appear. You can start editing the diagram by using the shapes and elements provided to you by the left-hand toolbar.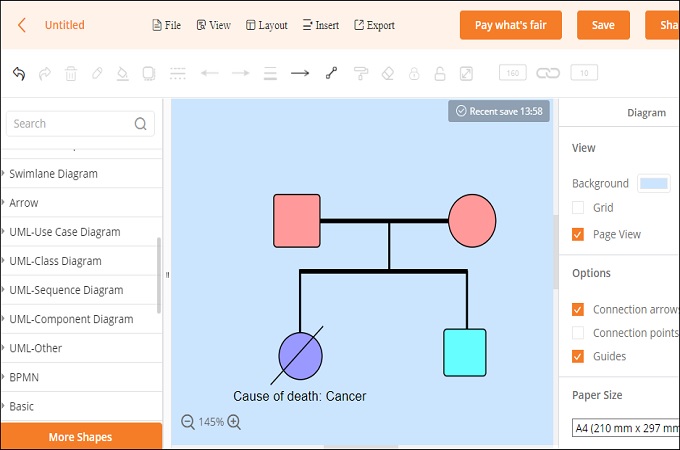 Once done editing, you can click the "Save" button to save your diagram. Alternatively, you can share your creation to your friends by clicking the "Share" button.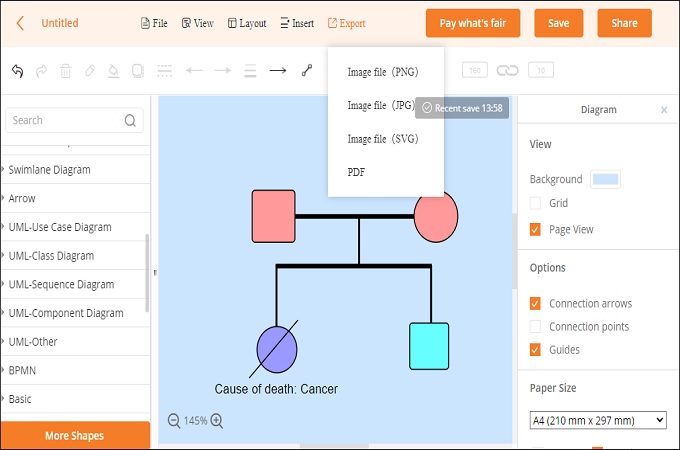 Conclusion
Learning how to make a genogram is a valuable skill that one should possess, if they want to make it big in the field of genetics, and social science. Aside from that, it is very useful in determining potential genetic diseases that one can have in his/her lifetime. To make this type of diagram, all you need to know are the basic shapes, and then you can use the tools above to make things easier.