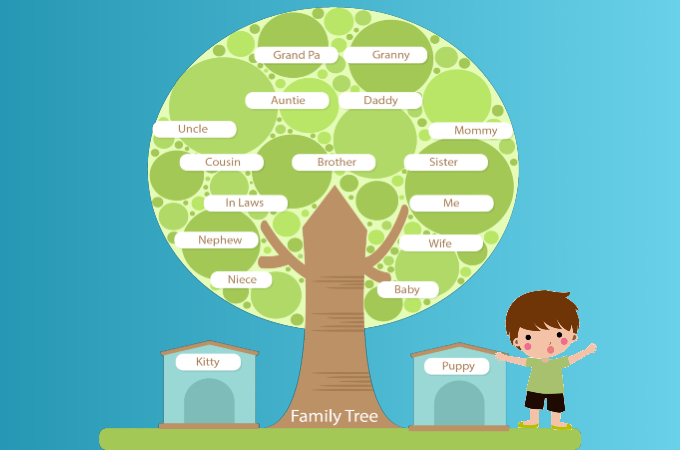 Family trees are a visual representation of one's ancestral lineage. It shows the roots of the entire family and gives us a glimpse of where we came from. One thing to remember though is that it cannot trace your family's genetic history but is possible if you know how to create a Genogram. Simply put, family trees act as our windows to the past and guides future generations to come. Creating one is not as simple as it sounds, especially for extended families as they branch out every year. On the other hand, using a family tree maker solves that issue. On that note, we reviewed 10 of the best family tree makers that you can use.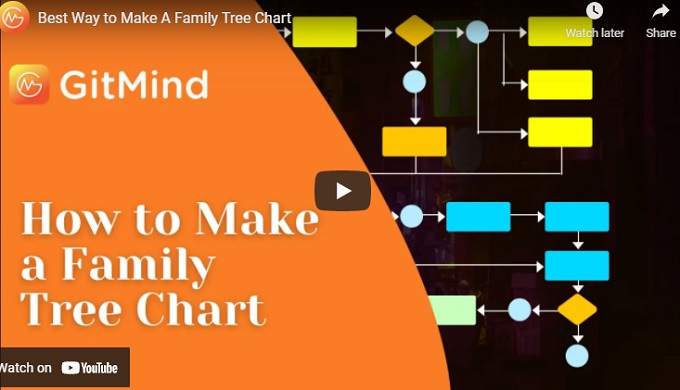 Best Family Tree Maker
GitMind (Web, Windows, Mac, Android, and iOS)
GitMind is a professional chart maker and is the first tool on our list. It provides various templates for different types of charts. Aside from that, you can also create your own family tree chart from scratch using this tool. The advantage of using this online tool is that you can immediately share your work with other online friends and it allows you to collaborate with other family members. You can simultaneously edit your family tree chart for more accuracy. For instructions in using this tool, you can refer to the steps below.
Visit the official website of GitMind and then click the "Get started" button from the homepage. If you wish to use its desktop version, download the tool.
DOWNLOAD
On the next page, you can use a ready-made template or create your own by clicking the "New Mindmap" button.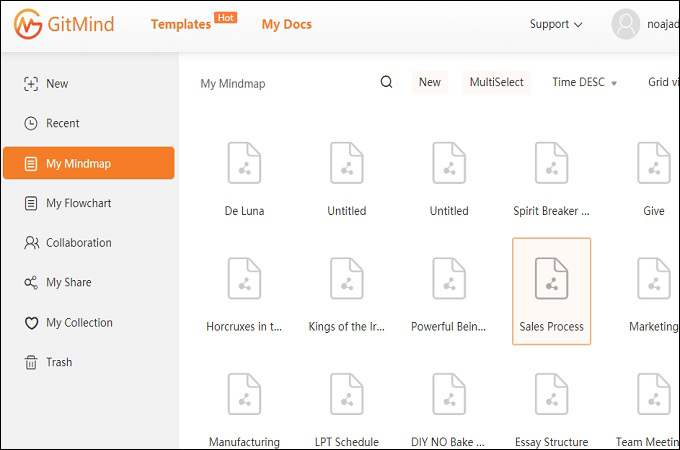 If you chose to create a new one, you would be redirected to the editing panel. Then click the "Layout" button from the toolbar and select "Tree Chart" from the available options. You can now proceed in creating your family tree chart. While editing, you can invite other family members to work with you by clicking the "Collaborate" button from the same toolbar.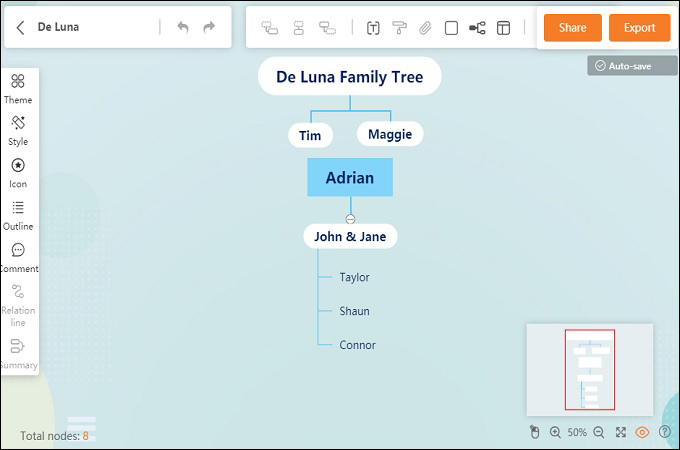 Once done editing your family tree, you can now save it to your cloud storage by clicking the "Diskette" icon. Alternatively, you can save it on your local storage in image format by clicking the "Export" button.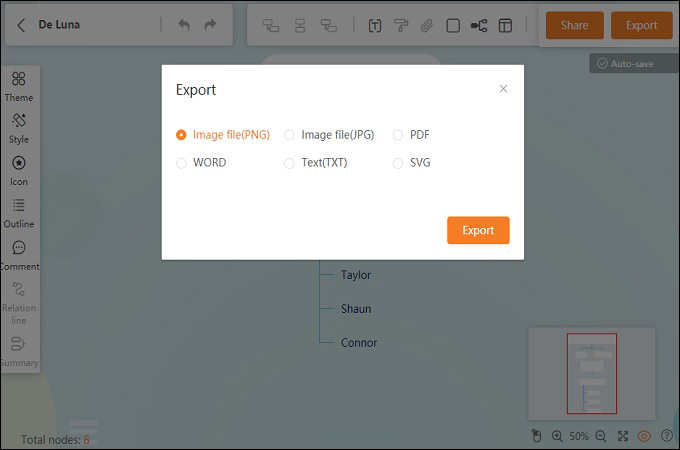 Tips:
You can also take advantage of its AI for mind mapping for an instant family tree guide which you can easily edit accordingly. Just type in the proper prompts and the tool will generate the results for you.
Family Echo (Web)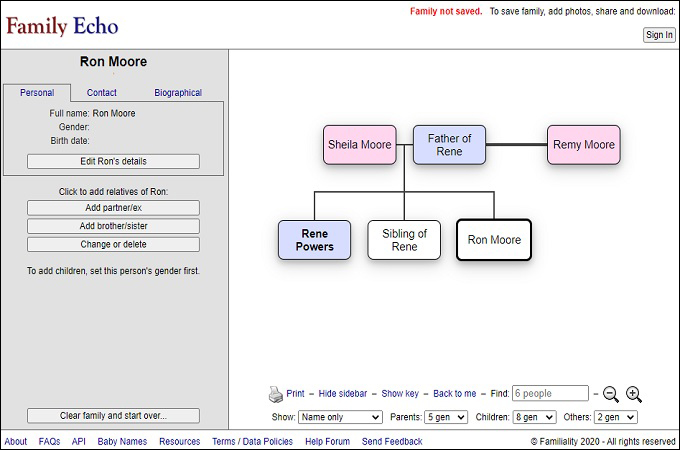 Family Echo's specialty is creating an online free family tree. As a free tool, the Family Echo is reliable enough, but that is all it can offer. So what makes it one of the best family tree maker out there? This tool is one of the easiest to use, as you only need to provide the information needed, and it will automatically arrange your family members for you. This tool's simplicity is what makes it one of the top choices when creating family tree charts.
Easy information editing
Can create ready to print family tree within minutes.
Can add biographical information to each member of the family
Creately (Web/ Windows, Mac, and Linux)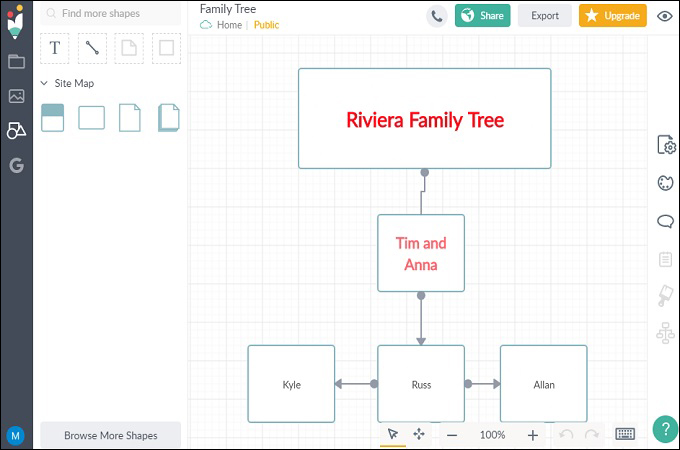 Creately is a professional chart maker that is available online and as a desktop version. Educators benefit greatly from this tool because it can be used to make various diagrams like Venn, storyboards, and others. Creately provides basic features like chart-making under the basic plan for free. However, other features like the "Automatic Online Sync" and "Document Collaboration and Sharing" are only available under the premium version. On the other hand, it is still a great family tree maker.
Offers unlimited private document creation
Has an online collaboration of up to 100 users
Exports files in high-resolution
My Heritage (Web)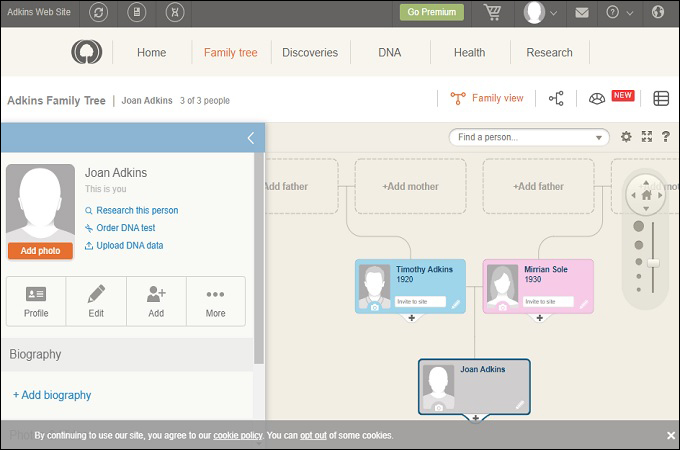 My Heritage, as its name suggests, is a genealogy platform where you can create family tree charts. The interface of the tool is very intuitive, making it one of the easiest tools out there. However, it requires an account with billing information upon registration. Despite the steep pricing, you will get a lot of advanced options like "DNA Matching," "Ethnicity Estimate," and more. In general, it is safe to say that it's an excellent family tree generator.
Automated DNA matching technology
Global Name Translation
Search Connect feature collects questions from users and then provides them as answers to people with similar questions.
Canva (Web)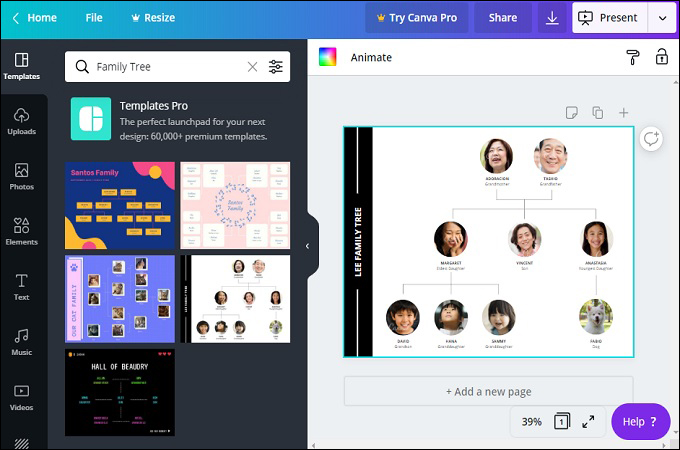 Canva is a diagramming platform that professionals like scientists and genealogists use. It is used to create various charts like a fishbone, Venn diagram, and organizational chart. Canva is one of the best family tree maker on the internet and is one of the easiest to use.
Provides different templates that you can use for free
Has a built-in image editor
Offers online collaboration
Famberry (Web)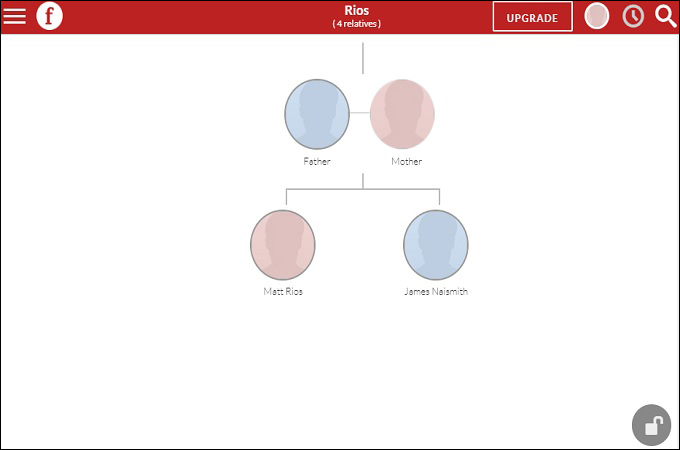 Famberry is one of the most used family tree makers on the internet. It has different features like "Family Circles," "Messaging," and "Calendar" options that you can use anytime. The tool is free to use but offers an option to upgrade that provides added features. Aesthetic-wise, Famberry is on the simple side, as it doesn't allow enhancements options. On the other hand, like a family tree maker, Famberry is undoubtedly one of the top choices.
Lets you add photos to your family tree chart
Connect with relatives via the messaging feature
Mark special life events with the calendar
Lucidchart (Web)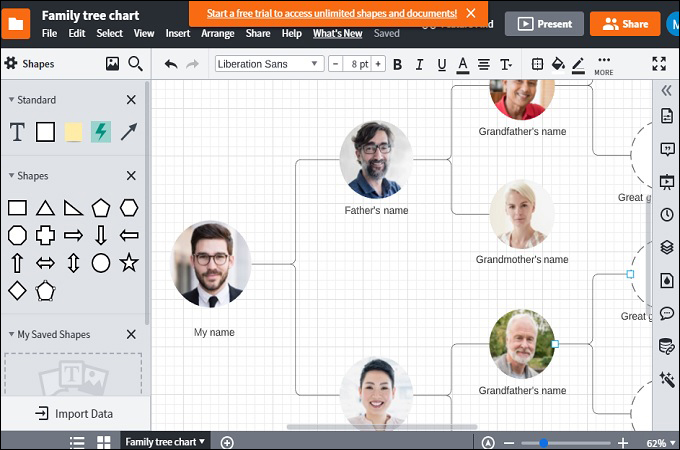 Lucidchart is one of the more popular diagrams and chart tools available online. It provides adequate options and features that are very useful. However, using it will require you to subscribe to its services. As a consolation, it does provide a free trial so you can test out the tool. As a family tree generator, Lucidchart can come in par with desktop tools.
Lots of available templates to choose from
Online collaboration is available
Has a presentation mode for the audience
SmartDraw (Web and Windows)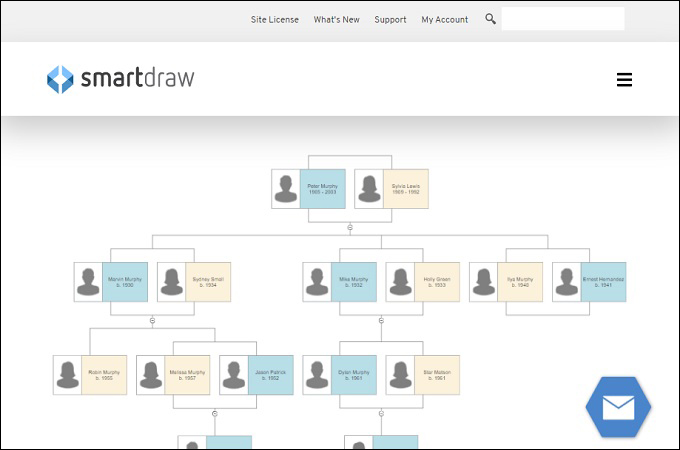 SmartDraw, as its name suggests, is a smart drawing tool that lets you create stunning charts and diagrams. The tool is available for desktop and provides efficient ways to create a family tree. One good thing about it is that it can integrate into the Microsoft Word, PowerPoint, and Excel line of software, which is why it is considered as one of the best family tree makers.
Has an Intelligent Formatting option that lets you build your family tree using simple commands.
You can customize the free templates within SmartDraw
XMind (Windows, Mac and Linux)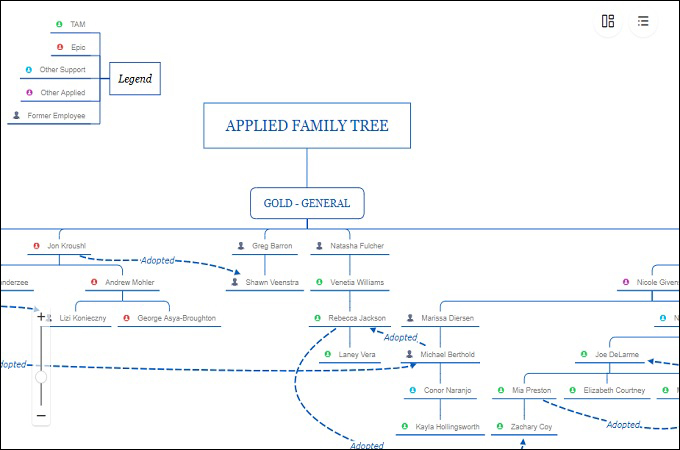 XMind is a desktop tool that provides chart templates that you can edit. It is perfect for creating a family tree because of the simplistic editing panel. You can also add aesthetic enhancements if you want. XMind provides the "Topic free Positioning" and "Topic Overlap" option for free. If you are looking for a desktop family tree maker, then try XMind.
Built with a Presentation mode
Compatible with Office and PDF documents
Has a Gant View feature
Visual Paradigm (Web)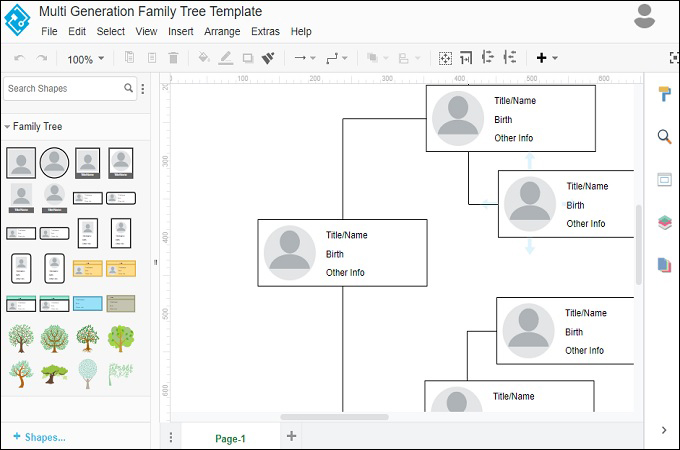 Visual Paradigm is the last tool on the list. It's an online diagram maker compatible with various web browsers like Chrome, Safari, and Firefox. It utilizes the drag-and-drop method of creating family trees. You can make your chart, or use the available templates within the tool. It has established itself as one of the best online family tree generators out there. That is why we are confident that you will not have any hard time trying it out.
Compatible with major web-browsers
Free to start
Offers more templates compared to other online tools.
Conclusion:
Not all family tree makers were created equal. Some only provide basic features, while some let you visually enhance them. However, as mentioned above, each tool has their own strong points. On the other hand, if you want to use the best family tree maker among the tools above, choose GitMind for a hassle-free experience.