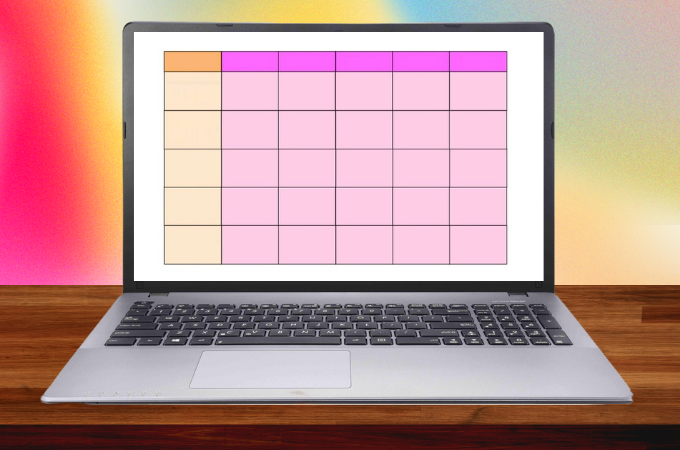 Identifying consumer ideas is difficult whether you are a businessman or work in the marketing department. You believe you have anticipated their needs and requirements, yet new technology, preferences, and purchasing trends develop. In that instance, creating a customer journey map template is a good strategy. Understanding the process as well as its impact on customer interactions also allows a company to prepare to bring customers to a sale. That being said, this article will educate users about the consumer journey, including what it is and how to map it.
Free Customer Journey Map Example by GitMind
Types of Customer Journey Maps and Examples
There are no journeys that are similar. It's something you are already aware of, yet it needs repeating. This is one of the reasons why there isn't a single exceptional customer journey map example. The optimal customer journey map for any particular case will be determined not just by your consumers, but also by your service or product, your organization, and the objectives you want to accomplish by establishing a template. On that note, written below are the types of maps you can use.
Current state customer journey maps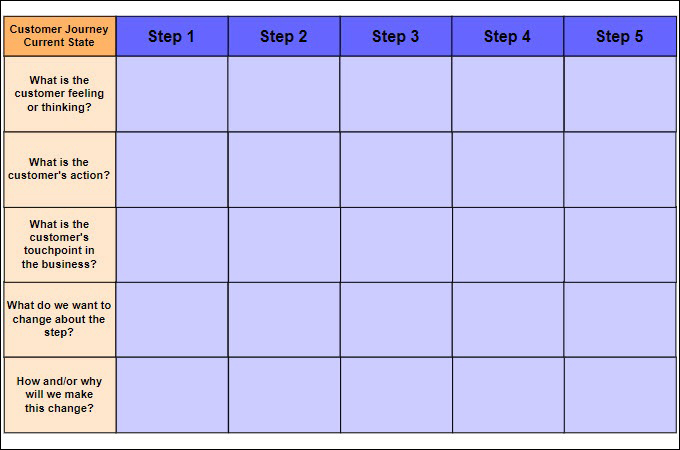 Edit this example
When the objective is to discover existing pain spots and build a shared view of the final consumer experience, present state mapping is an effective strategy. A present state journey map template, or at least that study necessary to build one, is also a great beginning point for a possible future chart, that focuses more on desired customer experience.
Future state customer journey maps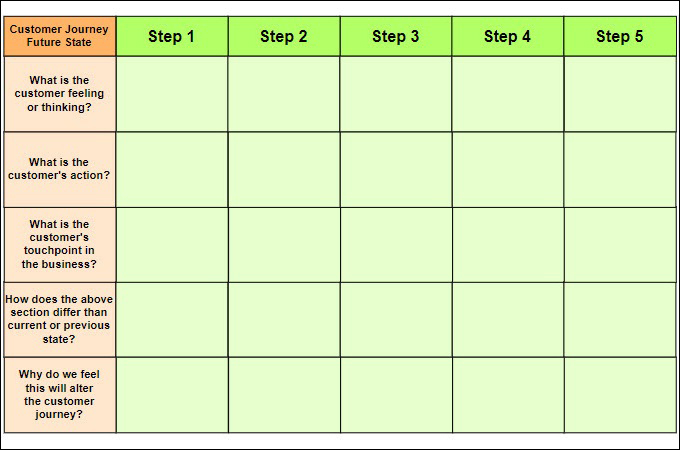 Edit this example
While present state maps examine the user experience as it now exists, future state maps examine what the customer experience should indeed look like in the future. Although facts such as that included in a present state map are a vital input, future state travel maps also entail some creative conjecture and interpretation. In contrast to experiences and reactions, these customer journey templates focus on client hopes and desires for the future.
Day in the life customer journey maps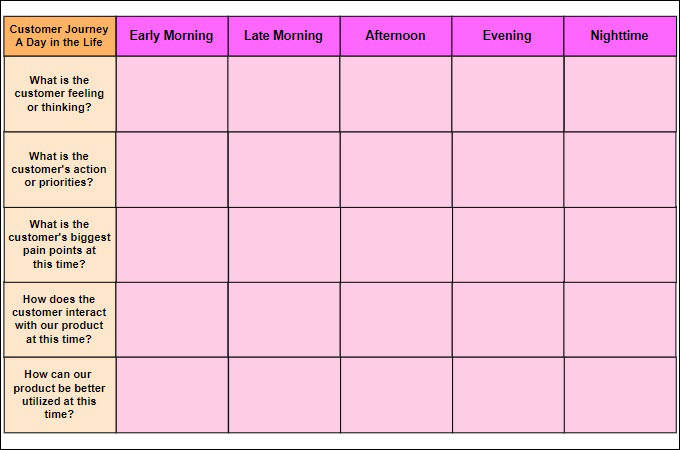 Edit this example
Based on the customer journey map template, a day in the life map allows you to view your customer's entire normal routine with family, transportation, work events, afternoon coffee, etc whether the events are linked to your firm or not. It should be arranged in chronological order.
Importance of Customer Journey Mapping
One of the advantages of using a customer journey map example is that it helps you to refocus your firm with an inbound approach. You also may create a new target client group without fully comprehending the customer journey, you most likely do not fully comprehend your clients' preferences of consumers. Finally, it enables you to provide proactive client service.
How to Create a Customer Journey Map
If you truly want to construct a customer journey map, GitMind can assist you; it can make your user journey mapping process very effective, regardless of the sort of customer journey map you want to develop. Each of the particular stages will be covered below. Lastly, this application includes a variety of flowcharts and diagrams. You can get started fast with the elements in its collection. These features can very helpful while constructing diagrams.
Go to the GitMind official website to get started. then click the "Get Started" button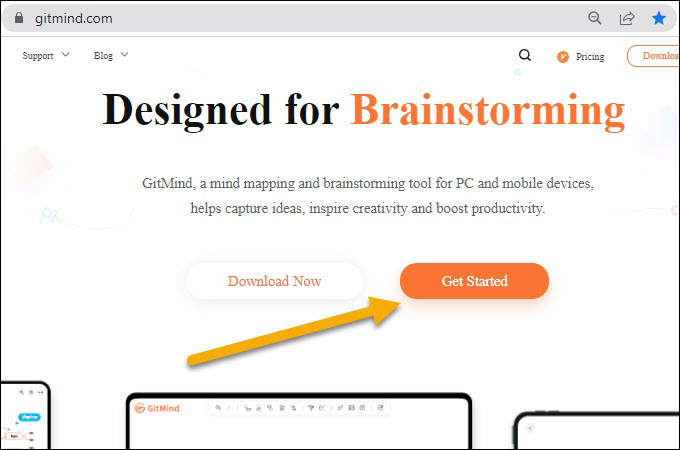 By selecting the "Flowchart" button, you can begin constructing your customer journey map example.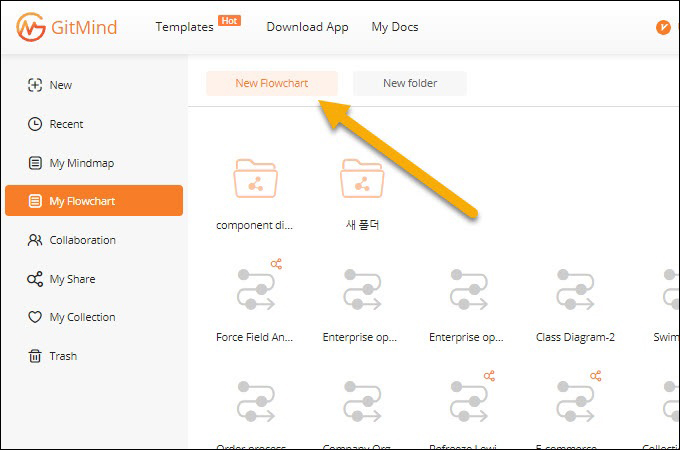 Choose your preferred layout and begin inserting data into each node.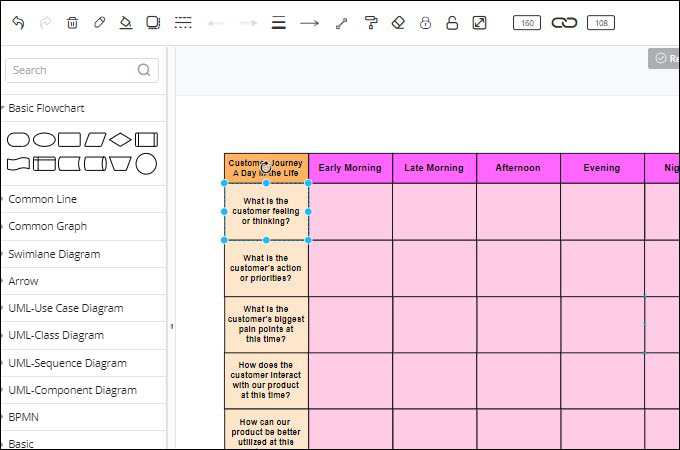 When you're done, simply click the "Save" button to save your changes.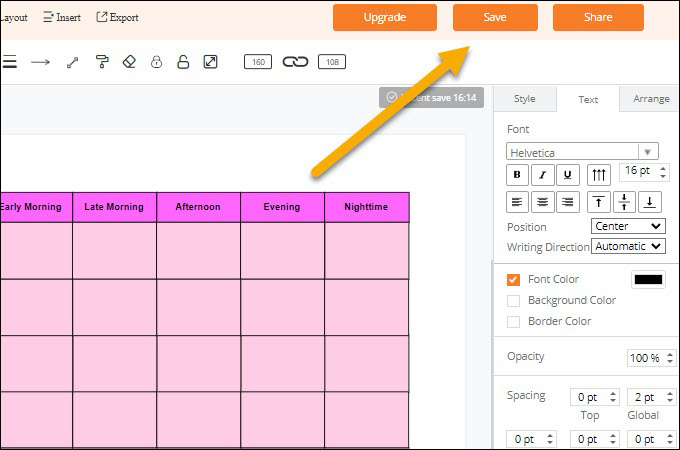 Conclusion
Overall, a customer journey map template is the most efficient method to visualize this information, even if you're Enhancing your user experience or looking into a company's growth potential to meet a client's unidentified desires Use the free templates in this article to begin planning your company's future customer success.