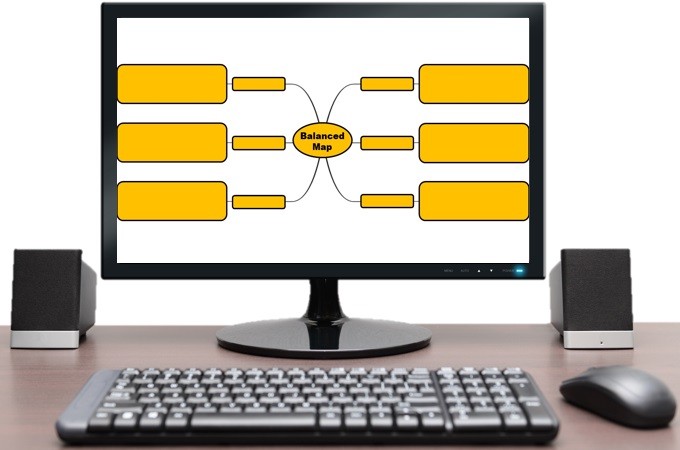 When presenting your ideas, it is better to present many sides of a certain topic. This kind of presentation will make your content less biased. With that reason in mind, you can use a balanced map. It is a visual presentation of a certain topic where information is divided equally. Keep in mind that these maps are better for presenting the pros and cons of a certain topic. Moreover, there are several ways to make a balanced map, especially on the Internet. Here are some of the mapping tools that you can use to make balanced maps.
How to Make A Balanced Map
GitMind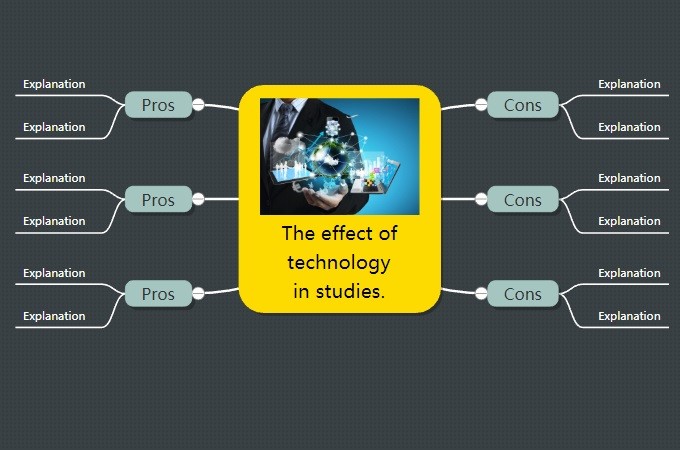 It is a tool that is used for making balanced mind maps online. This free mapping software can be used by anyone with no restrictions at all. In addition, it has several features that will help you make your own balanced maps. It is also characterized by a user-friendly interface, even for first-timers. And even if you forgot to save the map, as long as you logged into your account you can retrieve it with its auto-save function. Furthermore, it has ready-made layouts for different kinds of conceptual maps. Here are the important steps that you need to know to run the tool.
Go to your browser and visit its official page. Then, hit the "Get Started" button if you want to use its web-based tool. Or, download the program for its desktop version.
DOWNLOAD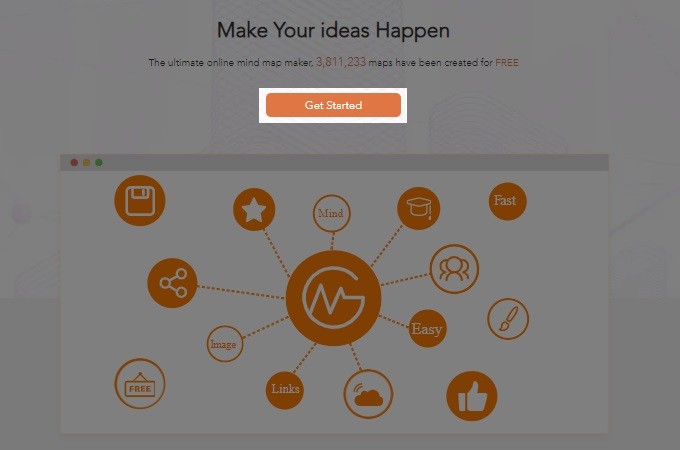 Proceed to the layout options and choose the balanced map layout.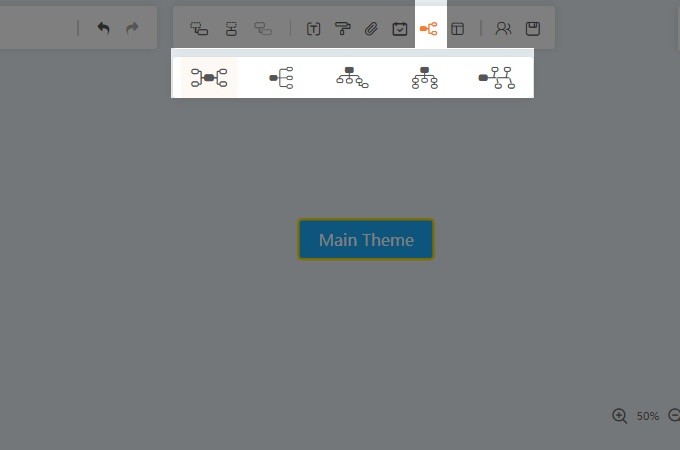 Double click the main theme to change the text. To add nodes click "Enter" and to add subnodes click "Tab".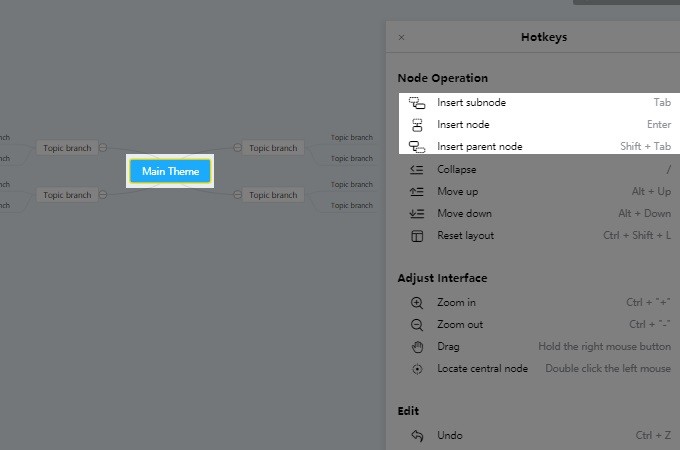 If you want to change the text size, style, and color you can make use of the text editing options on the top of the interface. Besides the text editing options are the insert options that you can use to add hyperlinks, images, and comments.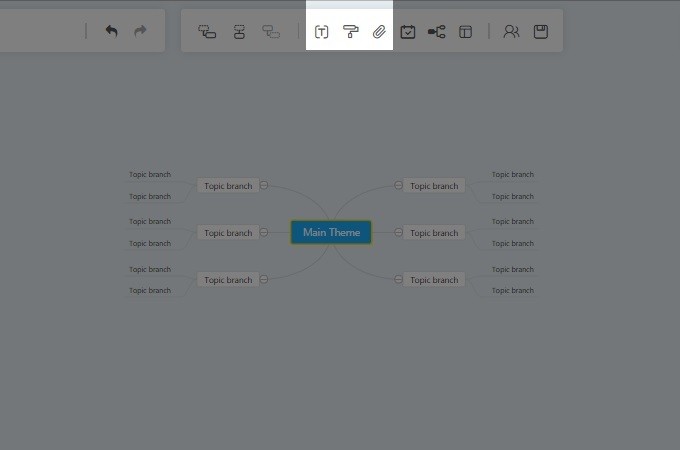 Once done, click on the Export option above to save the file as an image.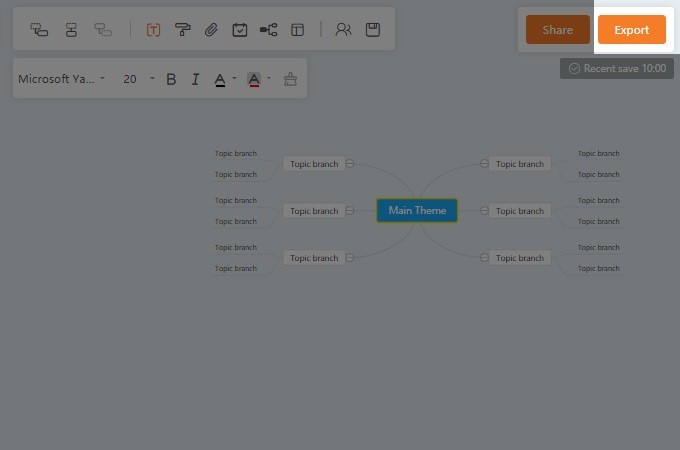 Smartdraw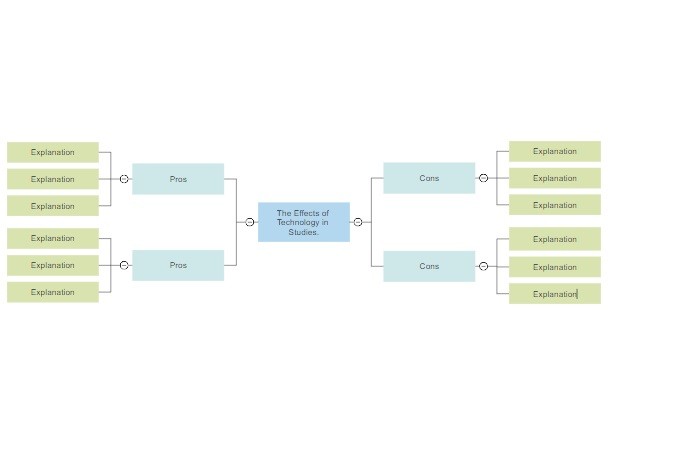 It is a great mapping tool that will definitely help you to design a balanced map. Moreover, this software can be run online too. And though it is not completely free, it offers a free trial for first-time users. It has a rich interface that gives you many options to choose from. It's quite different because you can see a paperlike background that you can use to estimate the amount of information that will fit if you want to print them out. Furthermore, it has two versions; web-based and downloadable software. Here is how you use the tool.
Launch the page and choose if you want to use it online, click "Start Now", or download it as a software click "Download" then logged in.
Once done, it will bring you to the pre-interface of the software to choose your desired layout.
Then the interface will pop up and you can start making your balanced maps.
You can use the different options in the interface to edit the appearance of your map or to attach files on the map.
Once done, click on the Export option to save the file.
Coggle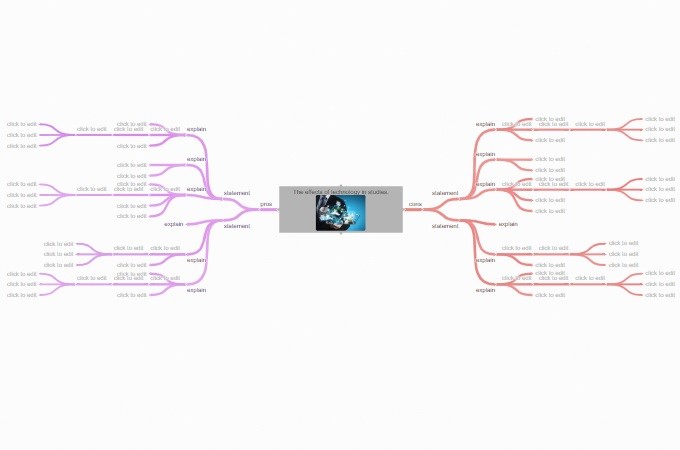 This is an online tool that can be used as a balanced map generator. It is very easy to use and is recommended for first-timers as well. It has a plain interface that extends endlessly. You will notice that it has only one layout, but it can hold so much information. Here is a list of steps on how to use the tool.
Open the interface and input your topic on the "Click to edit title".
Click the "+" sign beside the main plate to add equal branches to both sides.
Edit the branches with the necessary information. Furthermore, you can edit text formatting, insert hyperlinks, add images and search icon on each branch.
For other hotkeys, you may check on the "?" button below.
Once done with the balanced map, click on the download button to save the file.
Conclusion
The tools mentioned above are just a few of the many mapping software programs that you can find online. Anyone can use them, especially teachers and students. These software programs can help make a balanced map, which can be used as a guide for a better presentation. They say that if you know how to balance things, you will never go wrong. Well, it's the same with a balanced map for a balanced presentation. It can be used in several ways; it is up to you where you want to use it.