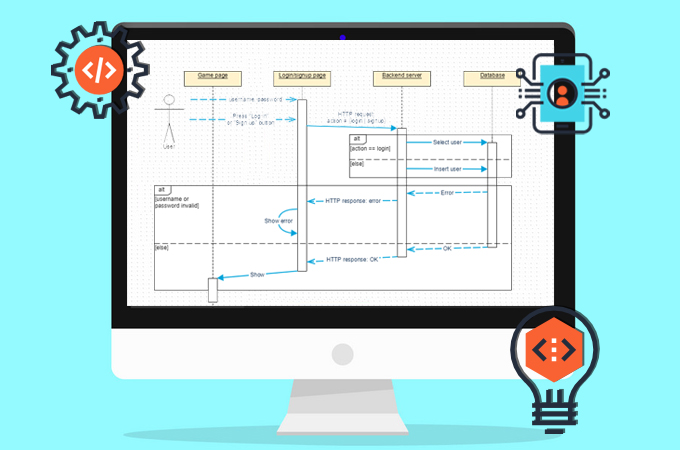 UML Diagram or Unified Modeling Language Diagram is a collection of diagrams to help you visualize a software program. Thus, these diagrams are a combination of activities and action sequences that focus on time period specific processes. We suggest these great free UML diagram tools to help you make use of UML diagrams for your convenience.
Best Free Online UML diagram tools
GitMind
Score: 4.8 / 5
Pricing: Free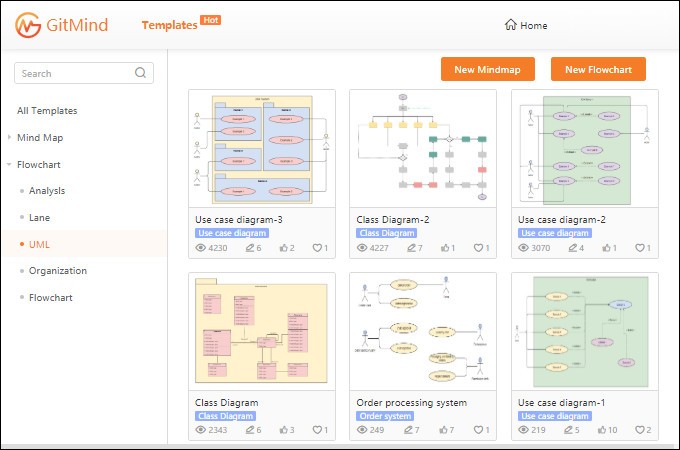 Download UML Examples
Transform simple ideas into comprehensive and interactive content. GitMind is an excellent online platform where you can create different diagrams including UML for free. Using this as your daily UML diagram creator gives you access to customizable templates that are also available to help you make UML diagrams quickly and simply. Moreover, it has a friendly user interface that displays editing features for a hassle-free editing experience.
DOWNLOAD
Visual Paradigm
Score: 4.1 / 5
Pricing: Free; $4 for a starter plan; $9 for advanced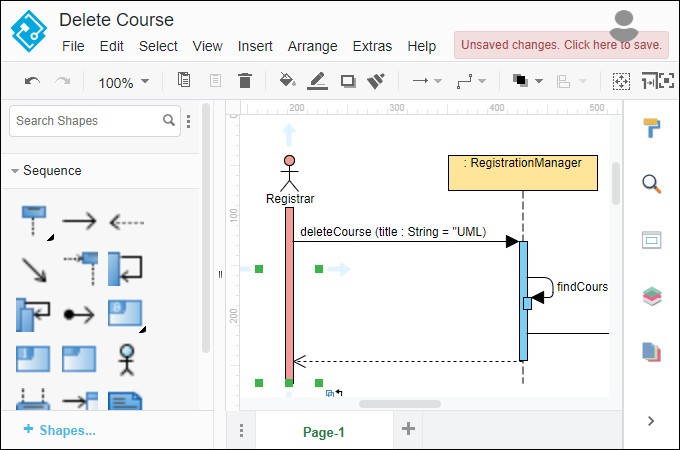 Another intuitive and powerful UML diagram software is Visual Paradigm. You can save time and effort by choosing from one of its built-in temples to get started. Another interesting feature is that it shows you the editing components whenever you hover over the interface.
Violet UML editor
Score: 4.2 / 5
Pricing: Free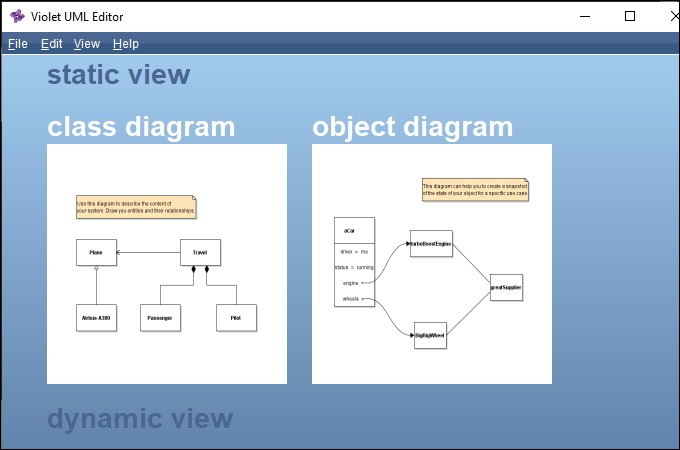 Violet UML Editor is another UML diagram tool that is very easy to learn and to use. It is a cross-platform tool intended for students, developers, and authors who need to make UML diagrams quickly. The good thing about this tool is that it is a portable program that you can copy to your flash drive or any device, so you may take it with you whenever you need to create diagrams without any complicated installation process.
Software Ideas Modeler
Score: 4 / 5
Pricing: Free; starts at $68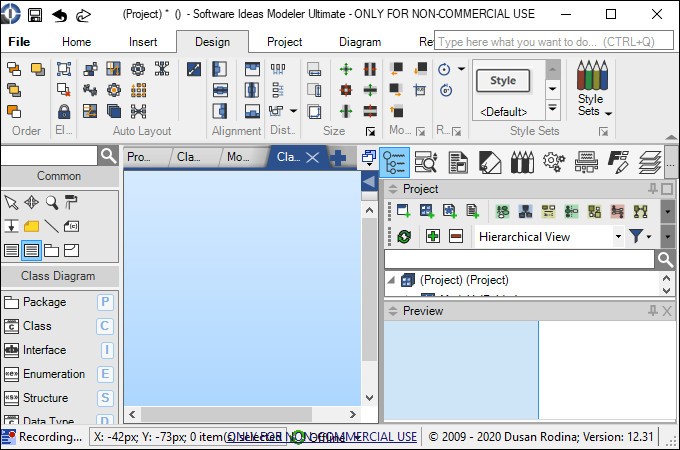 The next UML diagram software worth using is Software Ideas Modeler. This features quick and easy drawing tools to help create documents such as PDF and RTF, designing and styling options, Source Code Generation like C++, Java, and more. Moreover, depending on the template you've selected, you can insert images and any other objects to your diagram. Just simple drag and drop them in the editing area.
UMLet 14.3
Score: 3.8 / 5
Pricing: Free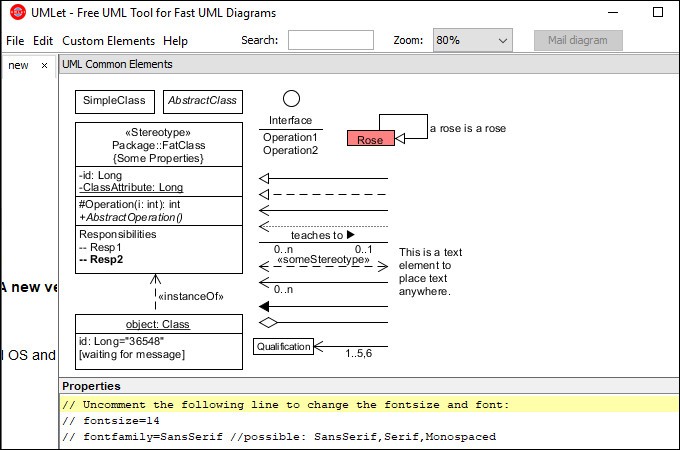 The list of UML diagram tools is not complete without UMLet 14.3. This is an open-source built-in application for Windows that will help you make UML Diagrams for free. Its main features include built-in temples, and it allows you to build a sequence and a diagram of your activities from plain text. Meanwhile, it supports exporting different file types like eps, pdf, jpg, SVG, and clipboard.
ConceptDraw Diagram
Score: 4.6 / 5
Pricing: Free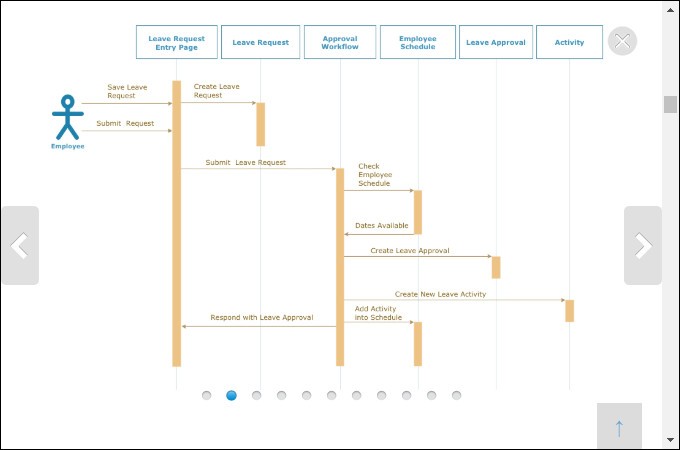 ConceptDraw Diagram is an impressive UML diagram creator accessible on both Windows and Mac. This awesome tool is well suited for UML diagrams as it offers a number of solutions with vector stencils and templates for any project you need. Another good thing about this tool is that you can use GIF images to have an animated slide on your drawing for technical purposes.
Visio
Score: 4.8 / 5
Pricing: Free; $13/ month, $299 for standard, and $589.99 for Professional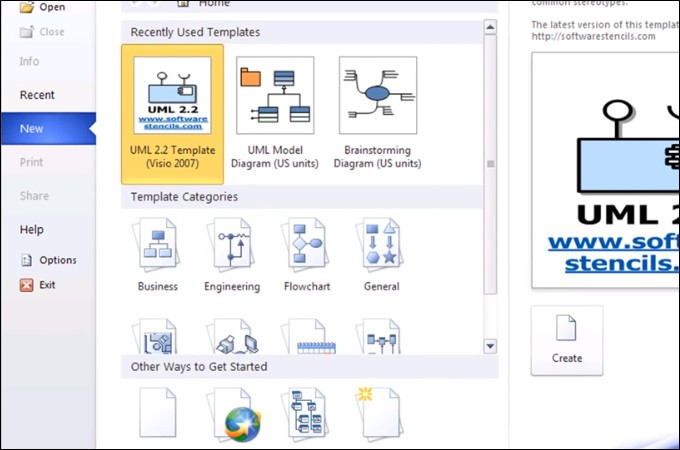 Visio is a professional UML diagram software you may use in creating UML diagrams. It offers templates and modern UI. Thus, this feature can bring your diagrams to life with data icons, overlays, graphics, and colors for better visualizations.
Umbrello
Score: 43.7 / 5
Pricing: Free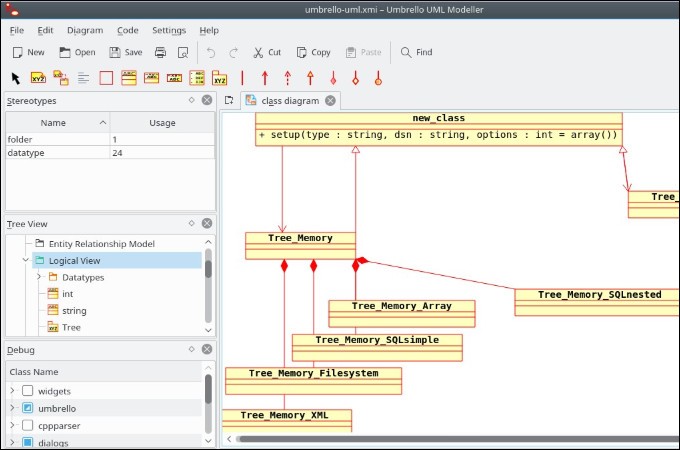 Umbrello allows you to create diagrams in a standard composition to document or design format. Similar to other UML diagram tools, it supports sequence diagrams to help you show the order of the interaction and how the operations are carried out. Moreover, it also supports a number of code generators such as ActionScript, Java, Javascript, Pascal, etc.
Conclusion
These are the best free online UML diagram tools available. Each tool offers its own unique features for you to choose from. Meanwhile, if you are looking for the easiest and a totally free tool, GitMind is the best for you.