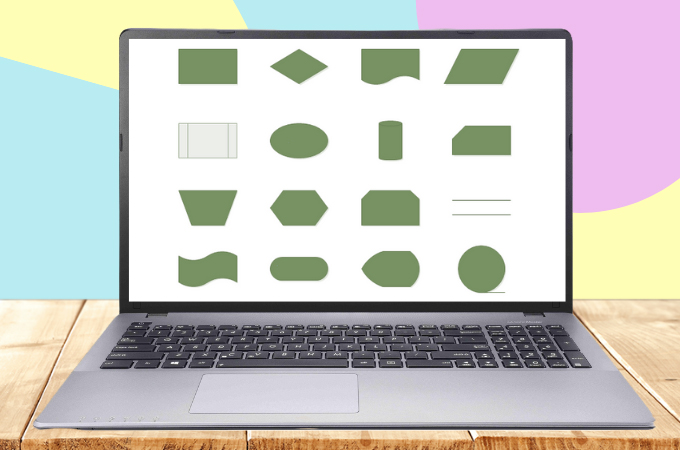 Various shapes of flowcharts are used to create different types of flowcharts. Each flowchart symbols has its own meaning and the context in which it should be used. Whether you want to analyze a flowchart or create your own, understanding the basic characters and what they symbolize will make things much easier. Here you can find flowchart symbols ranging from basic to advanced that are widely used in practically every flowchart. Having said that, you can continue reading below to find out what shapes you may use in your flowchart.
What are the Flowchart Symbols, Types, and Shapes
Definition of Flowchart Symbols
Flow chart symbols make use of specific shapes to show various sorts of actions or phases in a process. Lines and arrows depict the order of the stages as well as their connections. These are flowchart symbols, they are a very intuitive way to describe processes. As a result, you don't need to be concerned about the regulations and standards of all the chart symbols in most circumstances. In reality, a simple flowchart made up of only rectangular blocks and flowlines can already do most tasks.
Basic Flowchart Symbols for Creating a Flowchart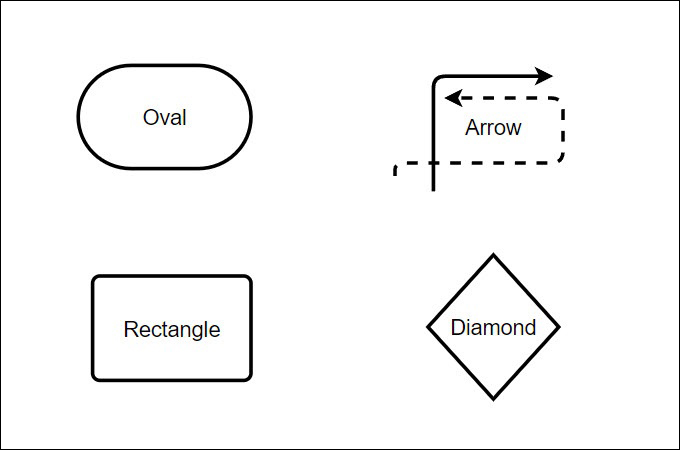 Knowing the most popular flowchart symbols and norms will help you a lot whether you're attempting to understand or create a flowchart. We've included the basic flowchart shapes you need to know.
Oval – The oval often known as the terminator, is one of the important flowchart symbols. In fact, it represents the beginning and conclusion of a process.
Rectangle – Once you've begun flowcharting, the rectangles are your go-to symbol. It symbolizes any step in the process you're charting and is the flowchart diagram's workhorse. Rectangles may be used to represent process phases such as fundamental tasks or activities in your workflow.
Arrow – Based on the definition of flowchart symbols, the arrow directs the observer all along the flowcharting process. while there are many various sorts of arrow tips to pick from, It is advised to stick in one or two for your whole flowchart. This maintains your diagram neat while also highlighting certain phases in your procedure.
Diamond – These flowchart shapes represent the stage that needs to make a decision in order to go forward. This might be a binary, either-or decision, or a more complicated decision with numerous options. Make certain that your diagram includes every feasible option.
Intermediate Advanced Flowchart Symbols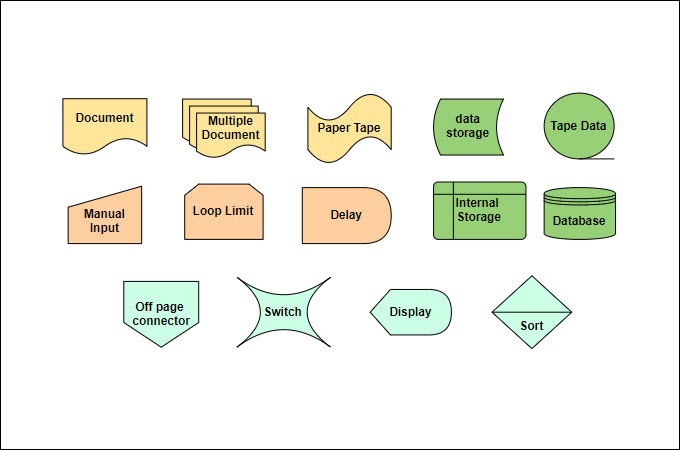 Flowcharts are composed of a series of activities, information, operations, and/or products. They represent where data is input and produced, where information is kept, what choices must be taken, and who must be engaged. These intermediate flowchart symbols, in addition to the fundamental flowchart standards, rules, and symbols, can enable you to explain your process in greater detail.
Data Symbols – Data symbols indicate where the data in your flowchart is kept
Document Symbols – The single and multiple document symbols indicate that your flowchart has extra points of reference.
Input & Output Symbols – These flow chart symbols indicate when and how data enters and exits your operation.
Merging & Connecting Symbols – Using accepted merging and connection symbols makes connecting flowcharts that span numerous pages easy.
Use GitMind in Creating flowcharts and Diagrams
GitMind may be used to create professional-looking flowcharts and diagrams. But first, consider changing your flowchart symbols based on your demands, such as their fill color, line thickness, visibility, and so on. This method will help you organize your viewpoints and resources. It also can help you manage projects, corporate entities, forecasts, and idea generation through the use of flowcharts, mind maps, organization charts, analytical charts, and more. Having said that, you can follow the few simple steps below to learn more about creating flowcharts and diagrams using this powerful tool.
Go to GitMind's official website and click the "Get Started" button.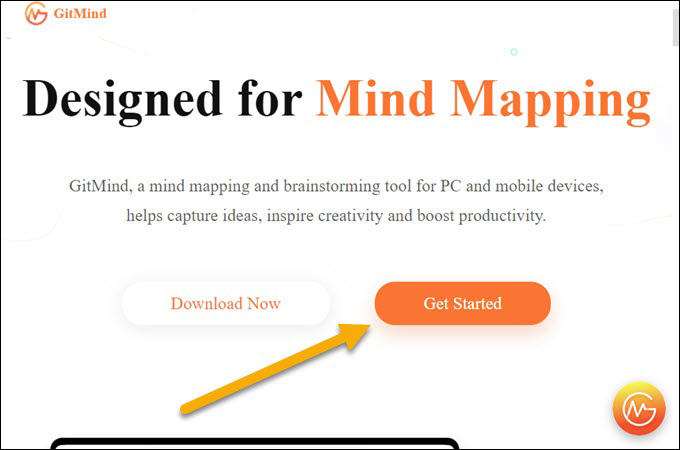 Choose the "Flowchart" tab, then choose a template and select the flow chart symbols you want to use, and they will appear in the tool's center interface.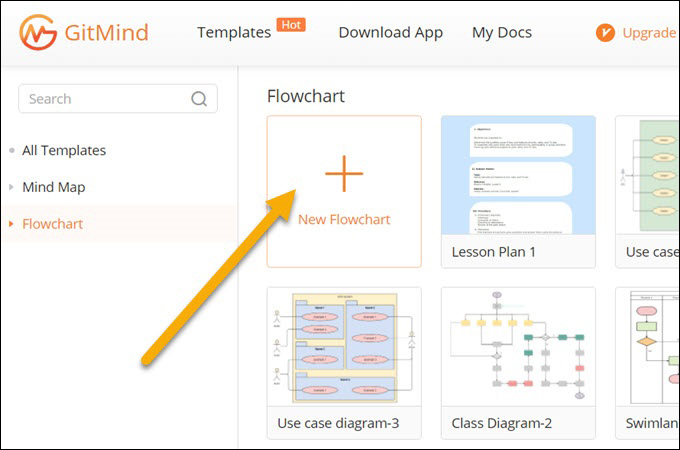 Then, you can start modifying your elements based on your preferred preference.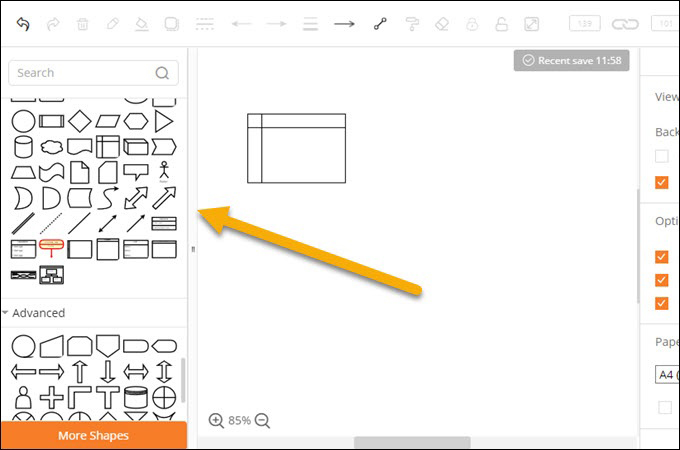 Once done, hit the "Save" button to save your modifications.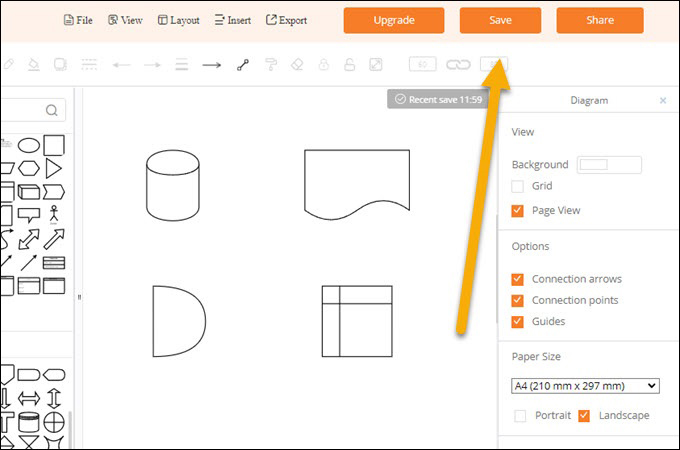 Conclusion
Flowcharts are a simple method to visualize a process or operation by employing flowchart symbols. They may be utilized in a variety of settings, including education, business, and even experiments. Simply use a dependable tool like GitMind.