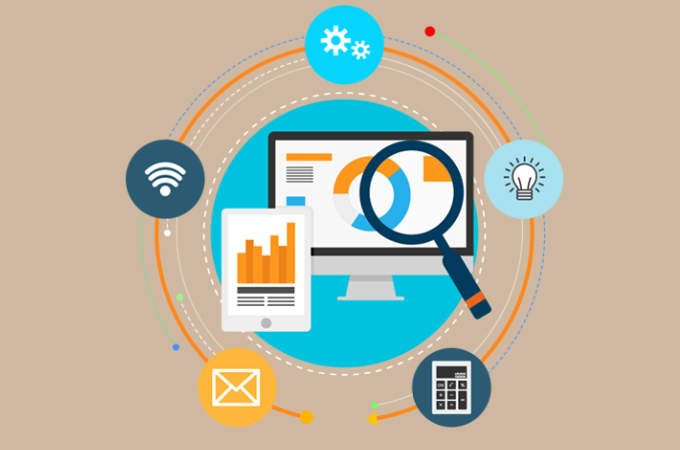 Project management is a difficult task. As a project manager, you must work closely with team members to make sure everything goes as planned. Good thing there is a wide range of free project management software to organize projects to maximum productivity. In this blog, we will be highlighting the best 10 project management tools to handle tasks, collaborate with clients, and keep projects on track. So, what are you waiting for? Find out the best management tool that suits your needs now.
10 Best Free Project Management Software
ClickUp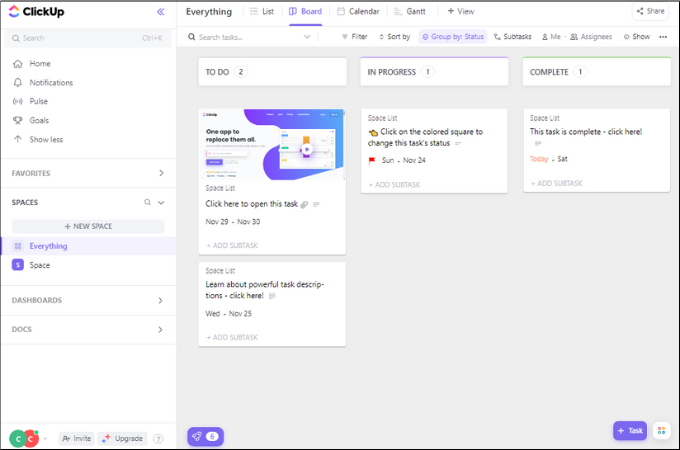 An all-in-one platform for managing and finishing all of the team's tasks, ClickUp is a comprehensive project management tool. In this centralized workspace, users can plan projects, assign tasks, and manage data. What makes this application unique is that it emulates what Slack achieved for communication with its stunning design and exceptional user experience.
Monday.com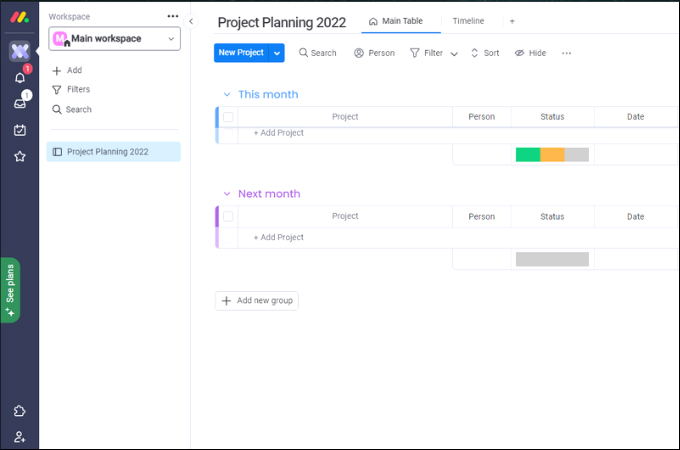 Monday.com is another free project management software that is ideal for remote and resource management departments. With it, users can create custom dashboards, designate team members, and streamline projects. This tool makes it easier to visualize project due dates and timeframes using a Gantt chart. In addition to this, users can integrate this tool into well-known applications including Slack, Microsoft Teams, and Google Calendar.
Toggl Plan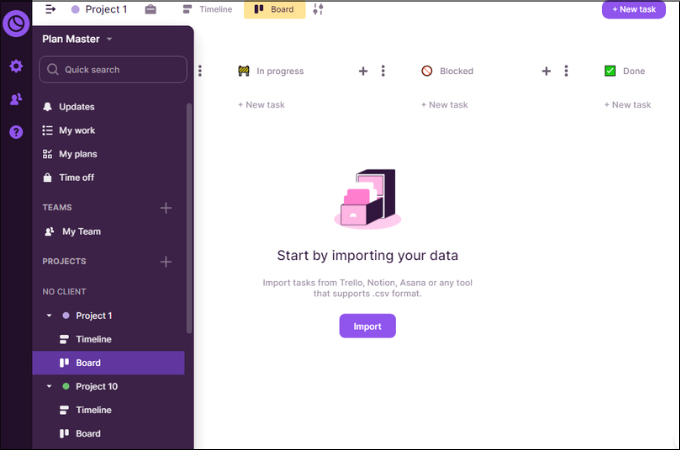 Toggl Plan is a useful project management application for visualizing and monitoring important due dates and project activities. Using this tool allow user can seamlessly collaborate with groups using shared calendars and task notes. Certainly, it guarantees that projects will be delivered and finished on time with clear planning. Users can also organize task data in one place with file attachments, checklists, and feedback.
Asana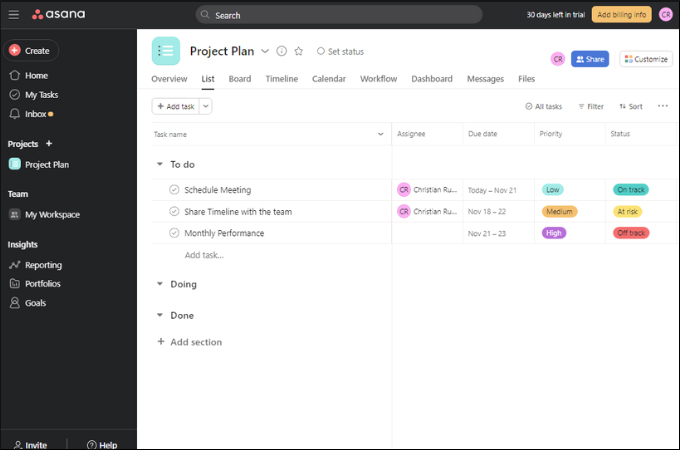 One of those exceptional project management solutions, Asana prioritizes both the team and the project manager. Asana encourages team members to use the software for their own benefit with worker-centric features and a straightforward user interface. One positive aspect of this program is that it reduces the need to switch between a variety of applications to maintain the organization of your tasks.
Project.co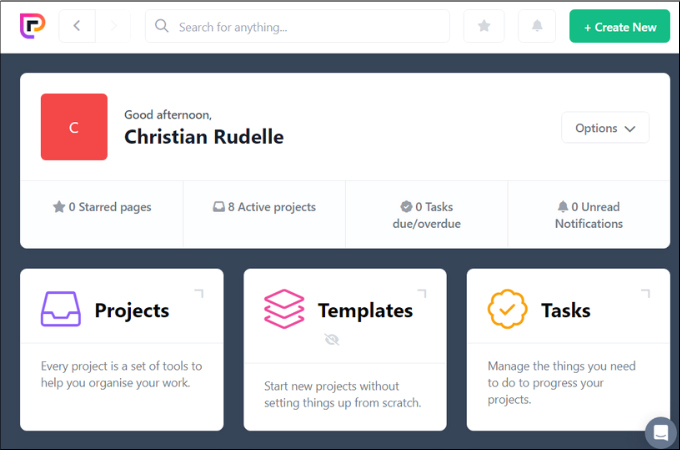 Project.co is project management software free that provides powerful features to run projects smoothly. This program helps to manage tasks progress, deadlines, and deliverables with your team and clients. Nevertheless, it creates an accessible workspace in which users can embed tools that are needed for a specific project. It also assigns and records the time when the project has been worked on and completed.
Wrike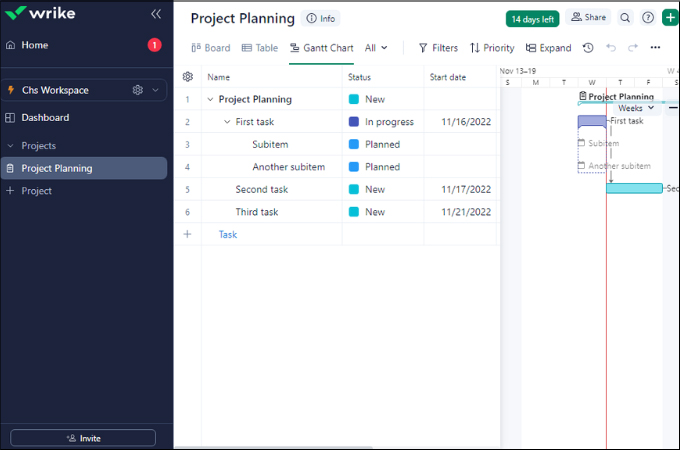 For teams that desire the ability to modify workflows and update and revise projects directly from the platform, Wrike stands out. It offers solutions for time tracking, Gantt chart support, sprint tasks, and more. Wrike's ability to rapidly convert an email into a task is one of its largest time-saving features. For this reason, team fatigue minimizes and it helps to assist team members with their queries quickly.
Teamwork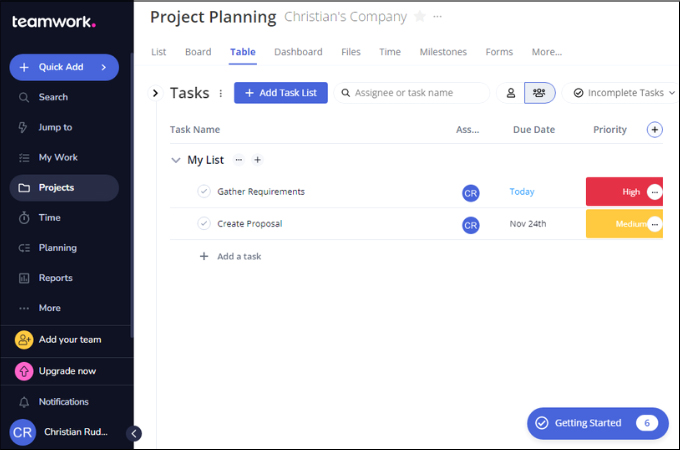 In-house and remote teams can stay organized and productive with the help of Teamwork, a project management platform. Users may set tasks and deadlines, upload files, and communicate with team members effortlessly. Also, it monitors project development using dashboards, subtasks, and milestones. In this case, it reduces the number of misunderstandings and missed deadlines by centralizing the information about a project.
Trello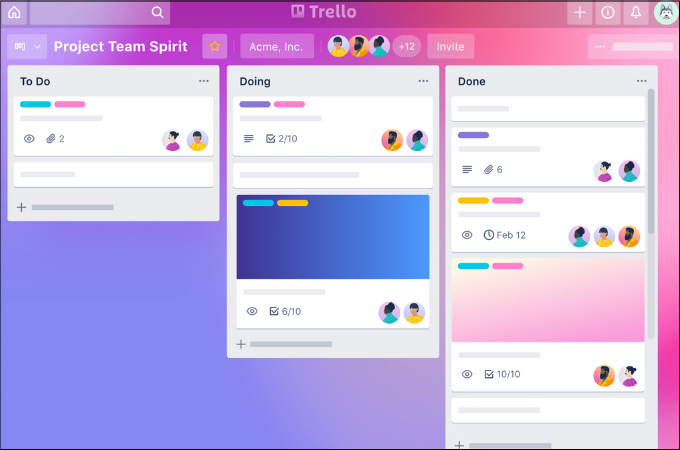 Get more work done and build a productive team using Trello. It is also a free project management app that offers a collection of intuitive features. What's interesting about it is that users can improve collaboration and productivity using Trello's boards, cards, and checklists. Plus, its templates are categorized based on project needs, including commercial, education, and personal.
Todoist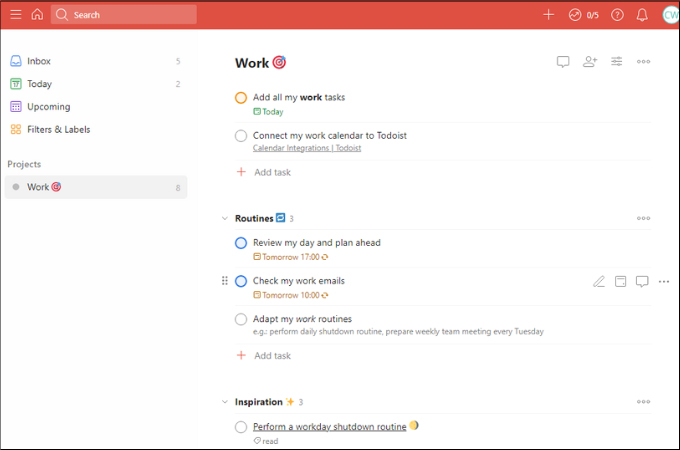 Todoist keeps users organized with labels, notifications, and discussion feeds. This free project scheduling software helps to create interactive to-do lists into Today, Upcoming, and Custom filter views. With that being said, users can manage tasks by setting highly prioritize or dividing them into subtasks. It also integrates it with other tools such as calendar, voice assistant, and more.
MeisterTask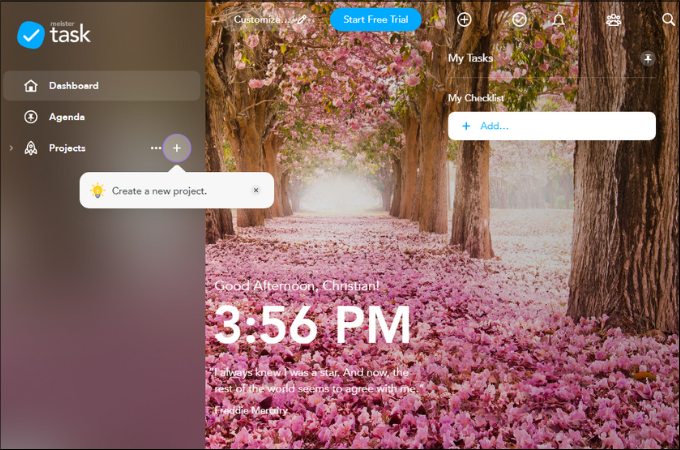 To completer the list of the best free project management tools is MeisterTask. It lets users designate regular tasks, create custom fields, and construct Kanban boards. Moreover, its time-tracking feature ensures that all deadlines are met. Actually, it doesn't end there because it allows users to save time by automatically importing data from other tools like Trello and Asana.
Best Mind-Mapping Tool for Project Management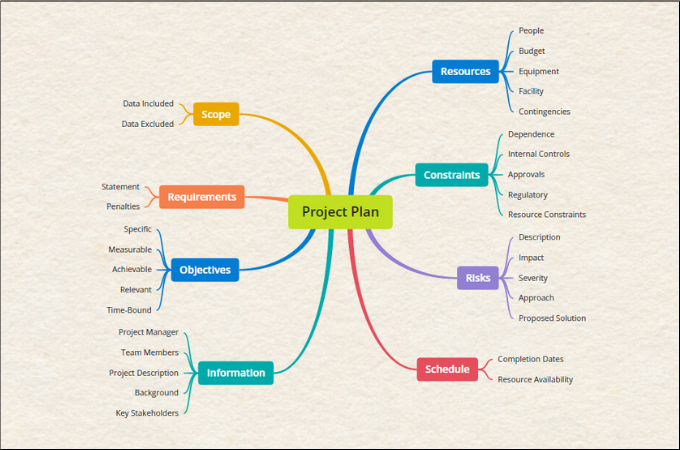 Given that project management is a complicated task, mind mapping can be an extra helpful technique. It makes planning and creating projects simpler and easier for each of the team members. If you are looking for the best mind-mapping tool, consider using GitMind. This helps to gather information, examine processes, and communicate knowledge using mind maps. Besides that, you can easily collaborate with the team and track the progress of the project from anywhere as long as you have link access.
Conclusion
Above, the list of the best free project management software is provided. Each can help to schedule projects, keep track of activities, make to-do lists, automate workflows, distribute resources, designate project managers, and set deadlines all within a single workspace. Without a doubt, using a project management tool can make team more productive while saving an enormous time.