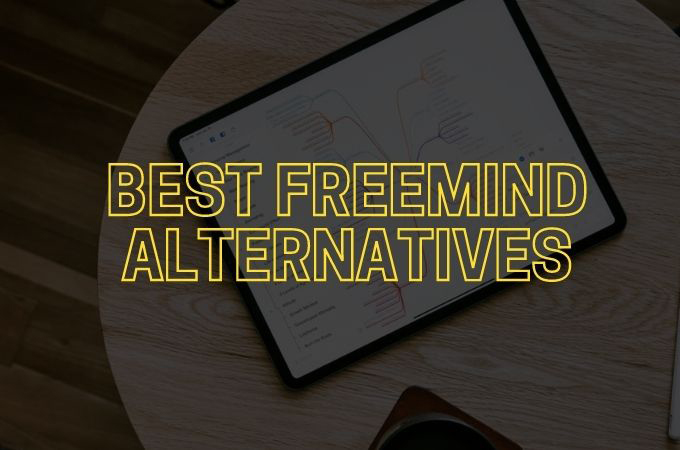 FreeMind is advertised as the leading free Java mind-mapping program. The program has developed into a beneficial tool for professional and personal management for creating mind mapping and allows you to think in a widespread way. However, It doesn't have the most visually pleasing interface. The layout of its menus might be confusing to some. on that note. We listed the FreeMind alternative software that also powerful with an intuitive interface. You can continue reading below to find out the top 7 options we have listed.
Top 7 FreeMind Alternative Tools
GitMind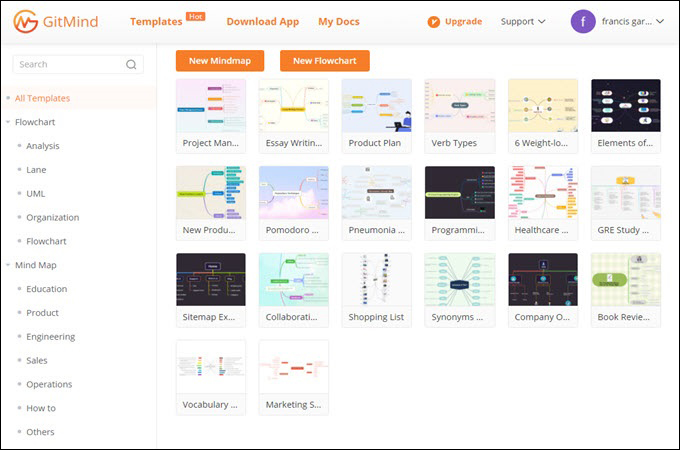 The first alternative to FreeMind software is GitMind. It is a free online mind mapping and brainstorming tool for making mind maps, project management, and other collaborative projects. It also has over 100+ free mind map templates you can choose from. Aside from that, It can really help businesses and other organizations measure performances, illustrate brilliant ideas, innovation and planning ideas, and many more. Having said that, you can visit its official website to explore more about this powerful mind mapping tool.
Pros
A massive collection of symbols and patterns
You can use a share link to distribute projects
Absolutely free and accessible
Cons
There is a download restriction on its free version
XMind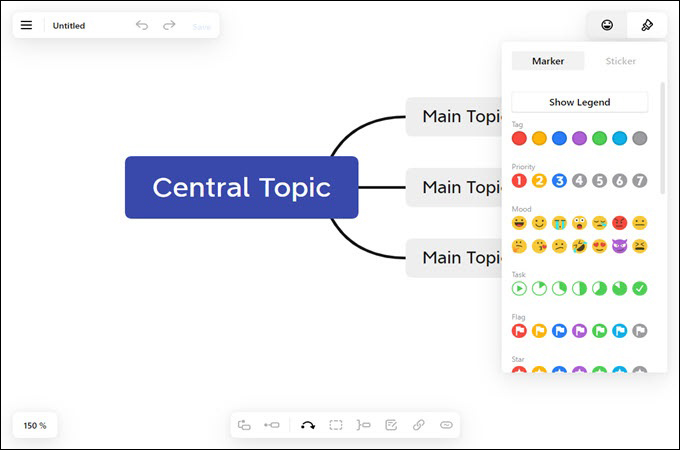 XMind is also an excellent option for web-based mind mapping solutions like FreeMind online. It's an intelligent management and brainstorming tool that allows you to express your concepts in an useful and enjoyable way. This tool is designed to enable the development of mind maps and to create them much more manageable. On the downside, its free version will make your outputs have its watermark so better to use only the free figures, images, and other symbols.
Pros
It has a desktop and mobile app options
A wide variety of export formats
Mind maps are simple to make with a keyboard
Cons
Its subscription-based is not for everyone
There is no cloud sync across platforms
MindMeister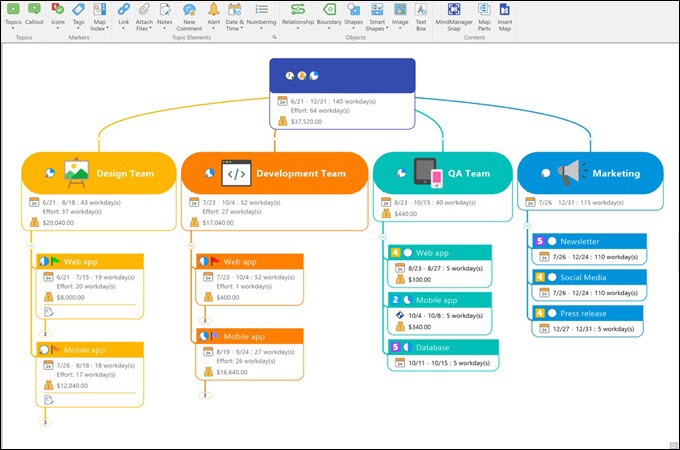 MindMeister is a web-based mind mapping application that allows you to record, create, and exchange ideas graphically. Also, it has the same features as FreeMind download options, wherein you can get quality mindmaps. Many individuals are already using this mind map generator for brainstorming, taking notes, project planning, and various other creative tasks. This program is entirely online, which ensures there is no downloading or upgrading required.
Pros
Provides excellent Google Drive integration
The user interface is well-designed and simple to use.
Cons
Its free plan offers limited editing functions.
Larger maps might have been harder to navigate.
MindNode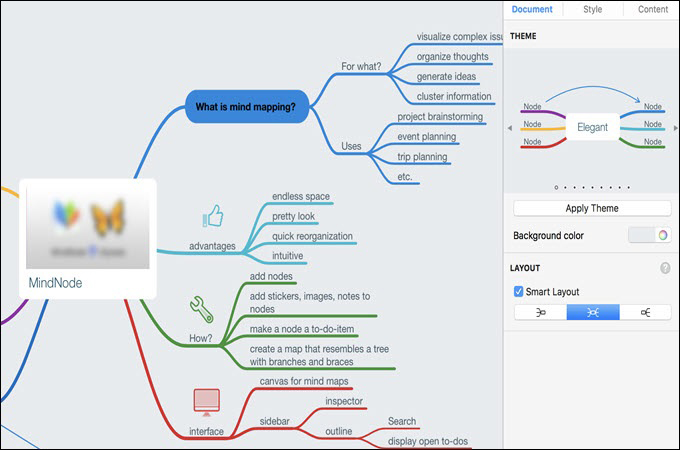 Next on the list is MindNode. It is also an excellent FreeMind alternative program that provides users' needs and does not attempt to do anything else. As a result, it will not restrict the user's progress and enables them to flow with their great ideas. In addition to that, One of the software's strengths is that it can quickly convert mindmaps into PDFs, PNGs, and even RTFs, allowing users to quickly and copy-paste lengthier from material that's tied up in a node.
Pros
It has a Quick Entry feature that provides a paperless project outlines.
It offers an easy-to-use drawing panel with enough area for the user.
Cons
Images from other platforms are unable to be covered.
It doesn't support external links.
Coggle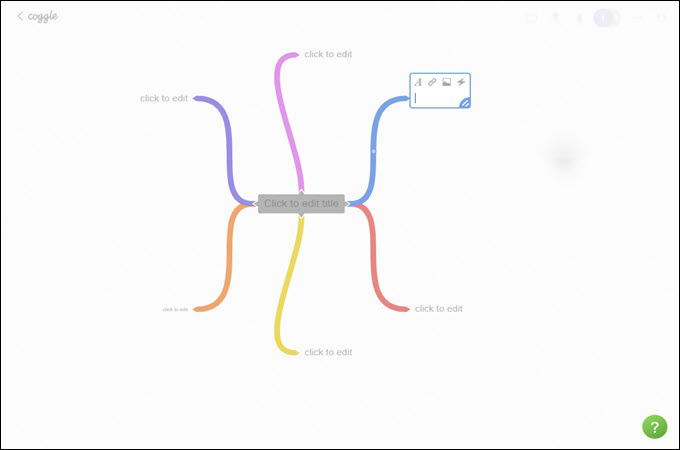 Create stunning mind maps and flow charts online using Coggle. like the FreeMind software, you can also share your outputs to everyone by inviting them and allowing them to make changes. Real-time changes can be made, and every modification is stored. Its simple way of spreading and processing complex information makes this tool one of a kind. Aside from that, a collaborative project and a shared workspace are designed to enable groups and teams to collaborate more successfully.
Pros
It provides real-time collaboration.
Excellent various starting points.
Cons
Customization possibilities are limited.
The keyboard buttons are just a little confusing.
LucidSpark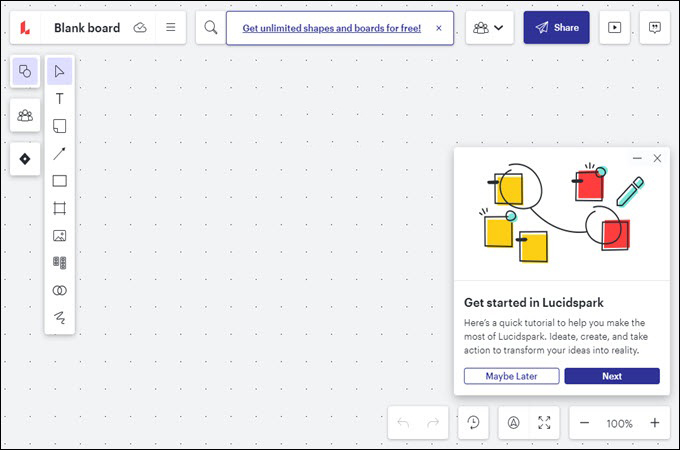 Like FreeMind online tool, We can say that you can also rely on Lucidspark. It is a digital canvas wherein groups can collaborate to make their most exemplary ideas into reality. No matter where they are, they can collaborate in real-time. This tool will allow you to create a canvas, host dynamic discussions easily, plan activities, express philosophical ideas, and decide on the best approach to keep every work on schedule. As well as visualizing, optimizing, and scaling businesses to keep on track towards goals.
Pros
A wide range of forms, colors, and tags are used to graphically express concepts.
There are a variety of items and materials available.
Cons
Navigating and panning inside the workspace is tricky.
It offers a very limited time trial.
MindManager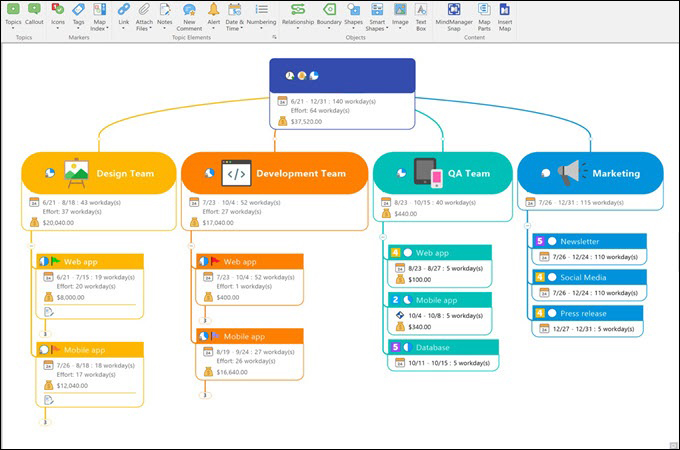 Last alternative to FreeMind software on the list is MindManager. It is an excellent tool for helping users and teams to manage tasks and organize thoughts. It boasts the highest amount of mind-mapping functionality of any program and will undoubtedly be a valuable addition to your company or organization. Also, the program is known for its mind mapping tools and range of add-on possibilities. One of the beautiful features of MindManager is the ability to modify any charts you make with it graphically.
Pros
There is a lot of customization available, such as the option to add photos and icons to maps.
The system allows the user in experimenting with new and non-obvious approaches.
Cons
It displays advertisements on the screen.
It is a commercial program, which implies that users must pay to utilize it.
Conclusion
As we all know, Many individuals prefer FreeMind for creative mind mapping, data import/export, and flowcharts. Still, it may not be the best option for you. that is why we listed the best FreeMind alternative tools you can use over the internet. On that note, the best we think for you depends on the preferred preference that suits your needs. You can always choose the tools that can make your work more productive and efficient.