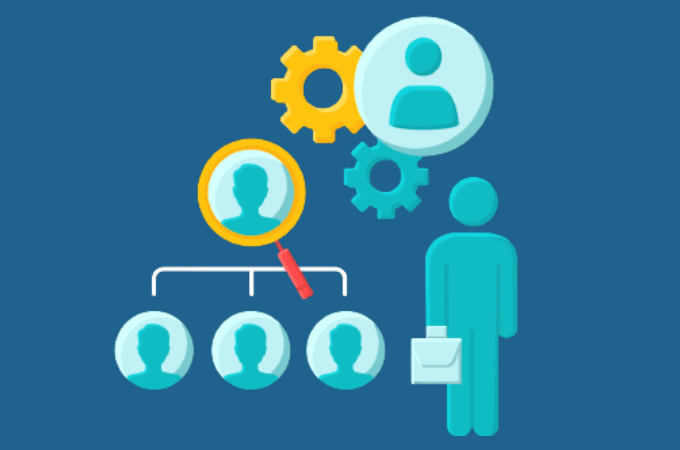 A human resource strategy serves as the cornerstone of all HR activities, whether you work for a huge corporation or a smaller business. An HR strategy requires time to develop and implement.  However, when your strategy is well-structured, it will greatly benefit the organization and helps to achieve its success. In this post, we will help you understand what is HR strategic plan and see example templates for a clear view of the process.
What is Strategic Human Resource Planning?
Whether small or large-sized organizations can integrate their human resources with company strategy with the use of a strategic HR plan. It is a crucial piece of planning that is based on the strategic business plan's goals, values, and corporate purpose statements. Further, strategic human resource planning, at its most basic level, provides adequate staffing to satisfy your organization's operational goals. It aims to find the right people with suitable expertise and talents to fulfill specific roles.
5 Steps to Create an HR Strategic Plan
We know that developing a strategic HR plan can be troublesome and time-consuming. Well, follow these comprehensive steps to reach organizations' goals efficiently.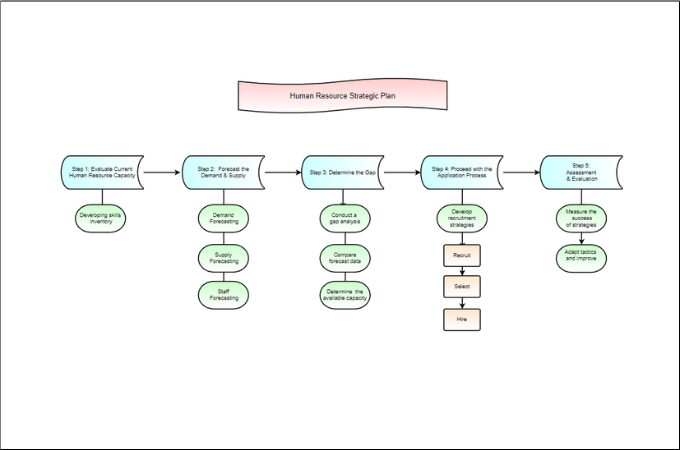 Edit this example
Step 1: Evaluate Current Human Resource Capacity
The first step of human resource planning is evaluating the current situation of employees in the company. This includes identifying the knowledge, abilities, and competencies of the existing workers by developing a skills inventory. In addition to this, it should also take into consideration those who are near retirement period. By doing this, the management could determine if there are enough employees and the skills each of them possesses. It can also be set as a guide for career growth, job analysis for each role, and a tool to make room for improvement.
Have a glance at this skills inventory example. You can use it for your employees' self-assessment to evaluate their current educational level, experiences, and abilities.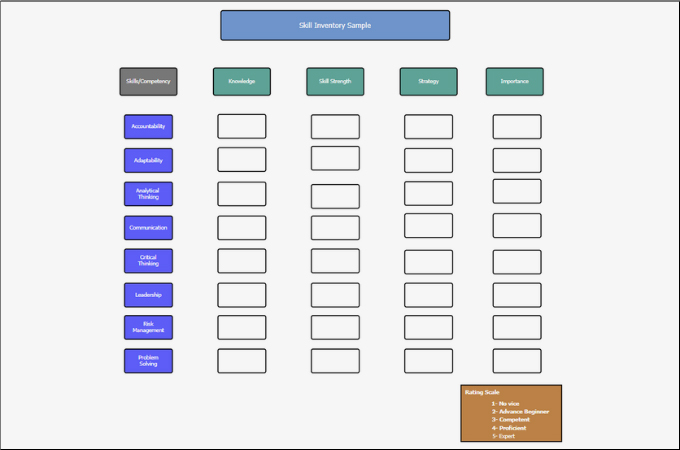 Edit this example
Step 2: Forecast the Demand & Supply
After evaluating the present HR capacity, the human managers now can see the big picture of the current employees' capabilities. A staffing forecast, also known as an HR forecast, takes into account the number of people required, the skills that need to be filled, the expenses and administrative duties associated with hiring or terminating new employees, and the skill gaps that need to be filled. On the other hand, if the assessment shows that there are sufficient competitive employees, you can just make a plan to enhance their skills more.
Staffing forecasting basically entails estimating the company's supply and demand for workers. It t is a process of examining predicted sales, launches, and market expansions to acquire knowledge on current, short-term, and long-term staffing needs.
Step 3: Determine the Gap
Analyzing the forecast data could help you determine the needs of the organization. It can also present the data if the current employee meets the expectation for a specific role. Moreover, it can also determine if the organizations need to expand or not. These are just the possible details to be considered and gaps that to be fulfilled. An hr can also conduct a gap analysis which includes the number of employees to be hired. Also, take note of the specific role and skills required to be fit in the position. In this step, an hr can also assess other important matters like the risks that the org can encounter in the future. See this hr strategic plan example to help you in determining the gap in your organization.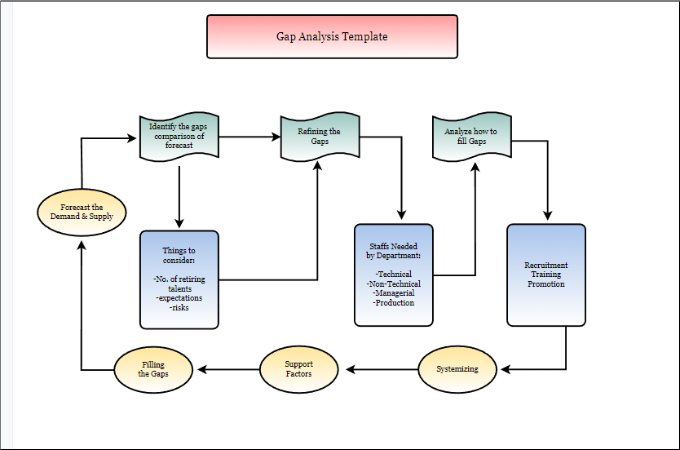 Edit this example
Step 4: Proceed with the Application Process
After forecasting and determining how many new employees you will need, it is now time to seek talents that are fit for the available role. An hr can plan recruitment strategies for the selection process to ensure that the candidate is appropriate for the position. Also, conducting the setting and format of interviews should be equally fair for the candidates.
If the number of employees needed is already achieved. It is now time for orientation of the role and other important matters including employees' compensation and benefits. You also need to develop and provide training for new hires. To fully understand the recruitment process, see this hr strategic plan template for reference.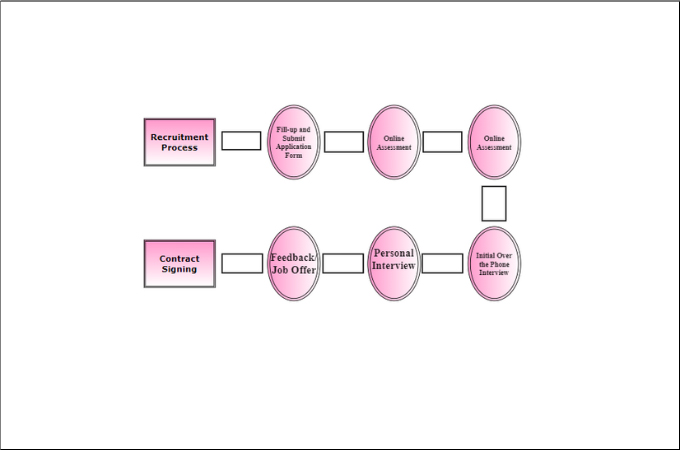 Edit this example
Step 5: Assessment & Evaluation
In the final step of strategic human resource planning, you can measure the success of the strategies and adapt tactics to improve the current one. Additionally, it helps to evaluate if the strategy has been efficient to achieve the organization's goals, employees' satisfaction, and business growth. Once the outcome turns out to be efficient, you can use it for future planning. However, if it is not, you can develop and compare it with the current strategies.
Conclusion
HR strategic plan is very beneficial as it ensures that there is enough staffing in the organization and assesses if it reaches its goals. With the steps and templates provided above, you can now save time and energy developing your plan. We hope that it can help in your human resource strategic planning. If you want more templates whether for personal or business use, check out GitMind's official website.