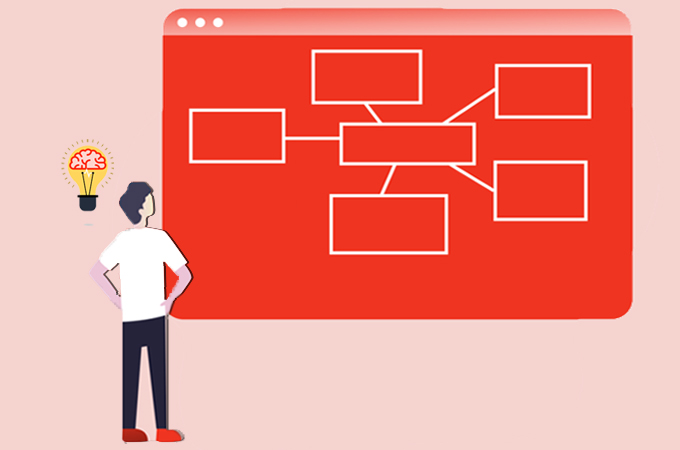 An idea map is a diagram that visually outlines or represents information in an organized and logical way. Moreover, it can be open-ended and doesn't reject even wild ideas. The actual activity of organizing information is called idea mapping, wherein you sort through different details and organize the relationships between ideas. Using this visual tool, one can determine which idea works and what does not come to light. But for users with no prior experience, it can be a bit challenging. Here we will show you the best idea map examples and instructional guide to create one.
Idea Map Tutorial and Idea Map Examples
How to Make Idea Maps
Creating an idea map is simple with the help of a tool named GitMind. It has a huge library of templates to get you started instantly to make diagrams, like idea maps, mind maps, org charts, flowcharts, and more. Also, using its intuitive editor, you will learn how to create different types of maps by yourself or with others using its collaboration feature. Additionally, it has a variety of options like pre-set layouts, attachments, themes, and so many more useful tools. On top of this all, GitMind is free and runs on almost all websites. Ready to create your first idea map example? Then follow the simple guide below.
First, go to the official website of GitMind and click the "Get Started. It's free!" button to get to its main panel.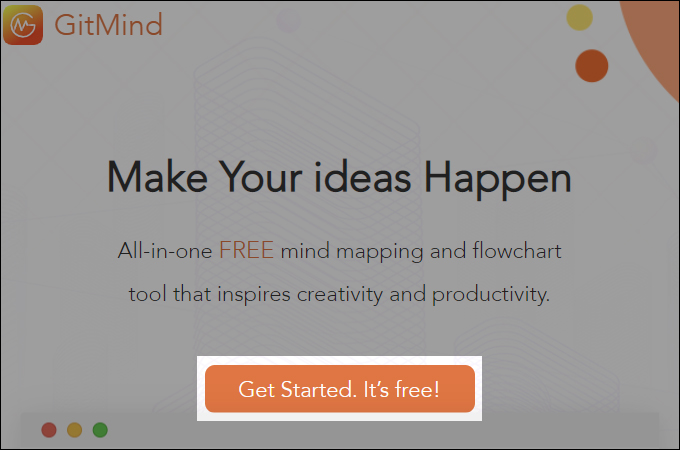 Next, start creating your own map by clicking the "Create Mind" button at the right-side interface. After that, add your ideas by inserting branches and sub-branches. To make it more attractive, you can add attachments, change the color of lines, fonts, borders, etc.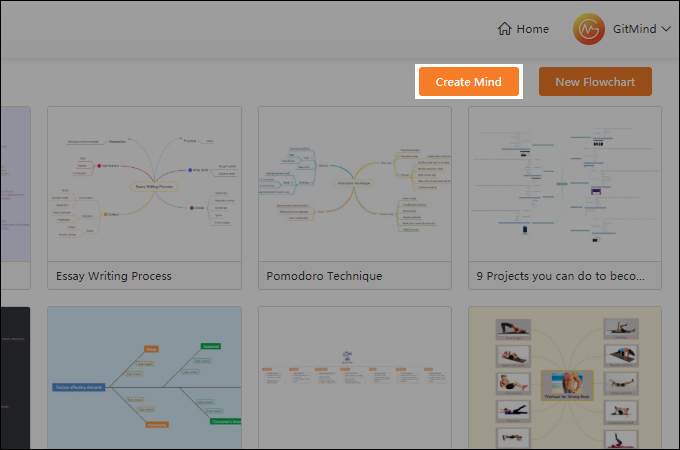 Once done creating your map, click the "Export" button and select the format you want to save it on your computer.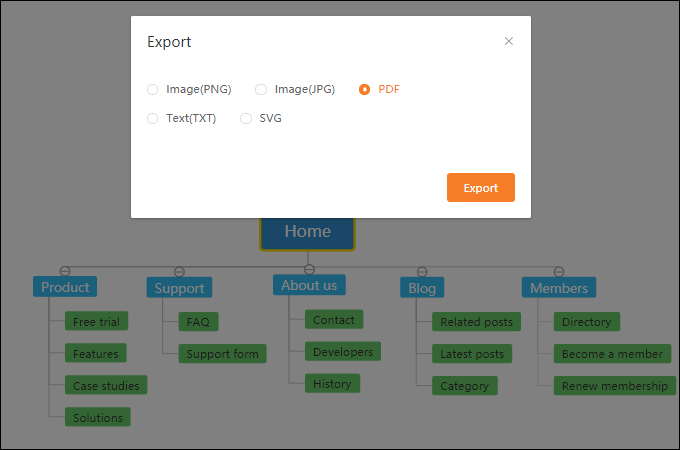 Creative Idea Map Examples
Now that you have learned the basics of creating an idea map, let's take a look at some of the creative idea map templates to find inspiration and use idea maps in different ways.
Essay Writing Process Template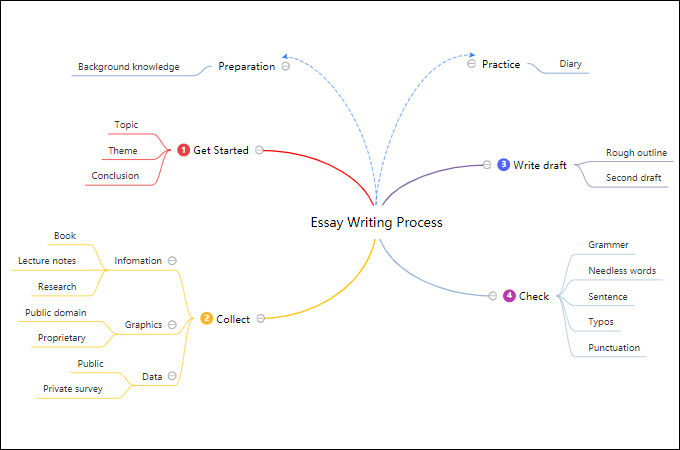 Edit this example
An idea map is an effective means to create a well-organized essay. The illustration gives you suggestions on how to make an essay from start to finish. Having said that, you can also alter the process depending on how you generate and organize ideas. You could try out the collection first. This way you'll be able to check for reference books or previous research topics and pick an interesting topic for your essay.
Synonyms of Live Template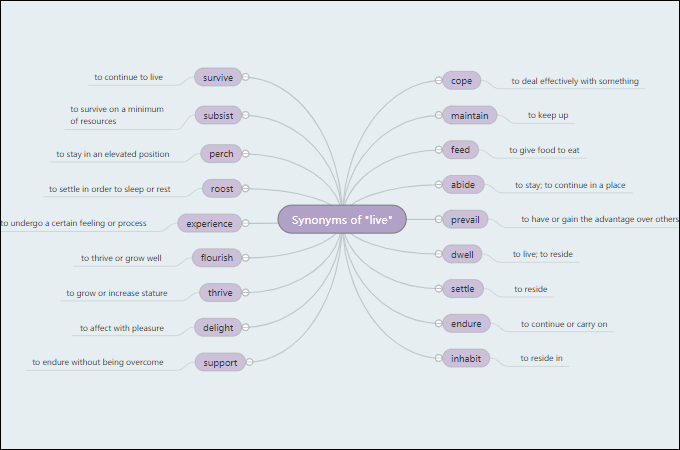 Edit this example
Idea mapping is also a great way to create an idea map definition template. The following template shows the synonyms of the word live and the meaning of each word related to the central topic. This template helps you memorize things easily by incorporating connections, colors or pictures. Needless to say, memorizing can actually be a lot of fun when using idea maps.
Weight Loss Tips Template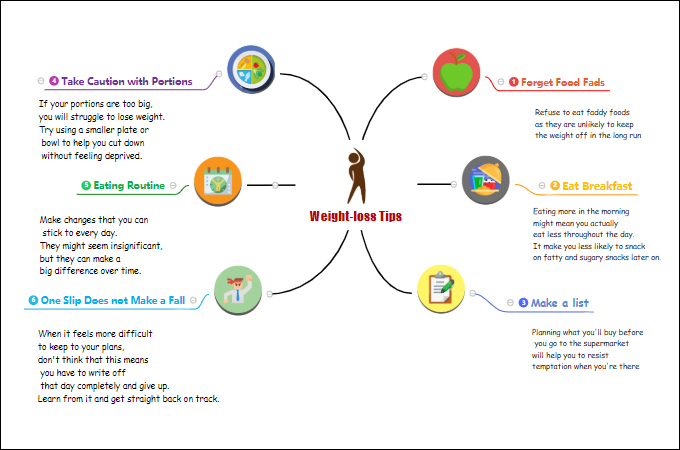 Edit this example
Another creative way to use an idea map is by creating your own fitness plan. You can make a list of your own activities and routines on how to lose weight using this template. You can write down the dos and don'ts, your diet, and many more details. To spice things up a bit, you may also insert icons and pictures. The best part is you can share this idea map example to encourage friends to do the same or come up with their own ideas.
Conclusion
Using idea maps to plan and structure your ideas will make managing ideas simple. Not only that, but idea maps also help you work through information more efficiently and can be used in many different ways. Moreover, using GitMind as your idea management will allow you to make comprehensive and great looking idea maps.