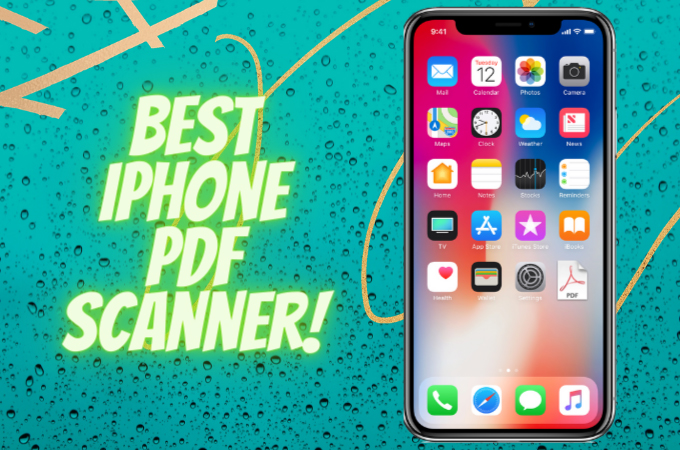 These days, more and more people are leaning toward a paperless society. By going digital, people managed to bring documents anywhere without the risk of losing them or tearing them apart. With this being the case, many PDF scanner applications have started to appear. These apps are helpful in turning any physical document into a digital format. One way that they do it is by using Optical Character Recognition technology or OCR. This technology is not only limited to desktops because mobile devices also support it. iPhone is one perfect example of device that supports PDF scanning via the app. On that note, we listed down 10 excellent iPhone PDF scanners that you can download from the App Store.
Best iPhone PDF Scanner Apps
Adobe Scan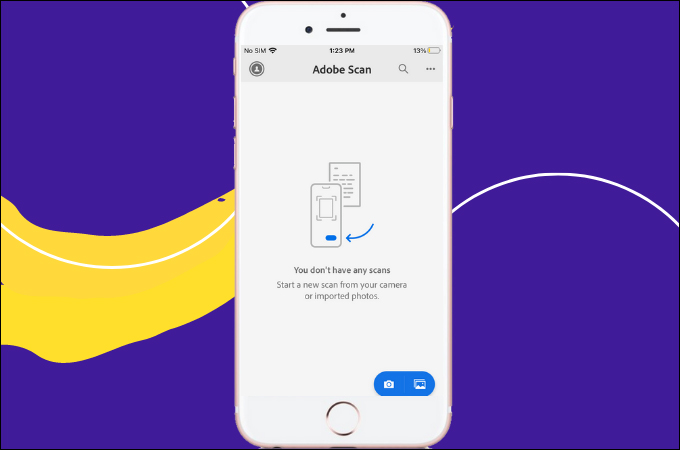 Fist tool on the list is Adobe Scan. Adobe is one of the leading tech companies in the world because of its various professional tools. One of these is the Adobe Scanner, which is generally a PDF scanner, hence its name. The app lets you turn any paper document into PDF using the camera. The scanner uses OCR technology and even allows the user to edit the PDF document. This convenience is what makes Adobe Scanner a great tool to have. The only downside is that this is not an entirely free PDF scanner for iPhone and needs to be purchased.
SwiftScan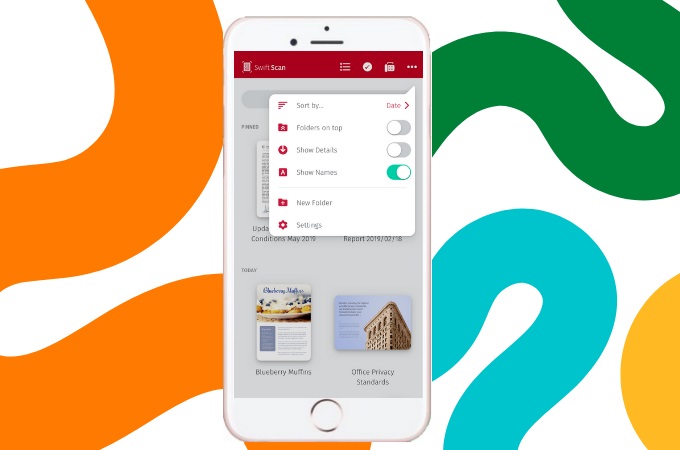 SwiftScan is another free scanner app for iPhone that you may utilize. This tool has several capabilities that other scanners do not, such as file naming, faxing, organizing tools, and access to dozens of hosting companies. The app's automated controls, as is customary with mobile scanning applications, do a decent job of regulating the lighting, color, and cropping as you capture the shot. You may change it back manually, such as turning on the lighting for increased sight, although doing so is usually essential.
Apowersoft Scanner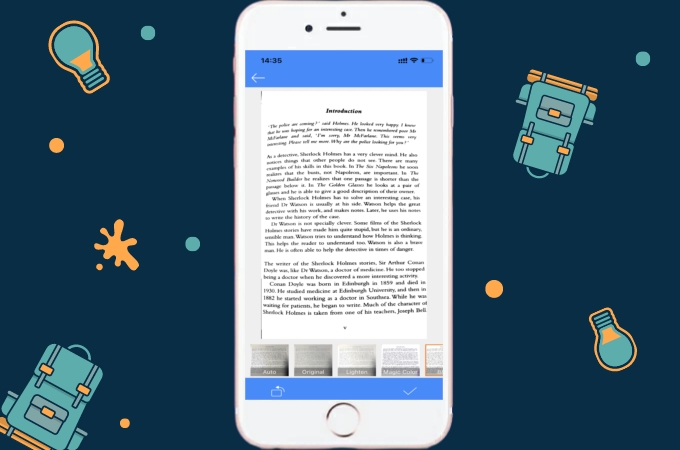 One of the most promising iPhone pdf scanner apps is the Apowersoft Scanner. This is an excellent piece of software for individuals that want an on-the-go scanner to record receipts, papers, certifications, and notes and quickly convert them to digital documents. It is outfitted with an auto-recognition scanner technology, which makes scanning a breeze. It also allows you to convert your photographs into papers and improve your scanned data using its OCR tool. As a result, you can crop and resize your documents fast and easily. What distinguishes it is the ability to freely insert notes and signatures with your documents. You may also combine numerous pages into a single file or remove individual pages. After the scanning, the program allows you to save your processed documents on your cloud files and they can be printed or shared too.
Microsoft Office Lens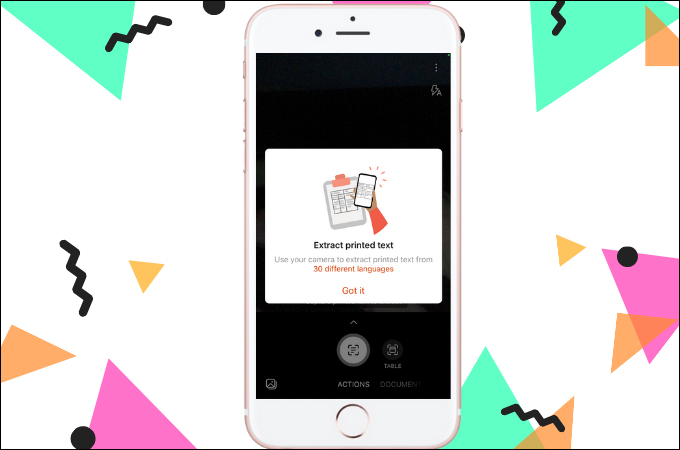 Microsoft Office Lens is a scanner that is part of the Office Suite. It is designed to integrate with other Office applications like Word and PowerPoint. In terms of performance, Lens is sub-par compared to the previous tool. Upon testing, most users noticed unnecessary white lines on their scanned documents. This is the only noticeable flaw that can be fixed with future updates. On the other hand, Lens provides options that are not available on other tools such as Rich Text Formatting. It may also export your PDF to other formats such as Word doc and PowerPoint. Overall, we can say that Lens is one of the best free scanner app for the iphone.
Scanner Pro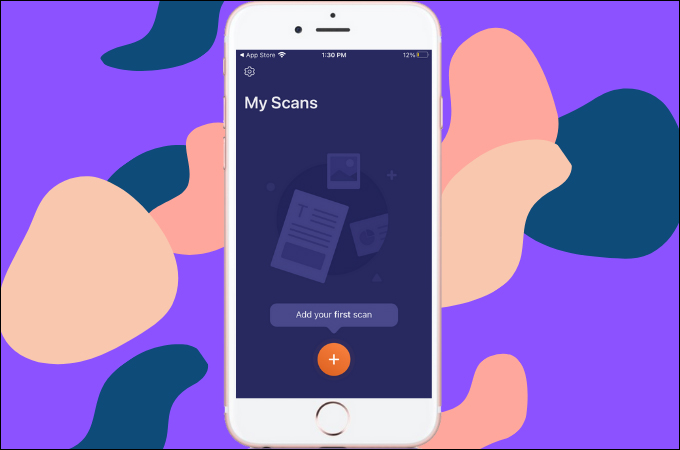 One of the least popular apps on the list so far is Scanner Pro. However, don't let that fool you because this also serves great PDF scanner capabilities. One good thing about this app is that users can scan multiple pages at once. Aside from that, there is also the iCloud integration that allows users to backup their documents. Sharing documents is also a breeze with this app as it supports email, Dropbox, and iCloud. As a scanner, we can say that Scanner Pro is not yet on-par with Lens or Adobe Scan, but has its own strength as well making it one of the best scanner apps for iPhone.
Prizmo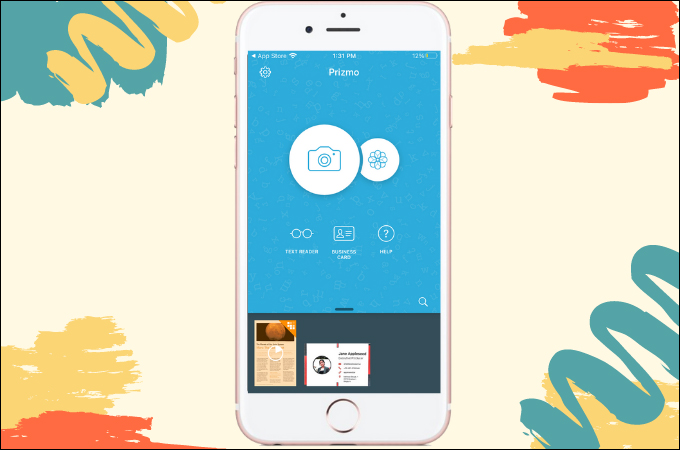 Another tool that you can install on your iPhone is Prizmo. This iPhone pdf scanner is not only limited to saving files as documents but can also save them as images in JPG and PNG formats. The scanned documents are also turned into editable files for fast editing. Probably one of its noticeable flaws is that the scanner sometimes mistakes some characters for others. On the other hand, it can be mended with future updates so there is no need to worry. After all, this happens rarely so the reliability of this iPhone PDF scanner is still pretty high.
Genius Scan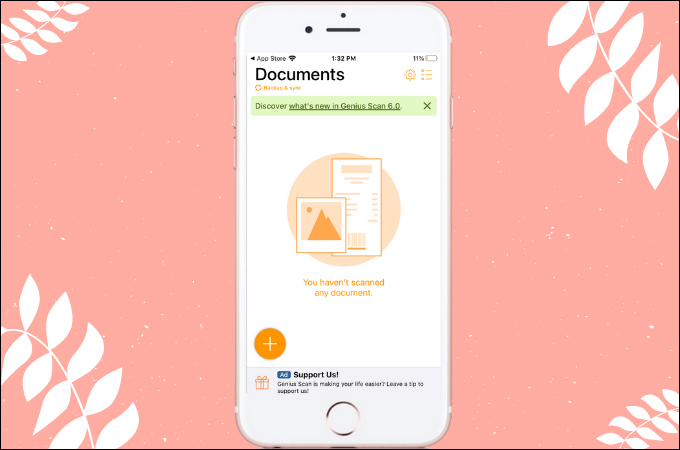 Genius Scan is a free scanner app for iPhone available from the App Store. It has the ability to scan documents to turn them into digital format. One of the perks of using this tool for free is the availability of formats that you can save the files into. Tags are also available for easy file sorting and organization. Genius Scan also offers other features for a price. If you'll get the paid version of the tool, you will have access to its Cloud sharing options. This way, you'll be able to save all files online with added security features. Overall, Genius Scan is a great and free PDF scanner app for iPhone.
CamScanner Free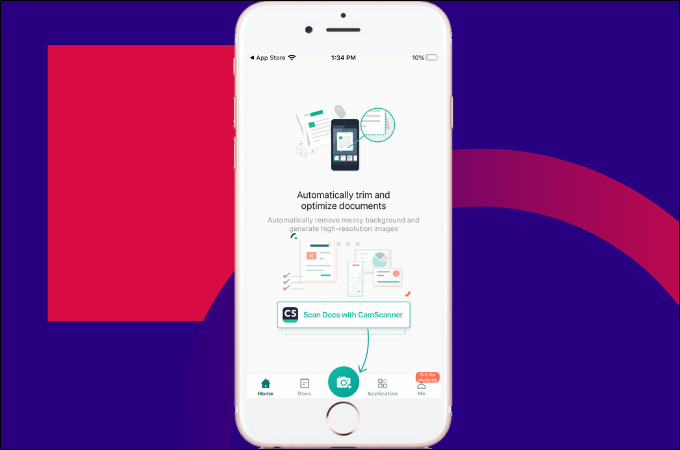 CamScanner Free, as its name suggests is free of charge and is available to download anytime. It provides quick access to some features that are commonly available on paid applications. Some of these features include file scanning, merging, and access to online cloud storage like Google Drive. The mentioned features are all available, but the catch is that the tool adds a small watermark on your scanned documents. If you're okay with this then this is one of the best iPhone pdf scanner for iPhone that you can get.
QuickScan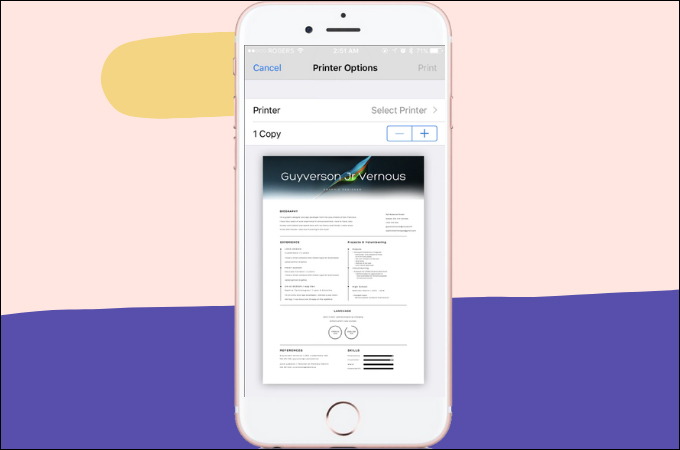 A more helpful application that provides fast results is QuickScan. This is an application developed by a single person during quarantine. It was built as a means of helping struggling students that don't have access to quality PDF scanners. The app is absolutely free and provides great features despite its humble origins. It has an OCR feature and lets users save files in various formats such as PDF, TXT, and other formats. After all, for a tool that was built within a short amount of time, we can agree that it is one of the best iphone scanner app.
Notes (Integrated)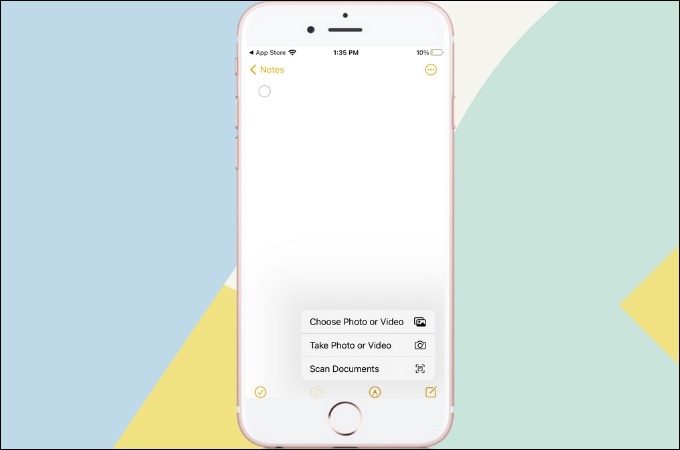 If you were caught off-guard and is in dire need of a PDF scanner, then you can use Notes. The built-in Notes application within your iPhone is also equipped with a document scanner that you can use without a hitch. Just like any other scanner, Notes can recognize a lot of characters so accuracy won't become an issue. Files are also saved in PDF format which is one of its strong suits. Features aside, just the fact that you can have your documents scanned at any given time without specialized tools is already a plus, which makes it one of the best iPhone scanner app.
Evernote Scannable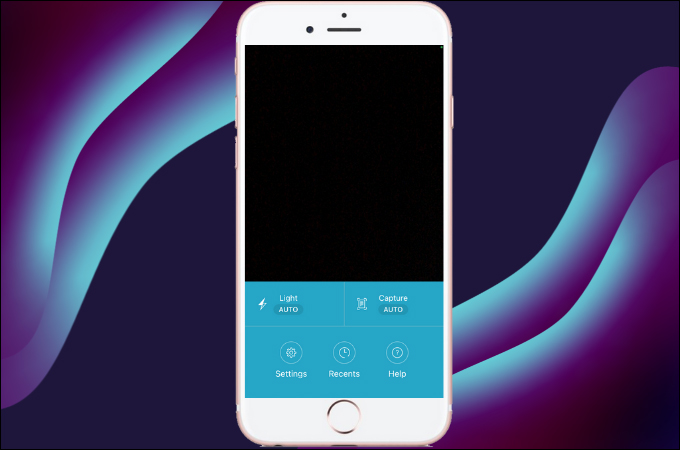 Another tool that you can use to scan files into PDF documents is Evernote Scannable. This is a companion application that can be used with Evernote. It can scan paper documents, and then you can save them in various formats such as PDF and JPG. Being a companion app, there are many features that you can unlock if you use it with Evernote. One such feature is the ability to search for words within the PDF document if you open it on Evernote. That is why if you need an iPhone pdf scanner, then try this one.
FineReader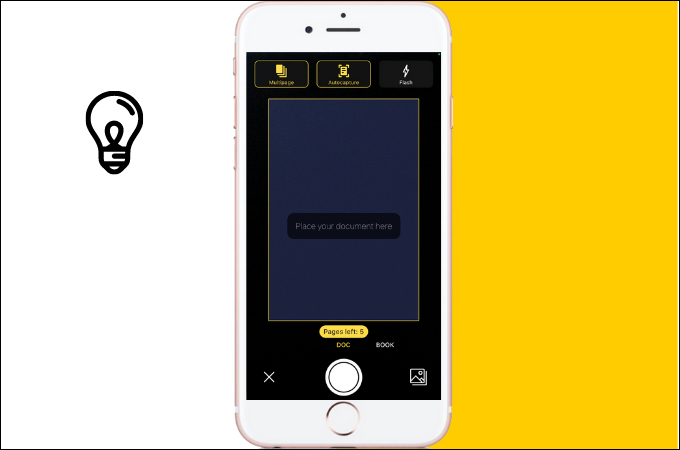 The last tool on the list is FineReader. Even though it was listed last, that doesn't mean that it falls short on features. One good thing about this application is the annotation feature. This feature lets you add text within a scanned file, making it great for adding signatures to documents. There is also a feature that lets users merge multiple pages into a single document. Users can then choose to either save the documents in PDF or JPG format. Overall, this one will surely be helpful though note entirely free PDF scanner app for iPhone.
Conclusion
PDF scanners are popular in any workplace setting. Those who are well-versed in the subject understand that having one on your mobile phone is the handiest. Because iPhones feature one of the greatest cameras among smartphones, they have a significant advantage when it comes to PDF scanners. That being said, the iPhone PDF scanner that we highlighted above will undoubtedly make use of the iPhone's stated capabilities to give excellent accuracy.