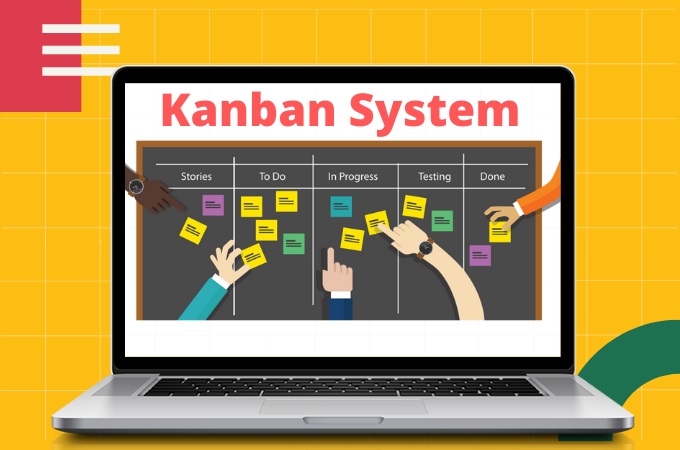 If you are a project manager, or someone in the project management field, then you probably heard of the Kanban system. This is a method that uses various techniques to improve working efficiency and overall work performance. Originally developed by a car company in Japan to maximize their car production rate, the Kanban system was later adapted by Agile software developers for their own projects. If you are also interested in adapting this system, then you are in the right page as there are other information below.
Kanban System Tutorial
Kanban System Definition and Origins
Kanban is a Japanese word that means "visual board". It was developed by the Japanese car company Toyota as a scheduling tool for their manufacturing team. However, it was in 2007 where the Kanban project management side was introduced. Since then, countless numbers of Agile software that incorporated the Kanban method have been available online.
Benefits of Using the Kanban System
Like any other methodologies, the Kanban method won't stay if it doesn't provide any benefits. There are quite a few that we will discuss here which can help you in deciding if this method will help you in the future.
Promotes Work Transparency
Improving working efficiency is one of the main features of a Kanban board examples. With that being said, it is by default that you can use this method to track individual task progress. This is a good way to practice accountability for tasks that are behind schedule.
Can Help Determine Future Work Load Capability
Kanban boards are packed with various data regarding your work cycle. Tracking the time spent on a project and then comparing them with previous boards will give you an idea of the work efficiency of employees. This can then help you decide if you can accommodate more projects within the said time frame, allowing for more output.
Work on Tasks that Matter
There are many Kanban board online which can be used instantly. For example, you can use them to list down all tasks within a project and eliminate any unnecessary tasks. This cuts down the time it takes to finish the project as well as the costs of doing that task. Aside from that, you can provide manpower to other tasks that needs them.
Kanban Board Examples by GitMind
There are many templates that you can find on the internet. Among these are templates for Kanban boards. If you are looking for Kanban system templates then you can check the ones below. These templates are free to download and are editable at the same time.
Basic Kanban Board Template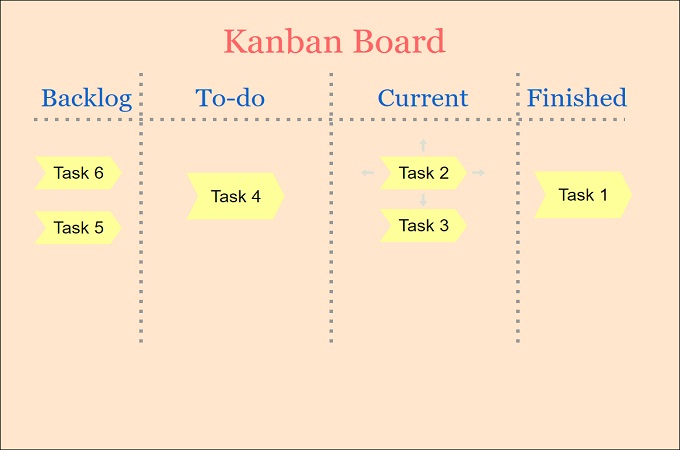 Edit this example
The board above is as simple as its gets. The most basic form of a Kanban board is shown with all the essential features such as the list of backlogs, and ongoing projects. The template above is also free to edit so you can add more things other than the ones already provided.
Time-driven Kanban Board Template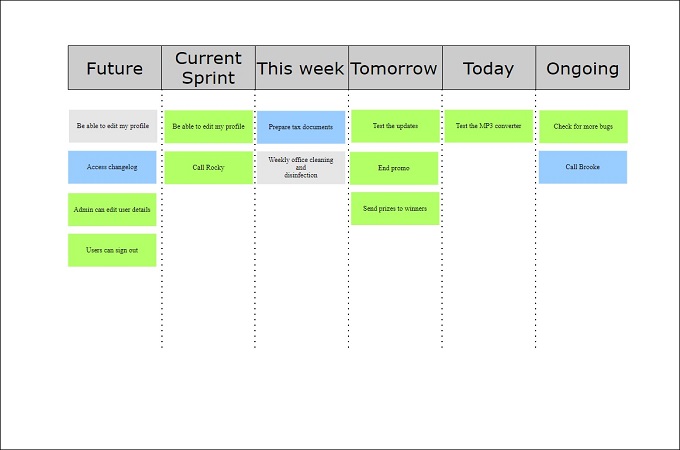 Edit this example
Each tasks in a project must meet a suitable deadline of completion. That is why it is recommended to use time-driven Kanban boards whenever you work with a strict deadline. The flow of the project is listed with their dates of start and estimated date of completion. Take for example the one above.
Team Marketing Kanban Board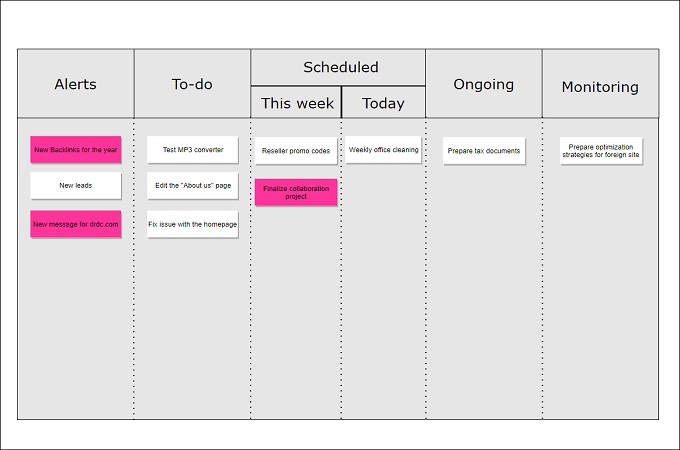 Edit this example
If the previous Kanban board examples were focused on individual projects, then this one is for an entire team. It is perfect for monitoring the progress of the marketing campaigns of your team. Each columns in the board can accommodate every active campaign and can be used to track their results. You can also modify each tasks and campaigns to fit any improvements that you want to apply.
Conclusion
Kanban project management is indeed a great way to produce quality work. Leaving out the complex tracking and hard to read elements, almost anyone can read and use this method. Aside from that, it also helps that there are templates that are readily available online. Of course there is also the option of making your own template using tools that provide Kanban creation features. For these instances, we recommend using GitMind since you can both get free templates, and at same time be able to make one from scratch.