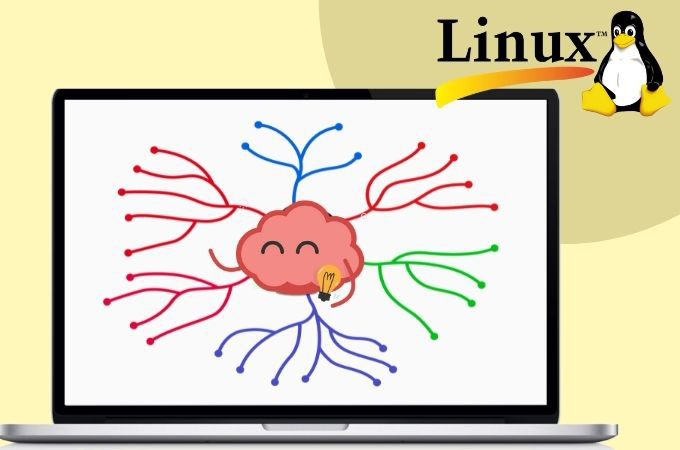 Mind maps are designs used to graphically arrange information in systematic forms that demonstrate connections between the graph's components. Cognitive strategies are extremely successful at moving information into and out of the mind, especially when paired with logical charts. It generally describes or summarizes the responsibilities of the project's elements along the process. In fact, there are several Linux mind mapping apps you can utilize, ranging from free to commercial to open source. On that topic, You can continue reading below to learn the tools we've compiled.
Best Free Linux Mind Mapping Apps
GitMind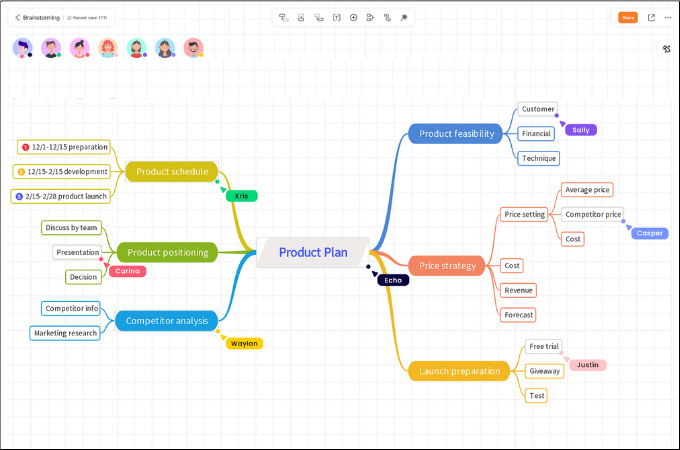 Free Download
The first mind map tool you can utilize using your Linux is GitMind. It is the ideal diagramming program for all organizations. It supports real-time collaboration, which means that several people may work on diagrams at the same time. Also, this free mind map software for Linux provides a completely free service for making unlimited mind maps, storing them in the cloud at the same time, and interacting online. Mind maps may be used to improve critical thinking, problem-solving, and knowledge construction within an organization. As a result, visual planning may be considerably enhanced.
MindMaster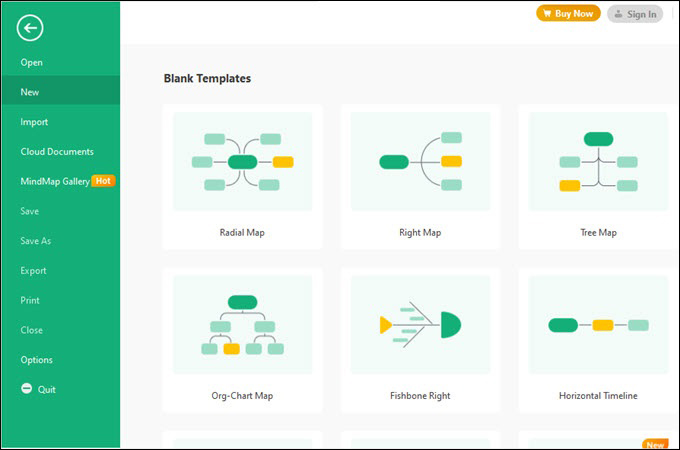 Next on the list is MindMaster. It is a creative freeware mind mapping application for producing many sorts of diagrams flowcharts, concept maps, and so on. In addition to that, this mind mapping app also allows users to sync files across devices. It is a great tool to brainstorm, communicate, and simply control all information from a flexible interface. The free web version is ideal for those who wish to rapidly build a visualization tool without installing anything. However, you must first sign up online until you can make your first map.
Lucidchart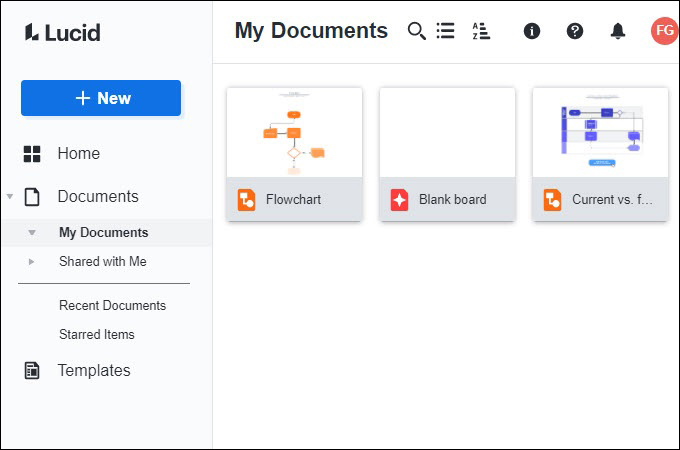 Another reliable program you can use is Lucidchart. It is included in one of the best mind mapping apps for Linux because of its features. With that being said, its integrated features allow users to actually experience cooperation and interaction with their teams. What's more interesting about this app is that it has a variety of patterns for generating ideas. You can also organize templates from simple diagrams into complicated technical diagrams. Moreover, you can try upgrading your subscription if you want additional features and functions.
Cacoo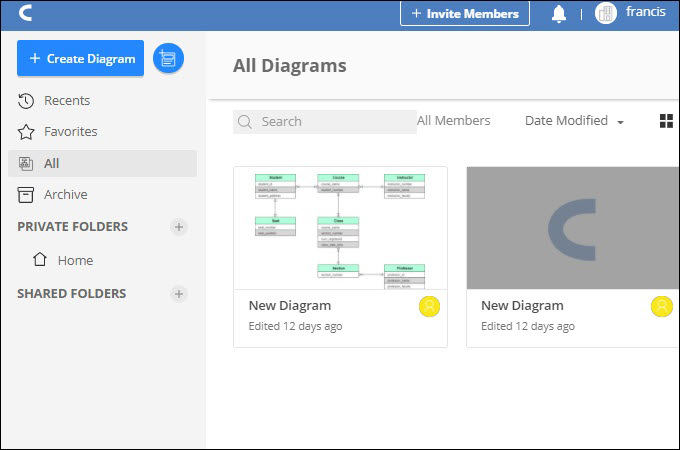 Collaborate and meet specific needs with professionals in the same area or across the globe using this Linux mind mapping app. Cacoo is a diagramming software that can be used for training and development programs, interface layouts, and much more. Plus, its capabilities include comprehensive measures, and strong program integrations such as Google Drive, Confluence, Visio, and others. This tool has a large library of templates and shapes and simple sharing options such as embedding and links.
FreeMind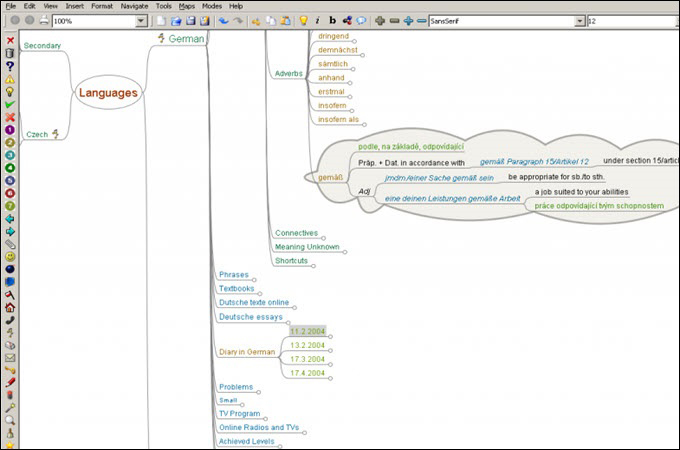 The next program you can also use for creating mind maps using Linux is FreeMind. It is a free mind map software for Linux that offers a high-productivity mind mapping process. Additionally, it includes functionalities such as project monitoring and control, task management, and a workspace for utilizing search engines. It also perfectly functions with web engines, essays, corporate ideas, Web page links with even data stored locally.  
MindMup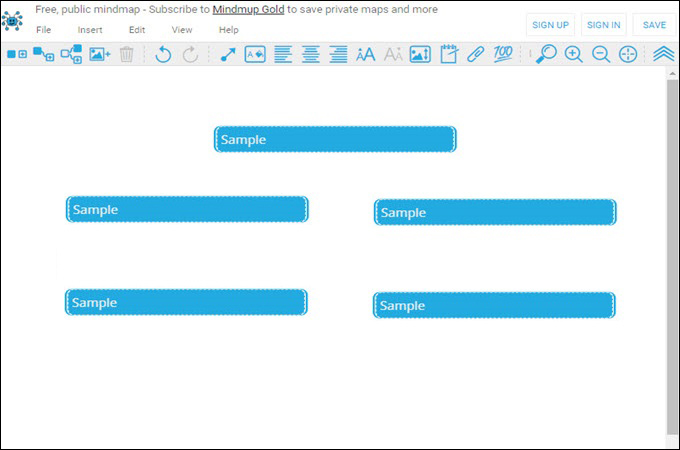 Create your smart ideas instantly and creatively with MindMup. It is a web-based program that is equipped with a Google drive connection. Further, it is included in the list for Linux because its features help users concentrate on their ideas. It also helps users to build an unlimited number of concept maps for free, and it can also immediately store their ideas on the web. Apart from that, users may export their diagrams to their Google Cloud accounts for long-term preservation.
XMind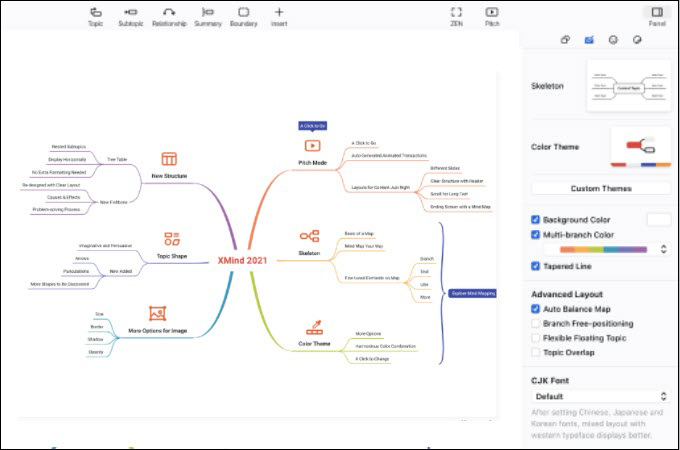 Make any sort of complex map in a logical order and process it with XMind. This Linux mind mapping app is capable of displaying essential facts in a variety of ways. Also, it aims to help small and medium-sized businesses, educational institutions, and non-profit groups to have built-in templates on a uniform interface. Furthermore, the platform's highlights are local area network collaboration, micro-publishing, map merging, mapping images, voice comments, password protection, and other capabilities.
Freeplane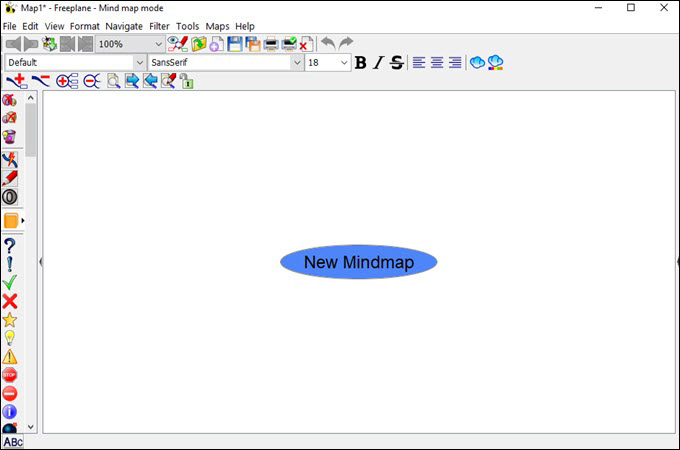 Another great solution included in the list is Freeplane. This is a free mind map software for Linux that allows you to create analytical analysis, knowledge exchange, and job completion. Aside from that, this tool also provides a feature for making visual aids as well as helping users to understand the data included in the concept mapping that has been presented. Its dual program allows users to create, distribute, and absorb data on a particular platform.
Coggle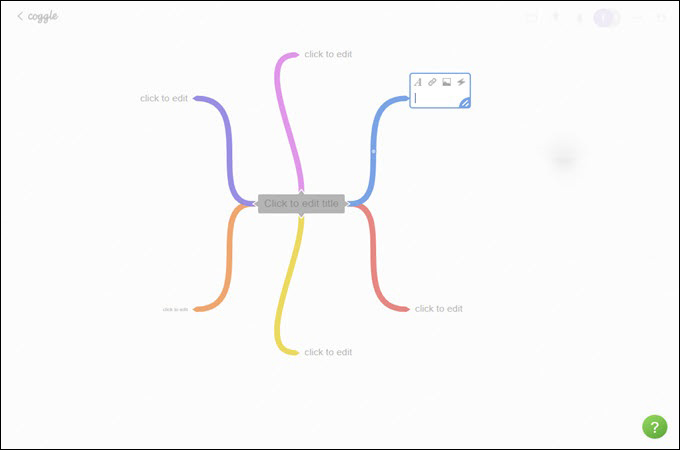 One of the simple and straightforward web tools for creating conceptual maps is Coggle. This Linux mind mapping app can be used for creating, organizing, and collecting data to integrate related topics into a single workspace. You may also add several beginning points or core objects to a diagram. In addition to this, the creator may provide a private URL for others where they can modify graphics instantly. This feature will allow everyone to go through the modification process and do what they prefer.
Draw.io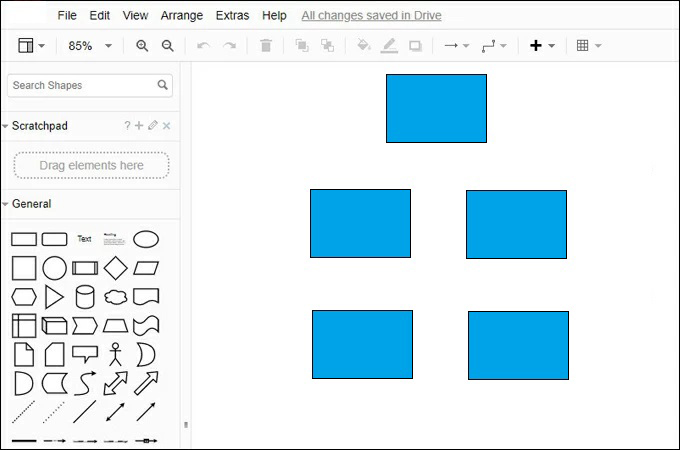 Last on the list is Draw.io. It is a free mind map software for Linux that allows users to build any kind of diagram. Moreover, it even comes with pre-made category themes, such as architecture, flowchart designs, visualizations, graphing, concept maps, UML, and many more. It is useful if you just need to draw diagrams once in a while, but if you really want additional accessibility and additional themes, you must extend your subscription to its premium service.
Conclusion
There are several programs that can help users organize their thoughts and smart ideas. All the written tools above might help everyone save time and effort while creating diagrams and sharing their outputs within the organization. Based on all of the Linux mind mapping apps available, it concludes that the best software depends on the user's preferred preference that suits their needs.