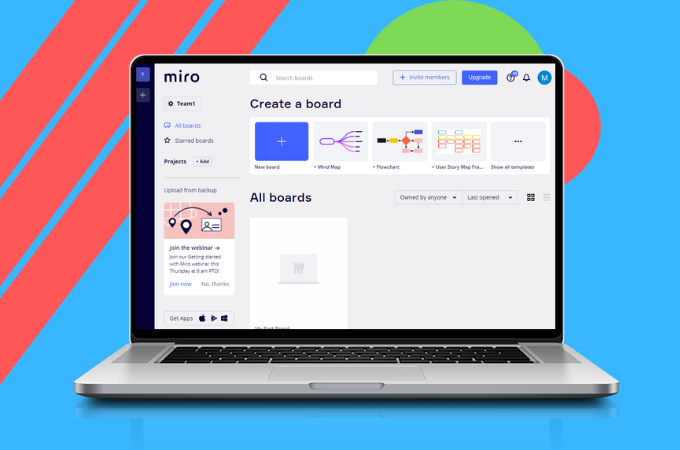 Miro or RealtimeBoard as it is previously known is an online whiteboard application meant for teams and organizations. This type of technology has been a huge help in the last couple of years when physical contact was limited. Using this application, teams can hold meetings and brainstorming sessions about anything that's regarding work. Miro is indeed a wonderful tool since it provides convenient brainstorming and other essential features. However, like any other application, it also has its downsides. One thing that we noticed upon testing is the steep learning curve that the tool requires. It can become confusing for first-timers and can take some time to get used to it. That is why we listed some Miro alternative tools that you can use if you are having trouble with the said app.
Best Free Miro Alternatives
GitMind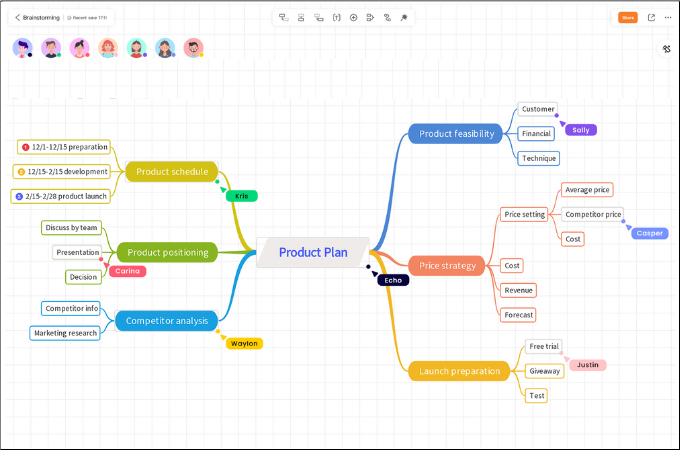 One feature of Miro is the online diagram feature where colleagues can view and edit a chart or diagram simultaneously. However, this feature is not only limited to Miro, because GitMind is also capable of this. GitMind is an online mindmap and flowchart maker that can also double as a whiteboarding app. By means of this, collaborative work between teams becomes seamless and efficient. This tool also allows collaborators to add comments in real time and without leaving the app. Among the alternatives to Miro on this list, this program is the only one with diagram templates in its library. These are helpful for those who like to start immediately to save time.
Monday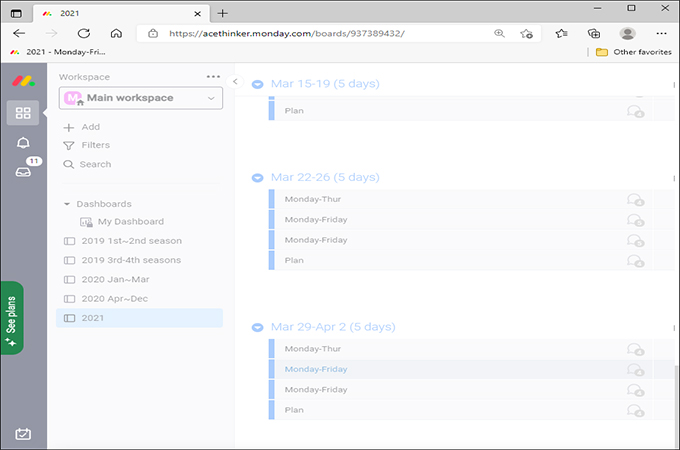 Another popular online whiteboard and Agile tool on the internet is Monday. Those who like to track the progress of the team will surely like this tool. Monday.com is capable of producing Gantt charts so that each member can see who's responsible for which tasks. Aside from that, it also provides a quick communication feature in the form of comment boxes within a single task box. On the other hand, we can't say that this is a Miro free alternative as it requires a subscription payment. However, we can attest to its reliability and user-friendliness.
Excalidraw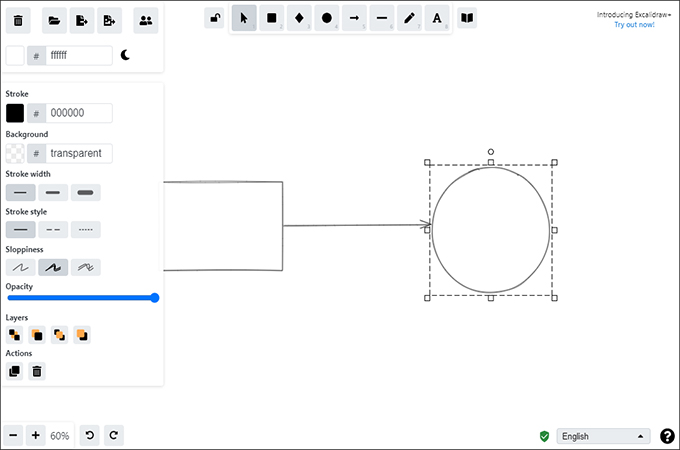 Excalidraw is an online whiteboard that is capable of producing diagram sketches with a hand-drawn appearance. This unique feature is the defining feature of Excalidraw which makes it a very recognizable tool. The tool is free to use, which makes it perfectly suited for teams who are just starting. Using Excalidraw, colleagues can work together to produce a diagram, or discuss a topic using a single diagram. Just by knowing this, we can safely say that this free Miro alternative is a great option if you like to enjoy the basic features that come with it.
WebBoard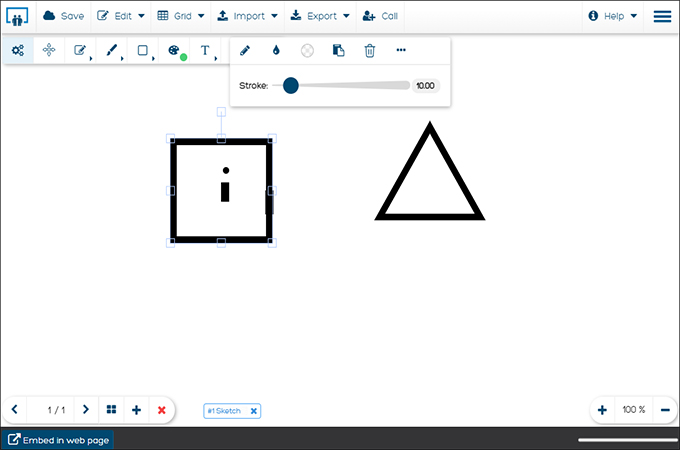 WebBoard is a very straightforward online collaboration tool used to create diagrams and brainstorm with colleagues. The entire interface of this tool is a whiteboard and can be accessed by multiple participants at the same time. Users can manually add those who need to be present in the brainstorming via the built-in call feature. There is also the option that lets users upload various files in the chart. Alternatively, you can also save the chart on your PC in various formats. Overall, this Miro alternative tool will be a great tool at your disposal.
Conceptboard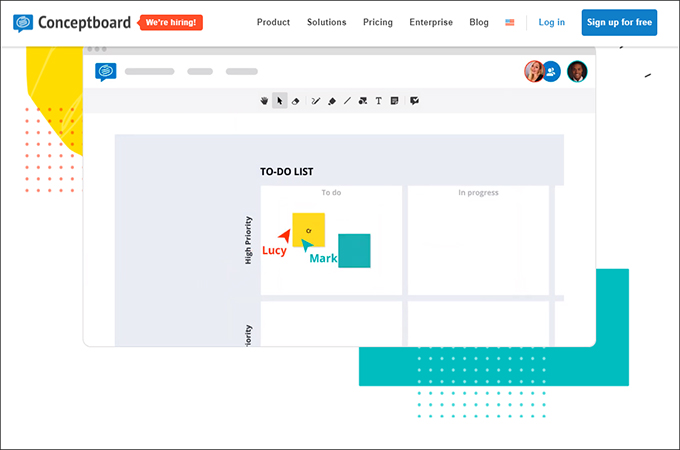 Conceptboard is another online whiteboard application that you can replace Miro with. It's partnered with some of the most successful companies around the world like Siemens, Konica Minolta, and Perry Ellis International to name a few. They are even partners with the United States Airforce so you can be sure of its quality service. However, its difference compared to the other alternatives to Miro is the price range. Given its reputation, it's expected that they charge a pretty big amount for their service. On the other hand, there is a saying that quality comes with a price, which is evident with Conceptboard.
Stormboard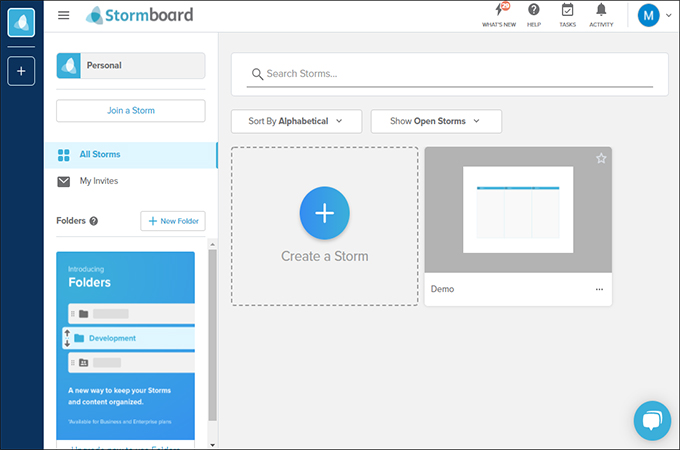 The next tool that we have on the list is Stormboard. This is a pretty useful tool for brainstorming and online meetings which is why it made it on our list. Stormboard has been in service for more than a decade now, and still enjoys the trust of its loyal users. Stormboard is another premium collaboration software that is similar to Miro. They almost have the same features, but the only difference is that tool allows users to post sticky notes while collaboration is ongoing. Although technically not a Miro free alternative, it is still worth mentioning that you are in the right hands if you choose this tool.
Infolio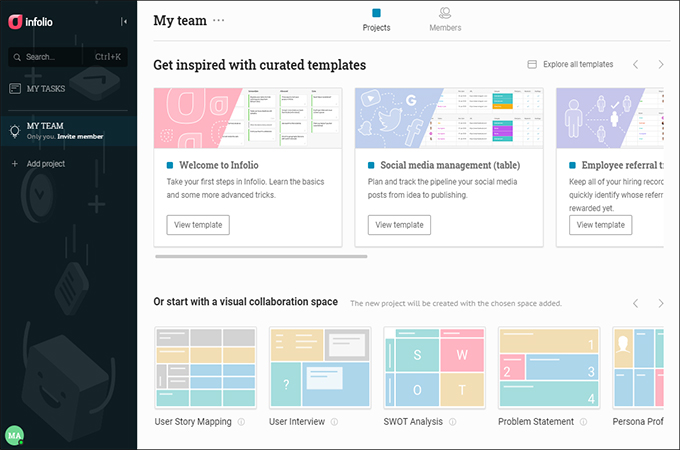 Second to the last tool is Infolio. Using this tool is free, and very convenient. It has the same online collaboration feature as Miro. There are also other features for task management like Gantt charts and more. Communication is also part of its set of capabilities, as you can leave comments on your colleagues' tasks. Task distribution and monitoring are also possible using this free Miro alternative. Overall, we can conclude that Infolio is indeed a great alternative to Miro since it hosts various features that can boost productivity.
Groupboard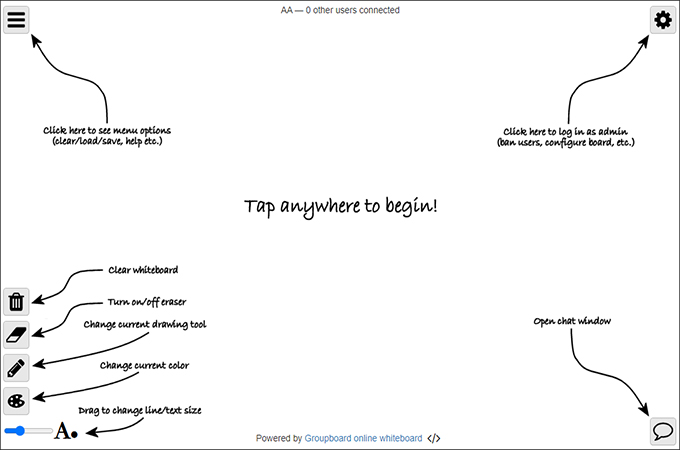 The last tool on the list is Groupboard. As its name suggests, it supports groups of people working on a project together. Online collaboration is part of its main features, and users can use it to brainstorm and leave updates about their progress when necessary. As a Miro alternative, there is nothing much to say about this tool except the fact that it only provides minimal features if you are using the free version. This is their way of encouraging users to avail of the premium plan. However, if you are okay with casual brainstorming then there is no need to subscribe to the premium plan.
Conclusion
Miro is indeed one of the most popular apps in its industry. The advent of its competitors and the fact that it still exists today is proof of the trust people pour towards it. However, there are still many things out there that you'll find helpful and that is the reason why we made the list above. Not only will you be able to get an idea about these tools, but you'll also see the difference between these alternatives to Miro.