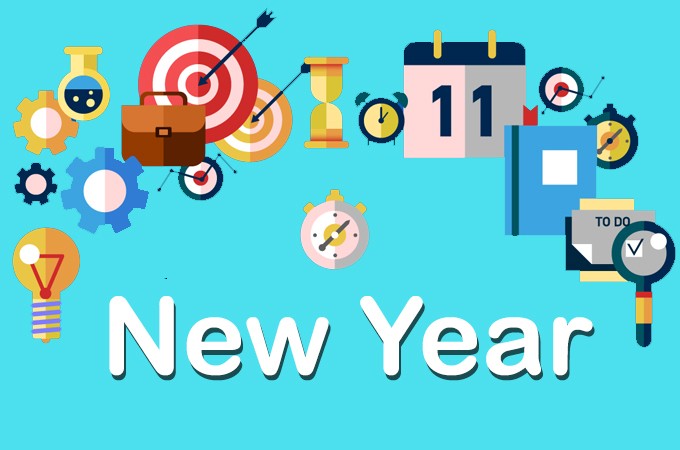 A new year means new goals and new opportunities. It's the time of the year to leave bad habits behind and cultivate better ones. Also, this is a perfect opportunity to upgrade your list of 2023 New Year resolutions to be more productive both at work and in your private life. Practice work-life balance by planning and listing your plans and goals for the coming years. In addition, we provided some of the healthy habits you should build to become more productive in general. Check them out below.
Healthy Habits to Be Productive
Mind Mapping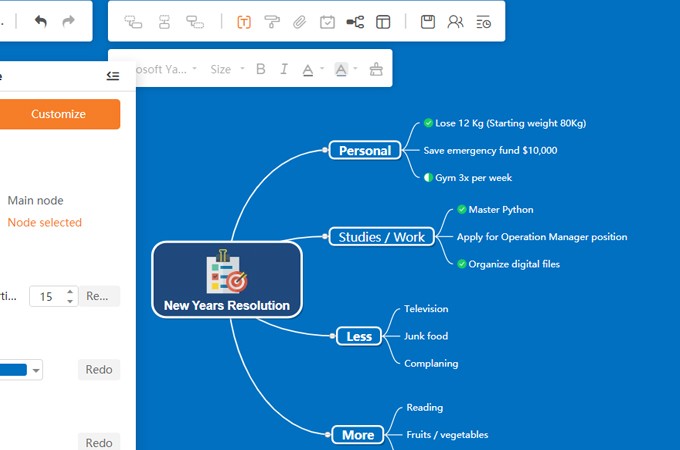 Mind mapping is a powerful approach you can easily build as a healthy habit for a productive life. One of its most significant benefits is it develops your ability to problem solve and think creatively. This is the paramount purpose of GitMind. Its power lies in its simplicity. Users, even those who don't have prior experience, will be able to know how to create good-looking mind maps using this tool.
Tool Recommendation
: GitMind
Features:
User-friendly
Customize text style, border, and color
Web-based and free
Stick to your To-Do list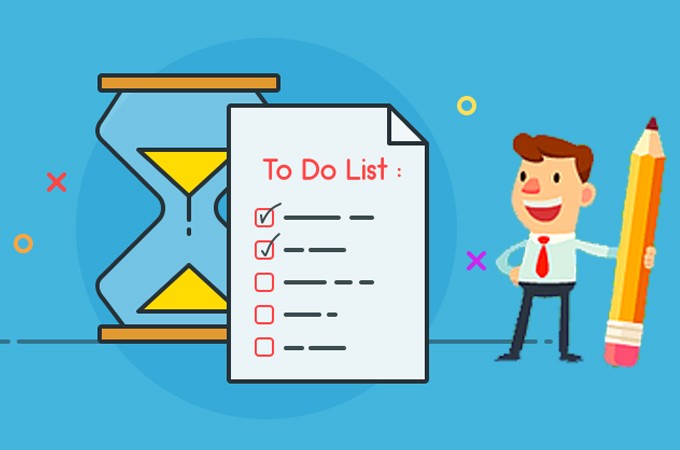 This sounds cliché but many distractions and stress come from unaccomplished tasks. Thus, it is important to actually complete your to-do list to reach your 2022 New Year's goal. You will feel a sense of accomplishment and forward progress after getting things done!
Take strategic breaks
Don't feel guilty when you are taking breaks. Taking breaks is good for your productivity. You are just giving your brain time to refresh and relax. Resting boosts your job performance, productivity, and your well-being. There is strategic renewal you could easily incorporate in your 2022 New Year's resolution. This includes afternoon naps, having a cup of tea, or simply meditating.
Apply 80/20 Rule Goal Setting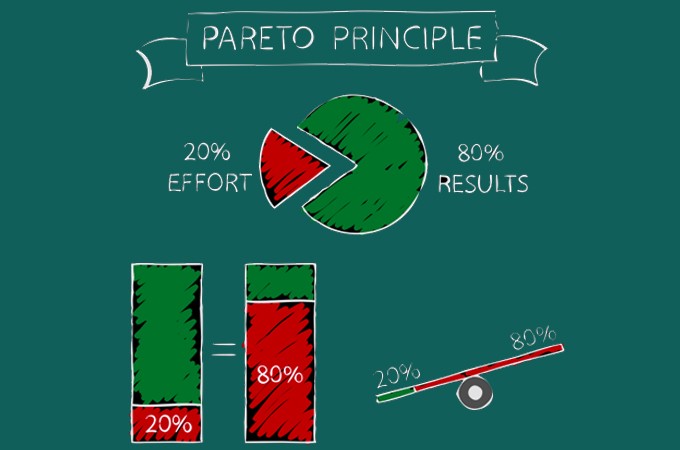 80/20 rule is a popular principle which means 80 percent of your results will come from 20 percent of your work. This principle suggests you eliminate the things that are less important. To apply this rule you need to break down your work into smaller pieces and focus on the 20 percent that brings the most results.
Focus your morning on yourself
Another strategy to increase New Year's productivity is using your morning to focus on yourself. Morning sets the tone for the day so try to avoid checking your email and calendar. Eat a good breakfast, read a newspaper, or meditate. You should control your schedule rather than let your schedule control you.
Remove distractions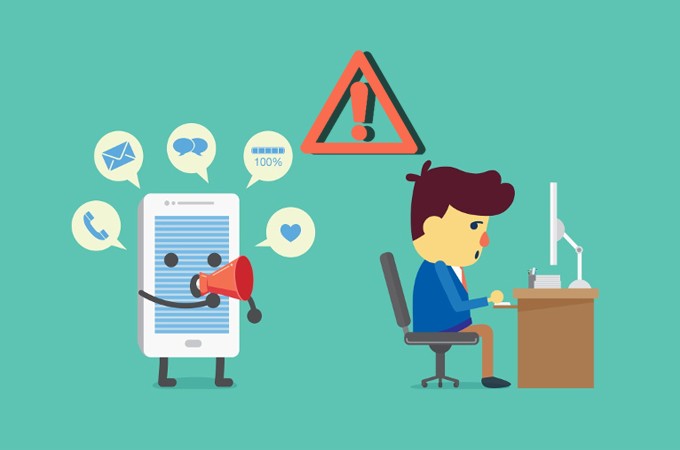 One of the greatest factors that makes a person less productive is getting distracted by social media, telephones, or the internet. As everyone knows, most people are easily distracted by smartphone notifications. So when you need to focus, turn off your phone notification or keep it away from your station. Remember, if it does not help, it's a distraction.
Don't multitask
Often times, when you try to multitask, you are not actually doing multiple things at the same time. Most likely, you are switching focus between the things that you are working on. Every time you switch tasks, you need to refocus on the other task. As a rule of thumb, stop multi-tasking and finish tasks one at a time.
Set a timeline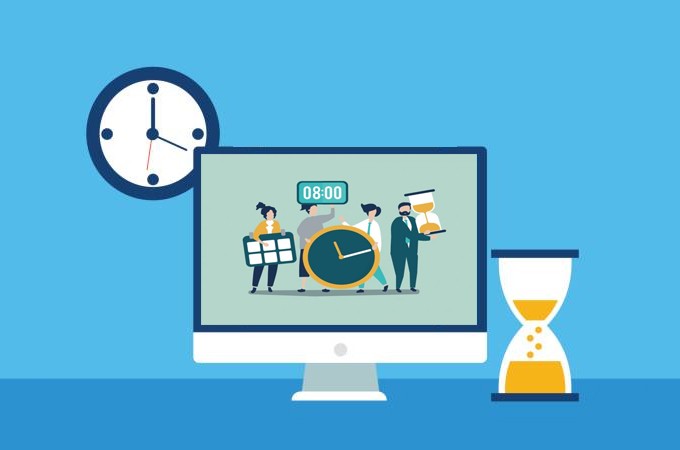 Without a timeline, there's no schedule and no deadline. You can split your project into concrete steps to complete one by one. It creates a clear direction for your project, making tasks more attainable.
Reward yourself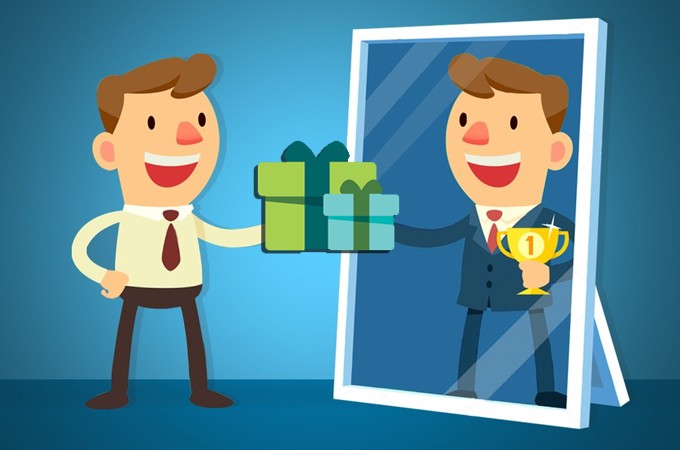 Productive people treat themselves after every milestone. Rewarding yourself is actually one good way to accomplish tasks. It conditions you to work hard so you will be rewarded afterward. As such, you feel motivated to do more tasks. Do something you enjoy like celebrating with your team or taking a vacation.
Take good care of yourself
To become highly productive, one must learn to manage physical, mental, and emotional health. You must invest in all aspects of your life in order to be properly productive. Get enough sleep, go to the gym, and eat healthy foods. That way you will be energized and motivated to work towards your 2023 plans for a productive and quality life.
Conclusion
You don't have to be brilliant to incorporate these habits because productive people are made, not born. All you need is a strong motivation and drive to realize your productivity and be a more successful version of yourself.