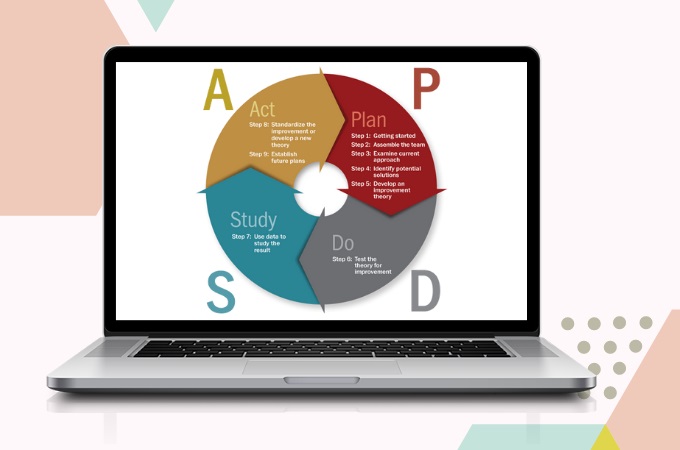 The PDSA cycle, is a management method used in business to keep the improvements going for its services and products. This is an important method that lets users gain valuable information about the opportunities, and things that needs extra attention. At first glance, this method may sound intimidating, but with the right knowledge, you'll find that it is not that complicated at all. On that note, we took our time to study, and provide you with relevant information regarding this cycle. Continue reading below to learn more information about it.
PDSA Cycle Introduction
Origins of the PDSA Cycle
Also known as the Deming Wheel, the Plan Do Study Act cycle was first introduced to the masses by W. Edwards Deming. He was an American statistician, business consultant and engineer who used to work in the Japanese auto industry. The method was inspired from the Shewhart cycle which was introduced by Walter Andrew Shewhart in 1939.
PDSA Cycle Components
As mentioned above, PDSA stands for the four components of the entire cycle. Each letters stands for a phase in the entire cycle and are responsible for the completion of the entire cycle. Get to know these phases below.
Plan – During this stage, teams using the PDSA model identifies the goals and the outline that they will follow during the entire process.
Do – This is the part where you execute the actions that you came up with during planning.
Check – This phase is where you test the data that you gathered during the Do phase. It is where you will compare and formulate possible solutions to possible problems along the way.
Act –The last phase is where you perform all actions according to the plans that you formulated and set it as baseline for future endeavors.
Benefits of Using PDSA
Now that you know the essence of the PDSA cycle, let's dive-in into its benefits. As you might already know, there are many benefits that you can enjoy from employing this strategy. Aside from the fact that you can prepare for possible issues in the future, there are also other things to gain as well. On that note, listed below are other benefits that you can gain by using this method.
Provides continuous improvements to your process
Since this cycle is designed for short term use, it can be used again and again until the desired results are achieved. The Plan Do Study Act method is well suited for maintaining these improvements.
Doesn't have huge negative effects in-case of failures
Since the changes implemented during the cycle are small in scale, they don't greatly affect the standard operating procedures in-case of failures.
Implementing small changes don't cost too much, but the payoff is significant if done right.
Provides a standardized metrics for improvement
Using a uniform standard means that there'll be less risk of miscommunication between various departments.
PDSA Cycle Templates by GitMind
We mentioned above that there are PDSA model templates that you can download for free in this post. To fulfill that expectation, we created some templates using GitMind. These templates were made using an online mindmapping and flowchart maker which means that they are free as well. This means that you can instantly use and edit these templates anytime and anywhere.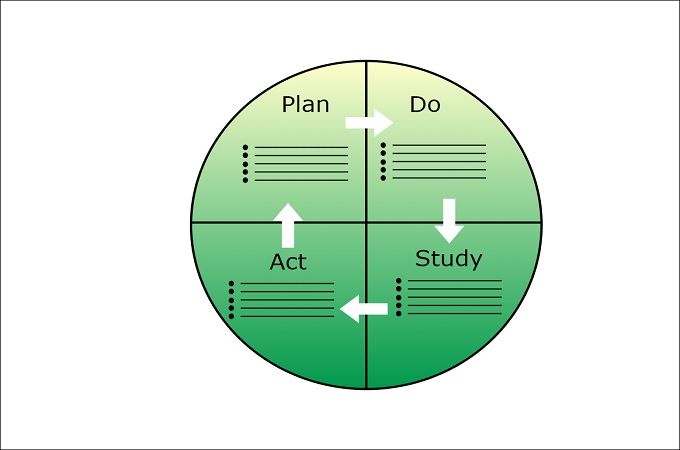 Edit this example
The first template is a straightforward Plan Do Study Act diagram with editable parts. This means that you can freely add any information that you want to the entire chart without changing anything. Of course, there is always the option of changing the format of the chart by utilizing the other features of GitMind. You can change the font style, size and colors if you wish.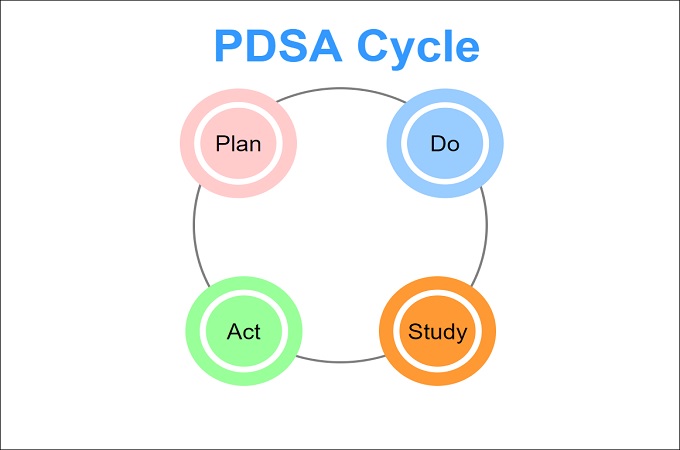 Edit this example
This template is a more intricate example since its design is more visually appealing compared to the previous one. The design shows the different stages of the entire cycle which are labelled by color. To download this PDSA model, simply click the button above.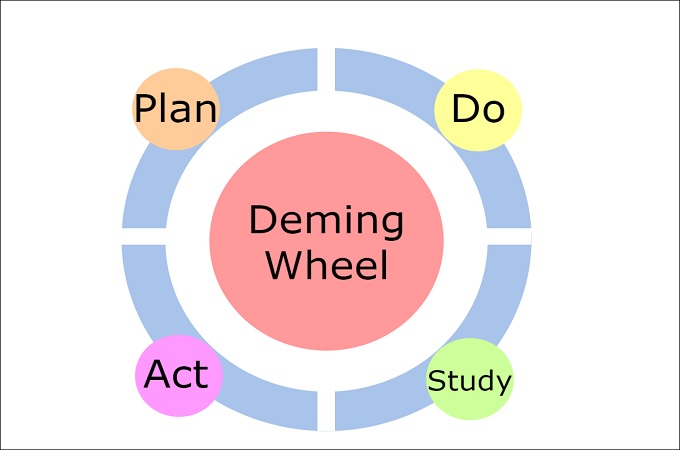 Edit this example
Last template that we have is a Deming Wheel model. This is the other term for the PDSA cycle diagram, and contains the same information but in the form of a wheel.
Conclusion
The PDSA method is indeed a great tool for process improvement. Thanks to its wisdom, many companies and businesses who employed it have flourished over the years. You too can achieve this type of success if you study and properly learn how to implement the PDSA cycle.