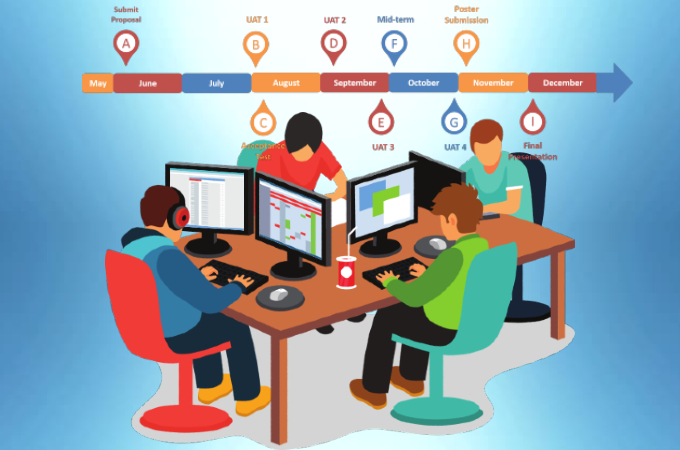 Project timelines are used track the progress of a project to boost efficiency. It keeps the team updated with the milestones, and problems encountered on each tasks. With that being said, making a project timeline is available using the most common application on a PC like Excel. However, creating one is confusing and time consuming. That is why, it is recommended to use a project timeline template instead. On that note, we have listed down some websites that provide downloadable templates for free.
5 Ways to Download Project Timeline Templates
GitMind
GitMind is a multipurpose mind map and flowchart maker that also doubles as a template downloader. If you want to make a project timeline from scratch, GitMind is the best option. Aside from that, the sets of assorted templates are also vast so you are guaranteed to see what you are looking for. To make things easier, here are some project timeline template sample that you can download.
Annual Project Timeline Template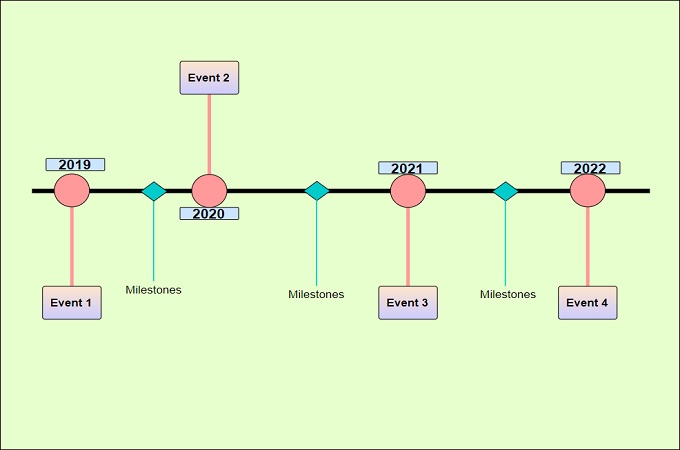 Edit this example
This template is good for projects that runs within 1 year. It clearly shows the run time of each tasks, along with milestones achieved during the course of the project. The overall appearance of the the template is simple, and won't be a cause of confusion to those who are new to the concept of project timelines. You can use this project timeline template example by clicking the button above.
Detailed Project Timeline Template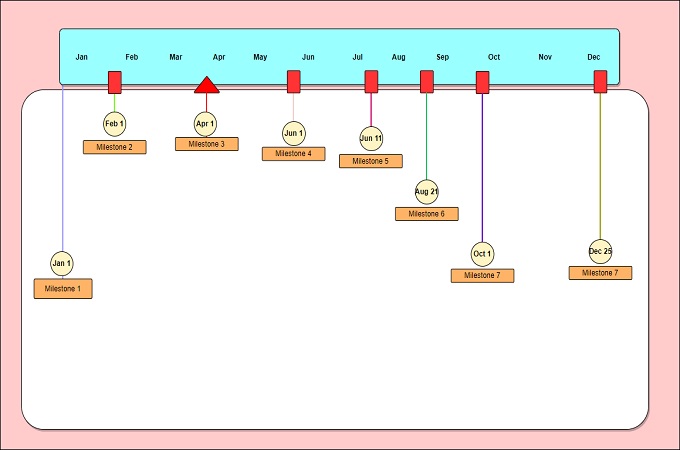 Edit this example
This templates is a lot different from the previous one. Aside from the usual milestones, you will see additional information about the project here. The color tags are also detailed to distinguish each tasks and accomplishments. The chart is split into quarters to maximize spaces and give the user ample space to insert all the milestones. You can also use the project timeline template Excel and Word versions if you want.
Vertex42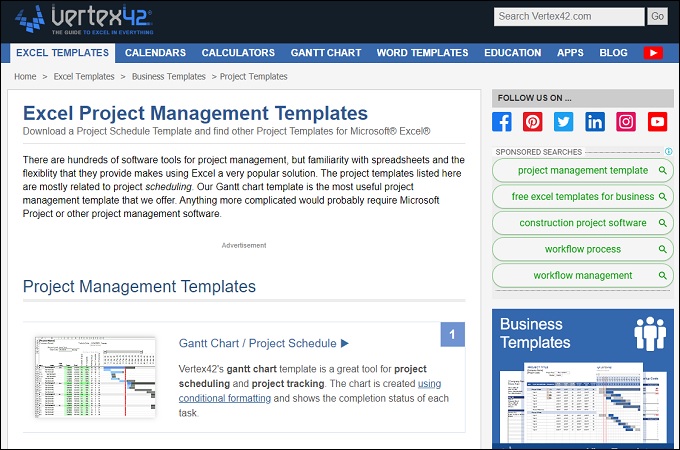 Another website that you can visit to get free templates is Vertex42. The site offers various templates to help others manage their projects, finances and time efficiently. The site hosts more than 300 templates, with more than 10 million downloads so far. From Gantt charts, flowcharts to project timelines, Vertex42 will surely have them for you. That is why, this website is a must-visit from time to time if you want to download project timeline template Word and Excel versions.
Smartsheet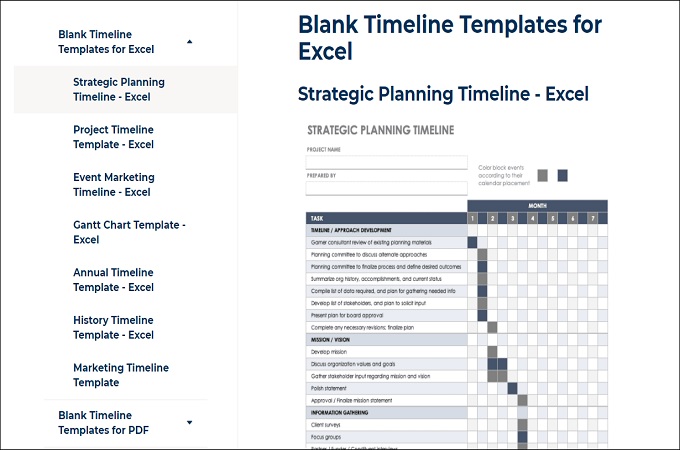 Smartsheet is web-based program that encourages users to work efficiently. They have a lot of different service that helps fulfill this purpose. One of these services is providing template of various charts and diagrams. Apart from that, it also has a schedule manager that lets you schedule your activities beforehand. However, the most used service here is the free templates of various charts and diagrams. With over 100 different kinds, it's no wonder why it has many visits everyday. One of the charts that you can find here are project timeline templates.
Slidemodel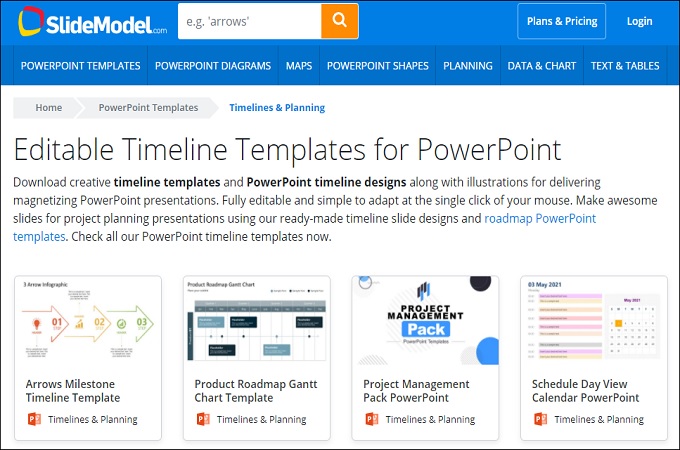 Next on the list of websites that provides templates is Slidemodel. The site provides templates for PowerPoint presentations and other Office applications. The site is home to more than 200 templates for PowerPoint, with various purposes. Timelines, Planning and Data are just some of the categories to choose from. There are also table and PowerPoint shapes that you can download here on top of the project timeline samples.
Opensourcetext.org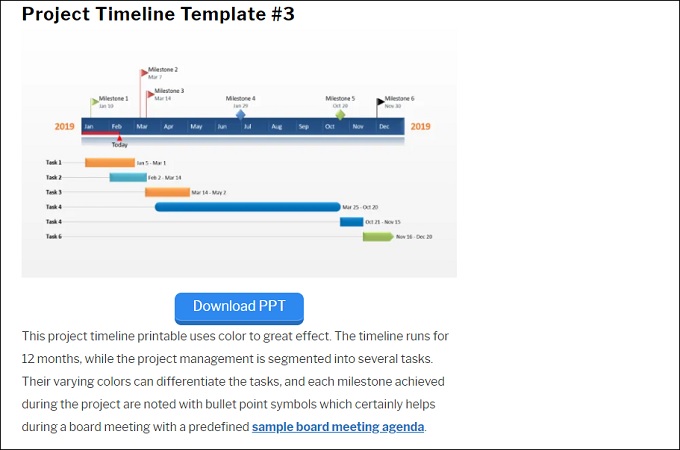 Lastly, we have Opensourcetext.org. This is a website with one of the most number of printable templates on the internet. Among these templates are for Word, Excel and PowerPoint. You can also download templates in PDF format here. Downloading templates here is free of charge, which is why it is one of the top choices when it comes to such websites. Project timeline template Excel version are also available in this platform so you won't have to worry when you need it urgently.
Conclusion
There are literally millions of websites on the internet. All of them have specific functions and services to offer. This can be said for the websites that we featured above. Using the recommendations above will give you freedom to choose the best project timeline template for your project.