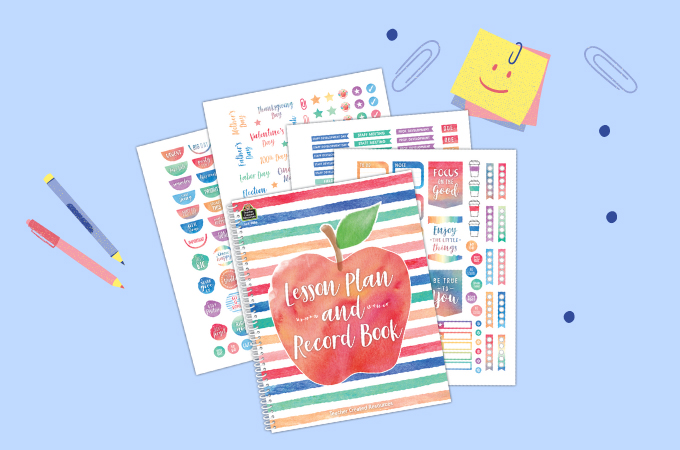 Lesson plans are essential tools used by educators to organize their topics. From science and technology to mathematics, almost all topics can be planned using lesson plans. Reading activities can also be planned ahead using a Reading lesson plan. You can organize the list of reading materials and lessons that you will teach to students by using this lesson plan. On that note, we prepared some reading lesson plan templates for various grade levels. Continue reading below to see these templates.
Reading Lesson Plan for Grade 1, 2, 3
Lesson Plan for Kindergarten Reading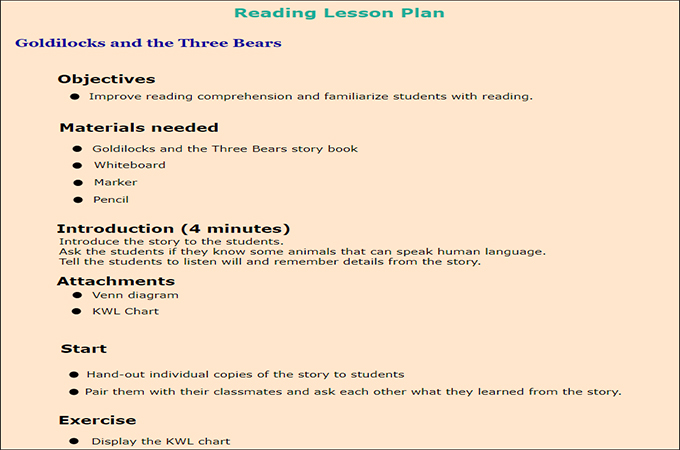 Edit this example
Kindergarten is one of the foundations in childhood development. This is where you will learn the basics of reading the alphabet and other cognitive skills. That is why it is important to plan the reading activities ahead. As the children are still at the kindergarten level, you'll have to consider their mental capacity while making the lesson plan for kindergarten reading. Just like the guide above, which talks about Goldilocks and the Three Bears. This story is perfect for toddlers since it features adorable bears and the story is light. As an exercise, you can ask students to read it together with The Three Little Pigs. Ask them who the characters are, and what they have in common.
Reading Lesson Plan for Grade 1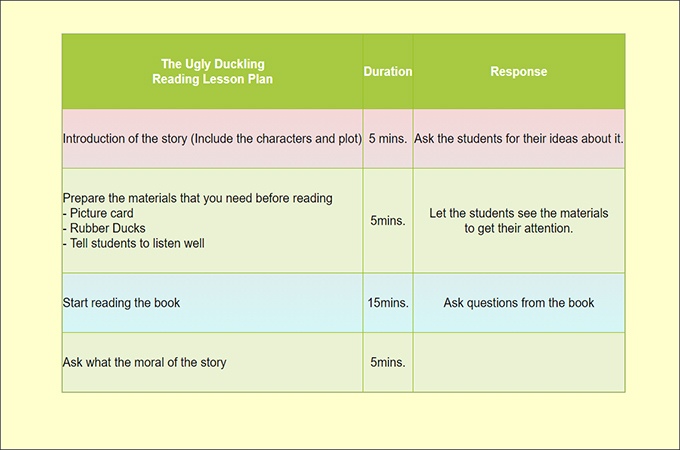 Edit this example
Now, let's move to a different grade level. Grade 1 students are much easier to control compared to kindergarten students. However, they are still in the development stage and are very fragile so you will need to put that into consideration. While on the topic, you can prepare a light story like "The Ugly Duckling" just like what the guide above contains. If you also like, you can use the guided reading lesson plans here, to save time. You can have them listen first, and then let them retell the story based on what they understood from it.
2nd Grade Lesson Plans for Reading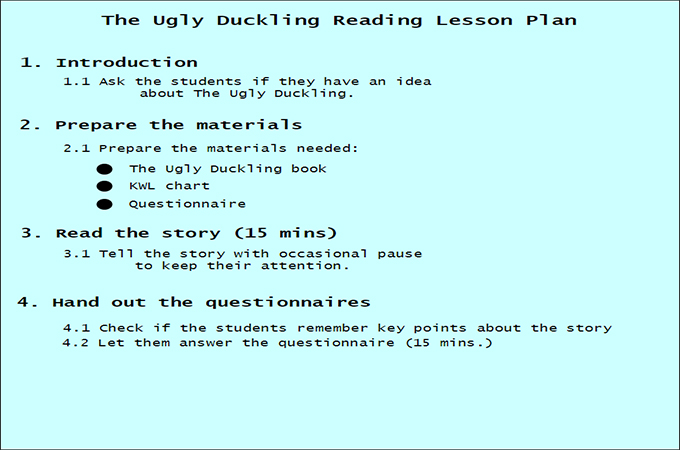 Edit this example
2nd Graders are much advanced compared to the previous levels. That is why this time, it's ok to kick things up a notch. Raising the difficulty level is fine, as long as it is within the capabilities of the students. The example above is a great way to stimulate students by having them listen to a story, and then ask them to compare and contrast the characters. This way, they will learn how to listen attentively, and at the same time, develop the skill to shape their own opinion. Click the button above to use the 2nd grade lesson plans for reading under this category.
3rd Grade Reading Lesson Plans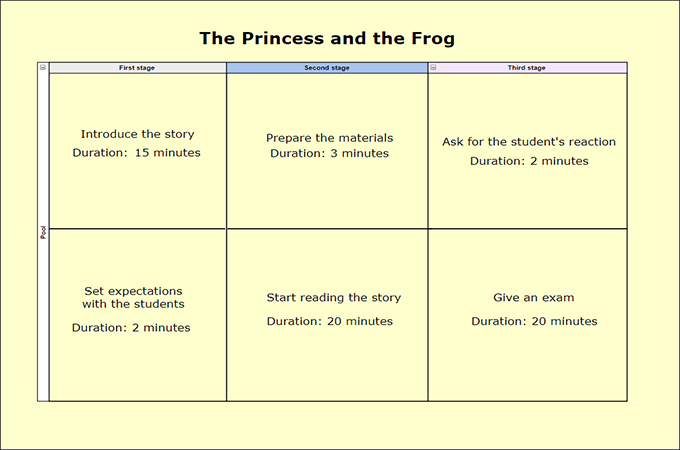 Edit this example
Last guide that we have is a lesson plan for 3rd graders. Similar to the previous guide, the difficulty level here needs to be higher compared to the previous ones. This way, students will encounter something new each time, and will keep their interest in the topic. The 3rd grade reading lesson plans in this page will prove to be useful since it covers exciting topics. For starters, you can make them ask questions that they found in the story, and ask their classmates to answer and vice-versa. This way, they will develop their critical thinking skills, while at the same time learning how to respond correctly.
Conclusion
Lesson Plans are important in keeping your lessons organized. However, one should always strive to make each lessons fun and exciting. One way to do so, is by utilizing various methods, like using templates and distributing them to the students. This way, they will have an idea about the topics that will be discussed, and at the same time learn how to read a reading lesson plan.