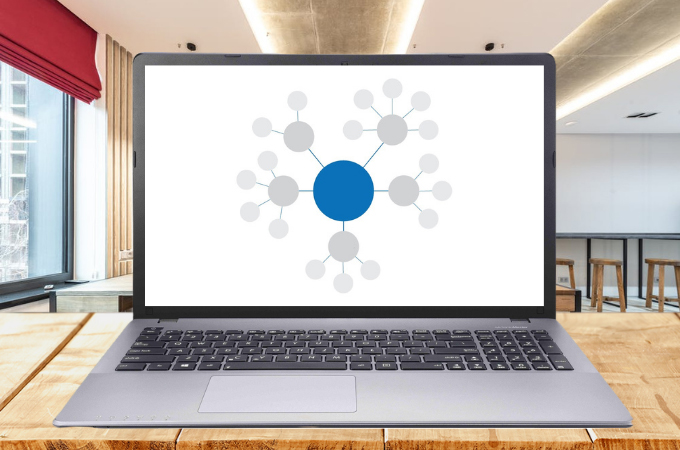 If you're on a research team and want to organize and illustrate what you know about a topic, creating a research concept map is a smart way to go. It's a technique for brainstorming research topics or narrowing down a broad notion into a more focused one. Concept maps can also be used to assist you to establish keywords for database searching or to help you come up with a thesis statement for your assignment. Keep reading to learn more about this great technique as well as the procedures for making one.
How to Make Research Concept Map?
What is a Concept Map?
A mind map about research is a visual representation of your understanding of a subject. Concept maps help in the organization of your thoughts and the exploration of relationships within a topic. To organize and illustrate what you know about a topic, make an idea map. They essentially represent the knowledge that we people hold in our minds regarding a certain subject.
Stages in Making a Research Mind Map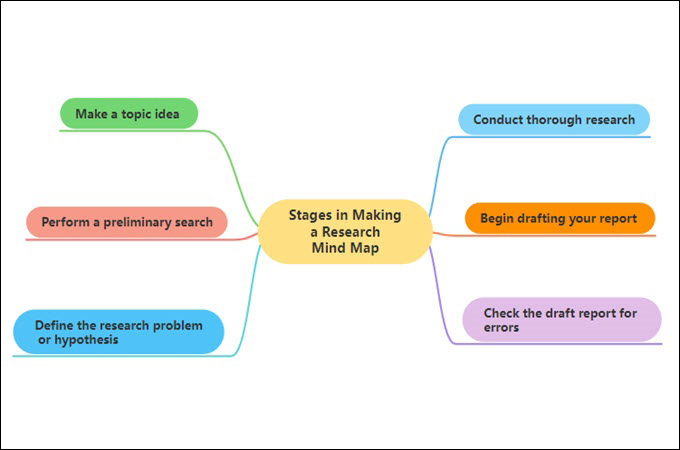 Make a topic idea – Determine your research mind map topic area by considering what you may possibly research in this area.
Perform a preliminary search – You must now determine whether you have sufficient resources to complete your investigation. Are those resources readily available? Is your topic too broad or too narrow?
Define the research problem or hypothesis – You should be able to establish the boundaries of your research now that you've done some preliminary investigation. Consider phrasing your research question as just a question to aid you in writing.
Conduct thorough research – According to a concept map regarding research, Conducting thorough research is one of the recognized resources for the problem or topic.
Begin drafting your report – Start your initial draft with the principal purpose of your report if you've described it. If not, submit a one-sentence summary that answers the following question: What is your report's story?.
Check the draft report for errors -Finally, the report is updated and double-checked at this stage, and research mind map example diagrams and other visual aids are added.
How to Create Research Concept Map Online?
Create professional-looking mind maps with GitMind. This tool is an online brainstorming and graphic design tool that allows users to easily build visualizations such as research concept map models, flowcharts, and other graphic representations. Additionally, this program provides free editing options while also allowing users to send their outputs by URL and edit them wherever they are. Having stated that, the detailed processes for creating a research concept map utilizing this program are provided below.
First, go to GitMind's official website and click the "Get Started" button to start.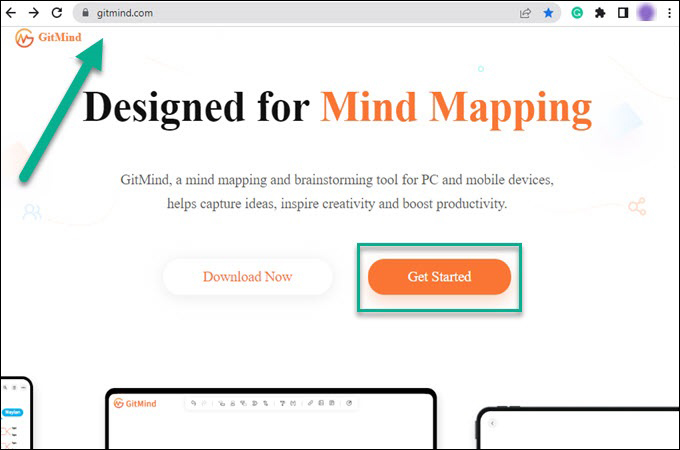 Choose the "Mindmap" tab and hit the "New Mindmap" button to start making a mindmap.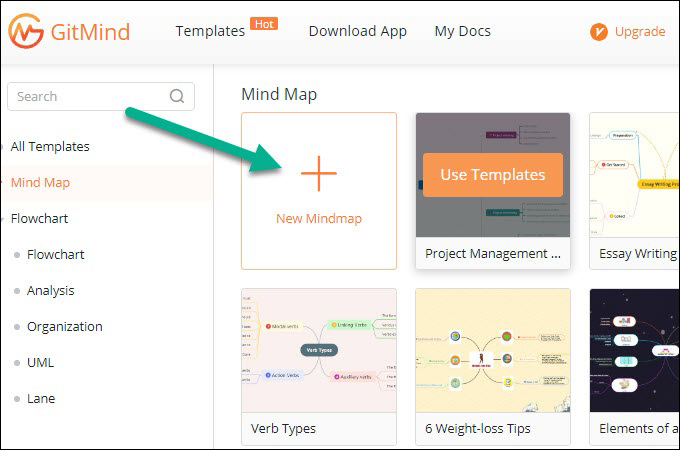 From there, you can start customizing your concept map for research.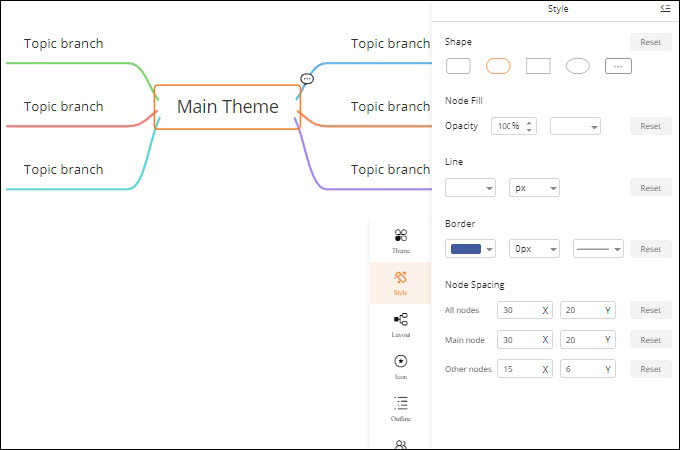 Once done, click the "Save" button to save the modification, also if you can share your outputs via the URL link by simply hitting the "Share" button.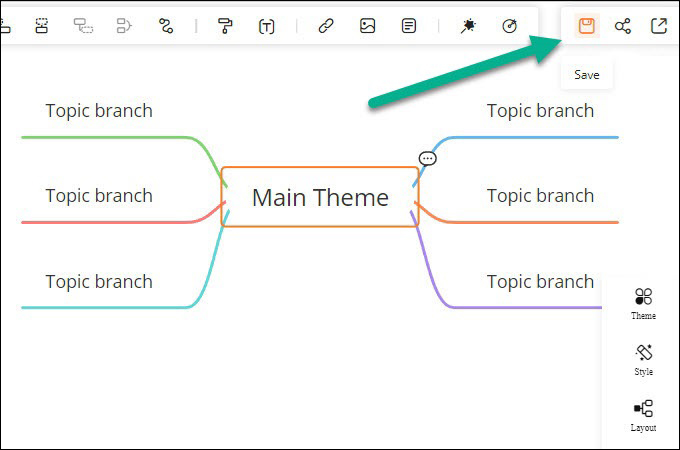 Importance of Utilizing a Concept Map
Both speakers and people learning new material might benefit from concept mapping. People can frequently absorb ideas far more rapidly with a research mind map than they can by reading them inside an article or book. This visual way of presenting information that makes it quickly understandable. Because of its simplicity and highlighting of crucial aspects, people can easily read thru a conceptual framework for quick comprehension of the complete system. This can be incredibly useful in a variety of situations, such as a work event when attendees must quickly examine the benefits of new initiatives.
Conclusion
All in all, concept mapping can truly help the organization of a presentation in a logical manner. Visualizations are logical by nature and emphasize clarity as well as order. Presenters are guided to create brief, logical presentations by forcing this structure on them. Even if the user isn't presenting the research concept map during the presentation, a presenter may build a concept map as a way of arranging his presentation notes. Furthermore, software such as GitMind makes constructing a concept map much easier.