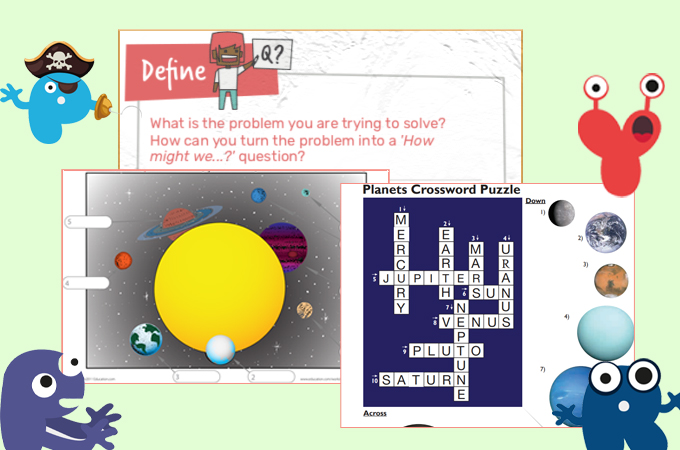 If you are a Science teacher, a good format of a lesson plan is a must to help your students actively participate in the class. Not only that, a good lesson plan makes it easy for them to learn the lessons effectively while having fun. Whether you are teaching biology, chemistry, and science-related lessons, you can incorporate these Science lesson plan examples to help students enjoy learning Science. Explore the resources below.
Science Lesson Plans for Grade 3, 4, 5
Solar System Lesson Plan for Grade 3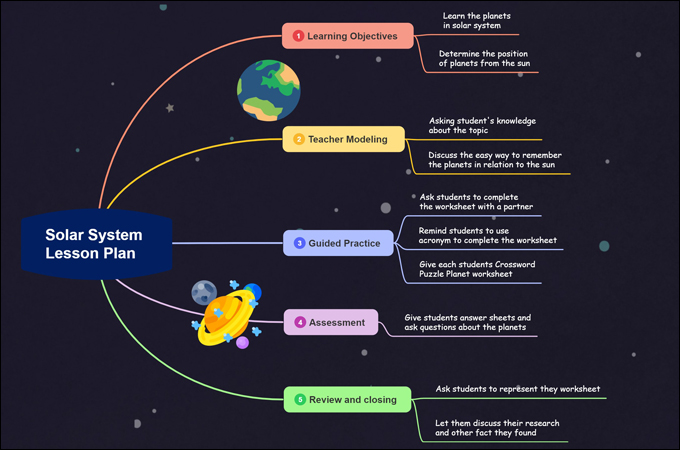 Edit the lesson plan
This lesson plan will help you teach lessons about the solar system specifically learning about the planets in the solar system and their position from the sun. After the learning objectives is the explicit instruction that serves as a guide for teachers. It particularly instructs the teacher to gather prior knowledge and some tips and tricks in remembering the planets much easier. At the latter part of the solar system lesson plan, there are detailed explanations of activities.
Biology Lesson Plan for Grade 4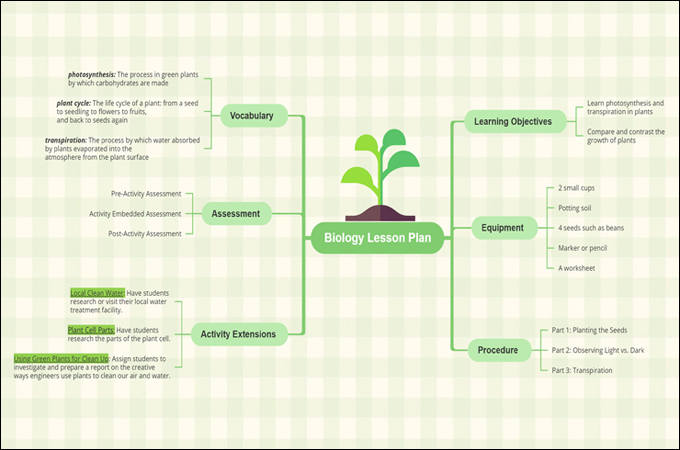 Edit the lesson plan
Another subject area of Science that students should also learn about is biology. In this lesson plan, students are expected to learn about photosynthesis and transpiration in plants. An effective way to understand these concepts is through a hands-on activity just like on other biology lesson plans. There the list of materials for the activity is given. Along with this, teachers will guide the students on how to proceed with the activity by referring to the Procedure section.
Chemistry Lesson Plan for Grade 5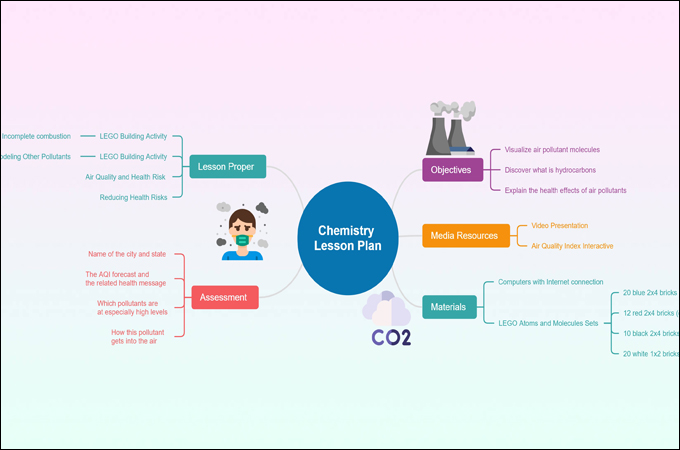 Edit the lesson plan
You might also be looking for a Science lesson plan suitable for grade levels 5 and up to teach chemistry. Here students will learn about chemical reactions once added into the atmosphere. What are its effects on environmental health specifically on human health. Moreover, this chemistry lesson plan will enable students to build molecules using LEGO bricks. The model will serve as a modeling tool for air pollutants. Then, they will need to discover the connection between air quality and environmental health.
Earth and Life Science Lesson plan for Grade 4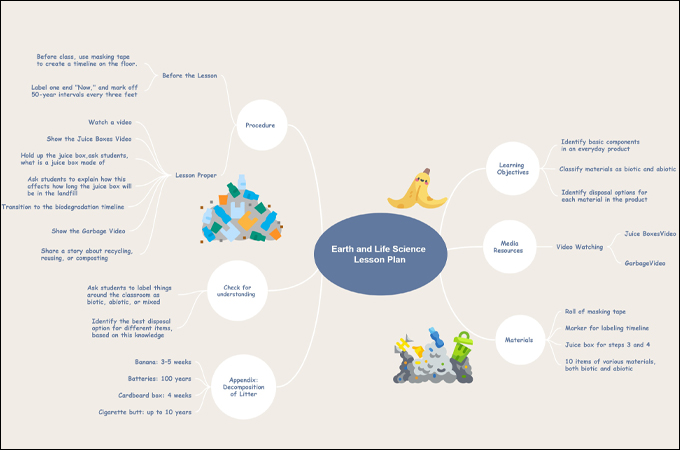 Edit the lesson plan
In the earth and life science lesson plan, students will learn about biodegradation. Students will explore the basic components of a common object which are the biotic and abiotic materials. They need to learn about these and be able to classify whether materials are biotic and abiotic. To gain a deep understanding of this science lesson plan, students will create a biodegradation timeline. Additionally, watching videos that will lead to the discussion of waste and pollution.
Conclusion
Using the above learning resources, you should be able to facilitate the science classes in a variety of situations. Most of the science lesson plans are hands-on activities. Students will find enjoyment in learning. At the same time, these provide opportunities for teachers to explore the best approach for the students.