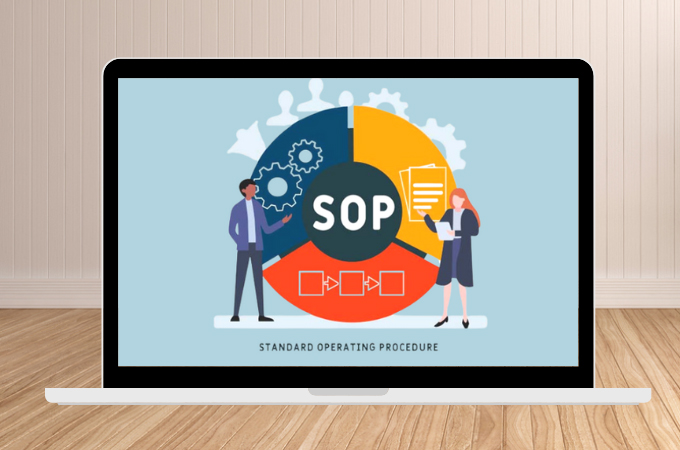 Standard operating procedures (SOPs) are detailed instructions that serve as measures for how employees carry out their jobs. Effective SOPs are comprehensive, properly defined, and based on feedback from the employees who perform the task. Whether they are laid out in numbered phases or presented as flow charts. Employees produce a product that is consistent and predictable when they follow guidelines for that particular job. Here, learn the importance and benefits of SOP, and get the standard operating procedure template that you may need today.
What is the Importance of Standard Operating Procedure?
You may not realize now how important is to have Standard Operating Procedures. But whether you believe it or not it may lead to boosting the company's efficiency. Having a step-by-step document process may give a lot of positive impacts on both employees and the organization. Some of these benefits are listed below.
1. When it comes to generating products, SOP may be useful for quality control and for ensuring consistency. SOPs are guides for employees to reduce errors and miss-steps throughout production. In this case, creating SOPs increases productivity with fewer mistakes.
2. SOPs can be used in the training process to increase consistency and ensure that employees learn how to complete tasks. Additionally, it frees up current team members to concentrate on their job and improve efficiency. And because trainees can refer to SOPs for a refresher when necessary, waiting times for feedback from supervisors are reduced.
3. Keeping track of legal and regulatory obligations can be challenging, especially for new hires. During this time, they still getting familiar with the necessary protocols and regulations. However, failure to follow a legal or regulatory procedure precisely might result in penalties and consequences. SOPs ensure that nothing is overlooked and maintain compliance without the need for severe supervision from a more seasoned employee.
See these standard operating procedure examples to enjoy the full benefits of having SOP in your company or organization.
3 Types of SOP Templates
Flowchart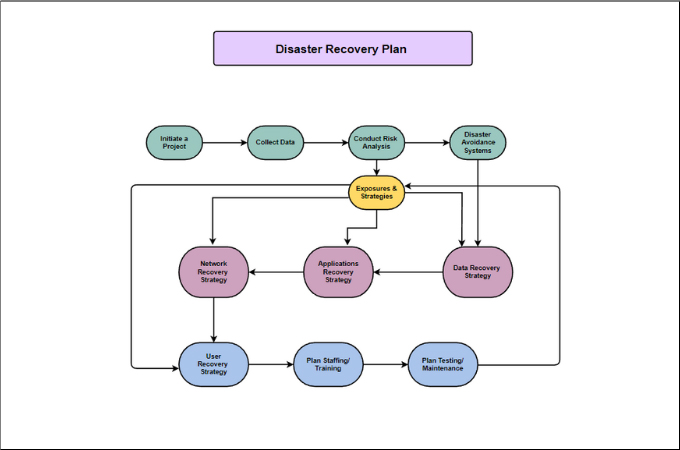 Edit this example
When there are several predictable outcomes from the standard operating procedure, a flowchart can be beneficial as an SOP template. Use a flowchart to illustrate the numerous steps to take when the outcome of an activity is unanticipated. Depending on the outcomes, each step in the flowchart specifies what should be done next.
To map out more complicated operations, flowcharts are highly helpful since it involves many decision points. Actually, it has an impact on how the task is carried out. Flowchart SOPs may need to be referred to in an emergency, therefore they must be simple to read and comprehend. For example, they might be used to start a Disaster Recovery Plan or respond to a network incursion. See the standard operating procedure sample shown above.
Hierarchical Diagram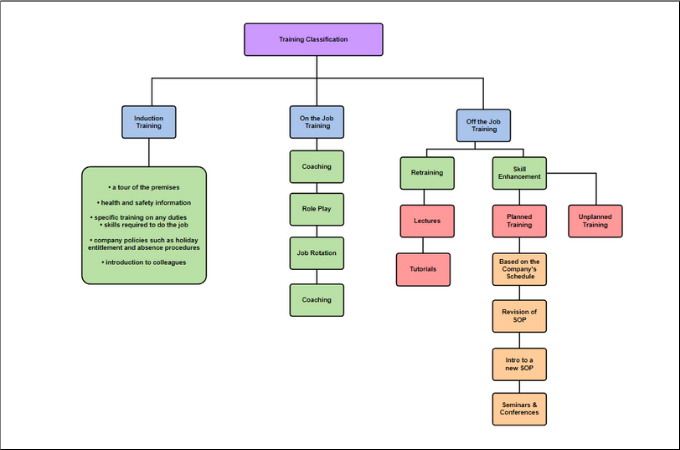 Edit this example
You may want to use the hierarchical diagram if your operations involve several decision-making phases. With it, complex procedures and straightforward step-by-step instructions can be combined using a hierarchical standard operating procedure (SOP). This type of SOP contains both the process's finer details and its broad framework. You can make hierarchical checklists or bullet lists if your procedures are more complex and require more information. Adding hierarchical phases can be helpful if you can't explain a task in a single step but still don't want to make the SOP too long.
Checklist SOP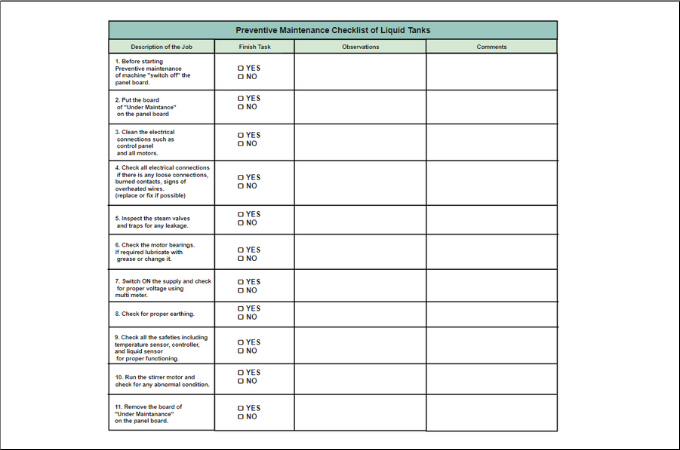 Edit this example
It is easy to outline an SOP in a checklist format since people are naturally task-oriented and drawn to them. Most people find pleasure in crossing off tasks as they are finished, and using a checklist can be a great help. Moreover, you can use it for a range of purposes, from individual task preparation to project completion and deliverable preparation. In this case, you can see whether you're on pace to finish a project or ready for an event.
Checklists are used for management duties as well as technical work such as outlining points to cover in a meeting. Furthermore, this format allows for a lot of customization and flexibility in SOP templates. Take a look at this checklist standard operating procedure template.
Things to Include in Standard Operating Procedure
No matter what format of SOP you are going to use, there are some fundamentals that you need to remember. The list of important details that you may include in drafting it may be outlined in this SOP example as follows:
For the Title Page:
Organization Name & Logo
SOP Title
Document ID number
Publication Date/Most recent revision date
Name & Signature of approver
For the SOP Content:
While other companies or organizations may require more or fewer details, a more than one-page SOP typically includes the following sections:
The purpose of a specific SOP
Jargons or concepts to be explained or defined
The detailed instructions can have a single numbered level or multiple levels, but generally not more than three levels
SOP's coverage area such as what departments, groups, or individuals the document applies to
The entity in charge of the SOP
Policy or law wherein the SOP complies
References to any supporting documentation for the procedure (policy, regulations, or other SOPs)
Criteria for determining whether the procedures are effective
An inventory of revisions to present how the document has changed and when new changes were made
Conclusion
As mentioned above, Standard Operating Procedures are essential for a company's growth and efficiency. These established guidelines help each employee to comply with the regulations and expectations of the organization. Furthermore, a well-outlined standard operating procedure template can help you to reach the company's goals and success. GitMind provides formats that you can use to boost efficiency.