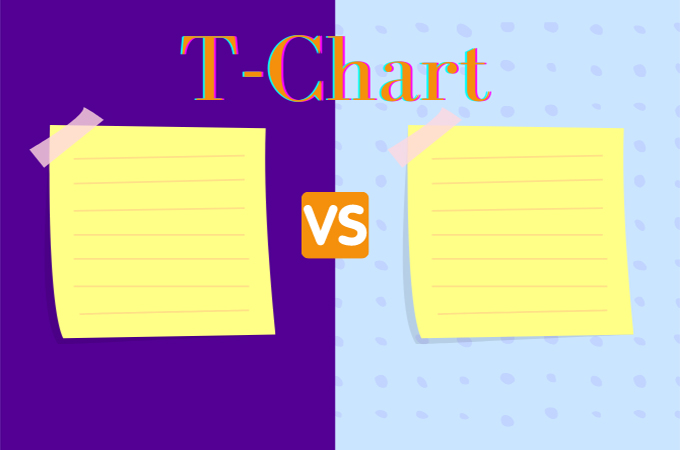 A T-chart is a type of diagram used to compare and contrast features of a certain topic. This type of chart is one of the simplest chart that you can make since it only consist of two columns separated by lines which resembles the letter "T", hence its name. Despite being easy to make, downloading templates is still the best way to get this type of diagram. With that being said, we prepared some templates that you can download and use instantly.
Ultimate T-Chart Tutorial
What is a T-Chart?
As mentioned above, a T-chart graphic organizer is usually used by students. It's a good study material as it can compare various aspects of a topic in an organized manner. Aside from that, it is very easy to read because it separates the ideas by category for easy understanding. One of the most versatile charts out there, it can be used in mostly every field of study there is. May it be math, science or history, T-chart is a good choice.
Benefits of Using T-Chart
As a graphic organizer, there are benefits that you can reap by using T-charts. Not only can you efficiently sort out information categorically, but you'll also be able to share them with others. Additionally, you can also you will be able to record valuable information which you can use later on. Aside from that, there are other benefits that you can get by using T-charts and some of them are listed below.
Helps users decide on things quickly since they can compare the pros and cons clearly.
Easily present data to an audience with limited knowledge about the topic
Good note-taking tool since you can immediately arrange facts from opinion
A T-chart is a good training tool for students to come up with their own ideas and opinions about a topic.
T-Chart Examples to Download
T-chart templates are abundant online. That is why it is easy to come across if you search for it. There are many templates with various topics that you can download online. May it be for education, science and technology and math, you will find them online. Additionally, we will also provide you with some templates that you can add to your collection. The T-chart example here are editable which means you can modify them according to your requirements.
Verb vs. Noun T-Chart Example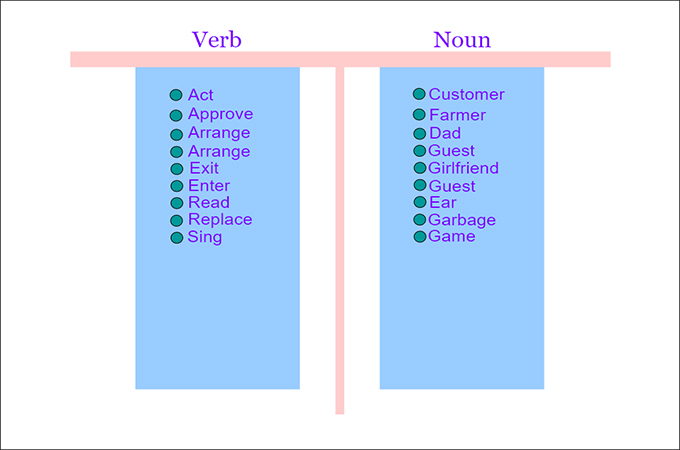 Edit this example
Most students struggle identifying verbs from nouns. That is why this template will be helpful in studying these words. You can also share your chart to other, especially if you are a teacher. This Word T-chart graphic organizer is also editable so you can add more examples.
Fact vs. Opinion T-Chart Template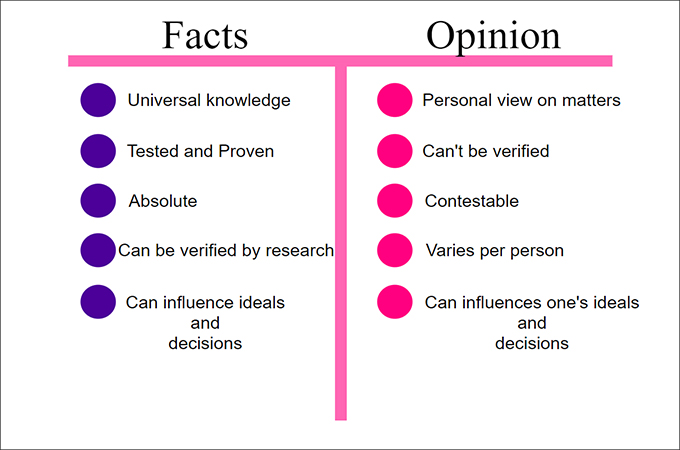 Edit this example
Another commonly used chart in a classroom is the Fact vs. Opinion T-chart diagram. It is used to separate facts from opinion. As we all know, facts are proven bits of information while opinion are personal views on a topic. This template will help users in their own research and when presenting their findings to an audience.
Pros and Cons of Investing in Cryptocurrencies T-Chart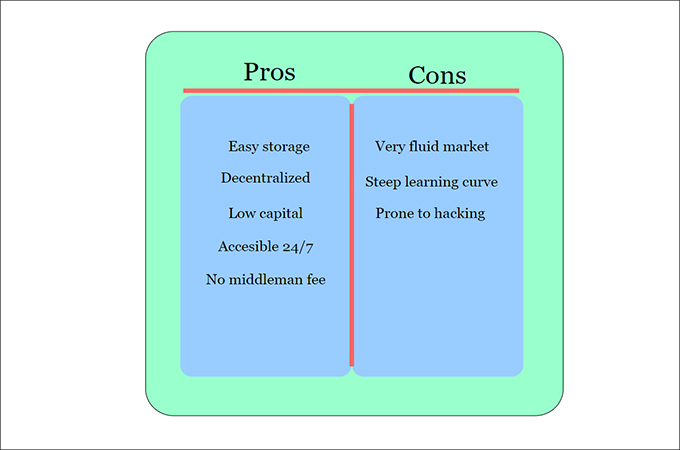 Edit this example
This example is perfect for pointing out the pros and cons of one topic. In this case, the pros and cons of investing in Cryptocurrencies these days are shown. These days, the trend of Cryptocurrencies have been on the rise. That is why if you are thinking of investing, then read the T-chart graphic organizer above.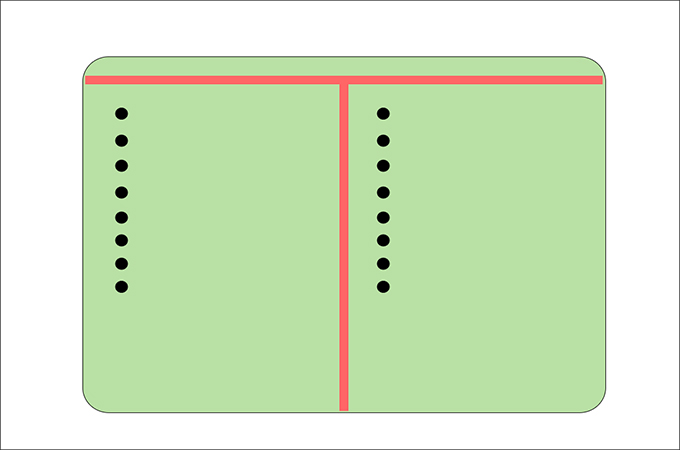 Edit this example
This is a blank template that you can freely use for any purpose. It is designed to accommodate various information. Click the link above to download the template.
Conclusion
T-chart is a indeed a useful diagram that serves many purposes. On top of that is the simple way to make it which is one of its defining features. However, since templates are already available, then it is recommended to download one. On that note, the templates above are some of the many that you can download for free.