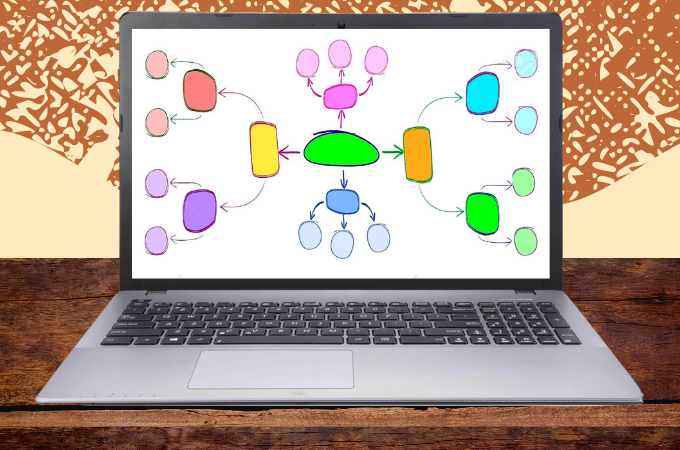 If you're a professor/student or simply use mind maps on a daily basis, this post may be very beneficial to you and you should take a look at it. Tony Buzan has written hundreds of books on the subject and travels the world to educate the masses about mind mapping. The best part is that it will cost you nothing but your effort and time to read this article to discover how and where to mind map like the expert. This will also be capable of producing a nice conventional mind map for both beginners and professionals.
Introduction to Tony Buzan and Mind Map
What is Mind Mapping?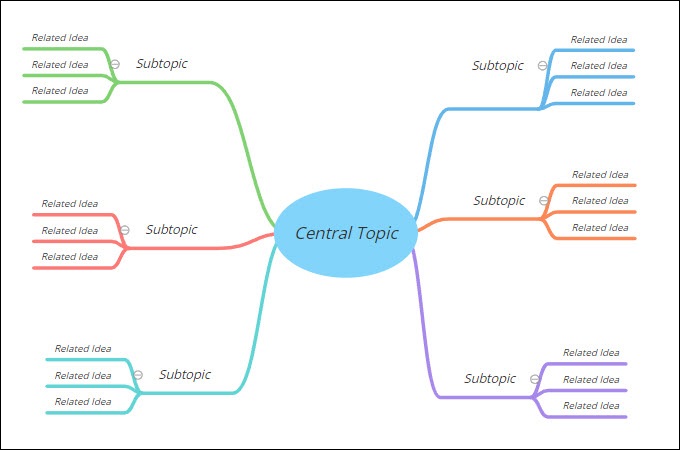 Edit this example
Based on the Tony Buzan mind map, it exists in a variety of designs, shapes, and colors. The essential idea, however, would be the same for every variety. Explaining topics and providing small bits of knowledge stimulates the brain. The sample below shows a frequently occurring form. Mind Mapping, according to Tony Buzan, is a two-dimensional point of clarification technique in which a mind map is created utilizing all relevant expertise about a specific topic. We employ our entire brain capacity by mapping out essential phrases or word images with visuals, drawings, and color. This personal development instrument is an effective strategy that is precisely aligned with the working of the brain and makes great use of our brain potential.
3 Simple Rules of Mind Mapping by Tony Buzan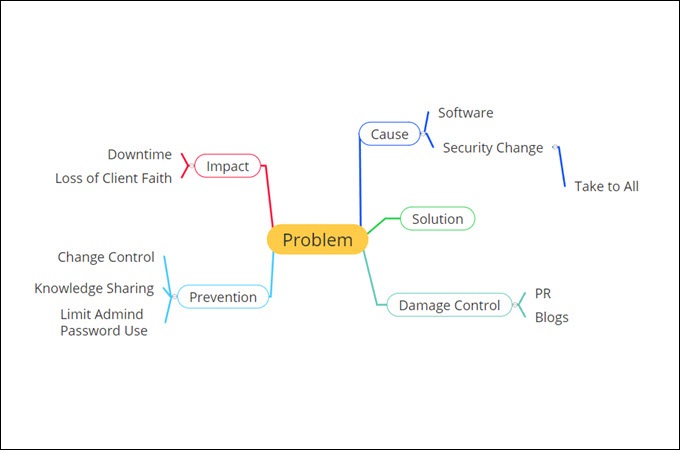 Edit this example
First Rule: Start from the middle
In the Buzan mind map technique, users should build notes in such a way that their brain appreciates them. It makes sense to construct a summary of your knowledge on paper in this fashion, allowing you to easily add new thoughts and information. Place your theme in the center, draw it, and name it. Mr. Buzan also suggests that the map's center be large and appealing, with at least five colors. It has to be something you want to look at. It will be a lot simpler to look back at the thoughts in this manner, and your brain will recall them much better.
Second Rule: Add thoughts to the center
Next, begin with the exciting part. According to Tony Buzan, if you are about to update the map with your information, simply draw a little line from the center, drag it outward, and write your picture or work on the line. Ensure that the line is beneath the full word/image. That's how you enter data. This is characteristic of mind mapping in the Buzan approach.
Third Rule: Use text, images, and colors
When comparing different mind mapping approaches, this is where the big distinction is formed. It is about how Tony Buzan mind map models are. This is an essential component of your next concept mapping session. Mr. Buzan emphasizes the use of a variety of pictures, colors, and, as the last tool, text to form the mind map. To activate your whole brain, utilize as many visuals as feasible. Normally, you'd use words. These activate the brain's left side. Colors and imagery excite the right hemisphere. So you should include these in your map to ensure that you are using your full brain as often as possible.
How to Create a Mind Map Online?
This amazing mind map tool can assist you in organizing Buzan mind map models and ideas by listing them one by one in a diagram layout. The outline tool, which allows you to swiftly and simply produce essay outlines, is another unique function. You may classify, arrange, and inspect a linear summary of your mind map here. Furthermore, the collaboration tool will greatly simplify project planning and team development. Follow the instructions below to access this great resource.
Enter "GitMind" into your browser's search bar to get to the tool's main page and click the "Get Started" button to proceed to the template gallery.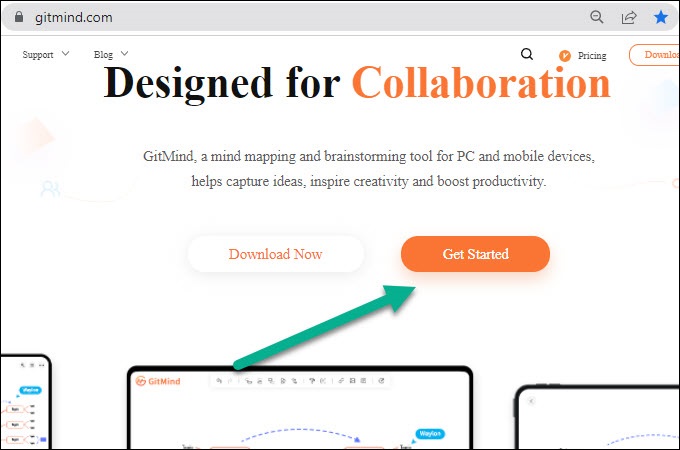 Fill in your thoughts and ideas, and then go on to the layout choices if you want to modify your mindmap.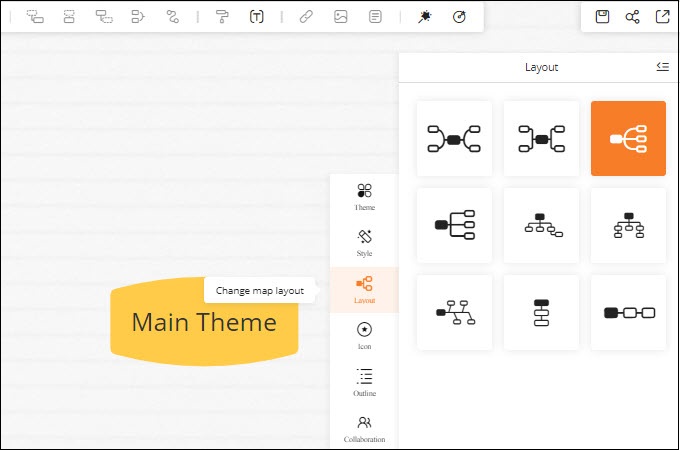 Finally, save it by clicking the "Save" button or export it by clicking the "Export" button.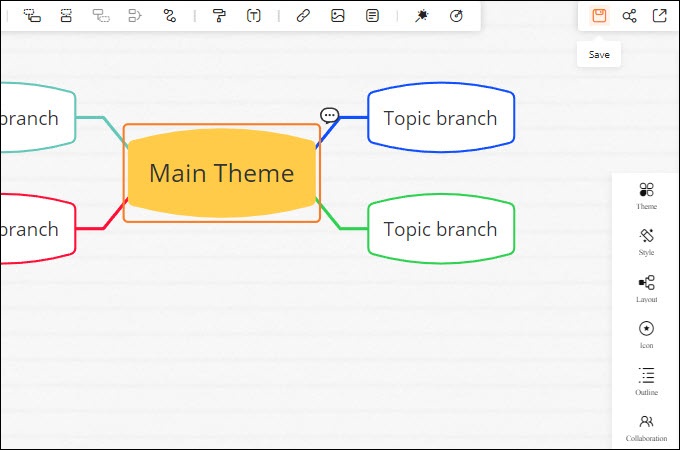 Conclusion
It is critical that you understand that there are pros and downsides to mind mapping and that you can always utilize them to your advantage. Consider the scale of the project and if a mind map is truly necessary. Tony Buzan, in general, wants you to grasp and know what you want to do. When you accomplish this, you will be able to fully utilize the benefits of mind mapping.