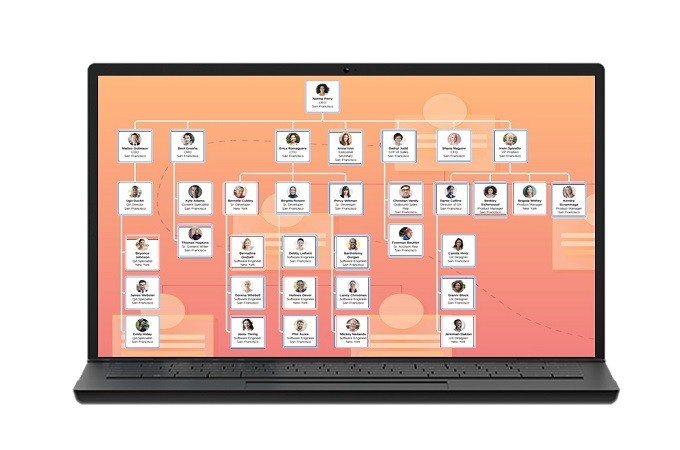 Organizational chart making is common among businesses, schools, and other establishments to show and display the relationship and ranking of one employee to the others. So, if you are looking for the most popular org chart software programs, this article will be a big help for you because we listed the top 7 organizational chart makers as well as discussed their special features and functions to help you decide what is the best org chart maker for you.
Free Org Chart Software
GitMind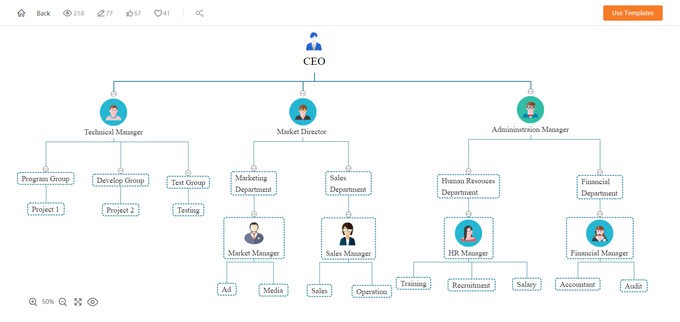 Click the above image to download this template for free.
First on our list is a tool named GitMind that can be used on Windows, Mac, and Linux. It offers a lot of layouts and designs for your chart that is very simple and easy to use. You can also collaborate quickly with other team members to make and finish your org chart easier and faster. Check out this amazing tool with the help of these steps we enumerated for you.
First is to go to GitMind's website and click the "Get Started" button.
From there, click the "New Blank Map" to start. Double click the "Main Theme" button to input your detail.
Next is to click "Enter" to add a topic branch node. You can also create from ready-made templates hassle-free.
Once you're done making your chart, you may save it by clicking the "Export" button or share it directly by getting its link on the "Share" button.
Pingboard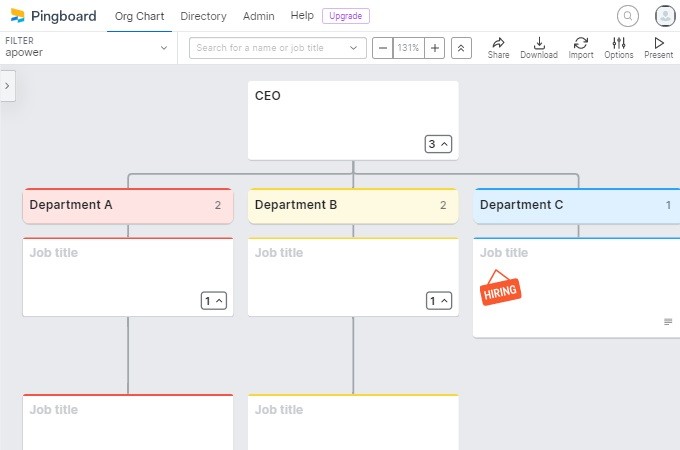 Next is the Pingboard chart making tool that helps you to become more interactive and connected with your co-workers. With this tool, you can make a unique company flowchart as well as organize your contact lists to access active connections among your staff or co-workers.
Lucidchart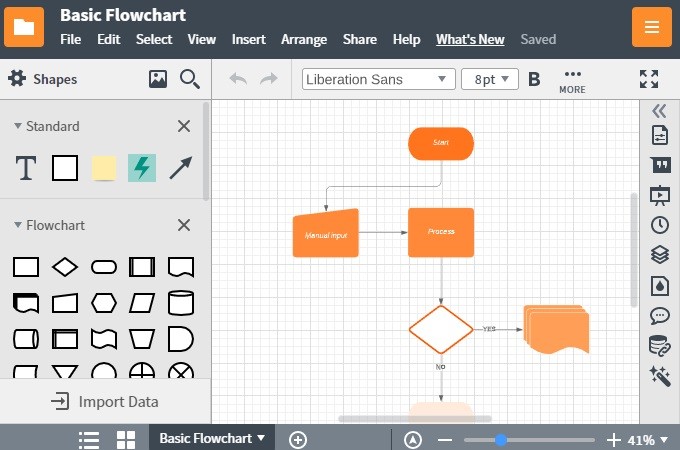 Another org chart maker that you may use is Lucidchart. This tool offers an unlimited number of unique templates and documents for any kind of chart. Moreover, it incorporates the latest and current business platforms such as Microsoft, Google, and Slack. Furthermore, customizing your chart is possible with this tool to add and edit details quickly, which makes it one of the most flexible org charts online.
Visio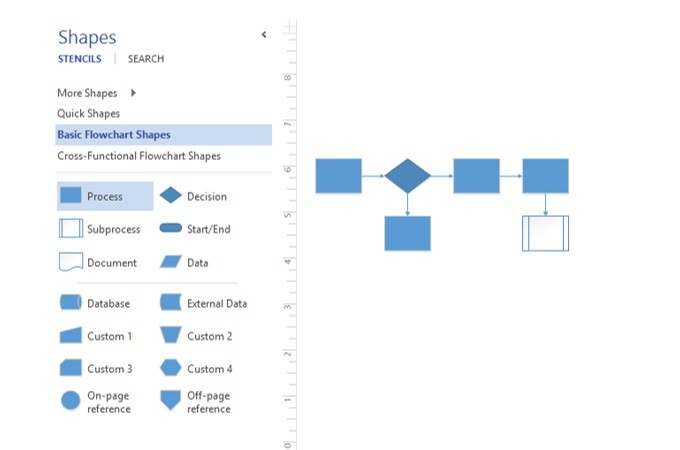 We also recommend a Microsoft Windows-based diagramming and org chart making tool named Visio. It's available for Windows and offers both a Standard and a Professional version. Both share the same interface, but if you are making an organizational chart, the Professional version is the one you should use because it offers many layouts and templates for diagram and organizational chart making.
Organimi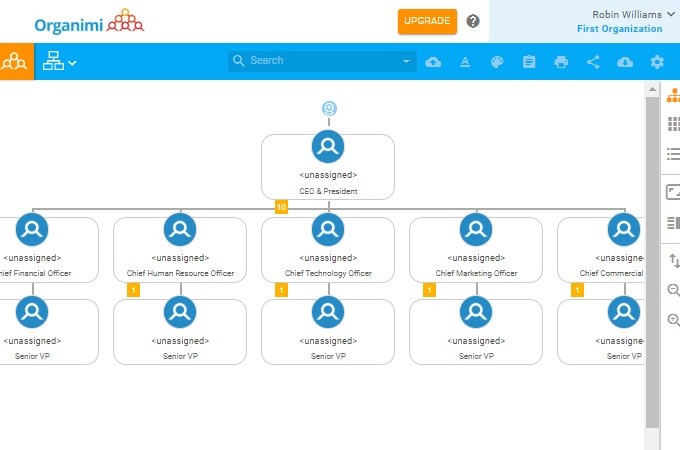 Also, we have an org chart maker that allows you to team up with 50 members in a spreadsheet. Moreover, you can also import images or photos of your members so they can appear on your chart and directories. It offers a drag and drop function with bulk phone upload and can be exported into PNG, PDF, CSV, or PowerPoint format. Finally, you can directly print your chart or you can just share its link to your recipient via email.
Orgchart4U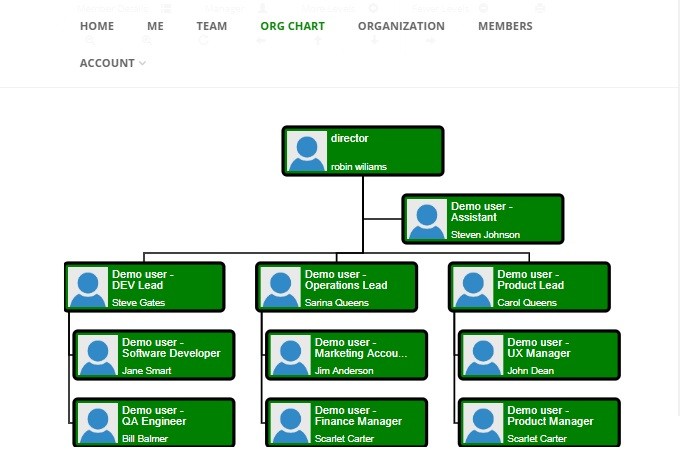 We also listed here Orgchart4U that is available for viewing using your mobile phone. With improved functionality, this tool provides special collaboration on different accounts with Google Directory. You can also connect with other people no matter what your distance is. Share your chart publicly via social media networks or you can just save it and print.
Zenefits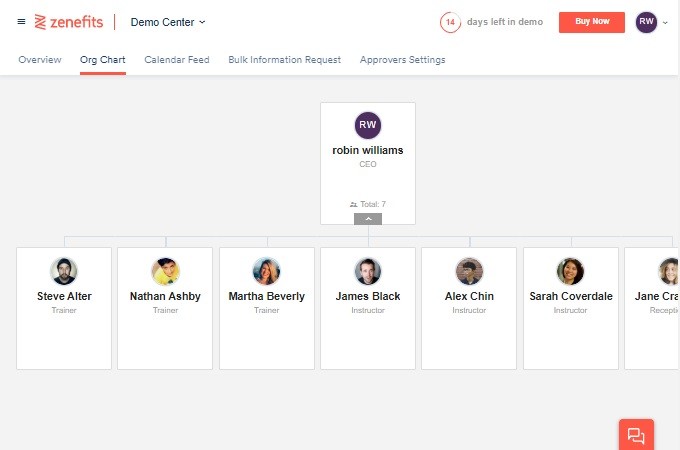 Our last tool in this article is Zenefits. This amazing tool is specifically designed for the HR system to manage employees easily. With this tool, users and employees can select and manage their own plans and details on the said chart. Moreover, it can connect the workflow of the HR, Scheduling, and Payroll in one platform for faster and easier task managing purposes.
Conclusion
These are the top 7 free org chart software to assist you in your workplace if you are trying to make organizational charts and diagrams. With these tools, it will be easy for you to arrange or organize your chart well. However, if you are looking for the best and easiest tools available online, we highly recommend you use GitMind as we already provided the simple steps on how to use it.