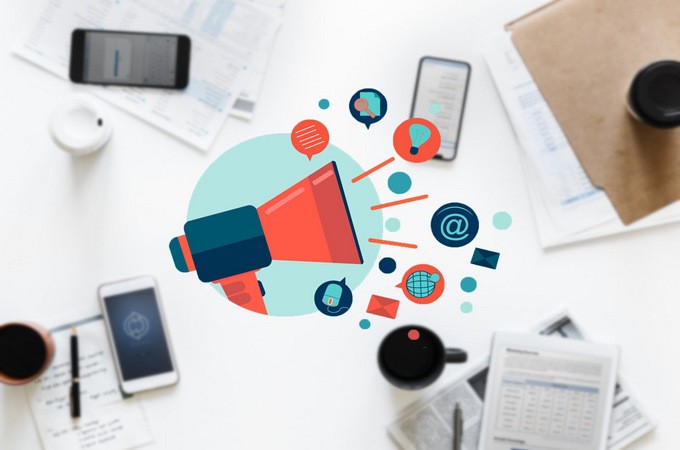 An essential part of every business is a marketing plan. To keep your business on track, this plan should be generated according to the business' mission. When it comes to the procedures of making a marketing plan template, we need to study the 4Ps of marketing initially, which includes product, price, place, promotion. And on the basis of 4Ps, we have several components of a marketing plan. Let's move on to the details.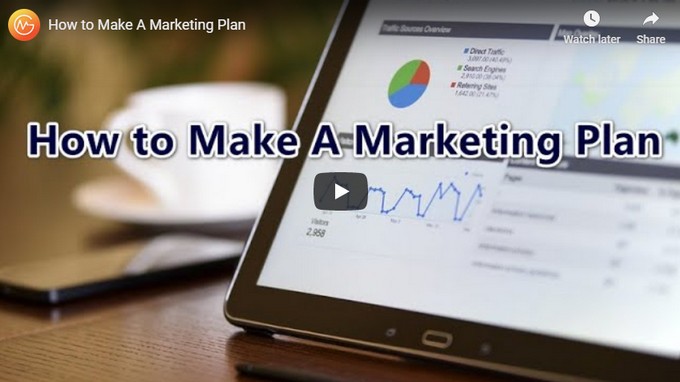 Steps to Making A Marketing Plan Template
Go to GitMind, and click "Get Started". Click "New Blank Map" or right-click on a blank space.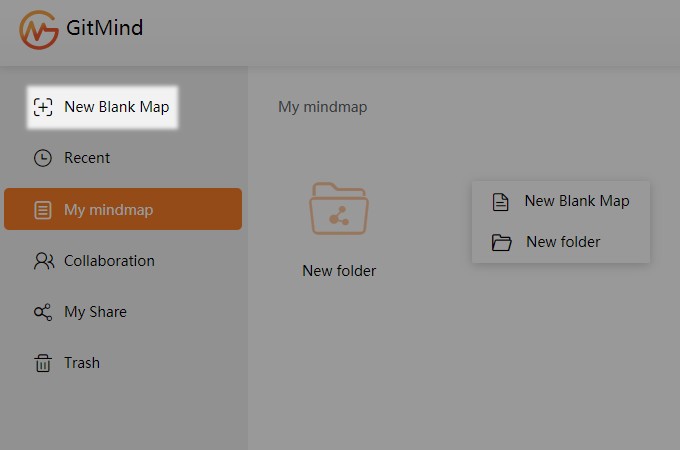 Double click "Main Theme" to write down the essential components of a market plan, including market research, target market, and etc. To explore more components, scroll down this page.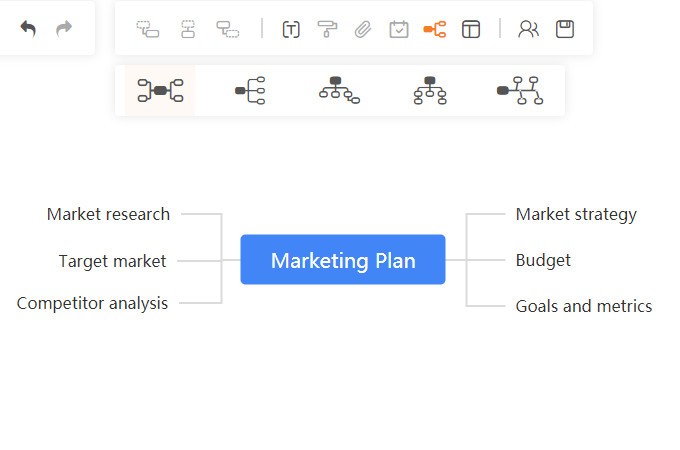 Brainstorm about your product's details with your team. Your team has a list of items to determine, such as product positioning, target customer, marketing strategy and so on.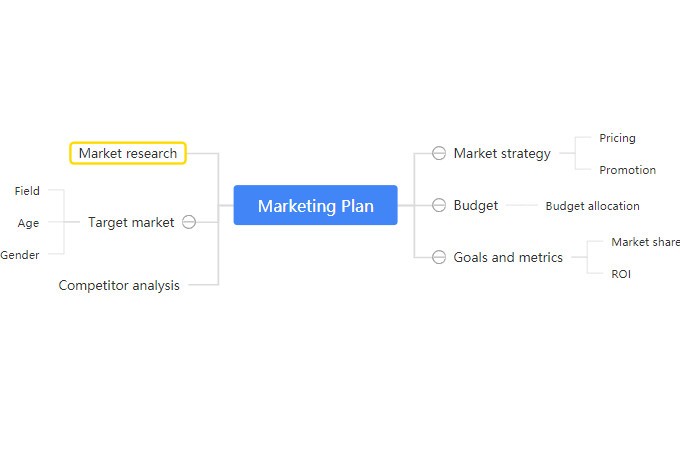 Enrich your marketing plan by inserting media. Hyperlinks, images, and comments are commonly applied to decorate a mind map. If you want to avoid the mistakes that beginners usually made, you can refer to Tips on How to Create A Beautiful Mind Map.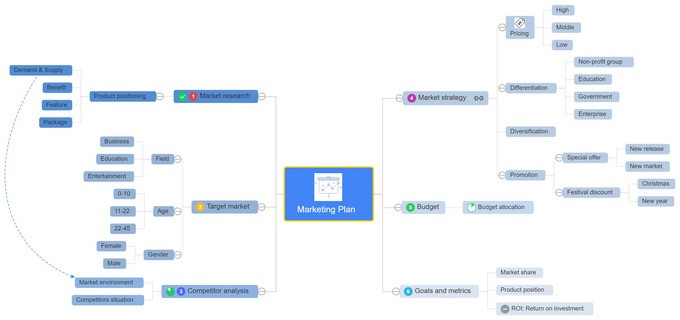 Components of A Marketing Plan
Market research
Collect and organize the data and information of the market that is currently the consumer target of what you are going to produce and sell. It's somewhat a preparatory step like gathering ingredients for cooking. There are several perspectives which you need to make research on target market, customer buying habits, product trends, current sales, suppliers, and so on. Perfect market research makes a good start for creating a marketing plan sample.
Product position
During the marketing research step, you should already have ideas about what your product is and how it differentiates from other competitors. Try to make it as specific as possible. One of the critical causes of bankruptcy is unclear product positioning. Your new product can't succeed if it's just a copy of other well-known brands.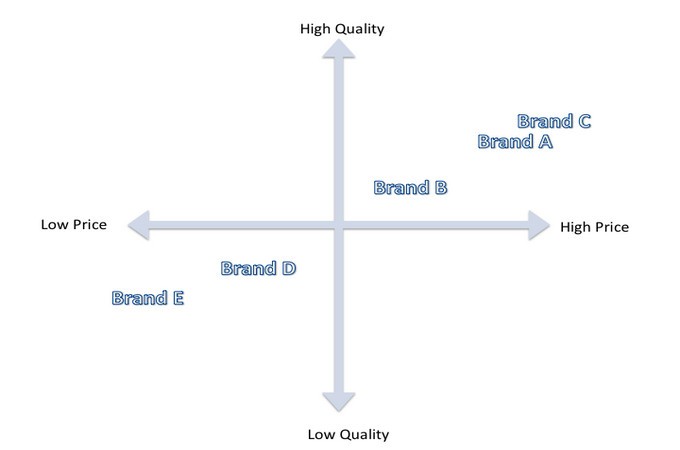 Target market
To put it simply, your target market is most likely buyers. There's common demographics information of the target market you'll need to recognize, age range, gender, income, countries, race and etc. Your market research results will tell you what kind of people you are going to persuade to but your product. And then it's much easier to analyze them and come up with effective marketing strategies.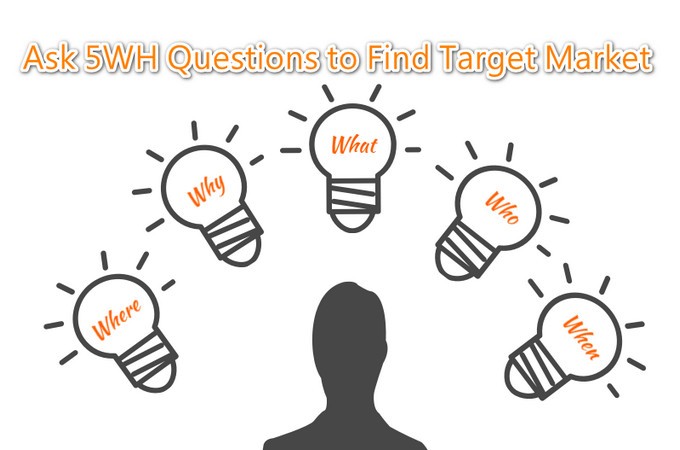 Competitor analysis
It's also a part of market research. In order to answer "What makes you stand apart from your competitors", you should make a comprehensive analysis of them on the basis of various aspects. Knowing the strengths and shortcomings of your competitors help you better position your brand. Once acquaint with market conditions, you have good weapons to compete.
Goals and metrics
A goal should be determined at the very beginning of launching a new product, for all following procedures are guided by the ultimate goal. And the metric that demonstrates what level you already achieved, can be used to measure the degree of completion.
Budget
The budget will give an answer to what kind of marketing strategy you will apply. Within your budget limitations, the marketing team will make promotional plans cautiously and maximize advertising effects. An important concept here is ROI (Return on Investment), used to evaluate the efficiency of investment.
Market strategy
The method and ideology of finding and attracting most likely buyers is called marketing strategy. This is the fundamental principle of all marketing behaviors. Once the marketing strategy has been determined, the whole team will take action according to it. Some specific tactics include emails, couponing, webinars, social media, and event promoting. After the last component completes, a general marketing plan example has been accomplished.
Conclusion
A marketing plan template can save you time when planning a new product. And if you have some marketing plan making experience, you can share it with us in the comment area below.